Who Is Fire Wilmore? 'American Idol' Hopeful Gets Rare Second Chance
Fire Wilmore is a single mom who auditioned for "American Idol" during Season 21. She was given a rare opportunity by judge Katy Perry.
During week five of American Idol auditions, we met one woman with an emotional background story that got audiences teary-eyed. But when it came to her voice, the judges weren't exactly sold. We're talking of none other than Fire Wilmore.
The Oklahoma native auditioned with her daughter by her side but unfortunately didn't end up snagging a golden ticket. However, she did end up with a rare second chance. Keep reading for Fire's story.
Article continues below advertisement
Who is Fire Wilmore? She appears in 'American Idol' Season 21
Fire Wilmore is a 22-year-old single mom from Oklahoma, who is currently living in Virginia. As explained in the show, Fire had a rough childhood as the state took custody of her due to her mother's severe drug problems. At age 18, she got pregnant with her daughter who she claims is "a handful" but also is "my best friend."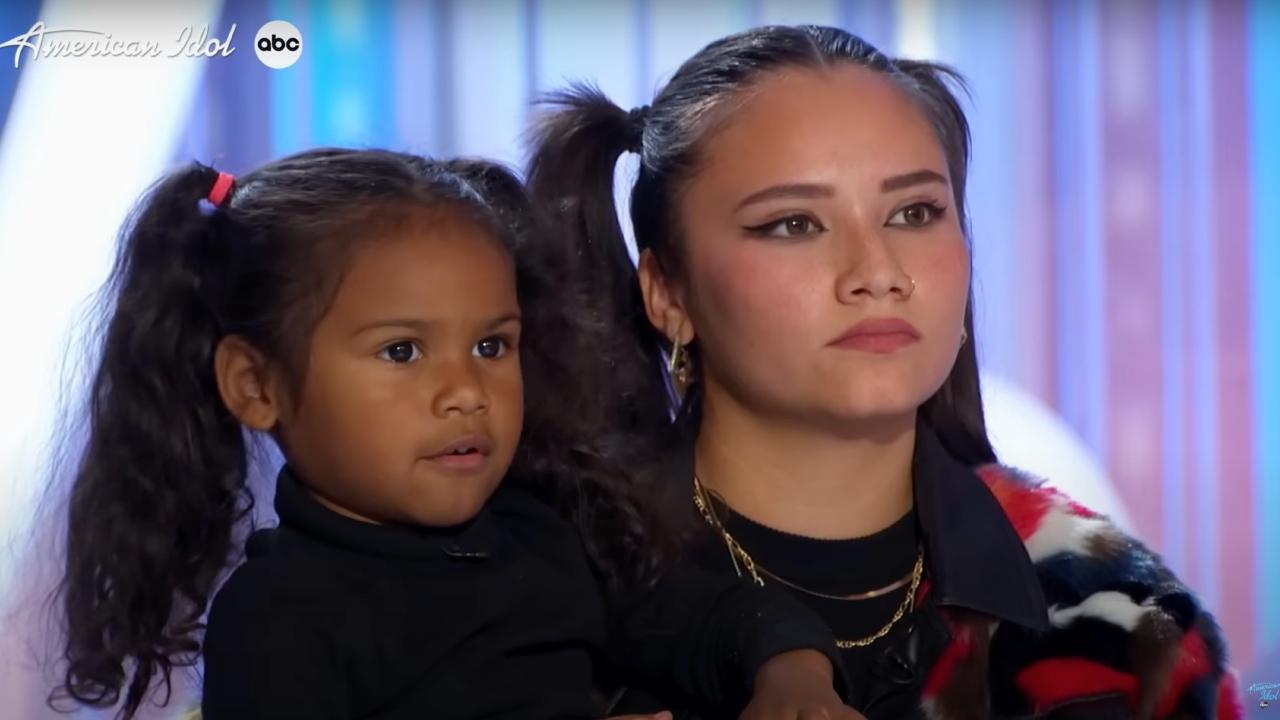 Article continues below advertisement
To make ends meet, Fire says she works as an exotic dancer. However, she knows she wants to do better by her daughter, which is why she decided to audition for American Idol.
For her audition, she sang "Talking to the Moon" by Bruno Mars.
Article continues below advertisement
Judges Lionel Richie, Katy Perry, and Luke Bryan weren't exactly stunned by her performance.
In fact, Katy asked Fire if she could sing using her real voice rather than slipping into falsetto. Fire obliged, but her voice still didn't seem to be on point for the judges. Lionel and Luke both said no. When it was time for Katy to weigh in, she got out of her chair and went up to Fire to talk.
The "Firework" crooner told a very emotional Fire that they weren't going to let her through this time, but she should work on honing her voice and come to Idol's auditions in Nashville in a month and try again. This was a very rare opportunity considering there is a rule that no one can audition twice in one season.
Article continues below advertisement
Fire Wilmore already has a following on social media.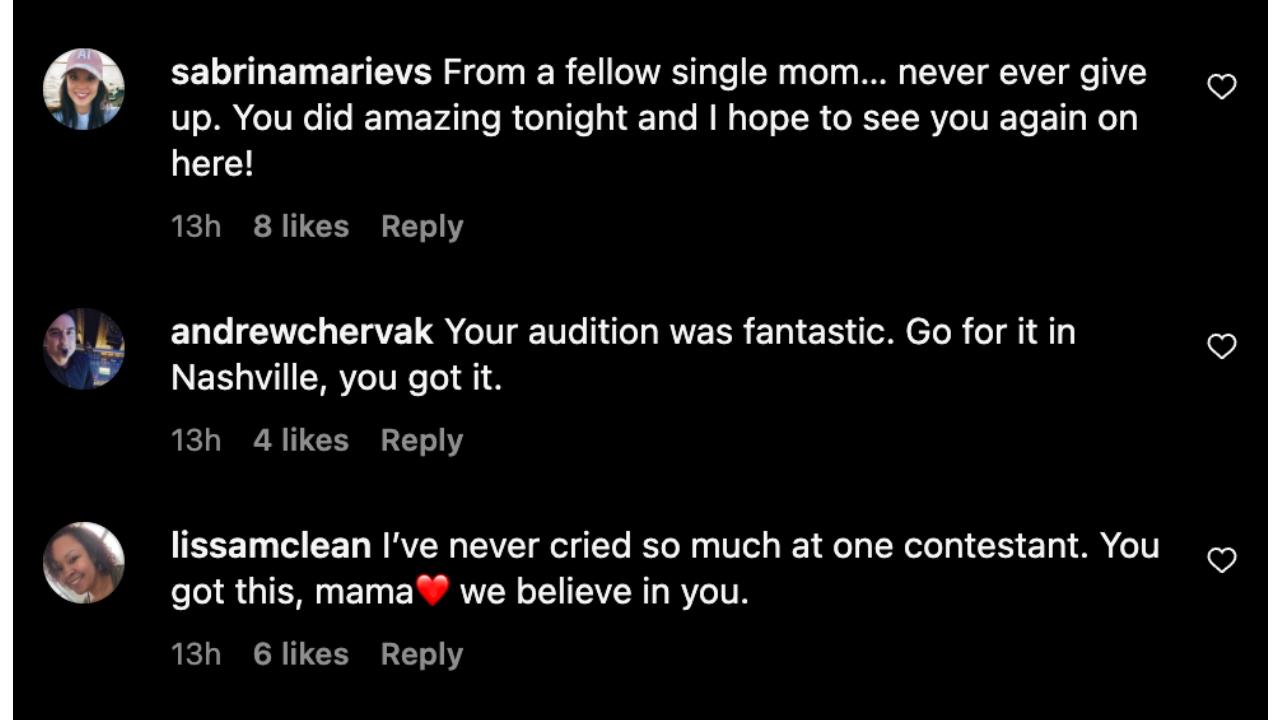 If you take a browse at Fire's Instagram (@imfireofficial), you'll see that she already has some fans rooting for her. Nothing but kind words currently flood the comment sections on her page. "Your audition was fantastic. Go for it in Nashville, you got it," wrote one admirer.
Fire also has a TikTok account where she shares snippets of her singing.
In a video of her singing "Lay Me Down" by Sam Smith, one fan reckoned that she should have sung that during her audition. Regardless, it seems that everyone is rooting for Fire.
So, will Fire get to Hollywood week? We'll just have to wait until her Nashville audition to find out. American Idol airs at 8 p.m. EST Sunday nights on ABC.