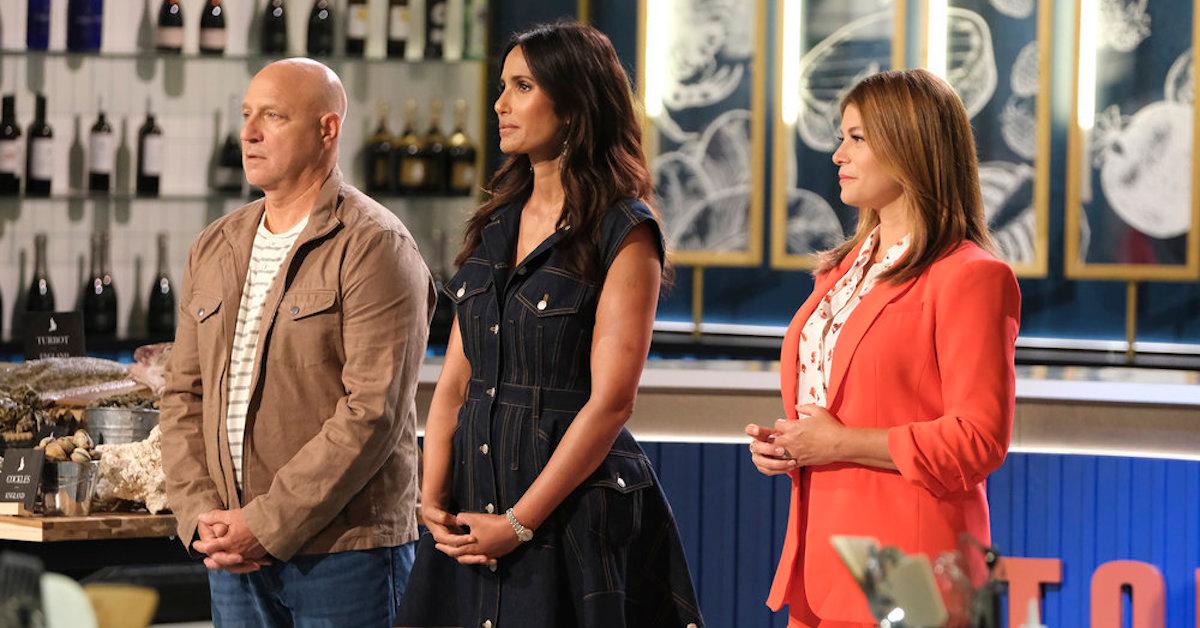 Here's a Running List of Everyone Who's Been Eliminated From 'Top Chef' Season 20
On March 9, 2023, Top Chef Season 20 kicked off on Bravo. The popular cooking competition once again features Padma Lakshmi as host and Tom Colicchio and Gail Simmons as judges — along with a slew of guest judges. And then there are the talented chefs. Because this season is titled Top Chef: World All-Stars, the best of the best from across the globe are cooking their hearts out.
Article continues below advertisement
The season started off with 16 chefs — four from the U.S. and the rest from countries such as France, Brazil, Germany, Canada, Italy, Mexico, Poland, Spain, and Thailand — who compete in a different challenge each week.
So, who has been eliminated from Top Chef Season 20 so far? Let's look closer at who has been sent home and who's still in the running.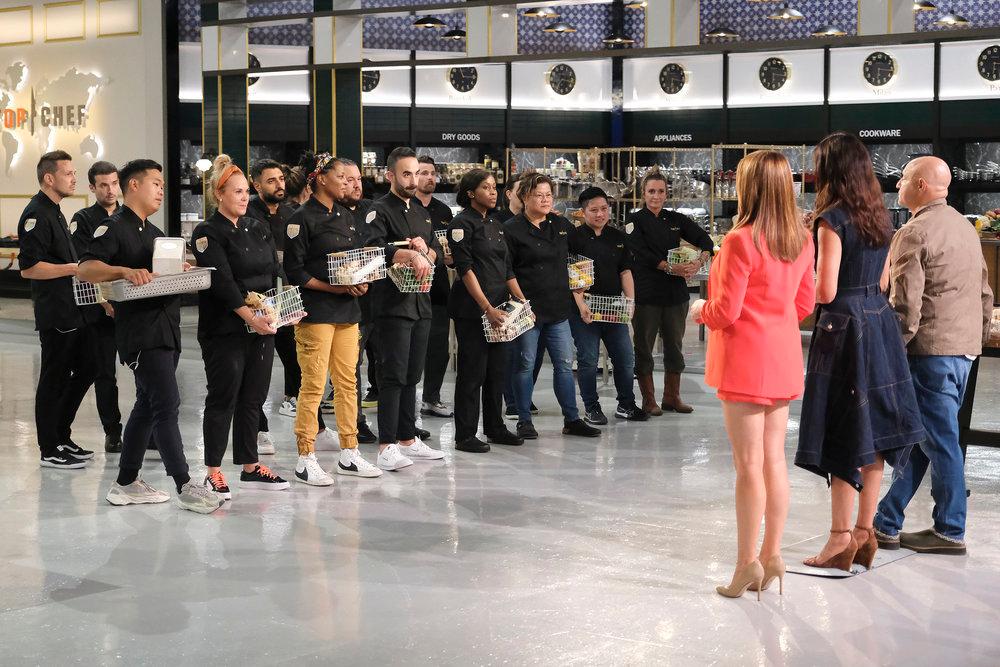 Article continues below advertisement
Who has been eliminated from 'Top Chef 'Season 20 so far?
Here's everyone who has been eliminated so far on Top Chef Season 20:
Episode 1: Samuel Albert (Top Chef: France Season 10 winner)
Episode 2: Dawn Burrell (Top Chef: Portland finalist)
Episode 3: A double elimination went down, and Dale MacKay (Top Chef: Canada Season 1 winner) and May Phattanant Thongthong (Top Chef: Thailand Season 1 finalist) were sent home.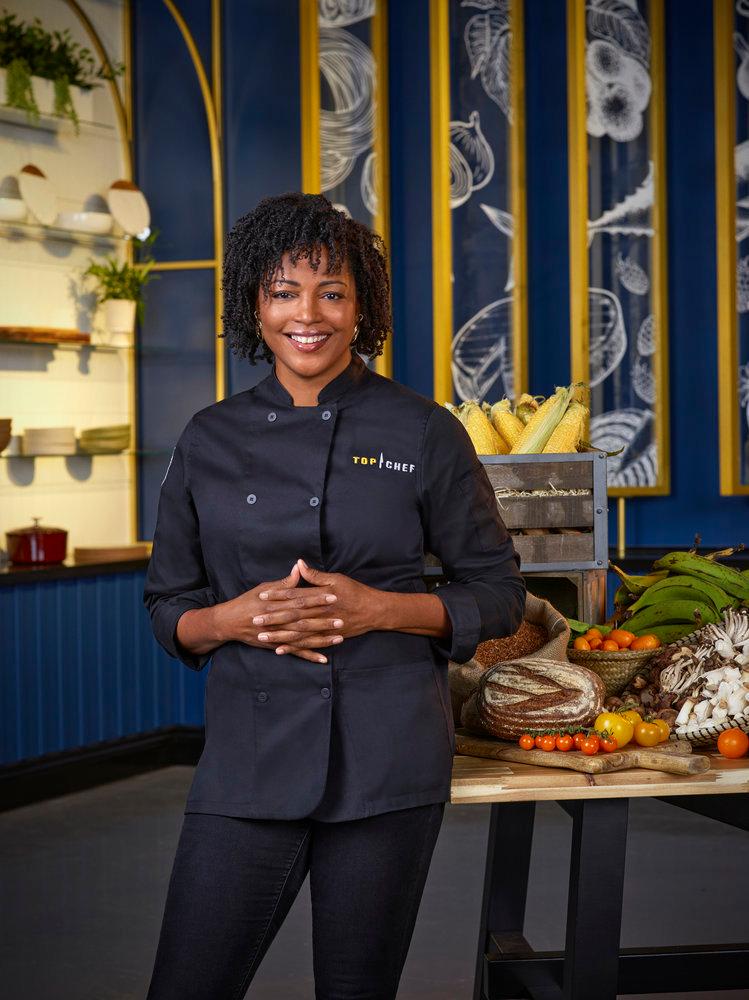 Article continues below advertisement
Who is still left on 'Top Chef' Season 20?
As of writing, there are still 14 contestants left in the running on Top Chef Season 20. They include:
Buddha Lo: Season 19 winner (U.S.)
Amar Santana: Season 13 finalist (U.S.)
Sara Bradley: Season 16 finalist (U.S.)
Tom Goetter: Season 1 finalist (Germany)
Victoire Gouloubi: Season 2 finalist (Italy)
Ali Ghzawi: Season 3 winner (Lebanon)
Charbel Hayek: — Season 5 winner (Saudi Arabia)
Gabriel Rodriquez: Season 2 winner (Mexico)
Sylwia Stachyra: Season 7 winner (Poland)
Begoña Rodrigo: Season 1 winner (Spain)
Luciana Berry: Season 2 winner (Brazil)
Nicole Gomes — Season 5 winner: All-Stars (Canada)
This means they could still win will $250,000 prize, along with a feature in Food & Wine magazine and an appearance at the 40th annual Food & Wine Classic in Aspen.
Article continues below advertisement
What other guest judges and experts will appear on 'Top Chef' Season 20?
Guest judges for Season 20 of Top Chef will include: Aquiles Chavez, Hélène Darroze, Lorna Maseko, Martha Ortiz, and Dave Zilber.
Meanwhile, here are the culinary experts you can expect to make an appearance:
Gaggan Anand
Sam Bompas
Tom Brown
Jeremy Chan
Brett Graham
Max Halley
Adam Handling
Angela Hartnett
Graham Hornigold
Judy Joo
Asma Khan
Santiago Lastra
Greg Marchand
Clare Smyth
Kirk Westaway
Andrew Wong
Paul A. Young
Alain Ducasse
We're excited to watch the competition unfold! Who do you think has the best chance of winning?
Catch new episodes of Top Chef Season 20 on Thursdays at 9 p.m. EST on Bravo and on Peacock the next day.