Bear Brown Feels "Blessed" With His Mom Ami's Cancer Still in Remission
The update on Ami Brown's lung cancer is good news: The 'Alaskan Bush People' star is still in remission. Read more about her battle.
Ami Brown — the Alaskan Bush People matriarch — turned 57 recently, and her famous family didn't take the birthday for granted. After all, it wasn't long ago that Ami was fighting for her life. Read on for updates on Ami Brown's lung cancer.
Article continues below advertisement
In August 2020, Bear Brown celebrated mom Ami's 57th birthday in a touching Instagram post. "Happy Birthday to my mother!!!" he wrote at the time, per People. "The strongest and most courageous woman I've ever known. We've had a pretty hard time the past few years, but we've also had some monumental moments!"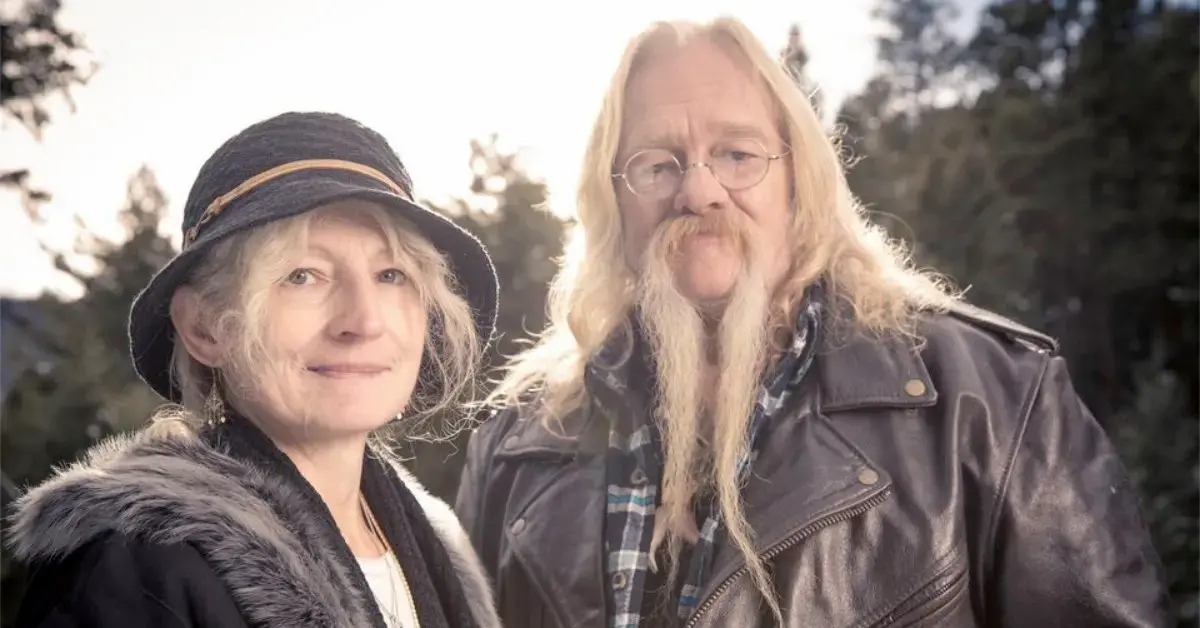 Article continues below advertisement
He went on: "I feel very blessed to still have my mother with me and that she has gotten to see the Wolfpack grow even larger with grandchildren. Through all the adversity we've faced we still stand together as a family! Even stronger because of it!!! Happy birthday Mom!!!"
Ami Brown's lung cancer update: She's still in remission.
By all indications, Ami Brown is still in remission, as she has been since December 2017.
The news of the reality star's advanced lung cancer diagnosis broke in June 2017. At the time, she was given survival rates as low as 3 percent.
"I had some pain in my back," Ami told People that August. "Walking from the house to the garden, I would get winded. There were days I was just bedridden, but I just thought it was my arthritis."
Article continues below advertisement
We were filming the show and at times it was all I could do to just stand there — I was in so much pain. When we were shooting promo shots I told them, 'There's something wrong.' In December [2016] I went to the dentist to get impressions made for new teeth and when they did a scan they noticed a little capsule. That's how this all started."
Article continues below advertisement
"Ami started getting sick months ago, and we didn't know what it was, but it changed from the point of 'Something's wrong' to 'Something's wrong,'" Billy Brown, Ami's husband, said on Season 7 of Alaskan Bush People.
"She doesn't want to be a burden on someone," Billy explained. "That's not Ami. Ami is to take the burden away and take care of everything, but she has to admit to herself that she can't be that right now. It's just time for us to pay it back to her right now, it's all I think we can do."
Youngest daughter Rain Brown, then 14, added: "I don't care who you are. I don't care what you've been through. I don't care how old you are. If you hear that your mother has cancer, it's going to shock you. I just wish I could change it somehow. I'm very scared for her."
Article continues below advertisement
The family relocated from rural Alaska to Southern California so Ami could continue her medical treatment, and the rigorous radiation and chemotherapy treatments paid off. In January 2018, Ami announced she was in remission.
"I have to go in every three months now for the rest of my life and be scanned to see if it's back or not. It's going to be a part of my life forever. But I want to encourage people to enjoy every moment and walk every moment with God because he knows what it's about," she told People at the time. "Never give up faith."