Andrea Evans' Husband and Daughter Mourn Her Tragic Death
Who was Andrea Evans' husband? The daytime television star passed away at 66 years old from breast cancer survived by her husband and daughter.
On July 9, 2023, the world lost Andrea Evans, a daytime television star who inspired others to follow in her footsteps. She began her prolific career in 1978 as Tina Lord in One Life to Live and continued on to play Patty Williams in The Young and the Restless. In 1999, she picked up another daytime role as Tawny Moore in The Bold and the Beautiful, and she most recently played Vivian Price in DeVanity in 2014.
Article continues below advertisement
At 66 years old, Andrea lost her life to breast cancer, which she lived with for many years. Andrea's husband and daughter have spoken out about her death, so naturally, fans want to know more about her family and how they are coping with their loss.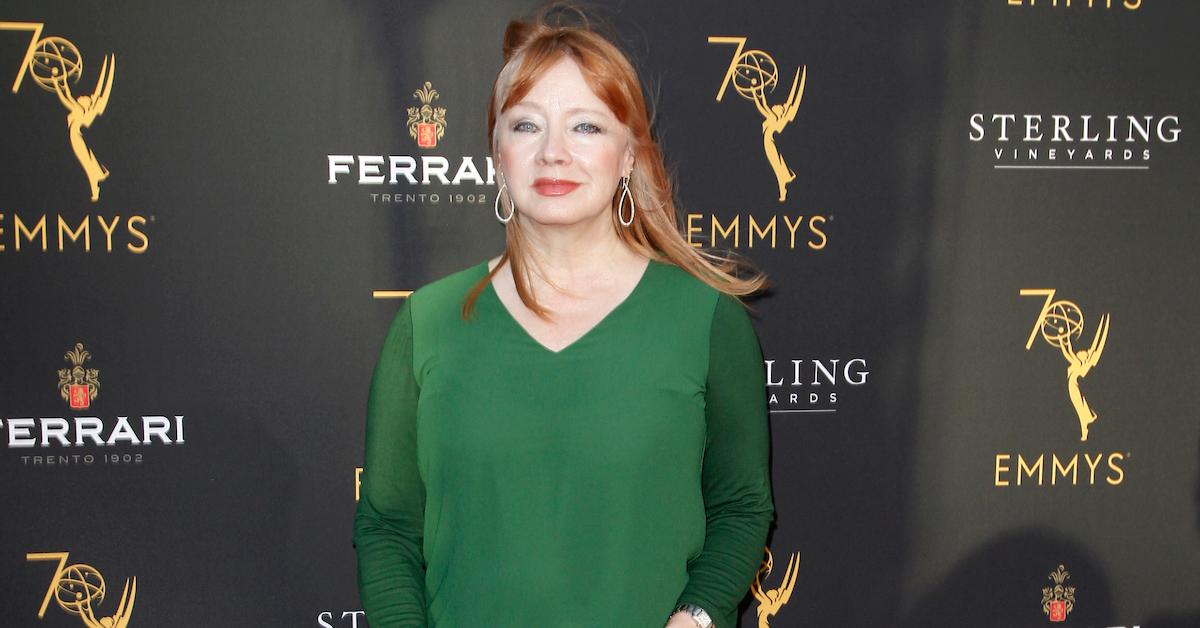 Article continues below advertisement
Andrea Evans' net worth is an estimated $3 million.
After her career as an actor, it's no surprise that Andrea had a relatively high net worth compared to the average American. She appeared in more than 15 series and films throughout her nearly 50-year career.
Andrea Evans was a daytime television star known for her roles in One Life to Live and The Young and the Restless.
Birthdate: June 18, 1957
Birthplace: Aurora, Ill.
Died: July 19, 2023
Place of Death: Pasadena, Calif.
Marriages: Wayne Massey (1981–1983), Stephen G. Rodriguez (1998–Present)
Children: Kylie Evans-Rodriguez (2004)
Education: University of Illinois at Urbana-Champaign
Article continues below advertisement
Andrea Evans' husband, Stephen G. Rodriguez, is a lawyer in Los Angeles.
On January 10, 1998, Andrea married her second husband, Stephen G. Rodriguez. Before then, she was briefly married to One Life to Live co-star Wayne Massey in 1981. The news of Andrea's death was first confirmed to major outlets on July 10 by Andrea's manager, Nick Leicht. While breaking the news, Andrea's husband shared his feelings with her fans.
"Andrea was a remarkable individual, cherished by all who knew her," he said in a statement to various news outlets (via PEOPLE). "Her unwavering strength, positivity, and indomitable spirit inspired us every step of the way throughout her fearless fight against this relentless disease.
Article continues below advertisement
"She faced the challenges with grace, resilience, and an enduring love for life. Andrea and I spent 30+ years together. She was a great wife and mother. She was my ROCK. Cancer killed Andrea, but it did not kill her spirit. That spirit is alive and well and lives on in each one of us, whom she touched."
Article continues below advertisement
Little is known about their marriage since Andrea and Stephen kept their personal lives relatively private compared to other stars. Unlike Andrea, Stephen is not an actor. He's worked as a lawyer his entire adult life and now owns his own practice, Stephen G. Rodriguez & Partners.
Stephen is a criminal defense lawyer who has "devoted his career to defending people." He completed his undergrad at the University of Texas at Austin before he went to law school at Loyola Law School in Los Angeles. His website says, "Stephen is proud of what he does and the role he plays as an advocate for the accused. He defends his clients vigorously and without apology. He is driven by a genuine desire to make a positive impact on the lives of his clients."
Article continues below advertisement
Andrea Evans and her husband, Stephen, adopted their daughter in 2004.
Amidst his high-profile law career, Stephen and Andrea decided to adopt a daughter in 2004. Little is known about why they chose to adopt, but Kylie is as much a daughter to them as a biological child would be. Kylie, now 19 years old, mourned the loss of her mother in a separate statement:
"At just 19 years old, my world has been forever changed, and words cannot adequately convey the depth of my sadness. My mom was my best friend … Her vibrant spirit, infectious laughter, and boundless love for life left a mark on all who were fortunate enough to know her … We held hands until the very end."
Article continues below advertisement
Just over a year ago, Kylie and Andrea got matching tattoos to celebrate Kylie's 18th birthday. Andrea also shared a pic celebrating her daughter's high school graduation, and would often share photos of the two of them attending events together. In addition to her daughter, Andrea appeared to be very close to her nephew, 30-year-old musician Jeff Pridgen.
Andrea is survived by her husband, daughter, nephew, and several other extended family members. Our condolences go out to her family, friends, and fans.