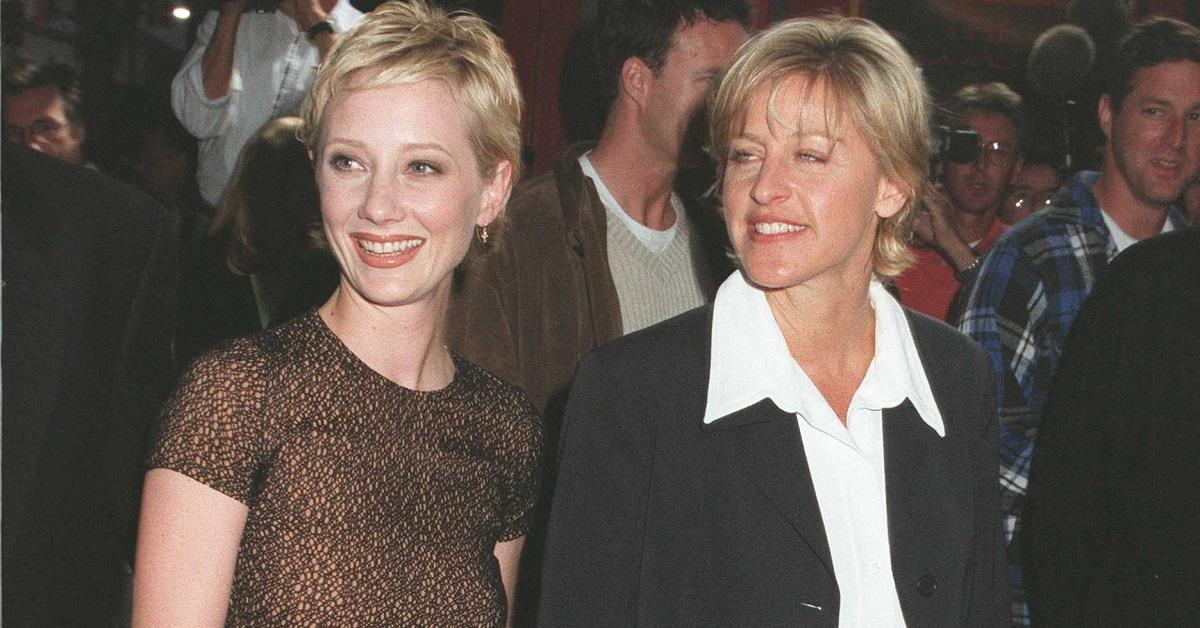 Looking Back on Anne Heche's Headline-Grabbing Relationship With Ellen DeGeneres
Anne Heche and Ellen DeGeneres dated for several years, and we're looking back on that time following news that Anne is unlikely to survive.
Following the horrible news that Anne Heche, one of the great screen actresses of the 1990s and 2000s, will likely not wake up from the coma she's currently in because of a car crash, many are understandably looking back on the various twists and turns of Anne's life. One of the details that seem to stand out the most, at least for some, is the revelation that Anne used to be in a relationship with Ellen DeGeneres.
Article continues below advertisement
Anne Heche and Ellen DeGeneres dated for several years.
After Ellen officially came out, Anne and Ellen went public with their relationship when they attended the premiere of Volcano together in 1997. The relationship reportedly lasted through 2000, but Anne looked back at it in retrospect as just a small part of her life and career.
"This wasn't a long-term love affair. This was a moment in my life when I was given the glory of being able to stand up for what I believe in and have since I was a kid," Anne said during an interview with Page Six.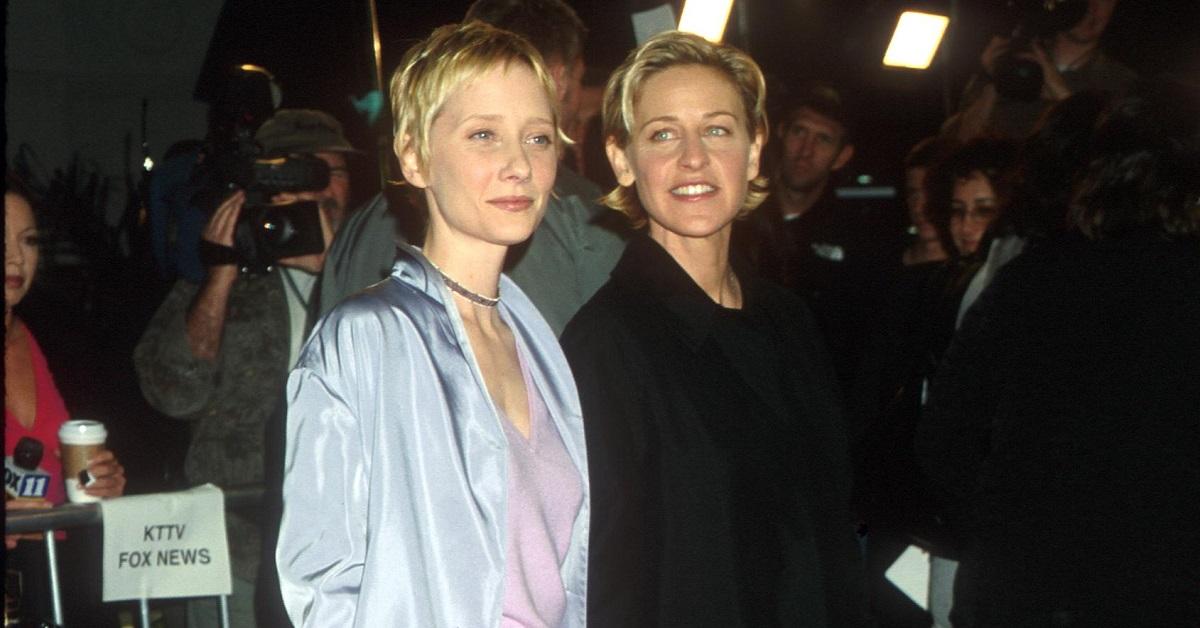 Article continues below advertisement
In spite of her claim that their relationship was relatively brief, Anne also said that her decision to go public with Ellen ultimately had a major negative impact on her career.
"I didn't do a studio picture for 10 years. I was fired from a $10 million picture deal and did not see the light of day in a studio picture," she claimed, suggesting that her decision to go public had effectively blacklisted her from the industry.
In spite of the personal difficulty it brought her, Anne was also proud of the role she played in shifting the norms of the world around her.
"Those repercussions that happened, are to me what has created a part of the change. I'm a part of it. It is a badge of honor," she said.
All of Anne's other romantic relationships have been with men, although they did say that she and Ellen would consider getting a civil union while they were together.
Article continues below advertisement
Ellen was asked about Anne's car crash.
Following the news that Anne was in a severe car crash, Entertainment Tonight reports that a photographer managed to track Ellen down and ask her about the crash. When asked about Anne's condition, Ellen said that she and Anne were not in touch with one another so she couldn't say for sure.
Article continues below advertisement
"I don't want anyone to be hurt," Ellen continued. Clearly, Anne and Ellen are not as close as they were 20 years ago, but the daytime talk show host sent her well wishes to the actress nonetheless.
In a statement from Anne's family, they confirmed that she was not going to survive her accident. "Unfortunately, due to her accident, Anne Heche suffered a severe anoxic brain injury and remains in a coma, in critical condition. She is not expected to survive," the statement read. "It has long been her choice to donate her organs and she is being kept on life support to determine if any are viable."