Woman Says She's "Traumatized" By Her Apartment Smoke Detector After Trying to Use Oven
Woman takes to TikTok to illustrate how easy it is set to a smoke detector off in an apartment. See how other users have managed to work around it.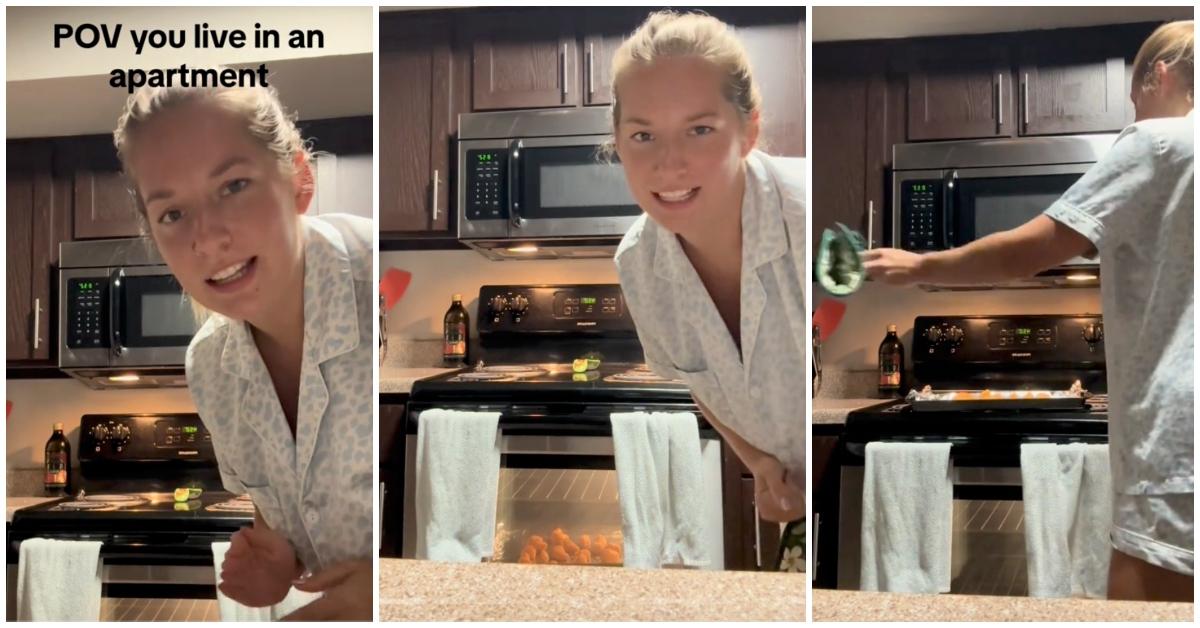 Article continues below advertisement
Take it from this woman who made a TikTok video illustrating what is probably one of the most common, yet infuriating issues of being an apartment dweller. I'll give you a hint. Have you ever tried to cook something in an apartment? And did it result in the smoke detector going absolutely feral? Prepared to feel seen and heard.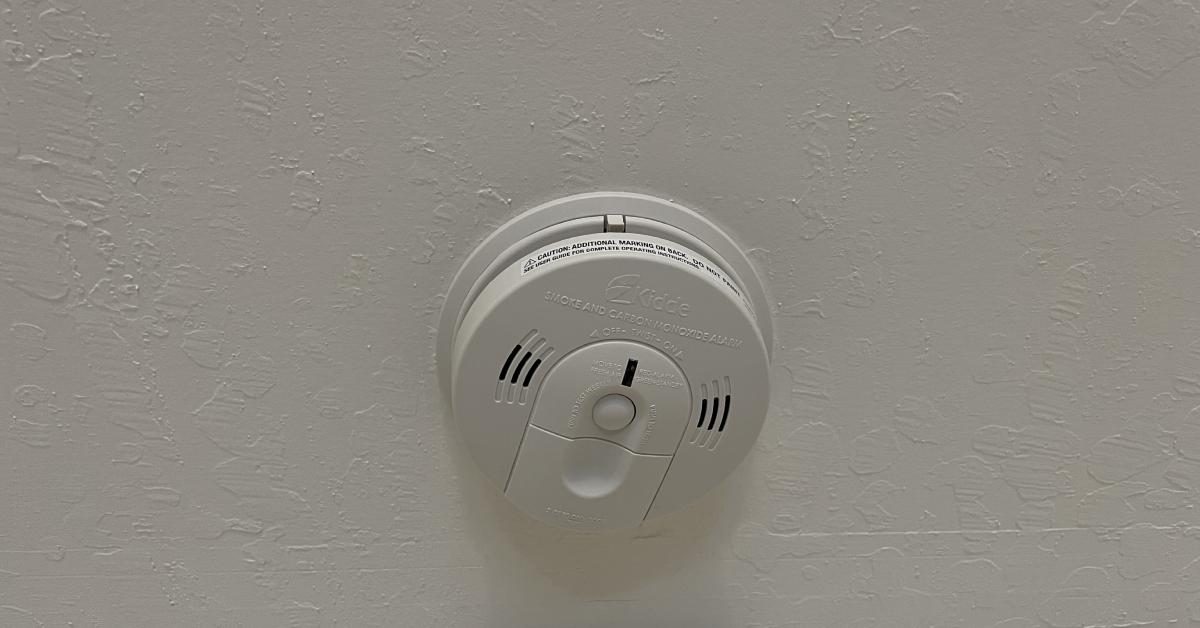 Article continues below advertisement
Woman who a put tray of food in the oven for 10 minutes pleads with smoke alarm to not go off.
TikTok creator @thatsmybaileyg shared a video from her apartment kitchen. "POV: You live in an apartment," read the video's text.
She explained that she just put a tray of what looks to be some type of fried, bite-size appetizers in the oven for 10 minutes at 450 degrees Fahrenheit, just as the instructions said.
"The little crispies are burning. You see all the smoke coming out so I know that the f------ smoke detector is going to go off," she says as she goes to retrieve the tray.
Article continues below advertisement
@thatsmybaileyg places the hot tray on the stovetop. "I'm sorry, don't! Please, no! Please don't" she yells as she uses her ovenmit to fan the area.
After a few seconds of silence, she remarks, "Oh wow, they're not going off. Surprise surprise!"
But unfortunately, she spoke too soon. The smoke detectors begin ringing as she ends her video.
In her caption, she wrote, "Every day I'm traumatized by the smoke detectors."

Article continues below advertisement
@thatsmybaileyg's video struck a chord with users right away.
"I've never seen a more relatable video ever," wrote one user.
Another person said: "Happened every time I used the oven in my on-campus apartment."
A third user said: "1000 percent. We can't even boil pasta without ours going off from the steam. It's ridiculous."

Article continues below advertisement
And several others began to detail the foods, like toast, that they could no longer prep in their apartments without setting the smoke detector(s) off. One person even claimed that she couldn't take hot showers in her apartment because the smoke detector was outside of her bathroom.

Article continues below advertisement
Meanwhile, a bunch of other folks shared how they avoid setting their smoke detectors while cooking in an apartment.
Some blatantly admitted that they either took the batteries out of the detectors or ripped the device from the wall. However, we do not recommend this as it is crucial to have a working smoke detector in your home to help detect a fire in its early stages.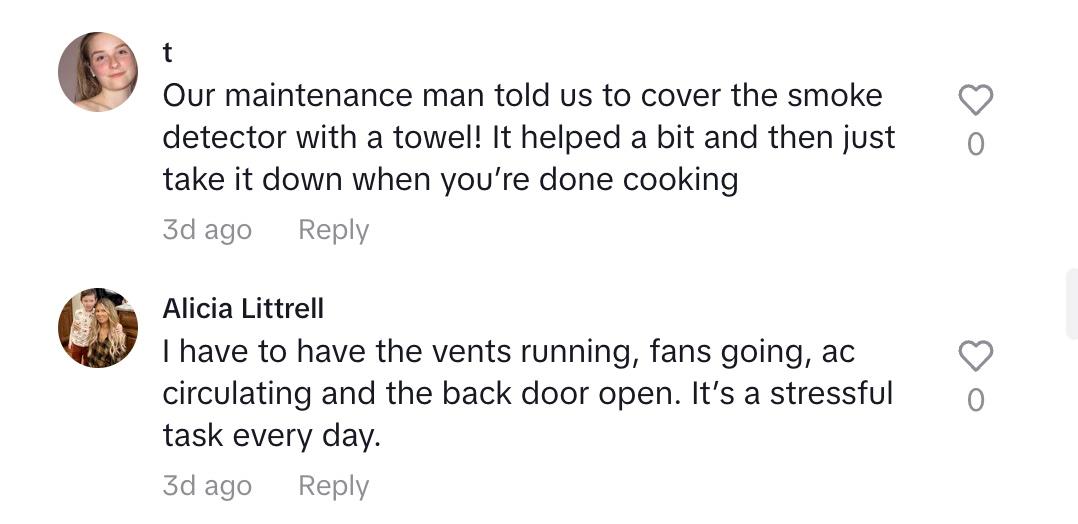 Article continues below advertisement
Fortunately, some users had some better ideas.
"I've started opening the balcony door and turning the fans on before i even open the oven," wrote one user.
Others claimed they angled fans directly at the smoke detector, turned the air conditioning on, opened windows, and did whatever else they could do to prevent smoke from gathering near the detector.
One person also shared that they were advised by their maintenance man to cover their smoke detector with a towel when cooking.
Bottom line: Smoke detectors can be a nuisance in the kitchen, but they're essential for our safety.