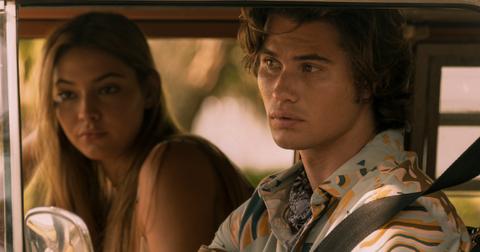 Are 'Outer Banks' Stars Chase Stokes and Madelyn Cline Dating in Real Life?
By Shannon Raphael

Updated
Netflix certainly found a breakout hit with the action adventure teen drama Outer Banks and viewers haven't been able to stop talking about the battle between the Pogues and the Kooks, the crazy resolution to the mystery of John B's (Chase Stokes) dad, and the star-crossed romance between John B and Sarah Cameron (Madelyn Cline).
The chemistry between Sarah and John B was undeniable, but many are speculating that this passion has translated off-screen, and that it wasn't just good acting.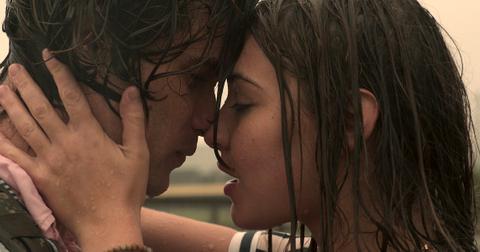 Like many teen drama stars before Madelyn and Chase — including Blake Lively and Penn Badgley from Gossip Girl and Cole Sprouse and Lili Reinhart in Riverdale — there is speculation that the two Outer Banks leads are dating in real life. And let's face it, Chase and Madelyn have definitely been fueling the romance rumors since the show debuted on Netflix in April.
Are Chase and Maddie dating in real life, like their on-screen counterparts?
The two first sparked dating rumors when they began doing press for Outer Banks remotely from the same residence. While much of the country was on lockdown during the April Outer Banks press tour, some found it telling that Chase and Madelyn were quarantined together.
Madelyn and Chase later confirmed that several cast members from the show had decided to quarantine together, as they had bonded immensely while filming Season 1.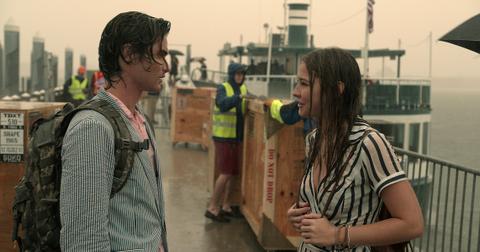 "Some of the cast — Drew Starkey [Rafe Cameron], Rudy Pankow [JJ], Chase and myself — and our friend Elaine are all kind of quarantined together right now," Madelyn told E! News.
"We were all hanging out one night and we were like, 'It's so boring to do this by ourselves,' and through a weird chain of events we were kind of like, 'Why don't we do this together?'" Chase said right after he confirmed that they were all staying at Madelyn's apartment.
Fans became even more invested in whether Madelyn and Chase were dating after Madelyn posted an image from her photoshoot with 1883 Magazine.
Chase commented, "Heart rate... decreasing... help," along with the SOS emoji. When many took this as a sign that the two were together, he commented once again.
"Man I really stirred the pot here didn't I," he wrote.
Though the two are quarantined together and they both have a penchant for leaving comments on each other's Instagram posts, Chase and Madelyn have yet to confirm if they're a romantic item.
The romance rumors only fuel the attention surrounding Outer Banks, so it wouldn't be too surprising if Madelyn and Chase choose to continue to tease the public about their potential relationship.
Who is Chase Stokes' ex-girlfriend?
Before taking on the role of heartthrob John B on Outer Banks and sparking romance rumors with his co-star, Chase was in a long term relationship with his high school sweetheart, Xiomara Montalvo. The two even moved to California together from Florida in 2017, which was about seven years into their relationship.
The two reportedly split in 2018, and Xiomara is now dating a tattoo artist named Diego Jiménez.
Outer Banks Season 1 is available to stream on Netflix.