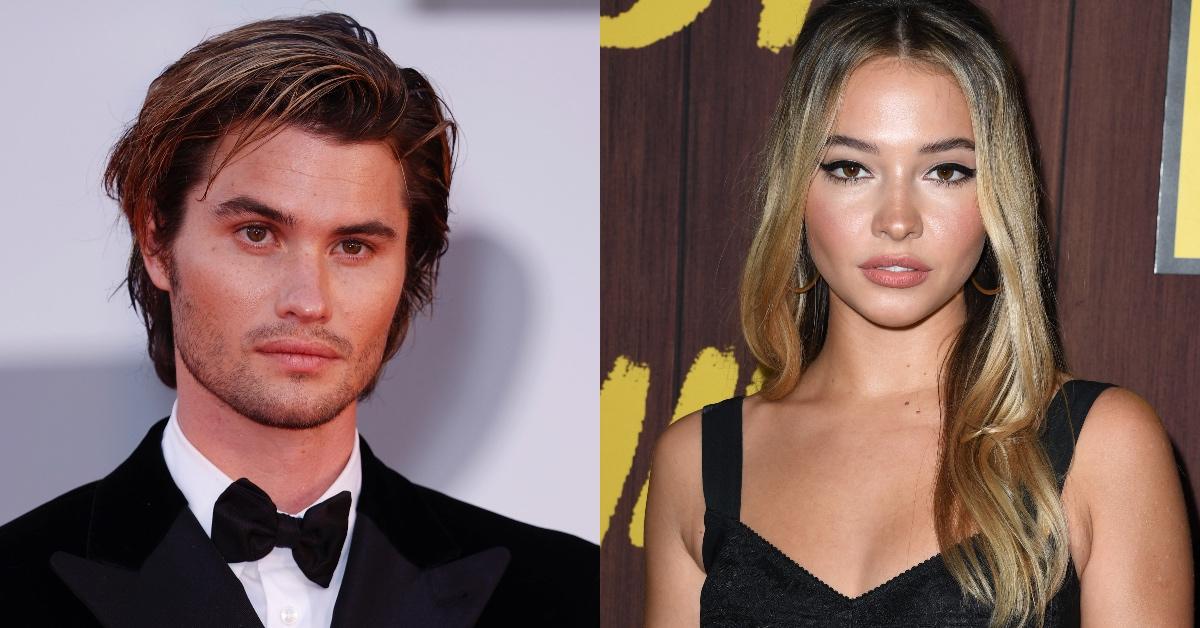 Written in the Stars? Astrologer Weighs in on Chase Stokes and Madelyn Cline's Relationship (EXCLUSIVE)
Fans were devastated when rumors circled across the internet that Madelyn Cline and Chase Stokes of Outer Banks fame called it quits after a little over a year of dating.
The two avoided directly commenting on the speculation themselves, though a source close to the pair confirmed the news of the split to People.
Article continues below advertisement
While the breakup surprised some fans, astrologer Lisa Stardust spoke exclusively with Distractify about how their charts weren't lining up.
Lisa, who is the author of The Saturn Return Survival Guide and the creator of The Astrology Deck, discussed how recent changes in their charts may have affected their overall compatibility. Plus, she weighed in on whether the co-stars would get back together in the future.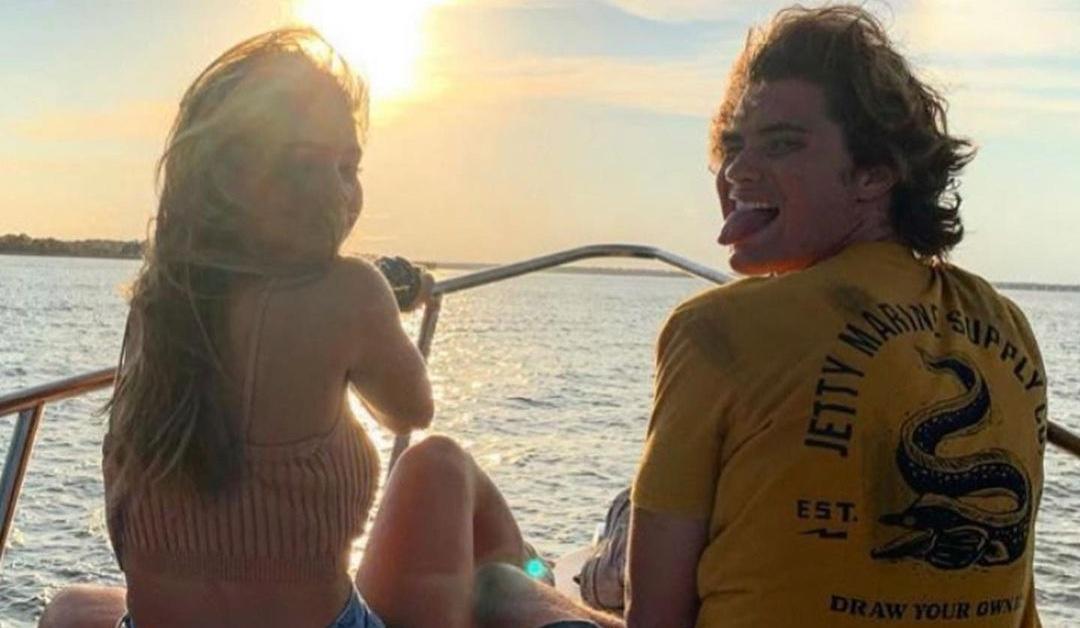 Article continues below advertisement
Reports confirmed that Madelyn Cline and Chase Stokes ended their relationship.
Per People, Madelyn Cline and Chase Stokes' relationship ended formally in early November 2021. The couple had celebrated their one-year anniversary in April.
"Madelyn and Chase are no longer together," a source said. "They were trying to work things out privately but broke up a couple of months ago."
A different source also confirmed that "they are definitely broken up."
Because Chase and Madelyn have yet to discuss the split themselves, the reason for their breakup is not currently known.
Article continues below advertisement
However, their astrological compatibility could have played a part. Chase, who was born on Sept. 16, 1992, is a Virgo, while Madelyn's birth date of Dec. 21, 1997, puts her on the Sagittarius/Capricorn line (she is a Sagittarius).
Lisa Stardust noted to Distractify that the two could have grown apart because Chase is going through his Saturn return, which happens every 27 to 29 and a half years.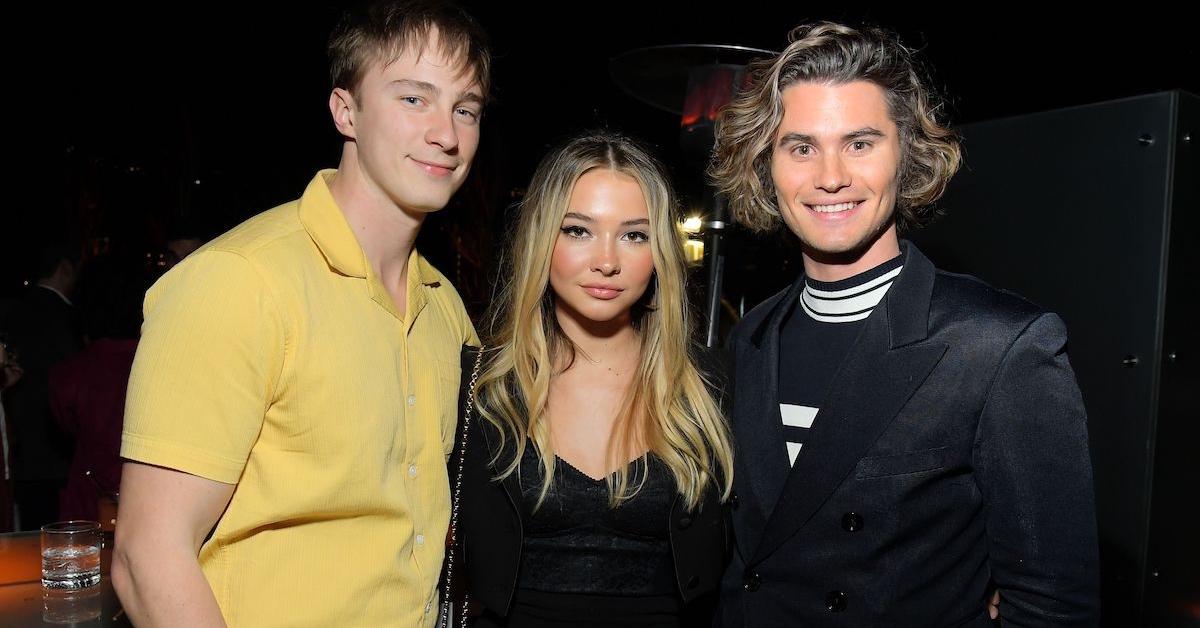 Article continues below advertisement
"He is really changing a lot of the way that he partners, and he's taking relationships really seriously," Lisa said about how his Saturn return affects his personal life. "It's kind of your entrance-way into adulthood. It's sort of a time where you level up. I just don't feel like this was a relationship that he really thought was like his 'person' — the person that he should be with. He's going through a lot of emotional changes."
Lisa shared that Chase's Neptune is opposing his sun, which may have caused him to be "a little bit disillusioned by love."
Based on Madelyn's chart, Lisa thinks that the Knives Out 2 star is in a different spot emotionally.
"She's not really having similar aspects," Lisa said. "She's in a little bit of a better emotional place than he is. I think that it's going to be a little bit easier for her to move on."
Article continues below advertisement
Will Chase Stokes and Madelyn Cline get back together? Astrologer Lisa Stardust says ...
While fans of the show who adore the on-screen romance between John B. and Sarah are likely yearning for the actors to rekindle their relationship after their rumored breakup, Lisa doesn't foresee that happening.
"They might wind up being friends, just because his moon is in Taurus," Lisa shared, before adding that those with Taurus moons tend to want to move forward, get along, and have fun. "They might hook up once in a while, but I don't really see that. I think that she's already moved on."
Article continues below advertisement
It seemed like Lisa's prediction was coming to fruition when Instagram user Leonard Cole spotted the Outer Banks co-stars together in Atlanta. He snapped a photo with the pair and wrote, "Just ran into my favorite OBX couple … John B and Sarah (Maddie and Chase).Thanks for makin' my night! So cool!"
However, an inside source reported to People shortly after that Madelyn and Chase are "just friends."
The first two seasons of Outer Banks are available to stream on Netflix now.
Reporting by: Shannon Raphael