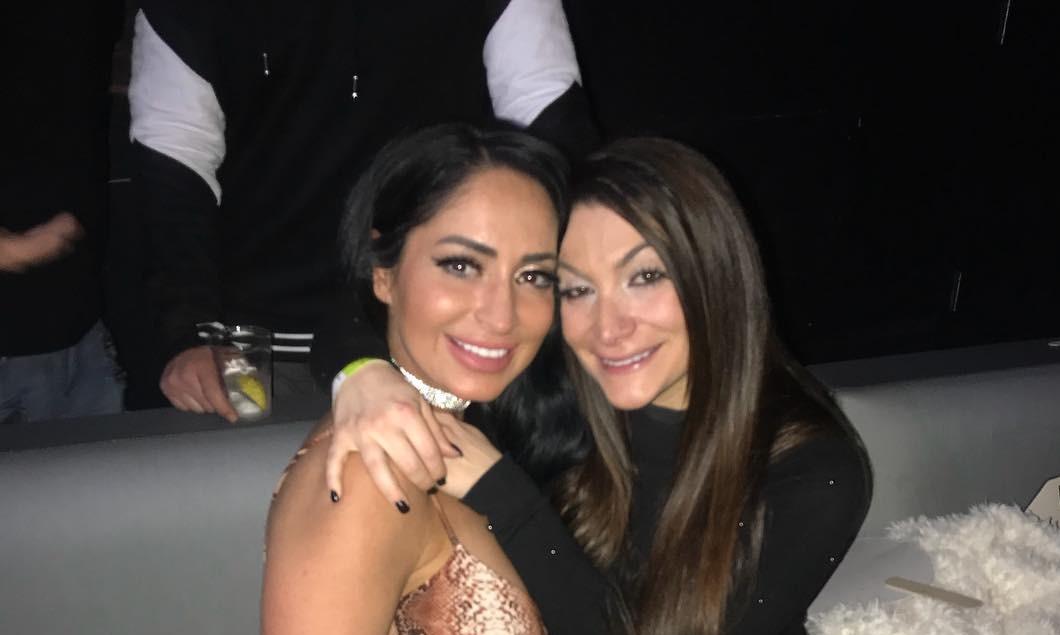 Deena and Angelina's Friendship on 'Jersey Shore' Was Genuine at One Time
When Jenni 'JWoww' Farley, Nicole 'Snooki' Polizzi, and Deena Cortese gave the wedding speech to end all speeches at the wedding of Jersey Shore Family Vacation co-star Angelina Pivarnick, it created a serious rift among the cast members. The women went into Season 4 feuding and the guys were all caught in the cross-hairs. And now, viewers are wondering if the women have made up.
Article continues below advertisement
Or, more accurately, if Deena and Angelina have made up. Angelina was closer to her than any of the other women on the show and the speech, which included lines like, "You're the trash to our bags," and, "the lice to our hair," was one she didn't forget overnight. It wasn't surprising that the drama followed them into the season after Angelina's wedding.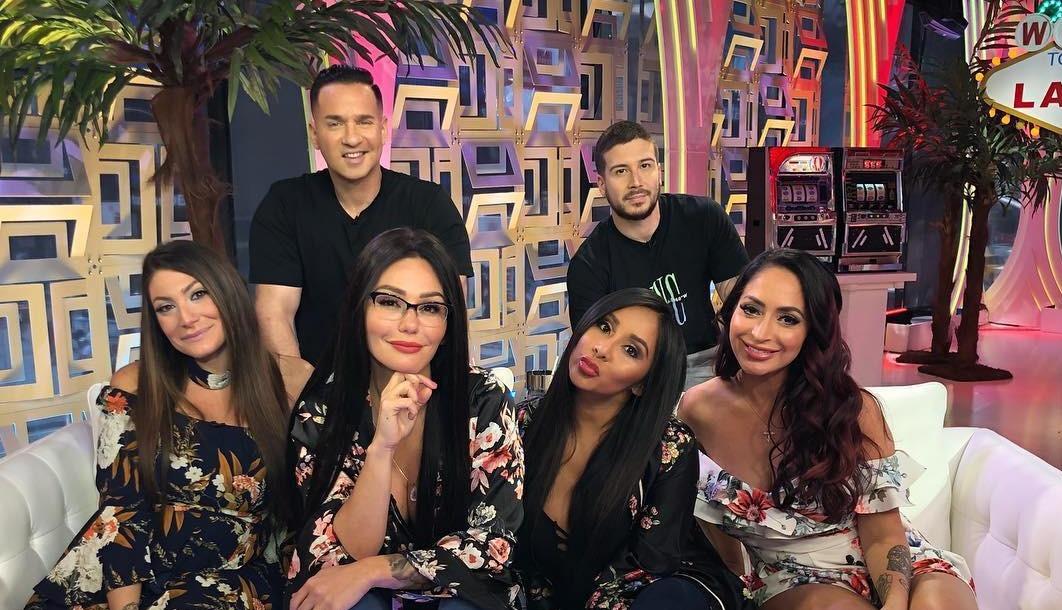 Article continues below advertisement
But are Deena and Angelina friends again?
On the show, both Deena and Angelina seem open to talking again eventually. In the months following the infamous wedding speech on Jersey Shore Family Vacation, Angelina's relationship with the other women on the show went from bad to worse. But if there's anyone who could make up with Angelina and squash the beef, at least in some small way, it's her only genuine friend on the show, Deena.
It's not clear where Deena and Angelina stand now after filming Season 4. But Angelina certainly seems open to the idea of making up with her co-stars and moving forward. In December 2020 she told Hollywood Life that she was ready to make amends with Nicole, despite Nicole seemingly having no interest in reciprocating.
Article continues below advertisement
"I've been willing to sit down with her this whole time! I've said [in interviews] I want to sit down with her and talk to her and have whatever she feels come out and I'd like to tell her how I feel," Angelina said about Nicole. "That's what adults do. So whenever she wants to, I'm here."
The status of their friendship is also a little foggy, but the drama seems to have finally fizzled out.
Article continues below advertisement
Deena was willing to work things out on 'Jersey Shore Family Vacation.'
Although Angelina was the victim at her wedding, the incident turned into an all-around fight among all the women. And it was the other three women against Angelina. Deena even claimed she would never film with Angelina again after the speech. But on Jersey Shore Family Vacation, Deena showed signs of wanting to drop the issues and potentially speak to her.
Article continues below advertisement
Deena did say she wanted to sit down with Angelina on her own terms, but Jenni wasn't happy about that. It could create a whole other set of issues between the women, but on the show, it definitely seems like a possibility for Deena and Angelina to make up for good.
Jenni has had her own issues with Angelina.
While Deena might feel like she could move on from the drama with Angelina eventually, Jenni has made it clear that she probably won't be besties with her in the near or distant future. In November 2020, Jenni told In Touch Weekly that she is open to the idea of remaining cordial with Angelina for the sake of the show.
Article continues below advertisement
"I'm just trying to figure out how to move forward," Jenni said. She explained that she wants to be on friendly terms with Angelina as her co-worker. "Even if it's not like a friendship, but it's for the betterment of everybody. And I think that's truly where I'm at with the relationship."
Watch Jersey Shore Family Vacation on Thursdays at 8 p.m. ET on MTV.