Jessica and Kory's Steamy Hookup on 'Winter House' Was Unexpected — Are They Together Now?
Jess and Kory shocked fans when Jess revealed vivid details about their sex life. Since 'Winter House' wrapped, are they still dating?
Like its predecessor, Summer House, Bravo's Winter House shows what will inevitably happen when you bring several hotties together and keep them under one roof for multiple weeks. Paige DeSorbo and Craig Conover kicked off the Winter House hookups in Season 1 when their excursions led to a full-blown relationship.
Article continues below advertisement
In Season 2, Craig's BFF and college roommate, Kory Keefer, sparked a relationship with his cast member, Jessica Stocker. Kory and Jessica's flirtation turned into more. They connected while on the show, but are Jess and Kory still together after Winter House Season 2? Here's what we know about the reality stars' dating status.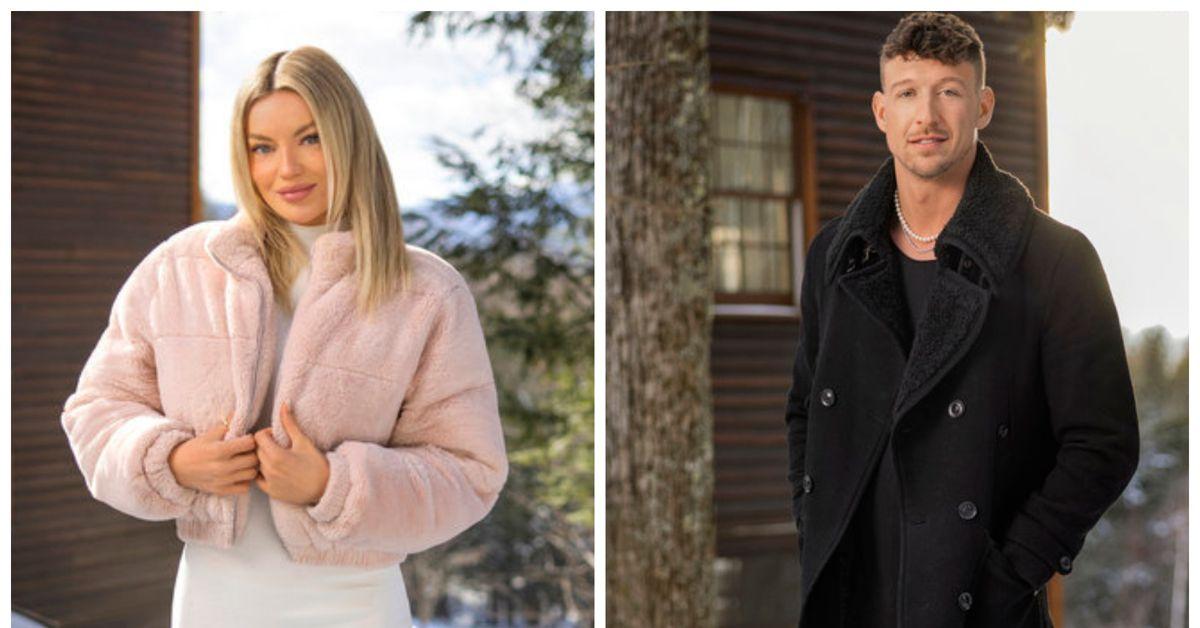 Article continues below advertisement
Are Jess and Kory from 'Winter House' still together?
Jess became interested in Kory, a self-described "red flag magnet," in Season 2. However, he initially seemed uninterested, forcing a cat-and-mouse game between the co-stars. The fitness instructor admitted to Page Six that he pretended he wasn't interested as a "tactic" to draw her closer to him.
In Episode 5, "Cold Shoulder," cameras showed them getting into bed together after sharing a kiss, implying they had sex. Jess confirmed to Winter House newbie Rachel Clark the following day that Kory had plenty to offer her in the bedroom. "Me and Kory had some fun," Jess says to Rachel. "It was amazing. Like, actually mind-blowing."
Article continues below advertisement
Jess went on to dish about Kory's penis size, telling Rachel, "​It's like 11 inches. So big. It's definitely almost, like, three hands." Rachel responded by asking Jess if Kory "rearranged your organs."
Jess's organs are likely intact, and Kory said the hookup wasn't the end of their dynamic. However, he didn't say if they're together now but encouraged fans to stay tuned to watch how the relationship unfolds.
Article continues below advertisement
"I don't want to give too much away, but we definitely extend it," Kory shared with Entertainment Tonight. "It wasn't just a fling. I like her as a person, and, you know, I don't — back in my college days, I used to look just to hook up, and I didn't want to go into that. I have an F-boy persona in general; that's not the true version of me. So I didn't want to just be like, 'Hey, just a fun hit it and quit it.' I like Jess more than [for just her] looks, so it definitely extends. ... We experiment, we'll say that."
Kory Keefer said he owes Jess Stocker "money" for her rave review on 'Winter House.'
Although he wouldn't say if they're still together, Kory confirmed to Page Six that he and Jess are "still in touch." The South Carolina native also said Jess' public comments about their hookup shocked him, though he admitted the review was also very flattering.
Article continues below advertisement
"I mean, I owe her some money for that!" Kory declared. "She's really a team player. She could have said the opposite and made me not look good at all. It's funny because I didn't know she said any of that. Like, we didn't talk about it."
Article continues below advertisement
"I guess it kind of boosts the ego when you hear that," he added. "She might be embellishing a little bit. I don't want to say it's that crazy, but …"
Kory also shared that Jess's comments caused a flood of new Instagram DMs, including "a lot of '11-inch' comments." He didn't say if he's answered any of them, which could mean he and Jess are working it out. However, only time will tell as Season 2 continues.
Watch Winter House Thursdays at 9 p.m. EST on Bravo.