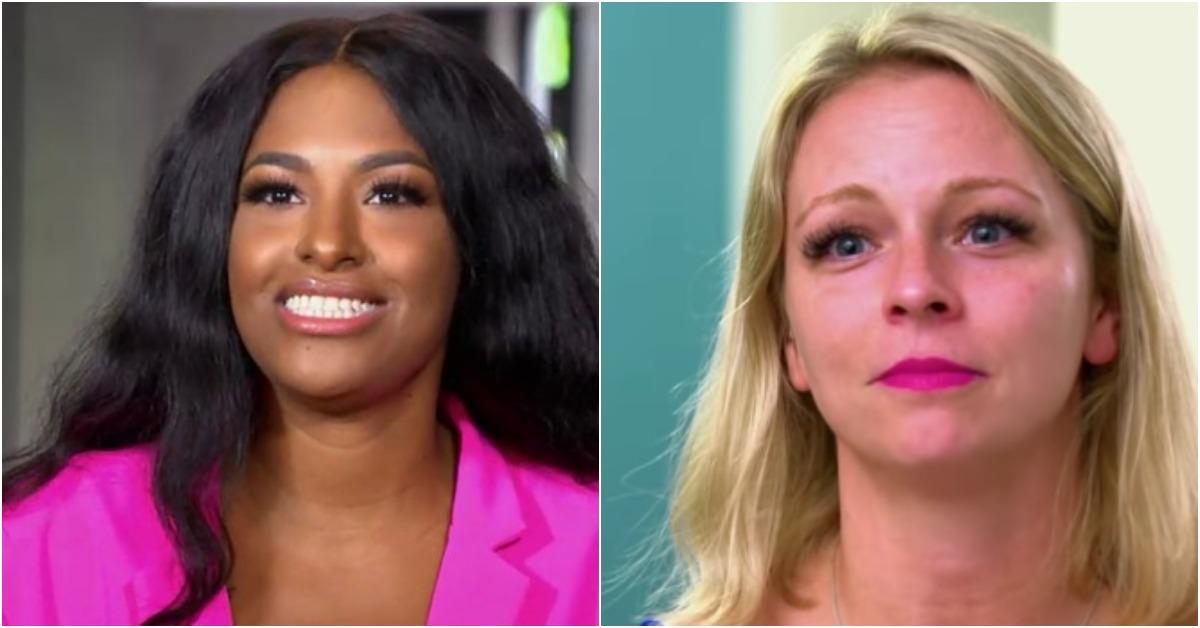 Katina Still Has a Problem With Lindsey on 'MAFS' Season 14 (EXCLUSIVE CLIP)
Just because the newly married couples on Married at First Sight Season 14 are on their honeymoons, it doesn't mean everything is smooth sailing. In the Jan. 26, 2022 episode, Lindsey and Olajuwon got into an argument once the group landed in Puerto Rico for their honeymoons. What followed was an uncomfortable atmosphere within the group. And now, you have to wonder where Olajuwon's wife Katina and Lindsey stand.
Article continues below advertisement
In an exclusive clip obtained by Distractify ahead of the Feb. 2, 2022 episode, Katina brings up the argument while she and Lindsey are on a boat outing with the other wives.
Katina isn't as willing to forgive and forget as her husband is, and she lets it be known. It's clear that she doesn't want to be BFFs with Lindsey any time soon, so where do they stand now?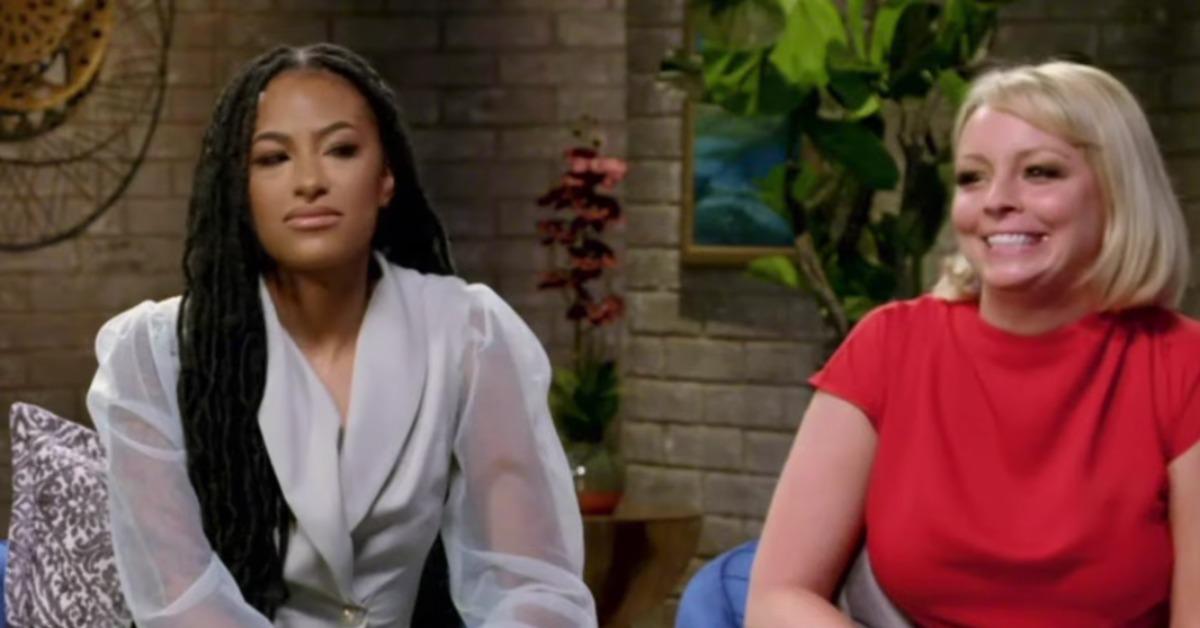 Article continues below advertisement
Are Katina and Lindsey friends now after 'Married at First Sight'?
Although neither Lindsey nor Katina has come out to define their friendship or feud, they might be on stable ground now. In an episode of the MAFS aftershow Afterparty, Lindsey explained her first impression of one of the other wives, Alyssa, and although she and Katina didn't have many words for each other in the episode, they seemed cordial enough.
However, it still doesn't mean Katina forgot about the argument between Lindsey and her husband. And in the MAFS clip ahead of the Feb. 2, 2022 episode, Katina lets her know it.
Article continues below advertisement
"I know you spoke to my husband. I'm not like him," Katina says. "You were just saying on the plane, 'I was triggered because [of] what happened to me.' I don't care what happened to you when you were 2, 3, 4 years old. You are 35 years old. Take the help you need and get over it and when you get liquor, don't cast that on other people. You're way too old for that."
Article continues below advertisement
Lindsey and Olajuwon had an argument off-camera.
Katina then says that Olajuwon might not have reacted the way he did to Lindsey's comments if she hadn't continued to further the problem during their flight to Puerto Rico.
Although the argument happened off-camera, the way some of the cast members explained it on the show, Lindsey spoke down to Olajuwon about speaking Spanish in Puerto Rico. And apparently, the way she spoke to Olajuwon rubbed him and some other cast members the wrong way.
In the clip, when Katina calls out Lindsey for the way she acted toward Olajuwon, she admits that Lindsey has goodness inside of her, but that the rest of Lindsey's personality overshadows it. To her credit, Lindsey doesn't escalate the problem further. But as strong of a couple as both Lindsey and Mark and Katina and Olajuwon are, there's no escaping the drama this season.
Watch Married at First Sight on Wednesdays at 8 p.m. EST on Lifetime.