There's No Drama Between Selena Gomez and Hailey Bieber
Rumors about Selena Gomez's and Hailey Bieber's friendship have been around for years, but it seems like the two of them are on good terms.
When you live so much of your life in the spotlight, basically your whole romantic history is public knowledge. That's exactly what's been going on with Justin Bieber since he became a household name. Now, he's married to model Hailey Bieber, but one of his other most public relationships is his romance with Selena Gomez, which started in 2011. The two publicly broke up in 2018.
Article continues below advertisement
Because Hailey and Selena are big public figures themselves and both relationships are so public, fans have been wondering for years if the two are actually friends. There hasn't been any public beef between them, but they don't make any appearances together so their actually relationship is unclear.
Are Selena Gomez and Hailey Bieber friends?
Selena and Hailey haven't publicly called each other friends, but Selena did shut down rumors about there being any issues between them back in 2020. At the beginning of that year, the two ladies were at the same restaurant at the same time. But they weren't there together — Hailey was there with their mutual friend Madison Beer.
It was reported that Selena and Hailey didn't even talk to each other while they were there, but that didn't stop rumors from going around Twitter that some serious drama went down.
Article continues below advertisement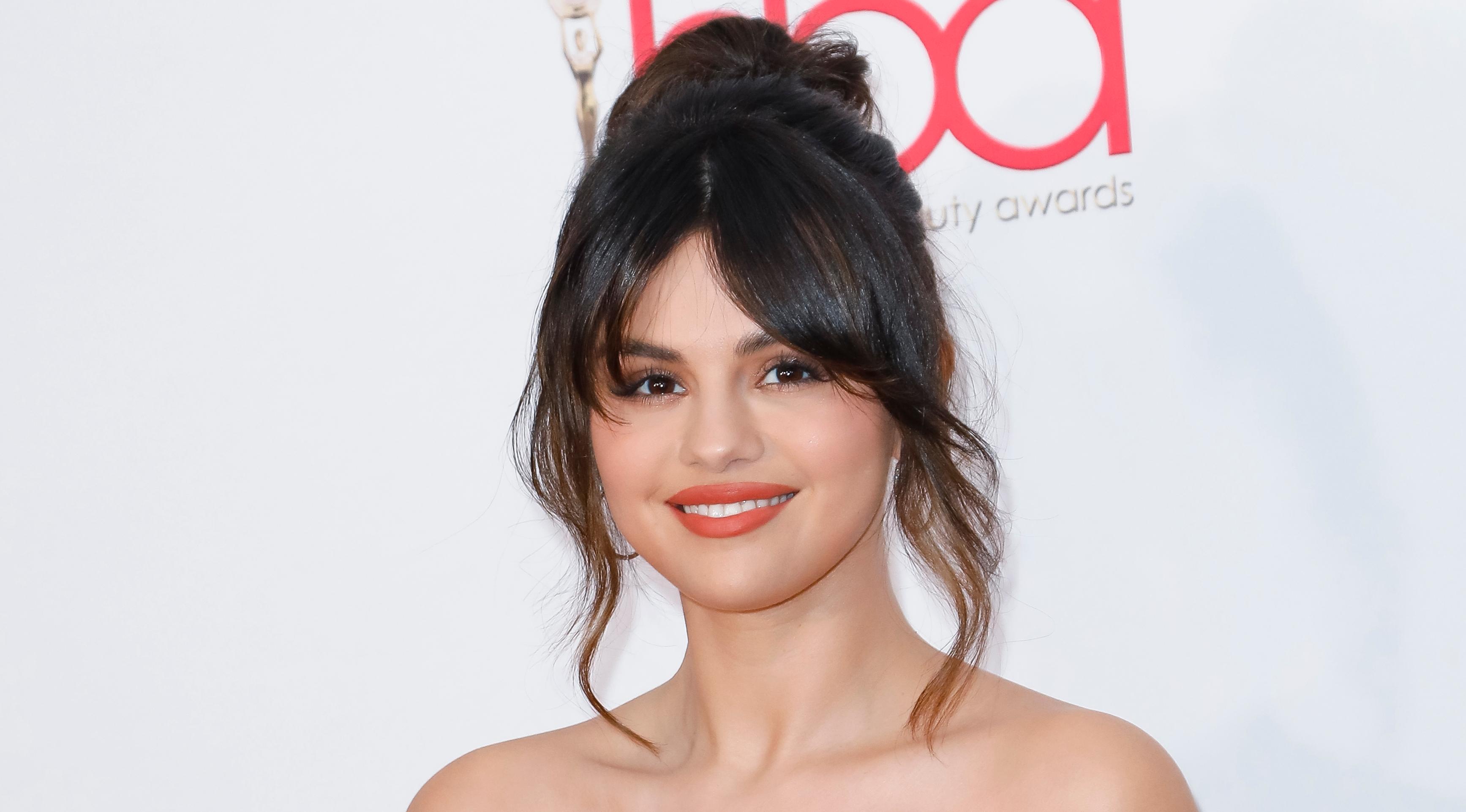 Things got even worse when people started harassing Madison online. People accused her of betraying her friendship with Selena by hanging out with Hailey and Madison even tweeted (and deleted) that she was receiving death threats. But then Selena jumped in to defend her friend on Instagram.
Article continues below advertisement
"This is disgusting reading all of this," Selena wrote in a comment on Madison's Instagram. Around the same time all this happened, Selena had unfollowed Madison on Instagram. Selena said it was an accident and followed her right back. Her comment goes on to say, "This wasn't intentional whatsoever. I'm so disappointed that people would speak to this. I have known Madison since she was a baby and watched her continue to become the woman she is. There is no issue."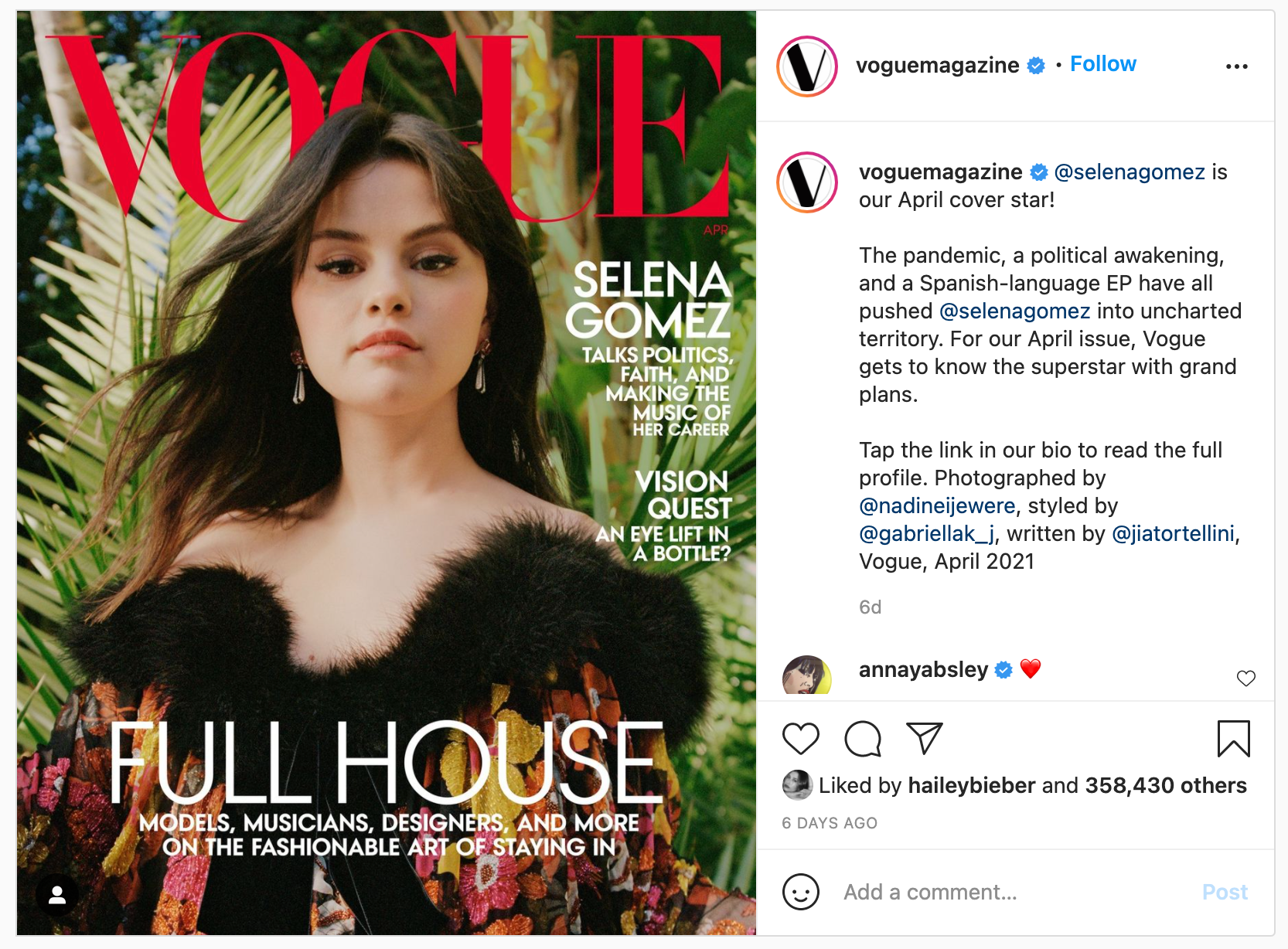 Article continues below advertisement
Hailey "liked" Selena's 'Vogue' cover.
In another demonstration of there being no issue between Hailey and Selena, Hailey liked Selena's Vogue cover on Instagram. Selena is on the April 2021 issue of the magazine and the cover was posted on both Vogue's and Selena's accounts. Hailey only liked the post on Vogue's account but she does follow the magazine. She doesn't follow Selena.
Even though Hailey is now married to Justin, she was a big "Jelena" fan back in the day. In 2018, a bunch of her old tweets about the former couple surfaced and she was 100 percent here for their relationship. "I don't care what anyone says but Justin Bieber and Selena Gomez together is the definition of a teenage dream team," said one of Hailey's tweets from September 2011.
In another tweet from February 2012, Hailey said, "I gotta say I was really looking forward to seeing what color coordination Jelena was gonna do for this years VF party... #sigh #ohwell."