Shaq and Charles Barkley Once Got Into a Fight on the Court — Are They Friends Now?
Shaq and fellow NBA superstar Charles Barkley have gone back and forth with comments over the years, but are they actually friends?
When you have two NBA powerhouses like Shaquille O'Neal, known more commonly as Shaq, and Charles Barkley, they're bound to butt heads from time to time. They played for different teams during their time on the court, so naturally, a rivalry was born between them. But these days, are Shaq and Charles Barkley friends?
Article continues below advertisement
Neither athlete plays professional basketball anymore. Today, they even work together on the post-game show Inside the NBA. They often rib each other on the show, however, and they've been known to squabble outside of the game and off television too. Fans want to know where the (literal and figurative) NBA giants stand these days.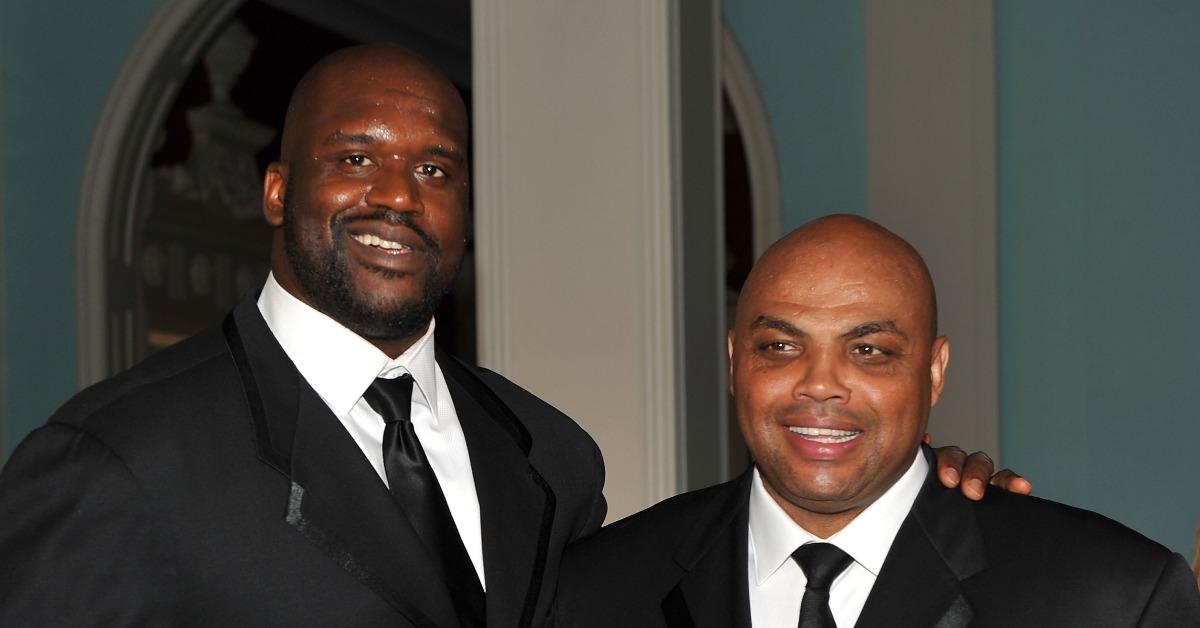 Article continues below advertisement
Are Shaq and Charles Barkley friends?
When they played basketball at the same time (Charles ended his NBA career before Shaq did), things got heated between them more than once. In one iconic 1999 game, Charles threw a basketball at Shaq's head. A fight ensued. But since then, now that both men are off the court for good, they seem to have squashed any beef.
Apparently, their cautious friendship began when their moms urged the two to hug it out before a game. Shaq revealed to TMZ in 2018 that their moms are best friends and they used to egg each other on with trash talk when their sons played against each other. Years later, Shaq said "it's never personal" between him and Charles.
"It's like [a] big brother/little brother [relationship], you always have arguments," Shaq told TMZ.
Article continues below advertisement
Fans who watch the pair on Inside the NBA often see them bickering. There was even a moment in the Nov. 30, 2021, episode where Shaq joked that if Charles interrupted their co-host, Ernie Johnson, again, he would punch him in the stomach.
As serious as that sounds, it's all just part of the unique relationship Shaq and Charles have built over the years.
Article continues below advertisement
For the most part, it's a bit between them. Charles and Shaq pretend to be frenemies, and maybe sometimes that's a better way to describe their relationship. They play off each other, and things can seem a little intense at times. But behind the scenes, it seems like Shaq and Charles are all good.
Article continues below advertisement
Is Charles Barkley in 'Shaq Life'?
Even though Shaq and Charles get along and their moms are besties these days, Charles has not been part of Shaq's reality show Shaq Life just yet. The show mostly focuses on Shaq's business dealings and his more personal relationships with family. To be fair, though, Charles is plenty busy himself.
His career is dedicated to providing his expertise as an analyst on a number of NBA commentary shows these days. Both men have remained ingrained in sports in one way or another after their iconic NBA careers. And if people are always second-guessing their friendship, maybe that keeps things interesting for them.
Watch Shaq Life on Thursdays at 9 p.m. EST on TNT.