Take That, Sandy! Ariana Madix's New BF Is a Fitness Trainer
'Vanderpump Rules' star Ariana Madix is over Tom Sandoval and showed off her new boo at Coachella 2023. Who is he? We've got the tea!
We at Distractify love to see someone dust themselves off and try again, and that's exactly what Ariana Madix has been doing these days. In 2023, Ariana's 10-year relationship with Tom Sandoval ended abruptly. Vanderpump Rules fans were later gagged to learn that Sandy had an affair with Raquel Leviss before he and Ariana officially split.
Article continues below advertisement
While #Scandoval isn't ending anytime soon, all parties seemingly want to move on. Ariana, specifically, has already inked a spot on Dancing With the Stars, a Lifetime movie gig, and is reportedly also seeing strides in her love life. Her new man has nothing to do with any of Bravo's programming and has created a name for himself in the fitness industry.
Here's everything we know about who Ariana Madix is dating now!
Article continues below advertisement
Who is Ariana Madix dating? Meet Daniel Wai.
Ariana and her mystery man first went public during Coachella 2023 in April. However, the 37-year-old Bravolebrity didn't quickly show off her new beau. Fans first spotted Ariana holding hands on her Instagram story on Day 2 of the music festival.
On Day 3 of Coachella, TMZ spotted Ariana and her plus-one locking lips multiple times during the musical acts. Ariana also wrapped her arms around him at one point as they continued dancing like no one was watching.
Article continues below advertisement
So, who is Ariana dating? His name is Daniel Wai, and he is a fitness coach based in California. According to his Instagram account, he is all about staying fit and being mindful of his diet. Additionally, Daniel has an exceptionally toned physique and a headful of hair.
Article continues below advertisement
While Daniel seemingly prefers to keep his Instagram timeline photos professional, he is more open about his and Ariana's newfound relationship on his Instagram stories. In one post, he shared a snap of him holding Ariana to show off their matching tennis shoes. Daniel also showed another photo of them cozying up while awaiting Frank Ocean's Coachella performance.
Article continues below advertisement
Despite her moving on, the 'Vanderpump Rules' Season 10 finale has put the cheating scandal into overdrive.
Since going public with the new man in her life, Ariana is more than ready to put #Scandoval behind her.
Unfortunately, VPR fans can't stop dissecting the biggest scandal of the series. And of course, the Season 10 finale has only stoked the flames.
Bravo came in major clutch to catch the fallout from the cheating scandal, and dare we say it was far from a doozy. As expected, Ariana cries to her group of friends at home as she comes to terms with Tom's philandering.
As Ariana complains that Tom "give her the ick," he enters the room and all hell breaks loose.
Article continues below advertisement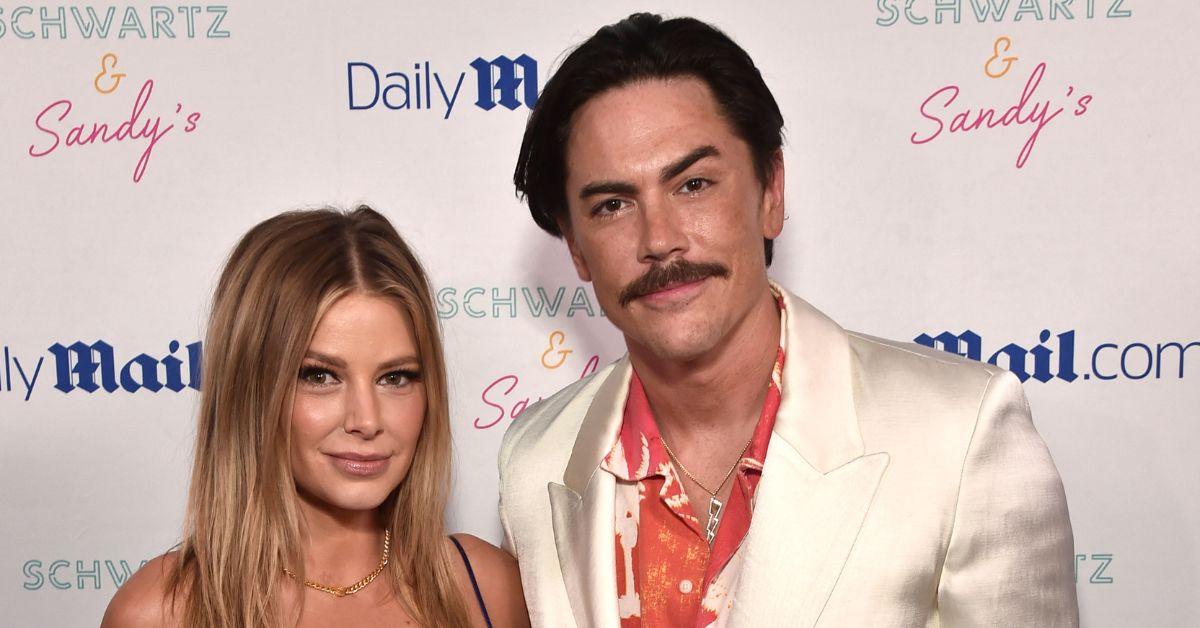 Tom tells Ariana that he didn't want to hurt her and and apologizes, but his words fall on deaf ears. Ariana immediately reminds him that she was his ride or die, even when he wasn't in the best place in his life.
"I loved you then, when you had nothing," Ariana tells Tom while crying.
Article continues below advertisement
Tom explains that he stepped out of the relationship due to something missing from his relationship with Ariana.
"I was seeking something I wasn't getting here. She treats me with respect, something I haven't gotten from you in a long time," Tom says to Ariana, who calls his friendship with Raquel "bulls--t."
Article continues below advertisement
Tom goes on to share that once he turned 40 years old, he felt that he "lost his mojo."
"Once I turned 40, I was like, 'This can't be the rest of my life,'" Tom says.
Ariana says that the couple could have explored "therapy or broken up," and calls him a coward.
The scene ends with Ariana putting the final nail in the coffin that was their relationship.
"You're worth nothing, and I want you to feel that deep in your soul … I regret ever loving you," Ariana tells Tom. She goes to to share how much she was in love with him and now it has all come to an end.
Article continues below advertisement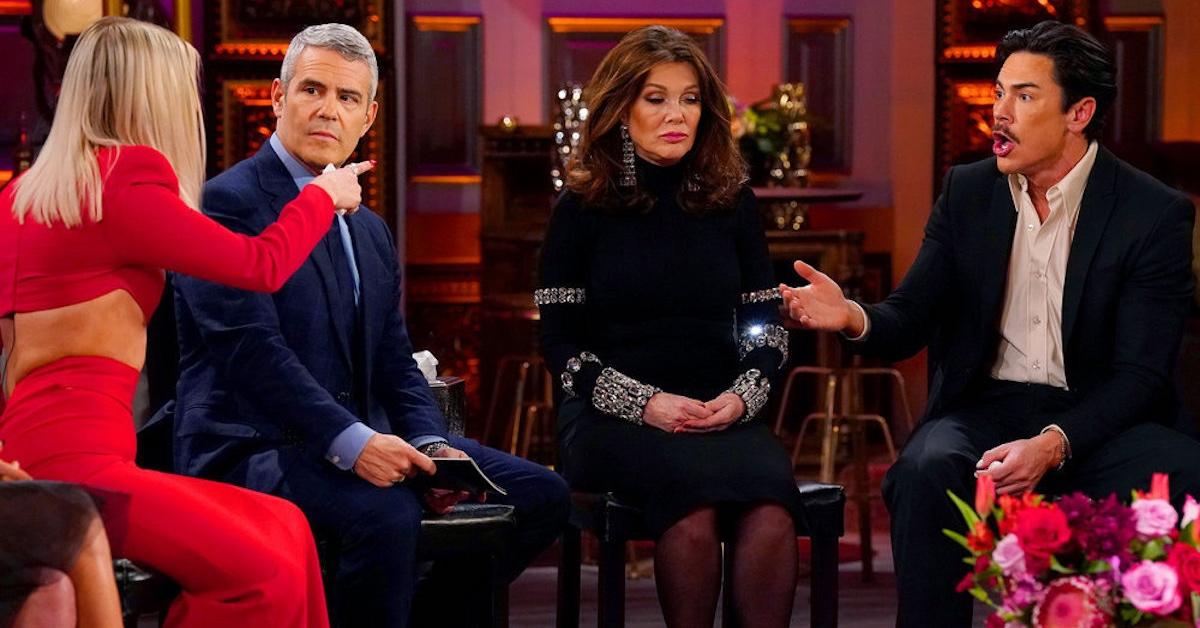 Fans are waiting with bated breath for the 'Vanderpump Rules' Season 10 reunion.
Season 10 has officially wrapped, and viewers are awaiting the main event — the Vanderpump Rules Season 10 reunion. The reunion, which was filmed in March 2023, is set to showcase Tom, Ariana, and Raquel discussing the affair.
Article continues below advertisement
Ariana, Tom, and Raquel have also addressed the drama surrounding Scandoval through different outlets. In April 2023, Sandy gave new details about his and Ariana's split, stating they broke up on Valentine's Day 2023 (weeks before his and Raquel's relationship came to light).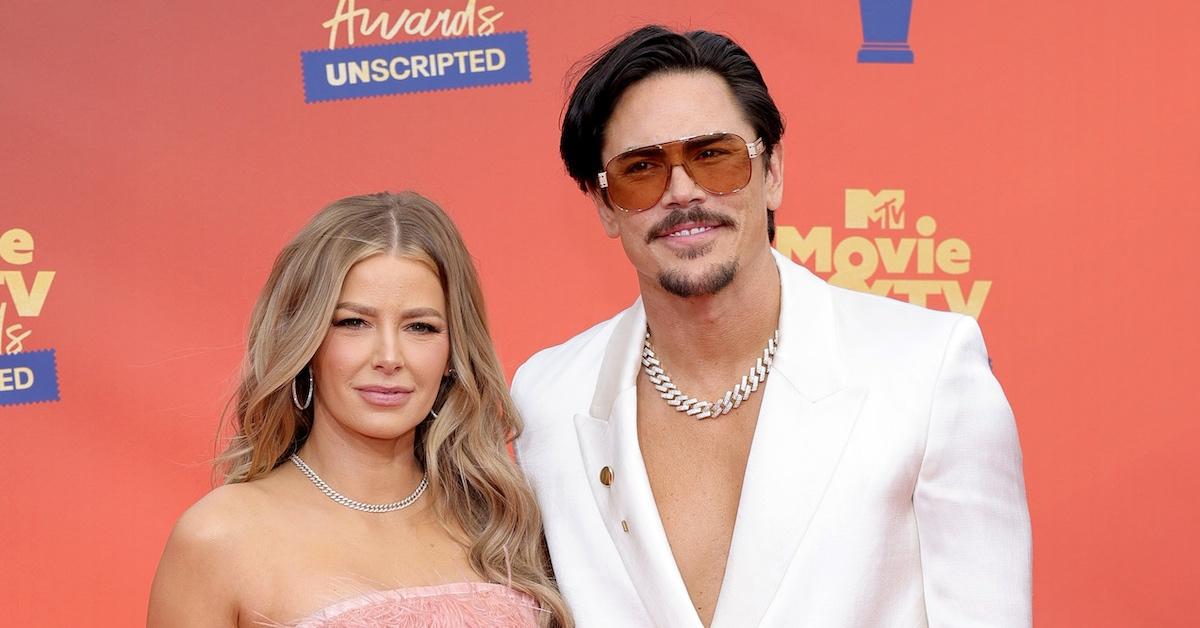 Article continues below advertisement
The TomTom owner also said in an interview with Howie Mandel that Ariana begged him to stay with her towards the end, reportedly telling him, "If you break up with me, you will effectively be ending my life."
While Tom and Ariana are broken up, she seems to be in good spirits and living her best life since they broke up. An insider who was reportedly around Ariana at Coachella said she looked "happy and confident" while attending the festival with Scheana Shay and Brock Davies, per Us Weekly.
And while Tom and Raquel are reportedly officially dating, Ariana is seemingly "unbothered" by their budding romance.