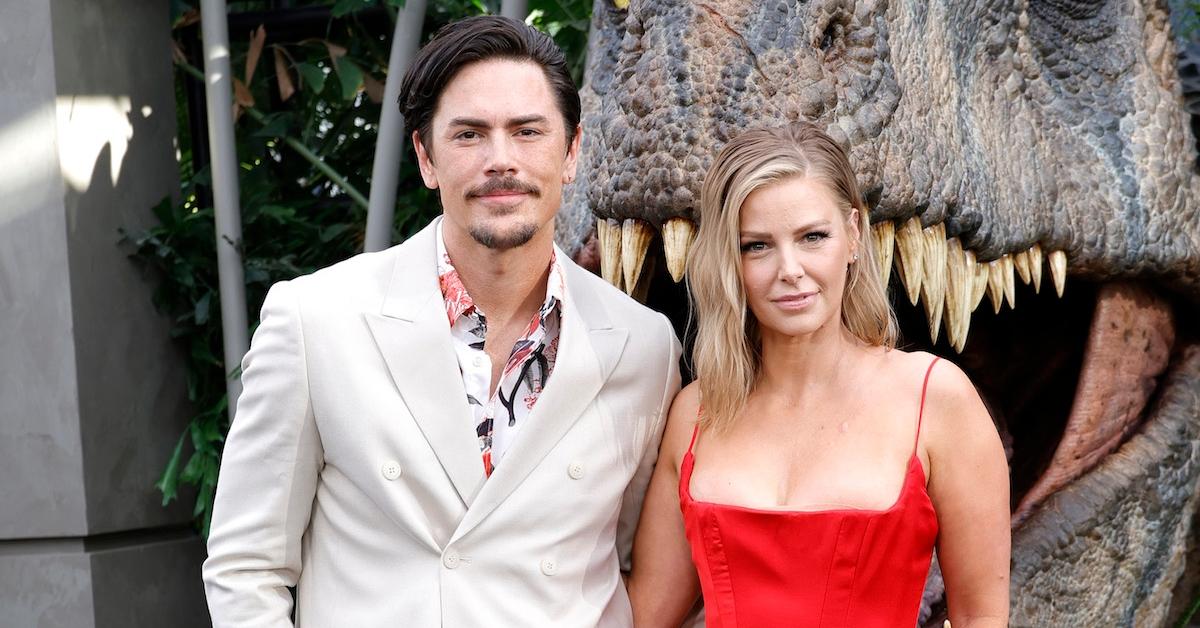 A Rundown of Tom Sandoval and Ariana Madix's Nine-Year Relationship Timeline
You shouldn't be too surprised if your social media feeds are filled with folks sharing their opinions on Bravo's Vanderpump Rules. Since its inception in January 2013, the hit show has chronicled the lives of servers at Lisa Vandrpump's hot-spot eatery, SUR.
Since the staff is filled with young, talented, and extremely attractive folks, viewers get to see their relationships in and out of the workplace unfold, while they chase their dreams in entertainment and beyond.
Article continues below advertisement
These days, scandal and relationship triangles are the central themes of the show, with news of Ariana Madix and Tom Sandoval's breakup currently making headlines. Although the pair were coupled for nine years, it didn't stop Tom from supposedly stepping out of the relationship.
Still, nine-year relationships are pretty uncommon, so it's only right we travel down the Ariana and Tom relationship timeline. Let's take a closer look.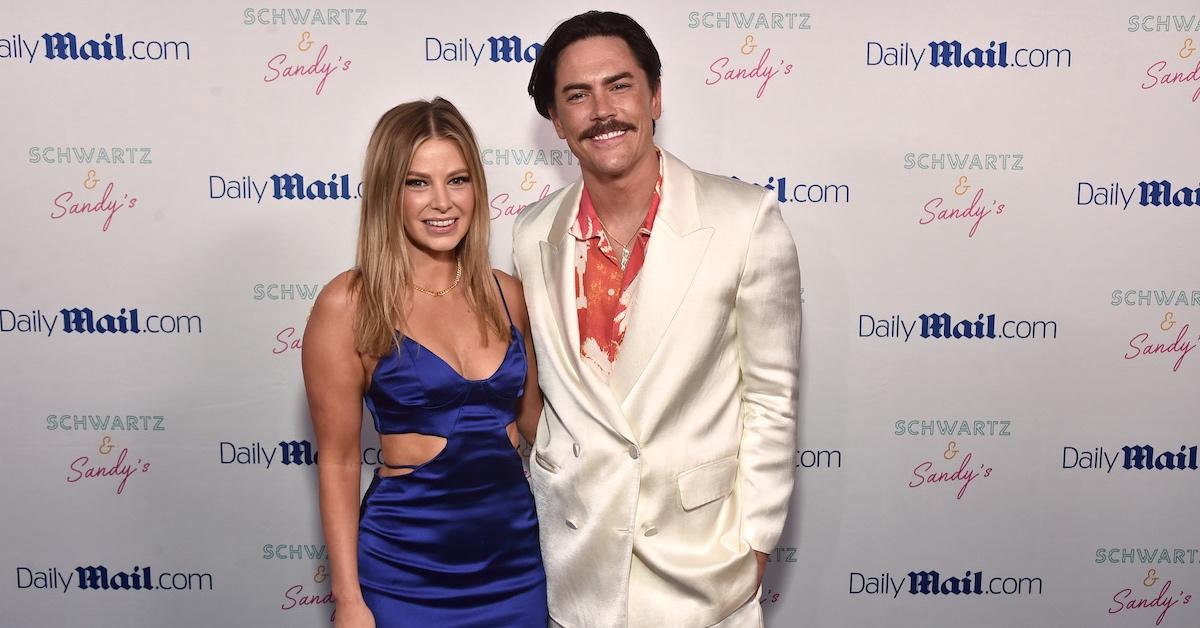 Article continues below advertisement
Ariana Madix and Tom Sandoval's relationship timeline: They announced their relationship in February 2014.
Folks who have been avid Vanderpump Rules viewers know that Ariana joined the cast in Season 2. Although Ariana and Tom both said they were former co-workers and friends, Tom's main squeeze at the time, Kristen Doute, was not believing it.
Once Tom and Kristen's on-again, off-again relationship came to an end in Season 2, Tom and Ariana started dating. The new couple announced their coupledom at the Season 2 reunion.
Following the announcement, both parties took to Instagram to share the news — Ariana with a now-deleted black-and-white photo and Tom with a photo of the pair at a San Francisco bar.
Article continues below advertisement
Ariana and Tom's relationship was tested in Season 3 after a woman claiming to have had relations with him was brought on the show by his ex-girlfriend Kristen Doute.
Most folks would agree that Kristen came off as a hater. While Tom was not innocent in their relationship drama, she held some type of dislike for Ariana simply because she was dating Tom.
With all that said, Kristen decided to invite a woman from Miami to Los Angeles who claimed she had relations with Tom. Of course, Tom denied being romantic with the woman, and he and Ariana later decided to stop filming momentarily.
Article continues below advertisement
"The reason why we left is because we felt like production was pulling this whole thing. We were, like, 'Oh, so random people just show up now,'" Ariana told Us Weekly at the time. "I do regret, I guess just not fully calling out the whole real story, like on camera and staying there."
The pair and Kristen later ironed out their issues and all was well.
Article continues below advertisement
Ariana and Tom attended various music festivals and events as a couple.
After the dust seemingly settled with the falsely claimed love triangle between Ariana, Kristen, and Tom, the lovebirds started to come into their own as a couple.
Over the next few years, Ariana and Tom were a permanent fixture at various music festivals and events including 2016's Coachella, the 2017 Kentucky Derby and the Jingle Ball LA Concert, and more.
Ariana and Tom's relationship was tested yet again in Season 7.
Trust and loyalty are essential to a lasting relationship. Unfortunately, Ariana and Tom were tested when Tom spilled the beans about Ariana's romantic life to his friends.
Ariana is bisexual and previously had a romantic encounter with co-star Lala Kent. Tom, knowing that information, decided to tell his boys about the hookup, leaving Ariana feeling betrayed.
Article continues below advertisement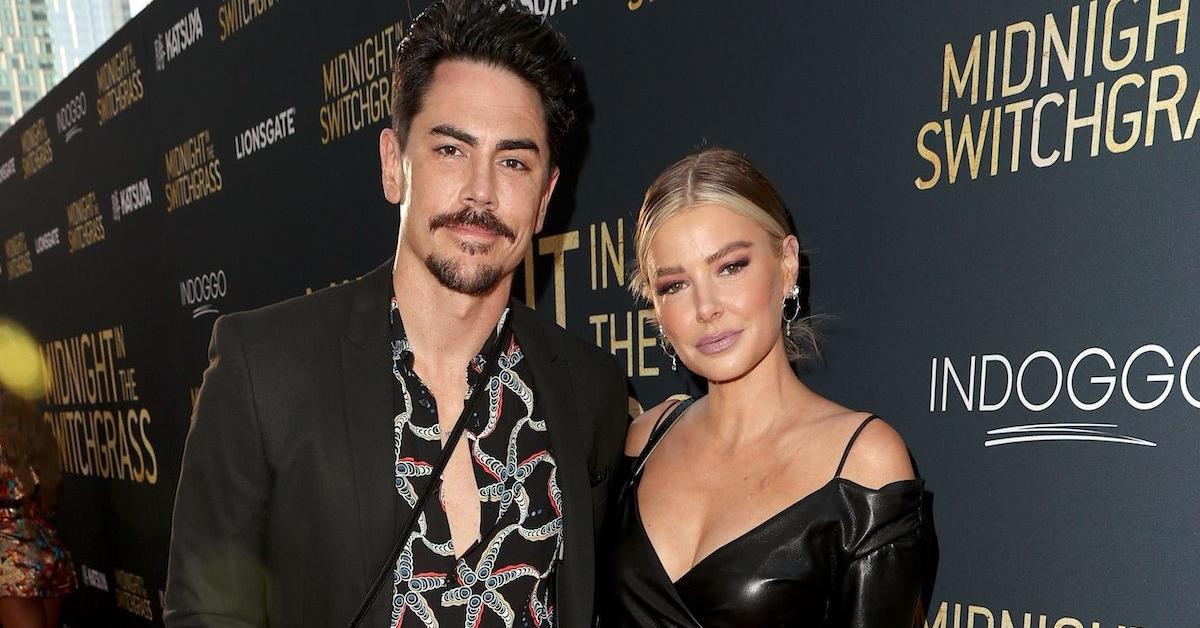 Ariana, who is known for her blunt personality, had no qualms about calling out Tom for his loose lips. The pair later patch things up with Ariana explaining how sensitive information about one's sexuality is.
"When you talk about anyone's sexuality without their consent, it's like really not OK," Ariana told Tom.
"I don't like being that guy … You know, you're like my treasure, and all those things that I know about you, all those little quirks and whatever, they're like very valuable to me," Tom replied.
Article continues below advertisement
In Season 8, Tom gushed about Ariana being open about her mental health struggles.
It's common knowledge that Ariana had issues with mental health, in particular, depression. However, the author decided to use her platform to shine a light on mental health.
And of course, since some people can be very judgmental or lack understanding, it can be hard to share. But, Ariana decided to speak her truth, which is something Tom openly praised her for.
Article continues below advertisement
"All I could do is try to be supportive, try not to be annoying, " Tom told Us Weekly. "Because I'll try to overcompensate for it and it's annoying. I know it's annoying, but I don't know what to do. I want to help. I want to help, but you can only do so much."
Ariana revealed that she froze her eggs in Season 9 of 'Vanderpump Rules.'
Over the years, Ariana has been against getting married and having kids. However, during an October 2021 appearance on Watch What Happens Live, she shared that she's changed her stance a bit.
"I think the big thing for me is that I'm not really into the whole fanfare of it," Ariana told Andy Cohen. "It's really more about the two people. So if it was just about us, you know, I honestly think I would be more open to it. I just don't want it to be like a big thing about having a giant wedding and a bachelorette party and all that bulls–t."
Article continues below advertisement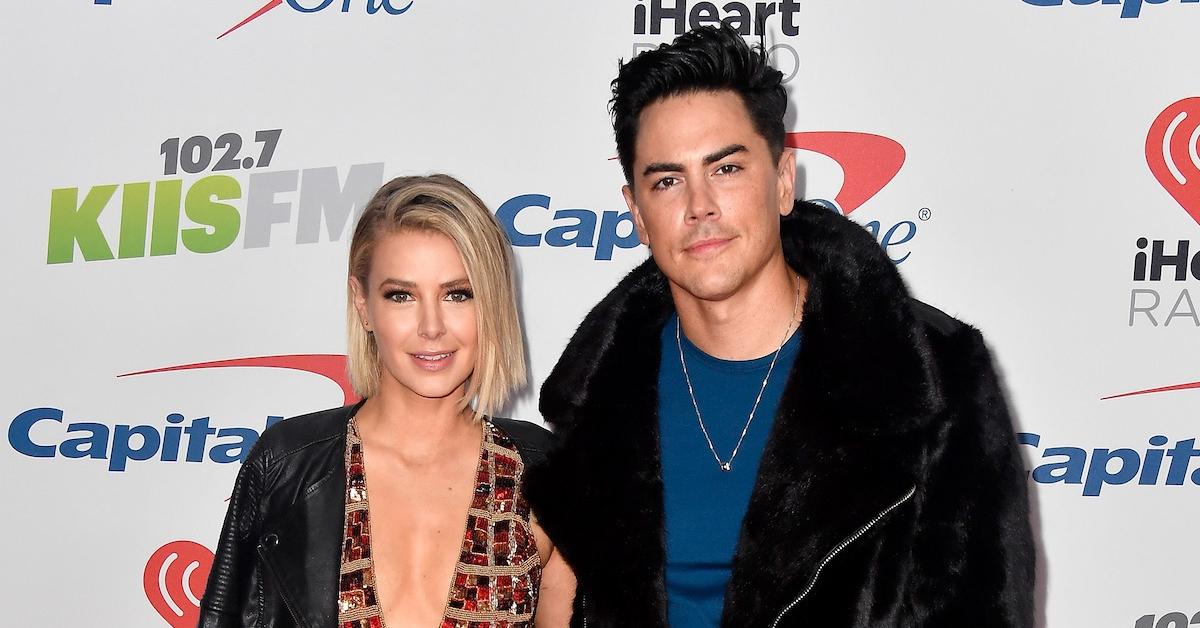 So, it came as no surprise that Ariana decided to freeze her eggs during Season 9. But, she made it clear that she's in no rush to start having little ones.
"It's about having agency over my own body and my own future. It's also kind of a nice fun 'f--k you' to anybody who questions my values or my choices," she said.
Interestingly Ariana revealed that she and "Scheana [Shay] were actually going together to freeze our eggs. And then she got pregnant."
Article continues below advertisement
In March 2023, the world learned that Ariana and Tom's nine-year-long relationship had come to an end.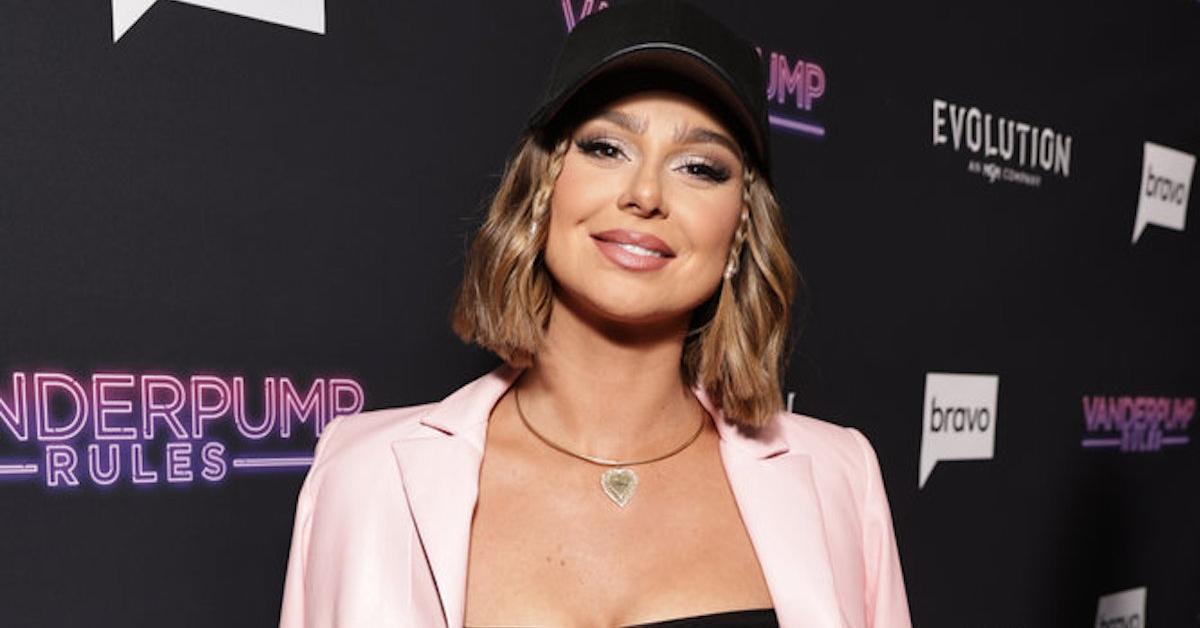 Article continues below advertisement
The revelation came to light during the week of Feb. 27, 2023, after Ariana reportedly saw an NFSW video message from Raquel that was sent to Tom's phone. Upon looking into Tom's messages, Ariana apparently realized that Tom has been having an affair with Raquel for quite some time.
Making matters worse, Ariana reportedly learned about the betrayal while out supporting Tom and his band, Tom Sandoval & the Most Extras, at a performance in Los Angeles, the outlet shares.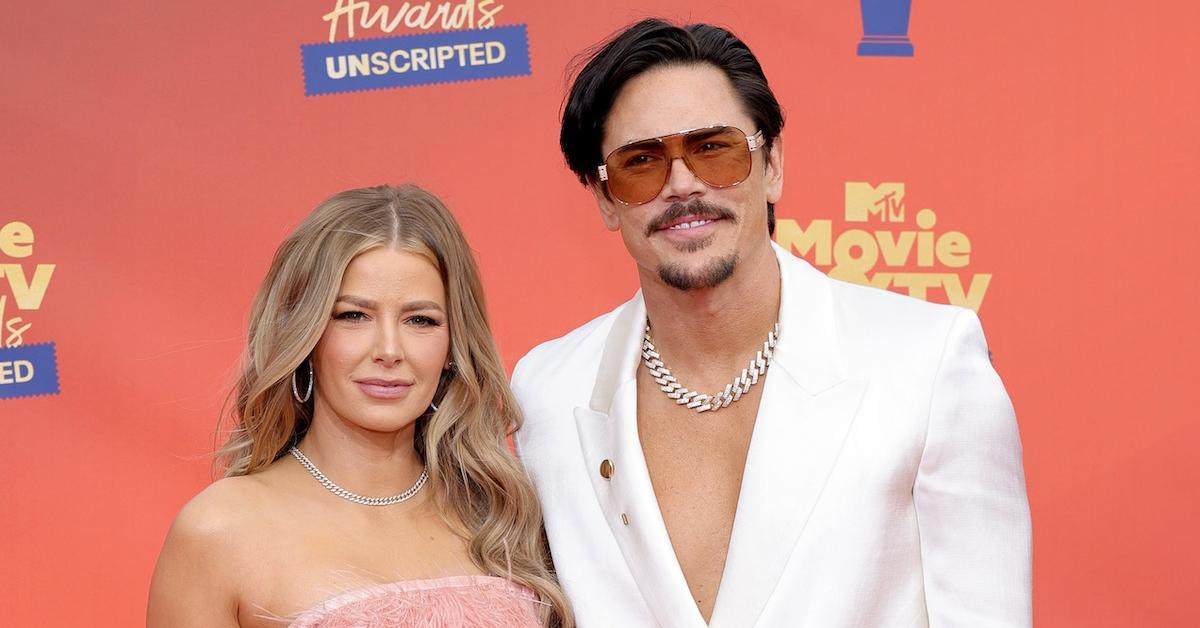 "This has been going on for upwards of six months — all the while, Tom was sleeping next to Ariana in bed," a source told People. "She was completely blindsided by this; devastated doesn't even scratch the surface of how she feels."
Judging by how Ariana learned about Tom's alleged philandering and who he supposedly cheated on her with, we doubt that the pair will reconcile.
Vanderpump Rules airs on Tuesdays at 9 p.m. EST on Bravo.