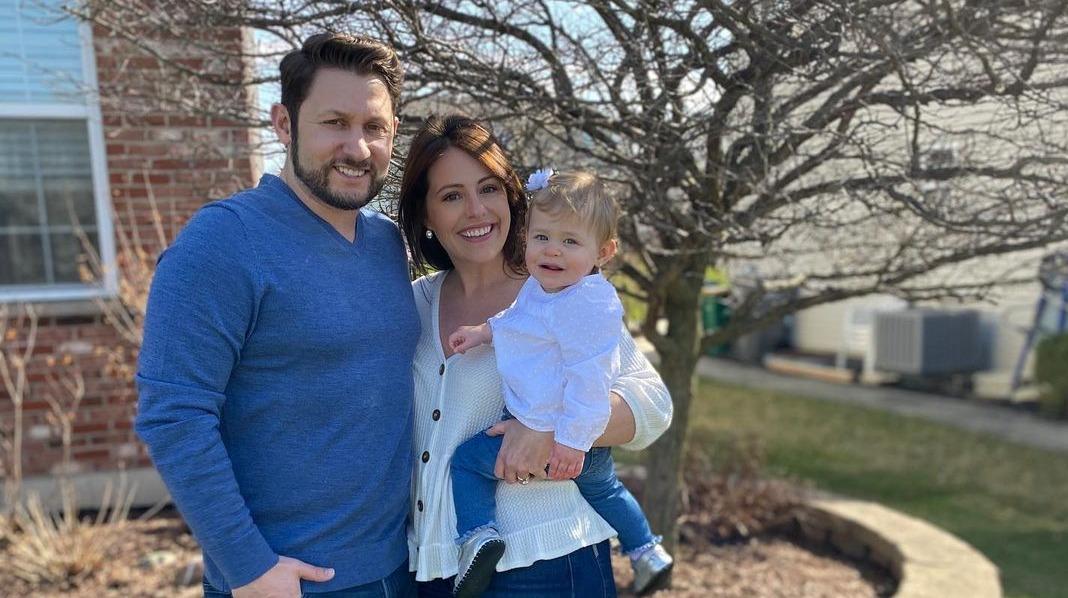 Ashley and Anthony Are Ready for Their Baby on 'MAFS: Couples' Cam' (EXCLUSIVE)
Recent seasons of Married at First Sight feature more couples than the series once did, but back when there were only three new marriages to put all of your hopes and dreams into, Ashley Petta and Anthony D'Amico proved that the experiment really does work. They met and got married in Season 5 and since then, they have remained together and even started a family.
Article continues below advertisement
Now, in an exclusive clip from Married at First Sight: Couples' Cam ahead of the Feb. 11, 2021, episode, Ashley and Anthony are sharing the journey of their second child's development with viewers. While they might not be the only MAFS couple to come out of the show strong and thriving out in the real world, they are the only couple from their season who are still together.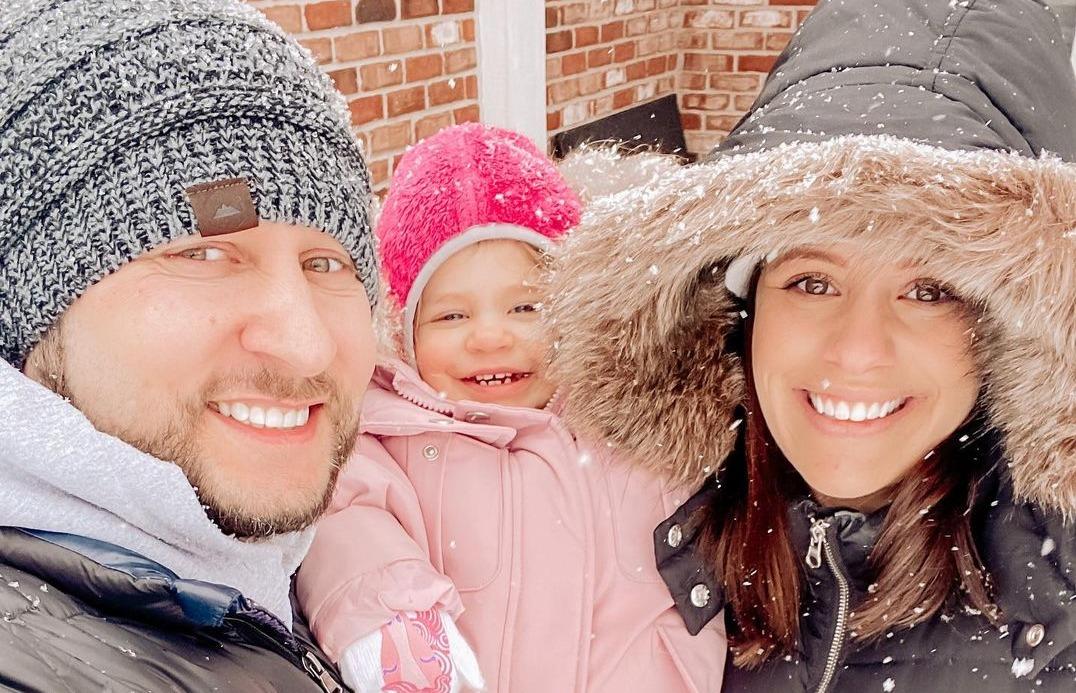 Article continues below advertisement
Anthony wasn't able to be with Ashley on any of her ultrasound appointments on 'MAFS: Couples' Cam.'
In the clip, Anthony is recording the two of them as Ashley drives without telling him where they are going. She plays coy and pretends not to want to tell him what the destination is, even though she agrees that she's hungry when he asks if she's surprising him with a lunch date. At this point, she's well into her pregnancy, so it would have made total sense if the couple was going out to eat.
Instead, Ashley reveals that since Anthony wasn't able to go to any of her ultrasound appointments for her second pregnancy, due to COVID-19 safety restrictions in place, she found somewhere else he would be permitted to accompany her. It's an adorable little surprise that Anthony never sees coming. But he probably would have also loved the surprise golf outing he incorrectly guessed she was taking him on.
Article continues below advertisement
In the exclusive 'Couples' Cam' clip, Anthony reacts to being able to "meet" their baby for the first time.
Anthony jokes in the clip that he would have dressed a little nicer had he known he was going to see their baby on an ultrasound for the first time.
"This is gonna be awesome," he says. "I don't even know what to say right now, it's like I'm in shock. I'm excited to see the babies." Then he corrects himself. "One, one baby, right? I mean, I haven't been [to] any of the ultrasounds, I don't know. There could be two in there. You could be messing with me."
Article continues below advertisement
Ashley assures Anthony that there is, in fact, just one baby in her womb. Like so many other pregnant women during the pandemic, doing something as simple as visiting the doctor for a routine appointment has been a different experience than it was before COVID-19.
To slow the spread, many doctors' offices are insisting that women attend appointments alone without their partner, and that was the case for Ashley until she found an ultrasound office where Anthony could be with her for the experience.
Article continues below advertisement
Anthony and Ashley already had one child prior to appearing in the Lifetime series.
Before Ashley gave birth to their second baby on Feb. 3, 2021, the couple had already had a little girl. And Ashley told E! News they were excited for their daughter to meet her new baby sister. Ashley was also candid on social media throughout her pregnancy about how difficult it was, even in the beginning, and how she had more ultrasounds than women have with most routine pregnancies.
"I've been experiencing a lot of spotting and bleeding over the last 10 days," Ashley shared on Instagram in June 2020 when she was a little more than 13 weeks along. "Several ultrasounds all check out and baby looks good."
Thanks to finding an ultrasound boutique or doctor who would allow Anthony to be present, Ashley was able to lean on him for the duration of her second pregnancy.
Watch Married at First Sight: Couples' Cam on Thursdays at 8 p.m. ET on Lifetime.