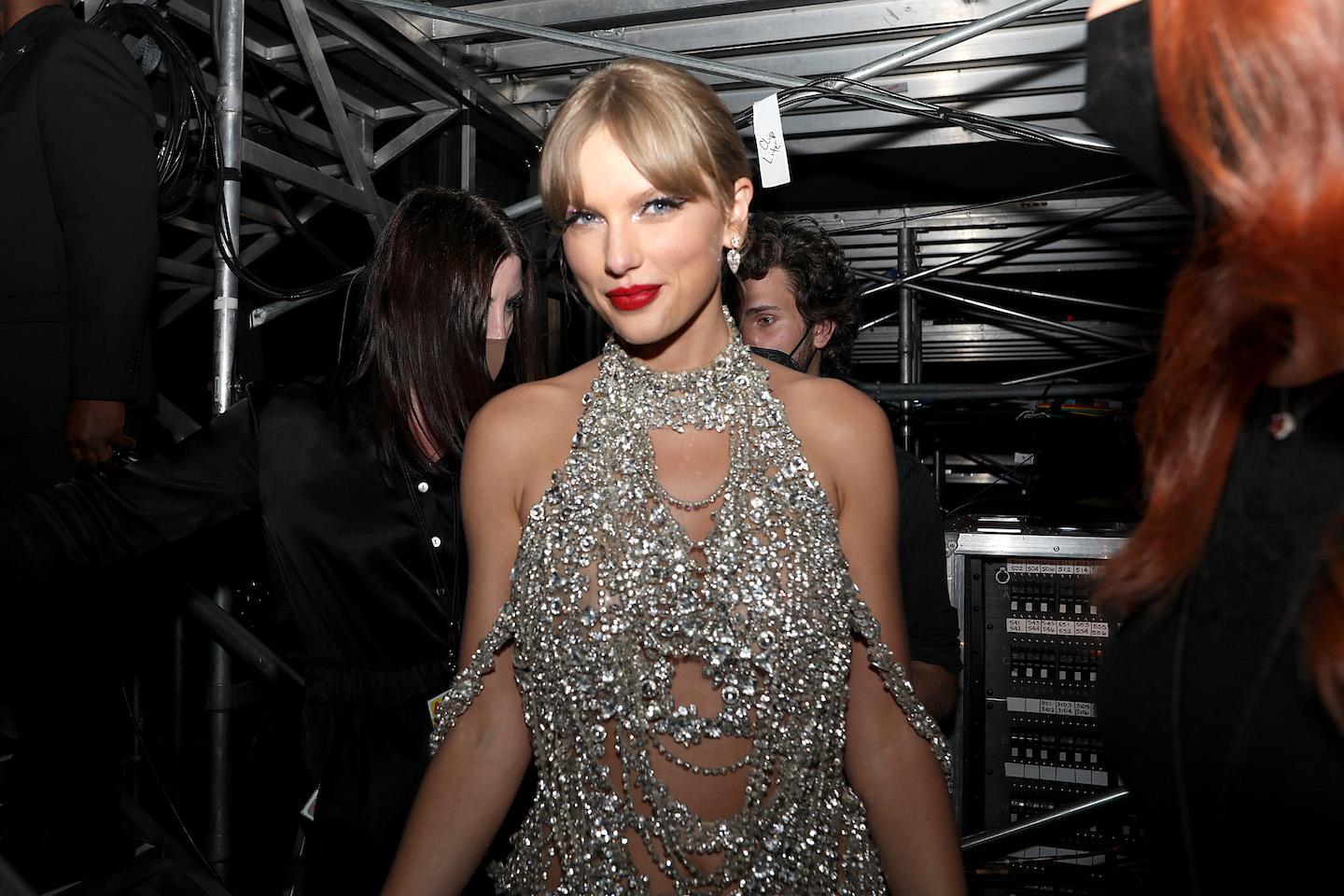 Here's Why Swifties "Can't Stand" This Woman Who Looks Like Taylor Swift
I think we can agree that Taylor Swift is one of the most famous people on the planet, right? And because of that, one Utah woman, who resembles the Grammy winning songstress, is now a niche internet star.
Article continues below advertisement
You may know Ashley from a recent viral TikTok in which a Swiftie fawned over her, thinking she was the real Taylor. But then Ashley's friends had to intervene and claim that she wasn't actually Taylor Swift. "No, it's just Ashley," one said.
But as of late, Swifties on TikTok seem to have a major problem with Ashley. Keep reading to learn why Swifties "can't stand" her.
Article continues below advertisement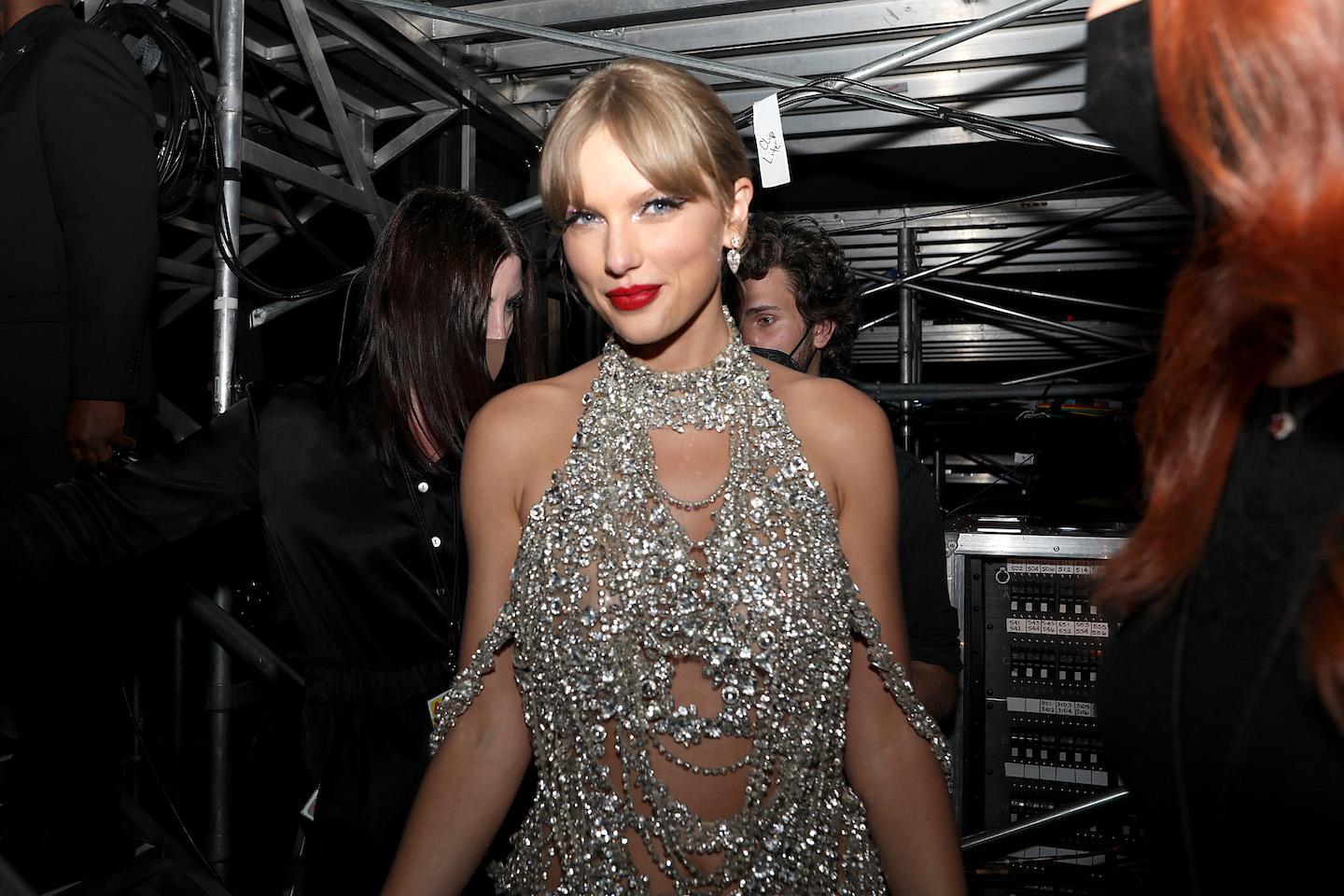 Fans claim that Ashley Leechin is going way too far as a Taylor Swift lookalike.
Ashley Leechin boasts over 780,000 followers on TikTok. Her account is verified and most of her content relates to Taylor.
Swifties, however, are taking less and less of an interest in her. But it isn't because they're jealous of her or want to be her. It's because of how she acts.
In a TikTok where creator @taylorhamm93 claimed celebrity impersonators freaked her out, user @itsjustashley13 stitched her grievances with Ashley in particular.
Article continues below advertisement
"What really gets on my nerves is the whole going out in full Taylor Swift hair and makeup and then being annoyed that people are looking at her or mistaking her for Taylor," said @itsjustashley13.
Article continues below advertisement
She referred to a recent TikTok that Ashley posted in which she expressed how hard it was to constantly be mistaken for the songstress.
"How do you not lose yourself when everyone is constantly comparing you to a celebrity," she wrote in the video. But as @itsjustashley13 insinuated, it was hard to find sympathy for Ashley as she seems to be working extra hard to do everything she can to completely mimic the "Lavender Haze" singer.
Article continues below advertisement

Users in the comments agreed. "Its the way she changes her aesthetic when Taylor does... it's scary," wrote one person.
Article continues below advertisement

Others just shared their dislike for her. These Swifties are united in their dislike for Ashley and their loyalty to Taylor.
Article continues below advertisement

And some pointed out that Ashley isn't just trying to get clout, but she's also trying to make a profit off her resemblance to Taylor with a "it's just Ashley" merch line.
Article continues below advertisement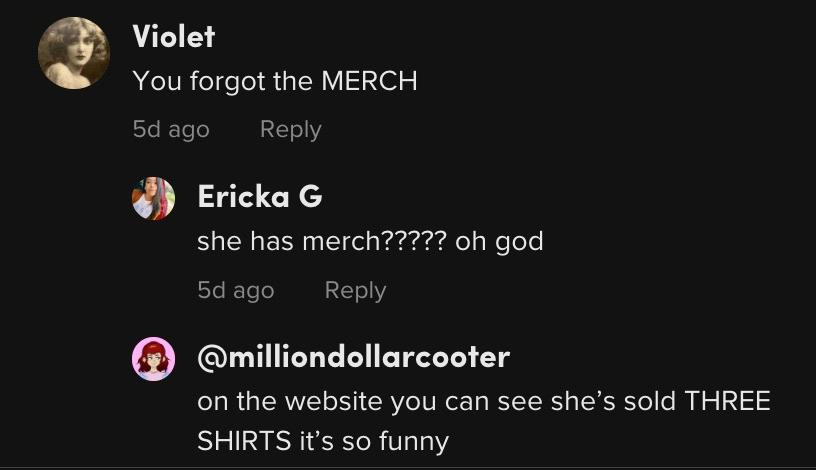 Bottom line: Swifties think Ashley needs to be stopped. Perhaps Ashley should take a look at the lyrics to "Anti-Hero," specifically the line "I'm the problem, it's me."