Ashley Marti Dishes on Her Complicated 'Below Deck Sailing Yacht' Love Square (EXCLUSIVE)
Ashley Marti, who is on Season 3 of 'Below Deck Sailing Yacht,' spoke with 'Distractify' about her complicated situation with Gary King, Daisy Kelliher, and Tom Pearson.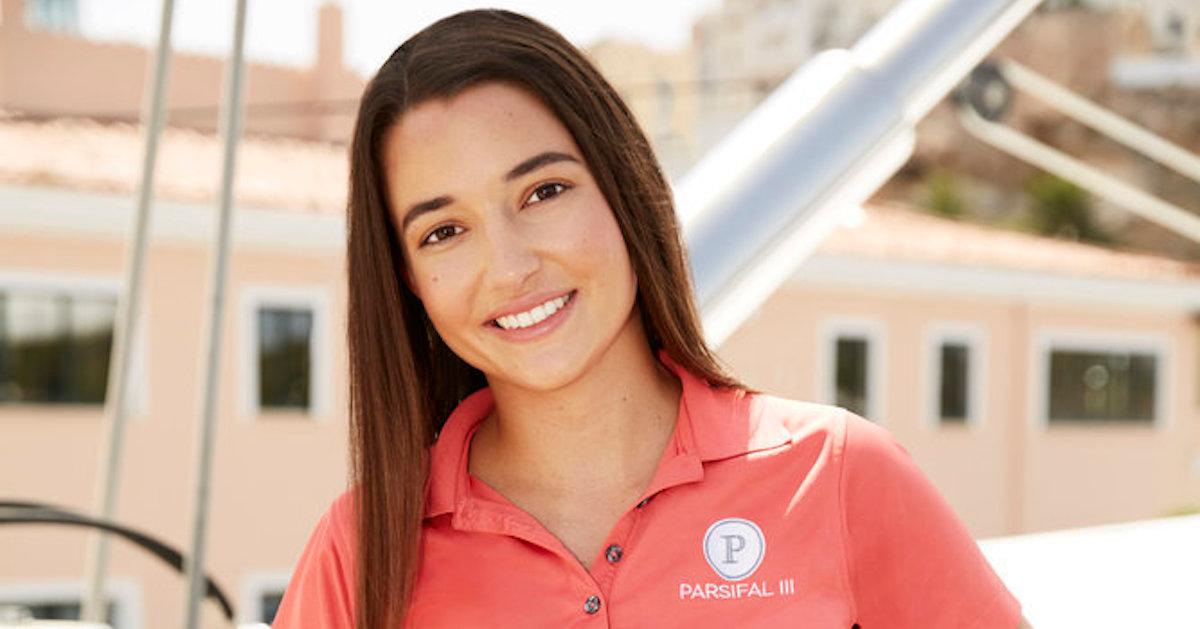 Fans of the various programs in the Below Deck franchise have seen many hookups lead to boatmances (and, very rarely to off-boat relationships) over the years, but the latest romantic dynamic on Below Deck Sailing Yacht Season 3 might be the most complicated one to date.
First Mate Gary King and Third Stew Ashley Marti shared a steamy kiss away from their co-stars' eyes before the first charter commenced on the Season 3 premiere.
Article continues below advertisement
While Ashley was interested in Gary, he was hesitant to pursue any sort of boat relationship due to his messy Season 2 love triangle with Alli Dore and Sydney Zaruba.
During the third crew night out, the Parsifal III crew looked to let off some steam following a difficult charter and a low tip from Erica Rose Sanders and Charles Sanders.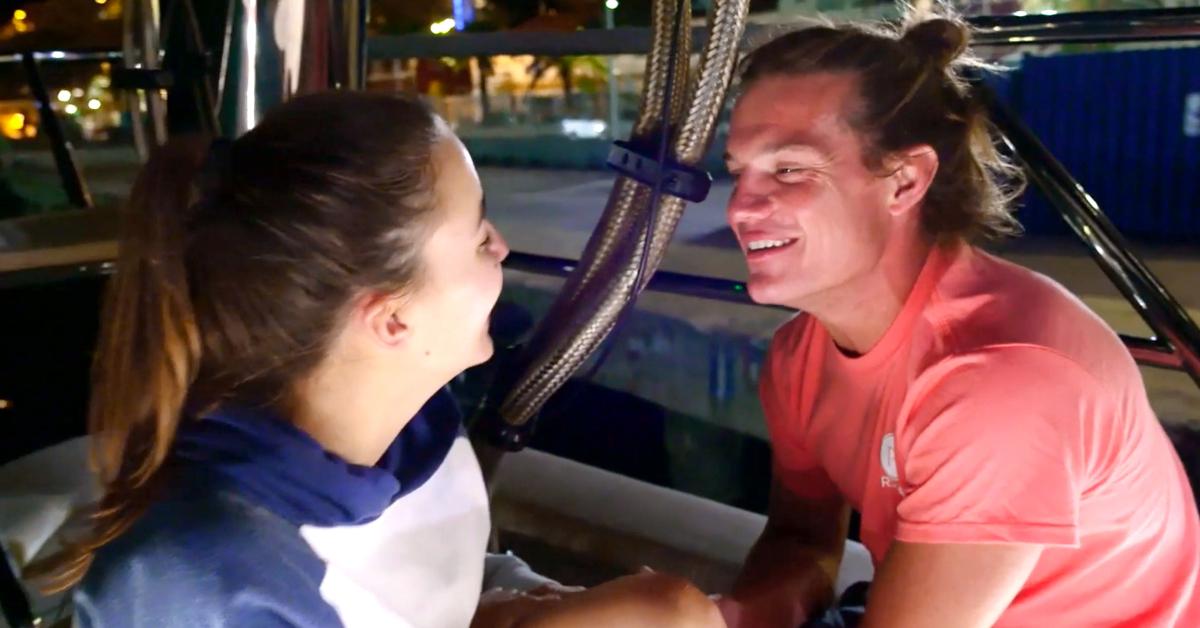 Article continues below advertisement
As the night was winding down on the boat, and after Gary and Ashley kissed again, the First Mate ended up smooching his longtime co-star and one-time frenemy, Daisy Kelliher, while the third stew had a moment with Deckhand Tom Pearson.
While the hookups themselves would have led to plenty of drama on their own, the situation became all the more interesting because the four crew members have complicated relationships with one another.
In addition to working together on the boat, Ashley previously had an argument with Tom over her lack of romantic interest in him, and Daisy and Gary didn't get along for much Season 2. Viewers, therefore, can't wait to find out how it all plays out.
Ahead of the March 21 episode, Ashley spoke exclusively with Distractify about the newly-formed love square, and she hinted at where things stand today.
Article continues below advertisement
Is Ashley Marti dating Tom Pearson or Gary King after filming 'Below Deck Sailing Yacht' Season 3?
When the sailing season started, Tom felt a romantic connection to Ashley. After Tom admittedly drank too much on the first crew night out, Ashley had "written him off," and the two later got into an argument about whether his young age meant that he was immature.
This made it all the more surprising when the two ended up kissing after the second charter — especially since Ashley had already made her feelings for Gary known.
Article continues below advertisement
During her discussion with Distractify, Ashley shared that she didn't want to "chase" Gary.
"I don't know why I was so gung ho with tunnel vision on Gary. He was definitely more of the vibe that I was going for," Ashley said. "We got to a point where I didn't want to be the one chasing anymore."
She did ultimately connect with Tom.
"From the beginning, I said that Tom was my type. I just didn't really like the age part of it. He really is a great kid, and he's hysterical. The more time that I did get to spend with him, we definitely like our relationship was good. We had that argument the first night when we were both drunk, and we got over it," she added. "Our relationship definitely progressed very well."
Article continues below advertisement
Though Ashley bonded with Gary and Tom during her time on the Bravo series, it does not appear as if she is dating either one of them today.
Plus, Gary and Daisy have also already confirmed that they are not an official romantic item. Did their own kiss change the vibe among the crew members on the boat?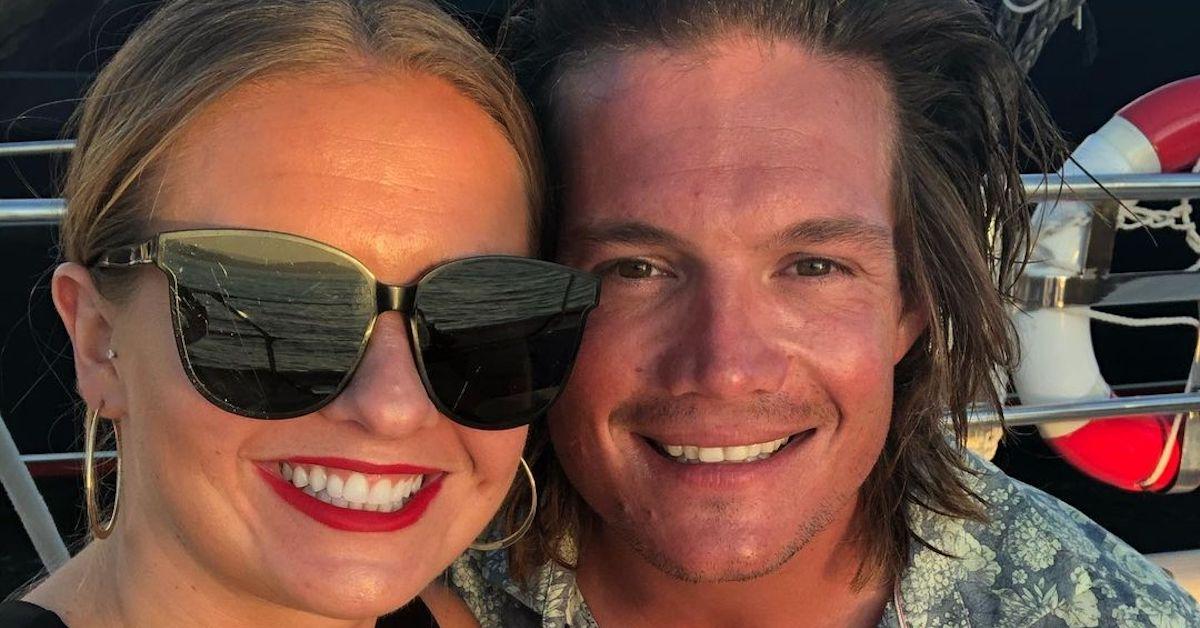 Article continues below advertisement
The stew shared whether the hookups affected her working relationship with boss Daisy Kelliher.
After the March 14 episode concluded with Daisy and Gary's lip lock, viewers may have wondered if the kiss would affect the dynamic on deck — especially between the two interior team members.
Ashley didn't actually know that Gary and Daisy kissed on the boat until after the Season 3 trailer came out in January 2022, which was months after filming wrapped.
Once she learned that the two department heads had shared a kiss, she said she wasn't upset. After all, she said, she was rooting for them to get together during filming.
"I respect [Daisy] so much and I love her," Ashley shared. "I definitely, at some point, was egging it on for them to actually hook up. They had their drama the season before, and I just thought it would be funny if they actually hooked up."
As a result, things remained status quo on the interior team.
Article continues below advertisement
"It didn't impact anything obviously, because I didn't even know it happened," she continued. "I was just business as usual."
New episodes of Below Deck Sailing Yacht Season 3 air on Mondays at 8 p.m. EST on Bravo. They debut on Peacock the week after.