Ashton Kutcher Met Reese Witherspoon's Dad While Preparing for Their New Rom-Com
What is Ashton Kutcher and Reese Witherspoon's friendship like? Were they friends before filming 'Your Place or Mine' for Netflix?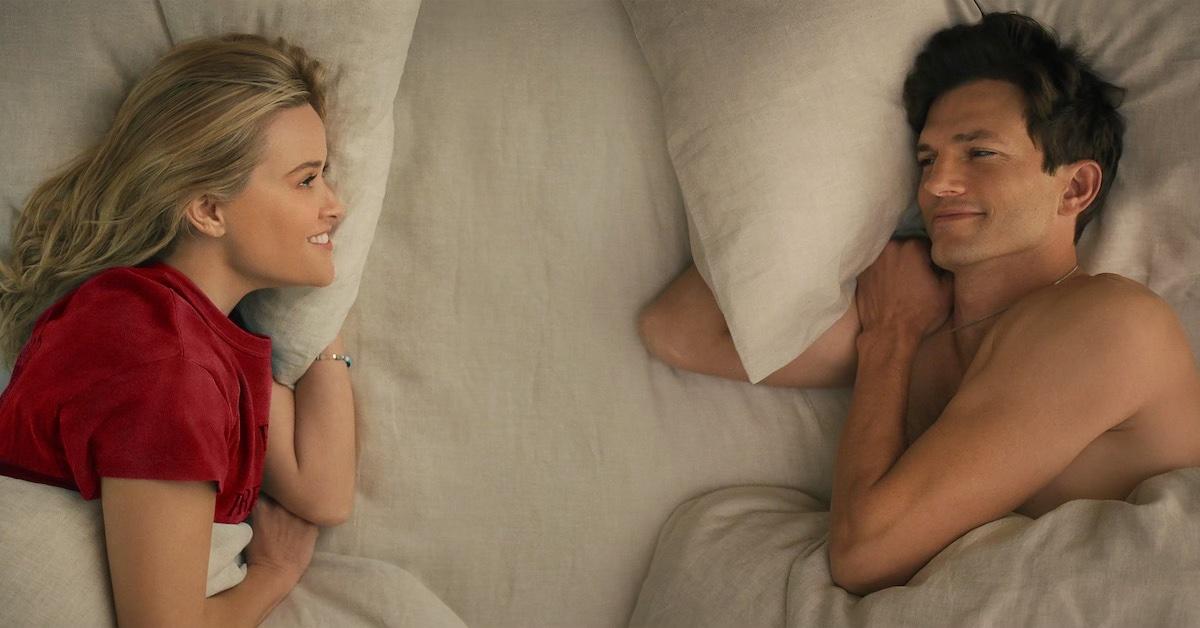 2023 feels like the year of Netflix romantic comedies. To prepare for Valentine's Day, Netflix is releasing several projects in the romantic genre, and one of the most anticipated is Your Place or Mine, which stars Ashton Kutcher opposite Reese Witherspoon. While they're both rom-com royalty, they may seem like an unlikely pairing.
Article continues below advertisement
Reese and Ashton play Debbie and Peter, two lifelong best friends who swap apartments for a week to get a change of scenery. Debbie stays in Peter's New York apartment for a career opportunity, while Peter takes care of Debbie's son, Jack. Debbie and Peter have been friends for 20 years, but are Reese and Ashton friends in real life?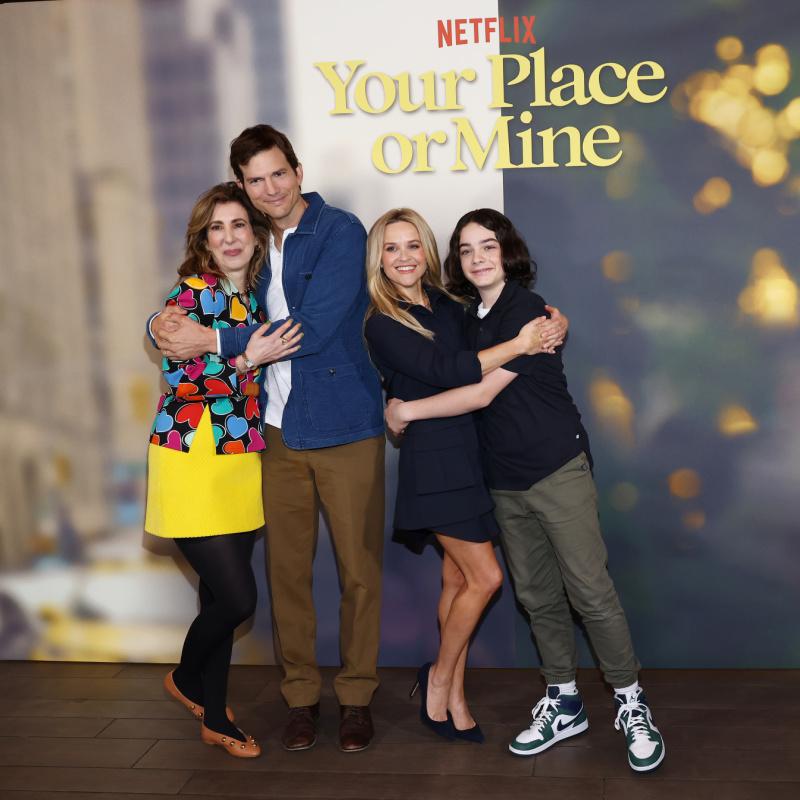 Article continues below advertisement
Ashton Kutcher and Reese Witherspoon built up a friendship before filming 'Your Place or Mine.'
In Your Place or Mine, Ashton and Reese play best friends, but in reality, many of us have never seen them together. While Ashton starred in rom-coms such as No Strings Attached and Valentine's Day, Reese is more well-known for Sweet Home Alabama and Just Like Heaven. But they never starred alongside one another.
In fact, they only met once in person before filming the new Netflix flick, throughout which they're barely even on-screen together. "We didn't know each other," Reese explained at the film's global press conference. "We had fully met one time at a party, and it was weird." Ashton chimed in, "I was cooler, and she thought that I was kind of quirky."
Article continues below advertisement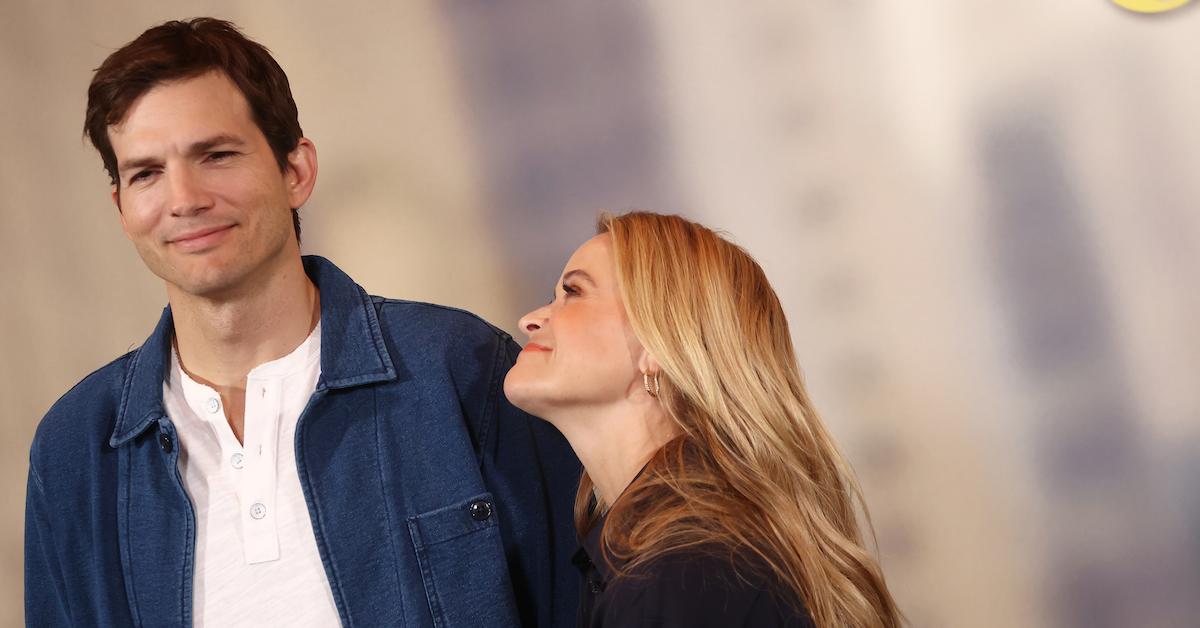 "I said 'quirky,' but I really thought 'weird,'" Reese joked. It's clear that there are no problems with the friendship chemistry between Reese and Ashton now that they've already filmed together. "I'm kidding, you are quirky," Reese concluded the comedic bit. Beyond not really knowing each other, the fact they're not on screen together makes it even harder for them to build chemistry, but as professional actors, Reese and Ashton were prepared.
Article continues below advertisement
"About a month before [we started filming], I was like, 'I don't know this guy and we're supposed to be best friends for 20 years,'" Reese explained. "So we started sending each other videos every day." Ashton continued, "Every day we would send back-and-forth videos of 'How's your day going? What's going on? What's happening with you? What are you afraid of? If you had pancakes, would it be syrup or like–'"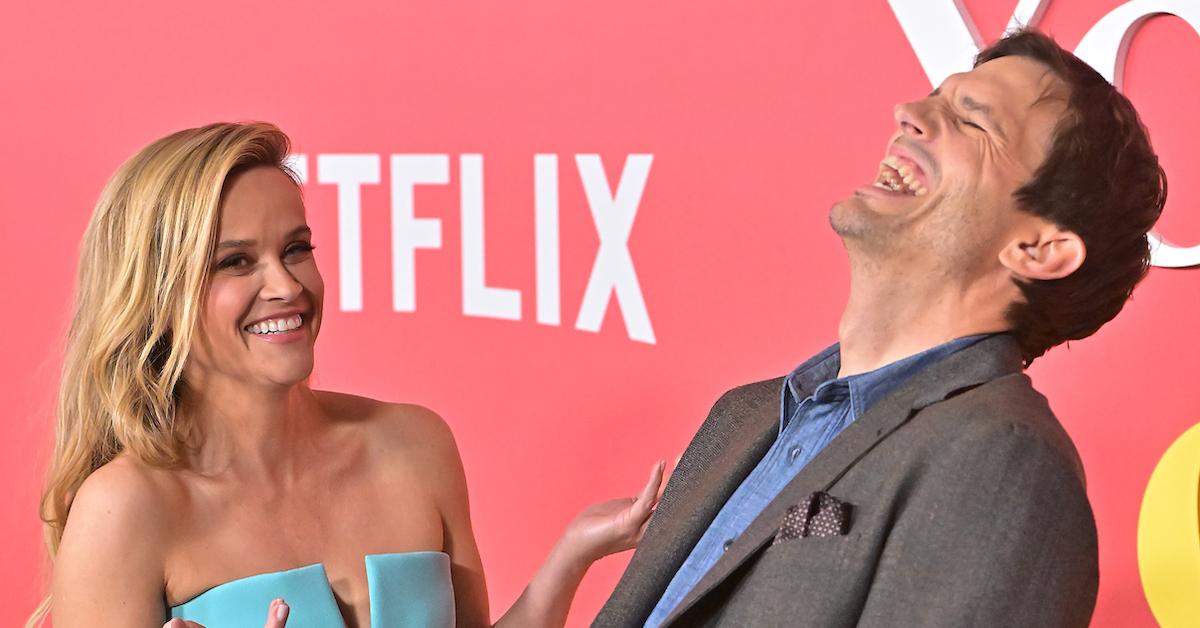 Article continues below advertisement
Reese interjected, "Who's your best friend? And why are they your best friend?"
In fact, they really started getting to know each other on a much deeper level through these little videos. "And it was good," Reese smiled. "It was really actually kind of fun. And then our kids would get in the videos, and our dogs … You met my dad on the video."
"I met your dad," Ashton remembered. "We hung out on your porch a lot. So by the time we started shooting [the movie], we were used to communicating this way, so it felt really natural to communicate that way." Reese even joked, "We should put a little compilation video together of all our videos. It would be funny!"
Article continues below advertisement
This sounds like a rom-com in and of itself! Picture it: Two actors star opposite each other, and as their characters fall in love across the country, so do they. Someone needs to write this! But in the meantime, Ashton and Reese's story of friendship will keep us going.
Your Place or Mine is available to stream on Netflix on Feb. 10, 2023.