'The Ultimatum: Queer Love' Star Aussie's Pronouns Differ From the Rest of the Cast
While most of 'The Ultimatum: Queer Love' cast members use she/her, they/them, or a mixture of both pronouns, that is not the case for Aussie Chau.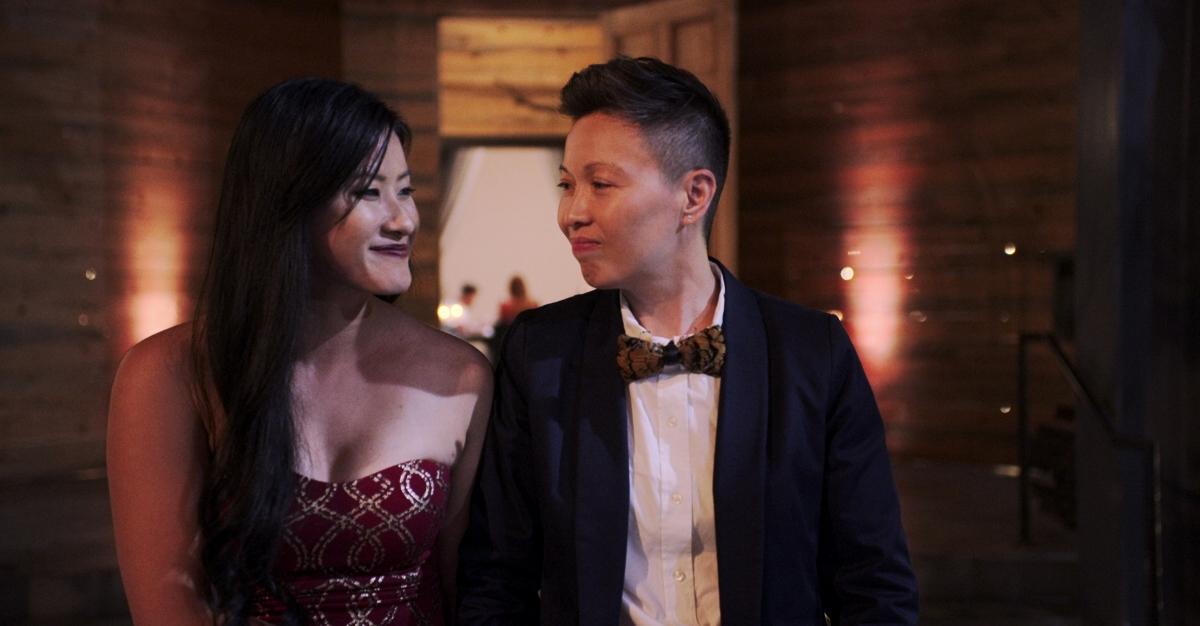 Article continues below advertisement
The ultimatum receiver's pronouns are unique to Aussie, and fans are curious about how the reality star chooses to self-identify. So, we did some digging. Here's everything you need to know about Aussie's pronouns, upbringing, views on gender, and more.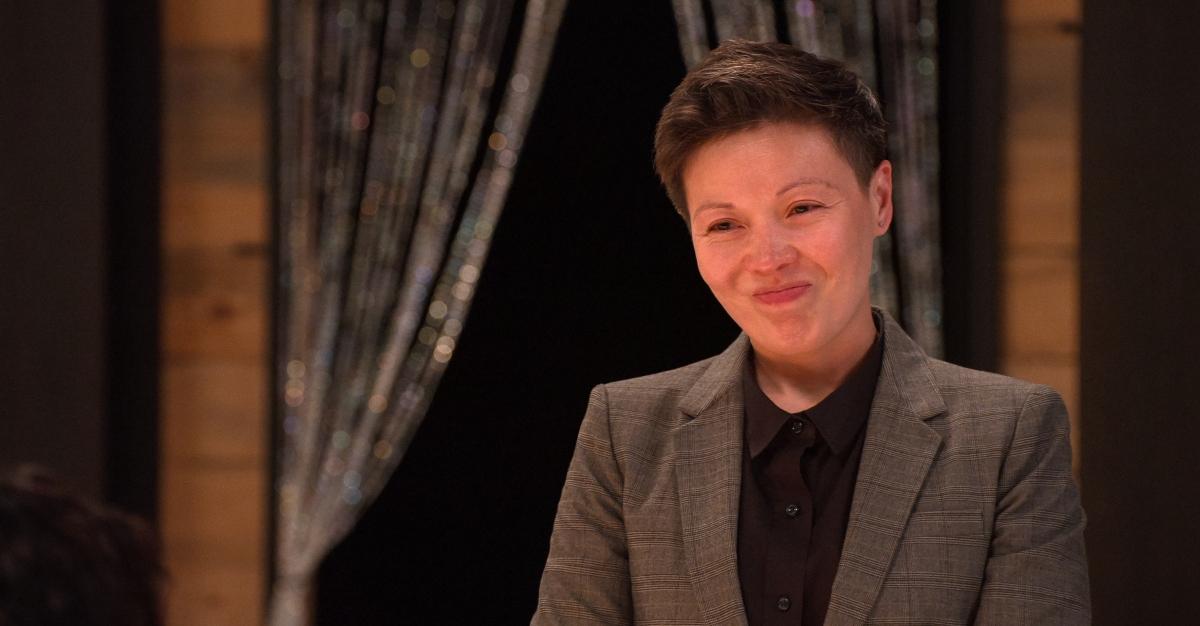 Article continues below advertisement
What are Aussie's pronouns on 'The Ultimatum: Queer Love'?
Aussie, who was given the ultimatum by girlfriend Sam, prefers to forgo all more commonly used pronouns and simply goes by Aussie. However, although Aussie chooses not to use pronouns, that doesn't mean The Ultimatum: Queer Love cast member doesn't feel the pressure of gender roles in queer relationships.
When Aussie and Sam rekindle their romance in Episode 7, Sam refers to her partner as a "househusband" when discussing tasks such as cooking and cleaning. As a result, Aussie gets candid about how the experiment changed Aussie's opinions on traditional gendered stereotypes.
Article continues below advertisement
"To feel masculine — which I do on the inside — I have to be the breadwinner," Aussie explains to Sam. "That's how I saw my mom and dad."
The Netflix star then opens up about playing house with a younger brother and saying, "I'm the husband. You're the wife. Make food for me. I'll be back. I'm going to go to work."
Article continues below advertisement
Aussie continues, "I was conditioned with that traditional view." However, after partnering with Mildred and consistently butting heads about household tasks, Aussie reveals that it's no longer black and white.
The reality TV newbie admits to believing modern relationships needn't be so traditionally gendered — especially in one like Aussie and Sam's.
Aussie opens up about family ties in 'The Ultimatum: Queer Love.'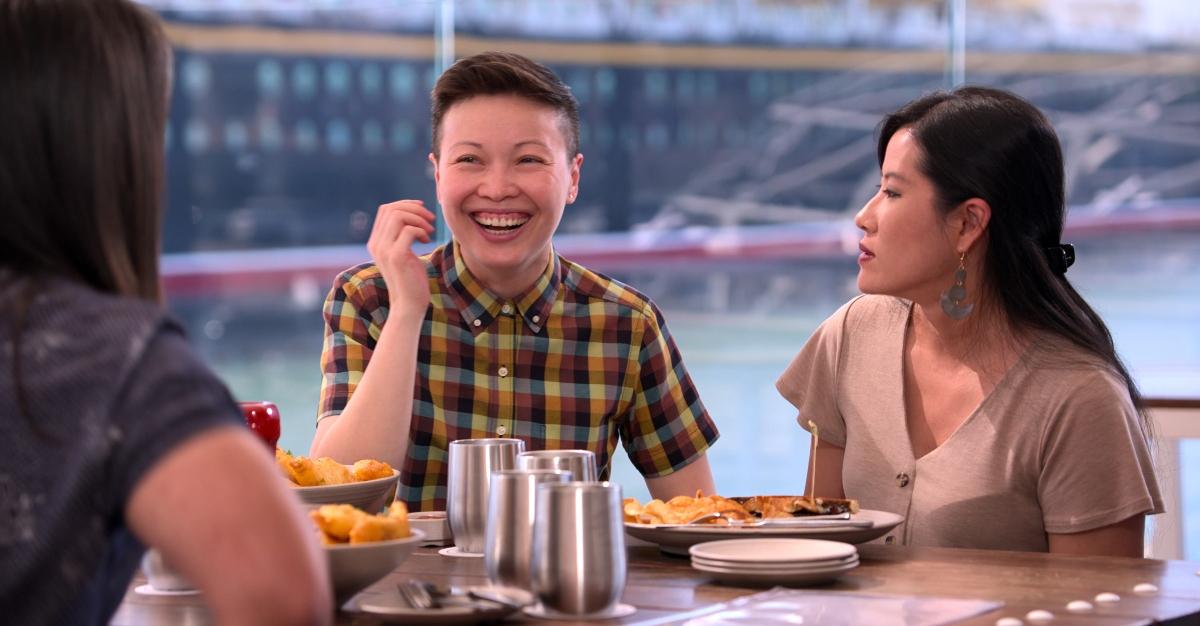 When Sam and Aussie prepare to meet Aussie's brother, Ron, in Episode 7 of The Ultimatum: Queer Love, Aussie offers insight into the familial relationship.
"He helped me out a lot," Aussie told Sam before his arrival. "He [was] the first person in my family to try and call me by my name that I go by now instead of my dead name."
Sam's partner continues to explain that even Aussie's closest friends back home in Australia still use Aussie's dead name.
Article continues below advertisement
When Ron arrives, the duo bonds over their upbringing and how their parents shaped them into the people they are today.
"They're first-generation immigrants," Aussie explains to Sam.
"Traditional Chinese. Catholic," Aussie's brother adds. Ron also reveals that his parents don't know about Aussie's sexual orientation.
Naturally, this raises concerns for Sam.
As someone with an incredibly open, accepting family, Sam admits that she is nervous about potentially marrying someone who is not out yet. However, Aussie assures her that if they do become engaged, Aussie will introduce Sam as a romantic partner and not force her to pretend.
The Ultimatum: Queer Love is now streaming on Netflix.