This Woman's Son Was Denied Cake and Ice Cream at a Birthday Party so She Took Her Gifts Back
A mother was told her son couldn't have any cake and ice cream at a birthday party so she took all of her gifts back. The internet approves.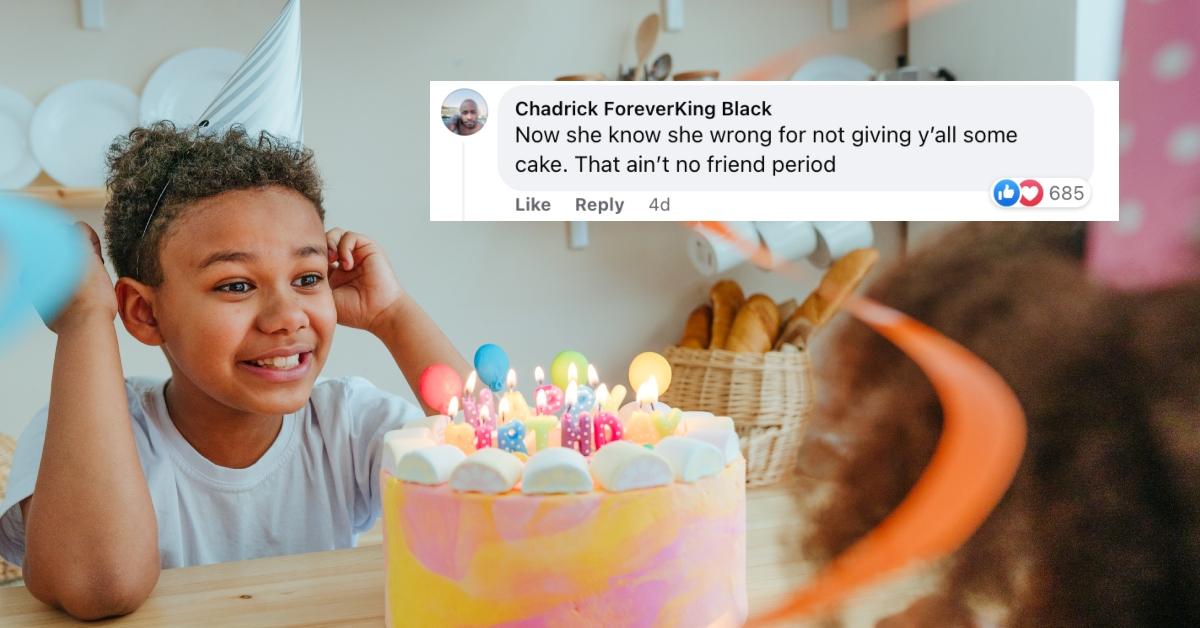 There's no greater guilty pleasure than indulging in some drama on social media that has nothing to do with you. From disputes over funeral arrangements to illicit affairs, the goings-ons on Facebook are akin to a telenovela.
If you, too, are in the business of minding other people's business, you'll probably want to read up on this very mad mom's now-viral post.
Article continues below advertisement
A woman named Karia James explained she and her son were invited to a birthday party only to be denied cake and ice cream. Read on for a breakdown of what happened!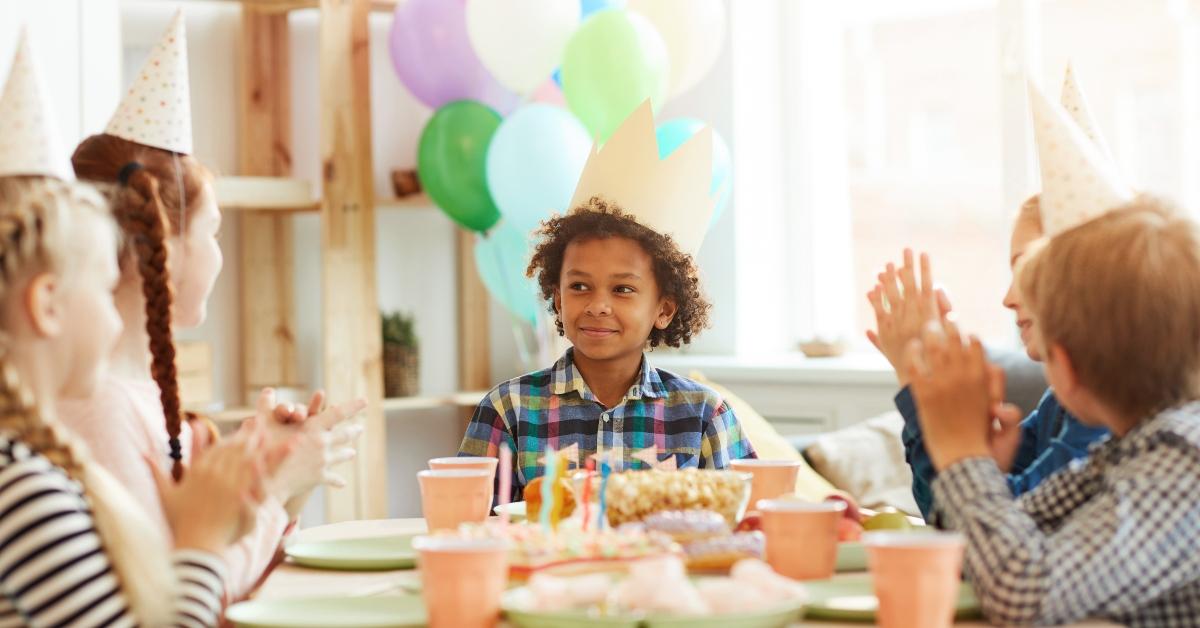 Article continues below advertisement
This woman's 2-year-old son was told he couldn't have ice cream and cake at a birthday party.
In a post on Facebook with more than 37,000 shares as of this writing, Karia claims that a former friend tried to play in both her and her 2-year-old son's faces at a birthday party. Accompanying her post were leaked text messages between her and her ex-homegirl.
"So tell me if I'm wrong," Karia started her post. "I took my baby to a party but the only food they had was chicken wings, hot dogs, and fries. There's nothing wrong with that but my baby doesn't eat that."
Karia and her son left the party to go to a McDonald's nearby. While they were gone, the rest of the partygoers sang the "Happy Birthday" song. When they returned, Karia's friend told her that she and her son wouldn't be allowed to have cake and ice cream because they weren't there.
Article continues below advertisement
"The mother (who I considered a friend) told me that me and my baby couldn't have cake and ice cream because we missed the singing and the cake was only for people who sang to and celebrated her son," she recalled. Here's how Karia responded.
Article continues below advertisement
The woman whose son was denied cake and ice cream at a birthday party clapped back.
Following their brief conversation, Karia grabbed her baby and the gifts she bought for the birthday boy and left the party. "There were only five bags on the table, but when I left, I took the four bags we brought so essentially the baby didn't have anything but one gift from the party," she added.

Article continues below advertisement
"Tell me if I'm wrong 'cause I felt like I coulda did her dirty and acted a fool at the d--- party but I did her a favor and just left without saying anything," she said, adding, "You got one time to play with my baby and it's f--- you."
In screenshots of the texts, we see Karia's former friend say: "Kae you [bogus] AF. Why would you take my baby gifts back over some cake [and] ice cream? Like, be [for real.] That was all da gifts on da table."
After receiving the message, Karia doubled down. Later, she edited her Facebook post to include more context.
Article continues below advertisement
So, who was wrong in this birthday party debacle?
Not everyone agreed with her behavior — but Karia came back later to set the record straight for the people in the back.
According to her, the party was from 11:00 a.m. to 4 p.m. and she had only arrived about 20 minutes late. Plus, Karia claimed to have asked about the menu before she even arrived. "We got there at 11:20," her post reads.
"I asked about a menu the day before. She lied and said she didn't know the menu but the caterer said the order was put in two weeks before," she continued.
Article continues below advertisement
Karia clarified that although her beef was with his mom, the birthday boy was also on one. "Her 4-year-old son told my baby, 'My mama said you can't have no cake so you can't have none.' It was a wrap for his lil' a-- too. [I don't care]."
Judging from the comment section, the general consensus is that Karia was in the right. What do you think?