What Happened to These 'The Bachelorette' Leads?
Let's take a look back at some of the best leads of 'The Bachelorette' to see where they are now. Spoiler alert: they're all living their best life.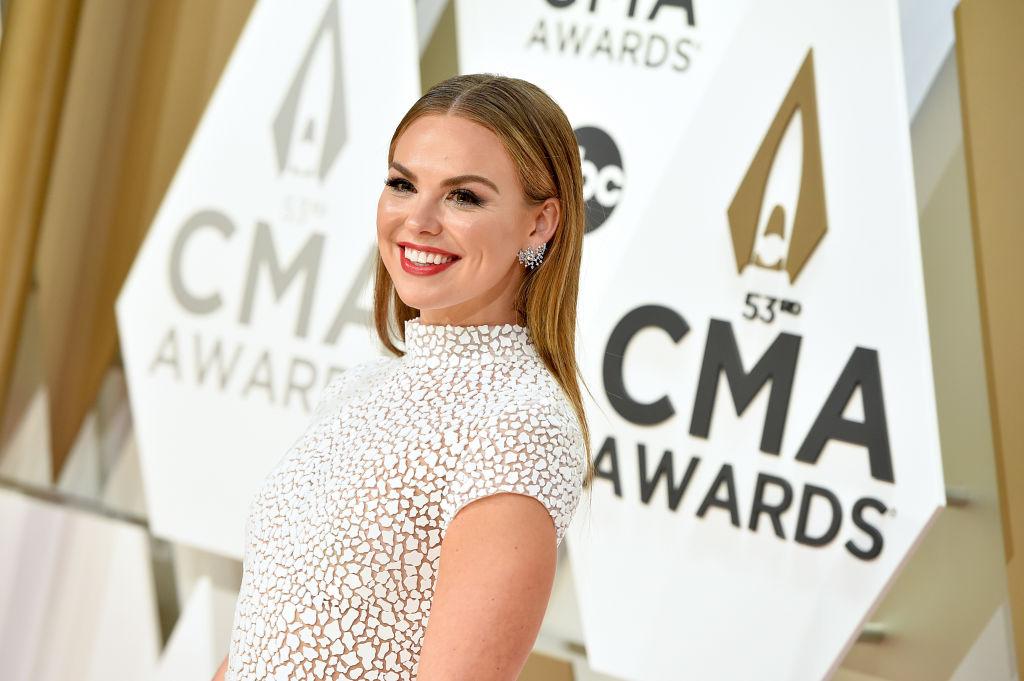 Since 2002, America has watched countless singles cry, kiss, and dance in front of a large crowd while some D-list country singer sings a ballad about "crazy love" on ABC's famous dating shows, The Bachelor, The Bachelorette, and multiple spinoffs. Sometimes that final rose holds up for years and these couples get married and truly find happiness, and sometimes, these The Bachelor and The Bachelorette couples don't even make it to the reunion episode.
Article continues below advertisement
Over the years, we've seen fairytale endings and complete train wrecks. With the new announcement of Bach alum, Clare Crawley, taking the coveted spot as the new bachelorette, we thought we'd take a look back at some of the most memorable leads of The Bachelorette to see where they are now.
Trista Sutter - Season 1
The OG of The Bachelorette, Trista Sutter, first came on to our televisions back in 2003. Trista's relationship with final rose receiver, Ryan has been one to stand the test of time. The two married and have two children, Max and Blakesly.
Article continues below advertisement
Jillian Harris - Season 5
Jillian didn't end up lasting with her then beau and winner of the season, Ed Swiderski. It was actually rumored that Ed cheated on Harris while they were together. After those two called it quits, Jillian moved on to her now-partner Justin Pasutto. They have two children together, Leo and Annie. She currently stars on HGTV's Love it Or List it Vancouver.
Article continues below advertisement
Ali Fedowsky - Season 6
Ali actually lasted longer than most expected with then-fiancé, Roberto Martinez. She ended up marrying a radio host/tv host named Kevin Manno. The two have two children, Molly and Riley. Ali makes the occasional guest appearance on Hallmark channel show, Home & Family as well as runs a lifestyle blog.
Article continues below advertisement
Emily Maynard - Season 8
Everyone wondered what the heck Emily was thinking when she chose Jef Holm at the end of her season instead of the infamous Arie Luyendyk Jr. Jef proposed to Emily, but their engagement was short-lived. Today, she lives in North Carolina with husband Tyler Johnson and her children Ricki, Jennings, Gibson and Gatlin.
Article continues below advertisement
Andi Dorfman - Season 10
Andi was best known for telling the worst bachelor of all time, Juan Pablo, to kick rocks. This tell-off got her the spot of the bachelorette for Season 10. When she gave out her final rose, Josh Murray proposed and the two dated off-screen. Their breakup was not pretty, and Andi wrote an entire book about it called, It's Not Okay. She's currently single.
Article continues below advertisement
Kaitlin Bristowe - Season 11
Kaitlin ended up with then-fiancé, Shawn Booth, at the end of her season and the two dated for years. She then moved onto other Bachelor Nation alum, Jason Tartick. The couple currently lives together in Nashville with their two dogs. Kaitlyn runs a successful podcast, Off the Vine, as well as a scrunchie line, Dew Edit.
Article continues below advertisement
Hannah Brown - Season 15
Alabama Hannah, one of the most beloved bachelorettes, allowed America to watch her heartbreak when her final pick, Jed Wyatt revealed that he had a girlfriend the entire time they were filming. Hannah went on to join the Season 28 cast of Dancing with the Stars and take home the mirror ball trophy. She is currently single and living in LA.