'Bachelor in Paradise' Star Demi Burnett Is Looking for Love After Slater Davis Breakup
Who is Demi Burnett dating? She was engaged to Kristian Haggerty on 'Bachelor in Paradise' and moved on to Slater but is now back in the dating game.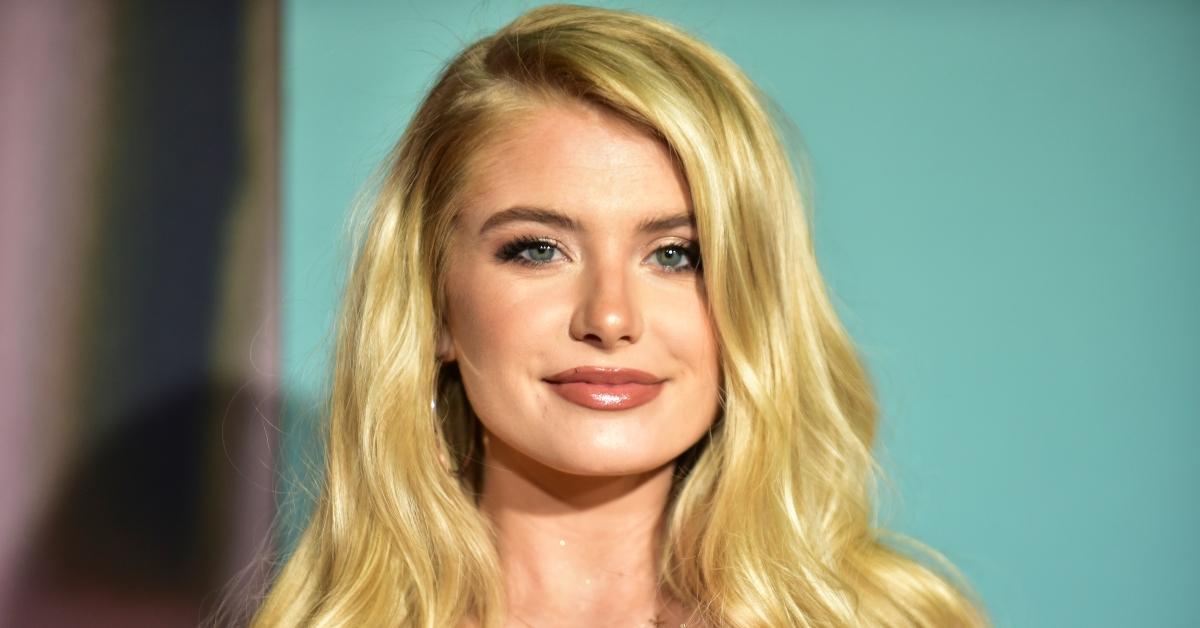 When viewers first met Demi Burnett on Colton Underwood's season of The Bachelor, she was considered to be the villain of the season. She had a brash attitude and she frequently called out the other women, so it was no surprise when she was asked to be on Season 6 of Bachelor in Paradise.
Demi showed off a different side to her on Paradise. She was easily one of the most well-liked people on the beach, and her initial relationship with Derek Peth was without drama.
Article continues below advertisement
Eventually, Demi broke it off with Derek so the woman she had been dating at home could join the show. Demi came out as bisexual, and her relationship with said girlfriend, Kristian Haggerty, was the first same-sex one to be featured on any show in the Bachelor franchise.
Article continues below advertisement
Demi Burnett's relationship with Slater Davis was fiery but short-lived.
Slater Davis is a singer and vlogger from Los Angeles. Supposedly, Demi's Bachelor/Bachelor in Paradise co-star and real-life best friend Katie Morton set Demi up with Slater only a month before people started quarantining for the coronavirus, and they ultimately decided to stay together. However, during her Big Demi Energy podcast, she said that was the wrong move, according to People.
Article continues below advertisement
"Being with somebody who you just met like, a month ago, and then spending every single day together, both of us going stir-crazy and not being ourselves, not doing our normal routines, it really gets to people," she said. "I love him, I'm crazy about him, he's wonderful, and it's just been really hard," she said. "It's toxic on every level, whenever you get to that point where you're questioning everything each other's doing. It's a trust thing."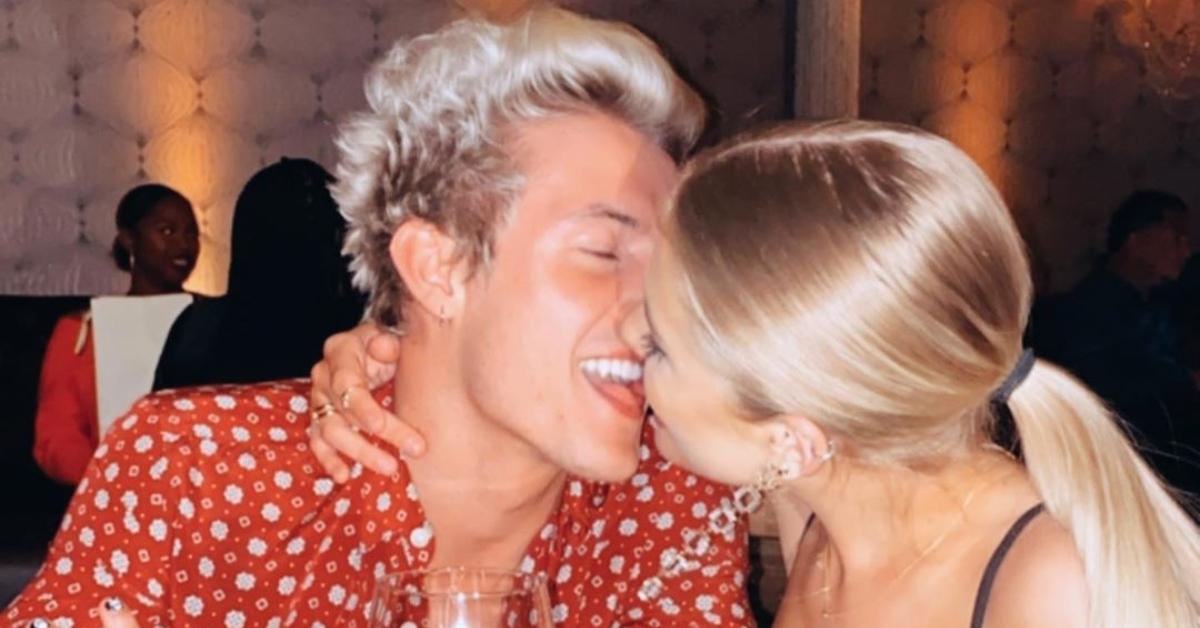 Article continues below advertisement
After 'Bachelor in Paradise,' there were several dating rumors surrounding Demi Burnett.
Shortly after announcing that she had ended her engagement to Kristian Haggerty, Demi was rumored to be dating several Bachelor nation alums. First, some suspected that she and Nick Viall were an item after the two posted a photo together on Halloween. Then, after Derek Peth referred to the reality star as "flawless" in an Instagram comment, people began wondering if they had potentially rekindled their relationship post-Paradise.
But she ultimately posted her first public picture with Slater on Feb. 13, 2020 of the two doing face masks together. She referred to him as her "friend" in the caption, but that wasn't the whole truth.
Confirmation of their romance undeniably arrived on Feb. 22, 2020, when Demi posted a photo of the two locking lips over a few glasses of red wine. She referred to her beau as "the present I never knew I needed."
Article continues below advertisement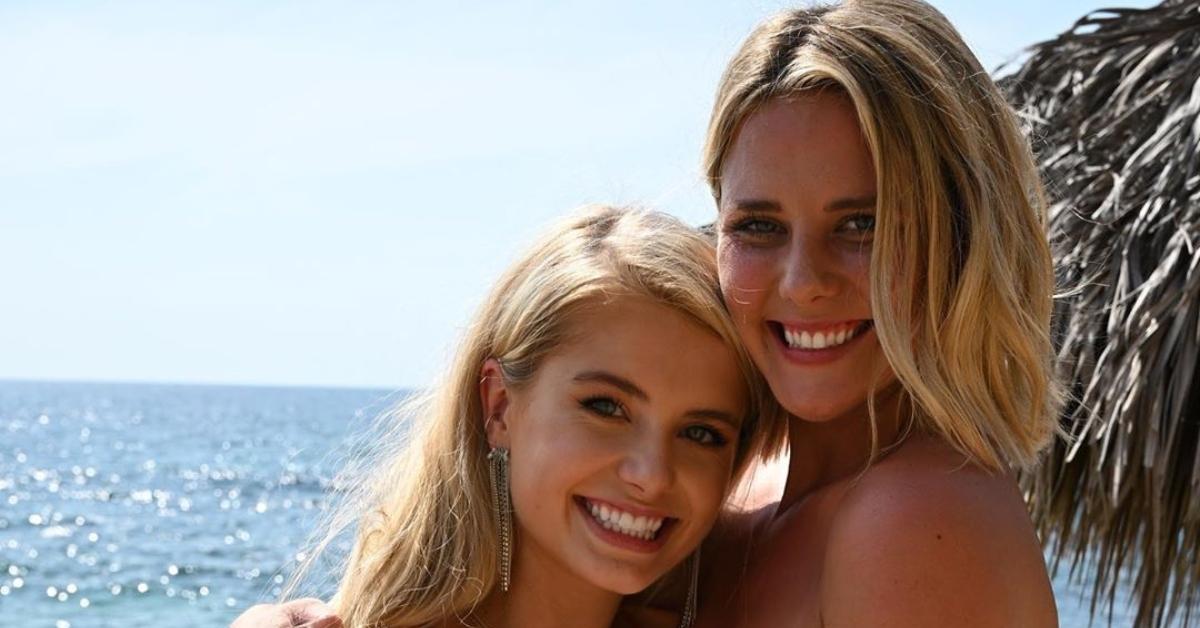 Demi Burnett's ex Kristian Haggerty has also moved on.
Thankfully, it seems like neither Demi nor Kristian is harping on their former engagement, as Kristian has also begun dating someone else. She is now dating her childhood best friend, Taylor Blake. The two first became close when they were 13, and they made their romance public in mid February of 2020.
Article continues below advertisement
Although Demi says she isn't yet ready to call this a "breakup," it sounds like she and Slater have officially ended things... for now. We'll keep you posted.