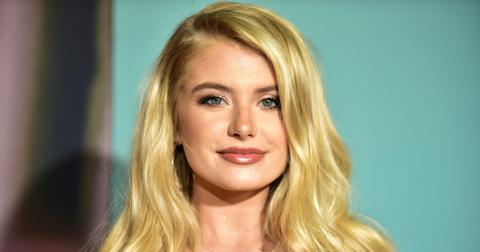 'Bachelor in Paradise' Star Demi Burnett Posted Steamy Pics With New Beau
By Shannon Raphael
When viewers first met Demi Burnett on Colton Underwood's season of The Bachelor, she was considered to be the villain of the season. She had a brash attitude and she frequently called out the other women, so it was no surprise when she was asked to be on Season 6 of Bachelor in Paradise.
Demi showed off a different side to her on Paradise. She was easily one of the most well-liked people on the beach, and her initial relationship with Derek Peth was without drama.
Eventually, Demi broke it off with Derek so the woman she had been dating at home could join the show. Demi came out as bisexual, and her relationship with said girlfriend, Kristian Haggerty, was the first same-sex one to be featured on any Bachelor franchise.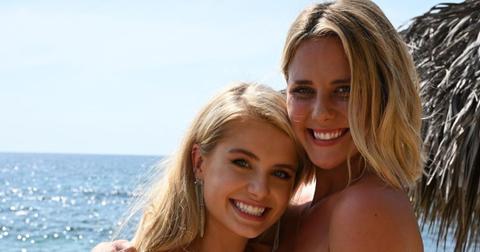 But, just a few months after getting engaged on the Paradise finale, the two ended their relationship in October of 2019. Kristian has since gone on to publicly begin dating someone else, and Demi is now doing the same.
Who is Demi Burnett dating? The reality star has been flaunting new boyfriend Slater Davis on social media.
Who is Demi Burnett dating?
Shortly after announcing that she had ended her engagement to Kristian Haggerty, Demi was rumored to be dating several Bachelor nation alums. First, some suspected that she and Nick Viall were an item after the two posted a photo together on Halloween. Then, after Derek Peth referred to the reality star as "flawless" in an Instagram comment, people began wondering if they had potentially rekindled their relationship post-Paradise.
But, the rumors proved to be just rumors, and Demi is now in a very PDA-filled relationship with Slater Davis. She posted a (sponsored) picture with him on Feb. 13 of the two doing face masks together, but she referred to him as her "friend" in the caption.
The confirmation of their romance undeniably arrived on Feb. 22, when Demi posted a photo of the two locking lips over a few glasses of red wine. She referred to her beau as "the present I never knew I needed."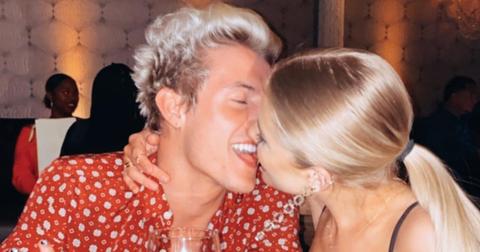 As if that wasn't enough to solidify their romance, the next day, Demi posted a slideshow of her straddling Slater while sitting poolside at a hotel. She's since posted a slew of Instagram stories that have included her and Slater in bed together. Slater also has a public Instagram account, and he has been flaunting his relationship with Demi on there as well.
Who is Slater Davis?
Demi's new man is a singer and a vlogger who is based in L.A. It's also a rumor that her Bachelor/Bachelor in Paradise co-star and real life best friend Katie Morton set Demi up with Slater. If Katie did set her up with Slater, it wouldn't be the first time that Demi connected with a significant other because of a Bachelor alum. She first met her ex-fiancé because Kristian was living with Catherine Agro at the time (Catherine was also on Colton's season).
Demi's ex Kristian Haggerty has also moved on.
Thankfully, it seems like neither Demi nor Kristian is harping on their former engagement, as Kristian has also begun dating someone else. She is now dating her childhood best friend, Taylor Blake. The two first became close when they were 13, and they made their romance public in mid February of 2020.
Demi and Kristian weren't the only engaged couple from Season 6 of Bachelor in Paradise to end their relationship. Katie Morton and Chris Bukowski also broke up in December of 2019.
The only engaged couple who is still together from the sixth season is Hannah Godwin and Dylan Barbour.
Bachelor in Paradise will return in the summer of 2020. Until then, The Bachelor airs on Mondays at 8 p.m. on ABC.