The Internet (and Some Members of Bachelor Nation) Want Derek Peth to Be the Next 'Bachelor'
Is Derek Peth a fit for the next 'Bachelor'? The 'BIP' star is getting a lot of praise for how he handled his breakup with Demi Burnett. Details!
If the role of The Bachelor was decided right after The Bachelorette finished airing, there's a good chance that we'd be seeing Pilot Pete, Mike Johnson, or Tyler Cameron (obviously, this was a time before the Gigi Hadid saga) as the lead. But since Bachelor in Paradise is so popular, it's become the barometer for how the next Bachelor is picked.
Article continues below advertisement
Nick Viall went from being a villain on two seasons of The Bachelorette to snagging the coveted role because he was a sounding board for a lot of contestants on his season of Paradise.
Colton Underwood also hit the beaches of Mexico on Paradise before officially being asked to take the lead role over fan favorites Jason Tartick and Blake Horstmann (ah, how times were so, so different). It makes sense that the Bachelor is picked from Paradise, since fans get to see a different, less serious side of contestants.
Article continues below advertisement
On this season of Paradise, Derek Peth has been through seemingly every emotion, and he's taken every roadblock in stride. Fans are now calling for Derek to be the next Bachelor on social media, and some members of Bachelor Nation are digging Derek too. Is Derek Peth a fit for the next Bachelor?
Derek Peth became a viable option for the next Bachelor because of the way he handled a public breakup.
We first met Derek Peth on JoJo Fletcher's season of The Bachelorette, and people were immediately struck by his resemblance to actor John Krasinski. He was eliminated in the sixth week alongside Wells Adams, who now serves as the Paradise bartender.
Derek then went on the fourth season of Bachelor in Paradise, where he instantly struck up a connection with Taylor Nolan.
Article continues below advertisement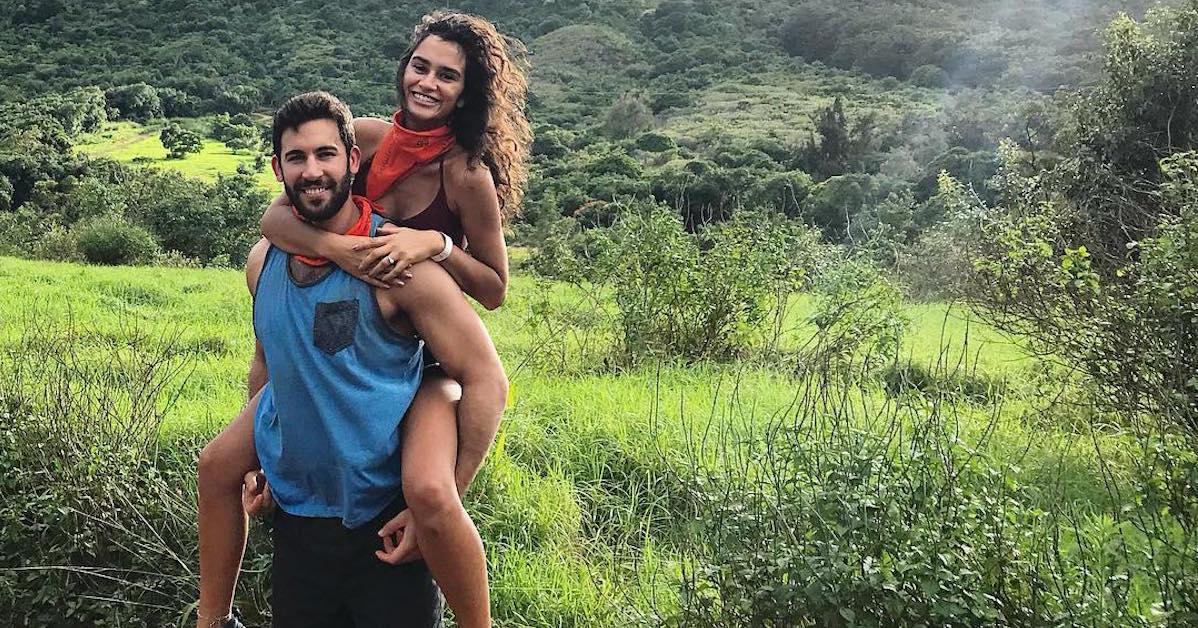 The pair was together the entire time and they got engaged during the finale. They broke up several months later when it was clear that they didn't want to take any steps to live in the same city. Taylor went on to start dating someone else, while Derek's dating life has been on the quieter side.
Derek spoke out about taking the opportunity to go on Paradise again, and how he was worried about how it would affect his job, but that the thought of finding lasting love on the show outweighed any concerns.
Article continues below advertisement
Derek and Demi made a connection on the first day of Paradise that was surprising for fans. Demi opened up about her bisexuality to Derek during the second episode, and he was supportive of her juggling feelings for him and a woman she dated at home, Kristian Haggerty.
He encouraged Demi to process her feelings on her own time, and when she came to the conclusion that she wanted to date Kristian exclusively, he still supported her.
Article continues below advertisement
His reaction and ability to accept Demi's bisexuality have a lot of fans speaking out on social media for Derek to take the role of the next Bachelor. Derek still has a day job in finance and he also hosts a podcast, The Betchelor.
It seems like he'd be looking for a woman for the right reasons, not just to promote a personal brand. The fact that Instagram isn't his full-time job is also refreshing for the franchise.
Bartender Wells Adams thinks that Derek would be a good fit for the role.
Though Wells might be biased because he and Derek were on JoJo's season together (and they've had a documented friendship since the show), he also has a unique perspective on Paradise as the show's bartender.
Derek opened up about his feelings while sitting at the bar several times, so Wells has seen Derek go through the throes of his emotions throughout Paradise.
Article continues below advertisement
Wells even created a compilation video on Instagram that highlighted why Derek is a great choice for the next Bachelor. Wells' fiancée, actress Sarah Hyland, poked fun at the whole thing, writing "DEREK FOR BACHELOR" followed by "only person I wouldn't be jealous of by you making a montage video."
Article continues below advertisement
Wells isn't the only Bachelor Nation member to cast his support for Derek. Evan Bass, who was on Season 2 of Paradise (and who met his wife on the show), tweeted, "The only justice for Derek that will make me happy is #DerekforBachelor."
Kristina Schulman, who is also currently on the show, tweeted about her thoughts on a Derek-Bachelor season.
Article continues below advertisement
Mike Johnson, another popular choice for the role, is on Paradise too — so it seems like the next Bachelor could also be on the beach.
It is also interesting to note that the first person to hug Derek after his breakup with Demi was Mike. Derek even tweeted about how much he appreciated Mike for doing that. Is there a way they can both take on the role?
Bachelor in Paradise airs on Mondays and Tuesdays at 8 p.m. on ABC.