'Bachelorette' Fans Are Campaigning for Mike Johnson to Become the First Black Bachelor
'Bachelorette' fans are rooting for Mike Johnson to become the next Bachelor — but Demi Lovato wants him to win Hannah's heart.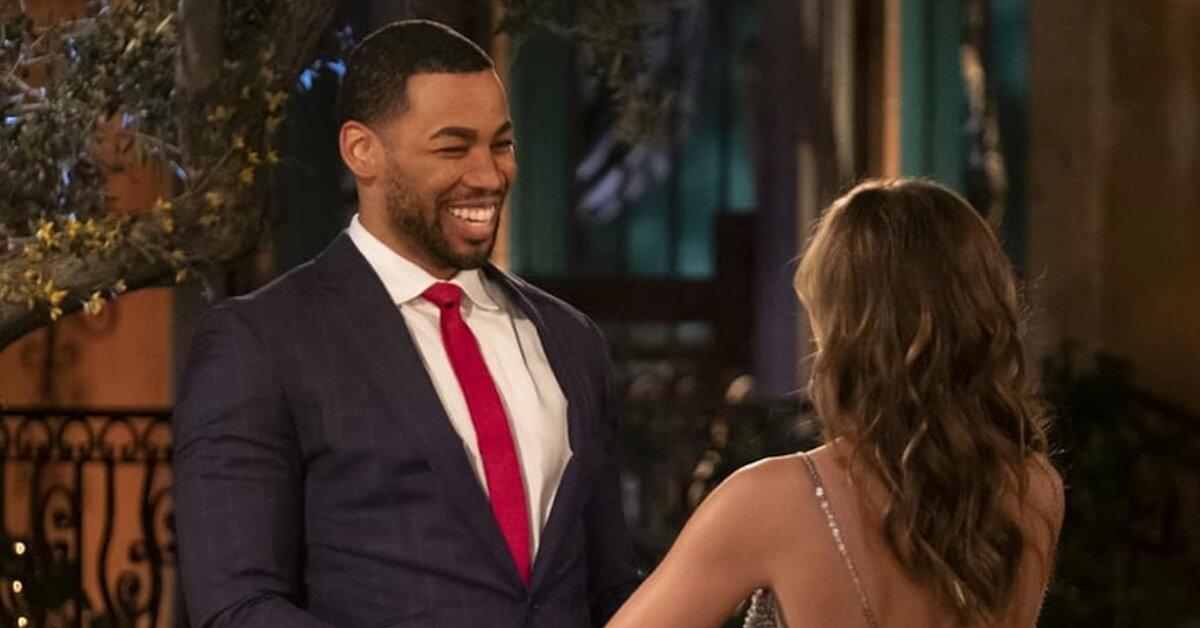 There are still quite a few guys left on Hannah Brown's season of The Bachelorette, but fans already have predictions about which contestant will be named the next Bachelor.
At the top of that list is Mike Johnson, the smooth-talking portfolio manager who earned a group date rose in Episode 3. Scroll down to learn more about the 31-year-old and why he deserves to have 30 women fight over him.
Article continues below advertisement
Mike recently opened up about his ex's miscarriage. 
The San Antonio resident told Hannah about the traumatic experience after participating in a simulated childbirth exercise during a group date. "[It was] something that really broke my heart," he shared in a confessional.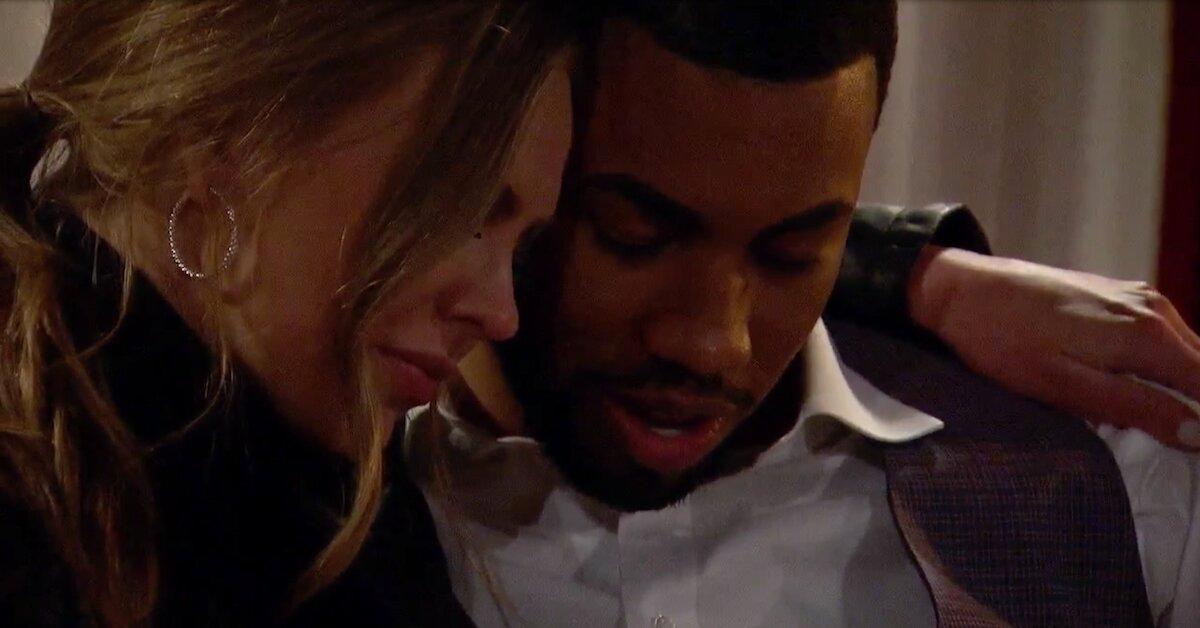 Article continues below advertisement
"This is an insight to who I am," Mike prefaced his conversation with Hannah before revealing that his ex had gotten pregnant. "I had the engagement set. I was just really ready to start a family. But, we lost our child."
The Air Force vet went on to explain that the miscarriage took place in the second trimester. "It was my fault because I wasn't there for her at the time," he said. "It's just one thing that I could be a better man at."
Mike's vulnerability earned him the group date rose. "Bold can be shown in many different ways and you showed another way to be bold tonight," Hannah gushed before presenting him with a boutonnière.
Demi Lovato admitted that she has a crush on him.
While watching the May 20 episode, the singer shared her thoughts on Hannah and a few of the pageant queen's remaining suitors. After warning the blonde beauty not to trust Luke Parker, she set her sights on Mike.
Article continues below advertisement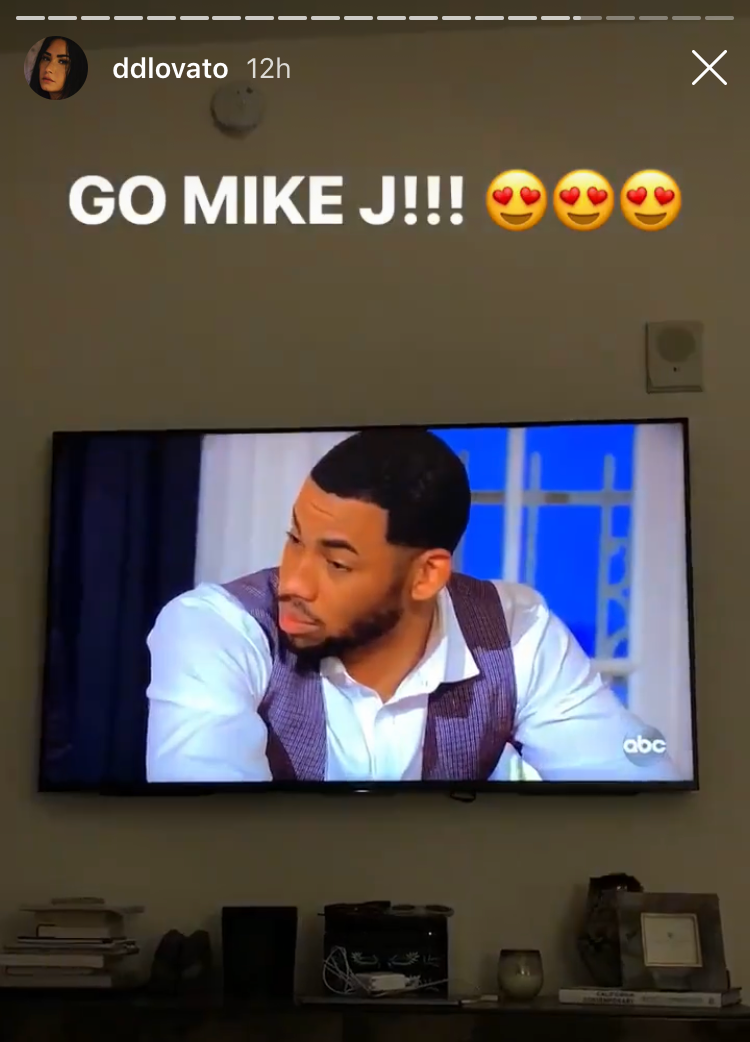 "He's my pick… Jussssayin,'" Demi captioned a screenshot of the Krav Maga enthusiast. She doubled down on her support during the most recent episode. "Yes, boo boo!" the 26-year-old wrote after he secured the group date rose. She also added "GO MIKE J!!!" with three heart-eye emojis.
We officially ship "Mimi" … or would it be "Deke"?
Article continues below advertisement
Viewers want to see Mike become the first black Bachelor.
Though Hannah could be engaged to Mike at this very moment, some fans have started a campaign to get the Texan named as the next Bachelor. If their crusade works, Mike would become the franchise's first black male lead (Rachel Lindsay starred as the first black Bachelorette in 2017).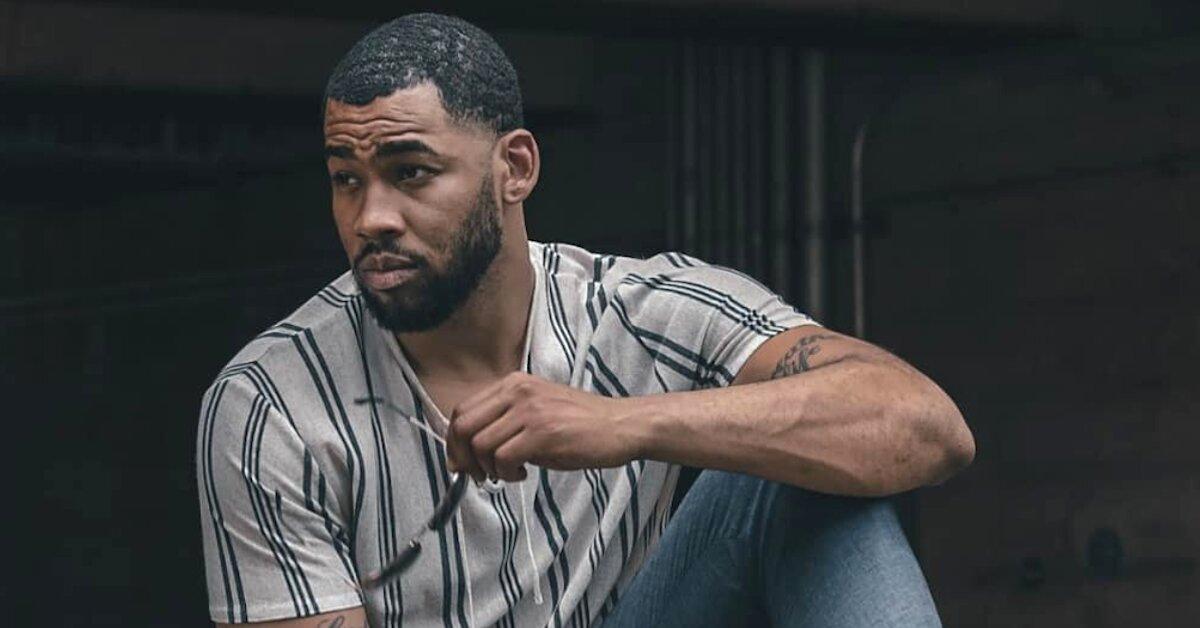 Article continues below advertisement
"Mike is literally so sweet if he doesn't win this he better be the Bachelor," one Twitter user commented, while another added, "Is it wrong for me to be rooting for Mike but also hoping he loses so he can be the Bachelor."
But not everyone's on board with this plan. One viewer wrote, "I think Mike should go home and I definitely do not think he should be the Bachelor I think he is the one who is trying to stay for more TV time."
If Mike doesn't clinch The Bachelor crown, we at least hope to see him on Bachelor in Paradise!
Watch new episodes of The Bachelorette every Monday at 8 p.m. ET on ABC.