Bailey Brown Went From Her Limo Straight to Zach's Mouth on 'The Bachelor' and We Love It
Season 27 of 'The Bachelor' kicked off Jan. 23 and we've already picked out some faves. Let's get to know Bailey Brown.
Warning: The article contains spoilers for Season 27 of The Bachelor.
The first episode of The Bachelor is always the most cringe-worthy nonsense ever dropped on a network television reality show. As we meet the contestants, each one tries to leave an impression on the Bachelor that can often just leave a bad taste in his mouth. And who knows, sometimes that bad taste is literal.
Article continues below advertisement
Season 27 is no different as the contestants vie for the attention of new Bachelor Zach Shallcross. From stepping out of a party bus to walking up with a pig on a leash, these gals are in it to win it.
But sometimes less is more, which is the route Bailey Brown took. True, she had a bit of an upper hand, having met Zach during The Bachelorette's "After the Final Rose" special last season. But it was clear Zach was already a bit smitten.
So, who is Bailey on The Bachelor? We are already down with Bailey Brown.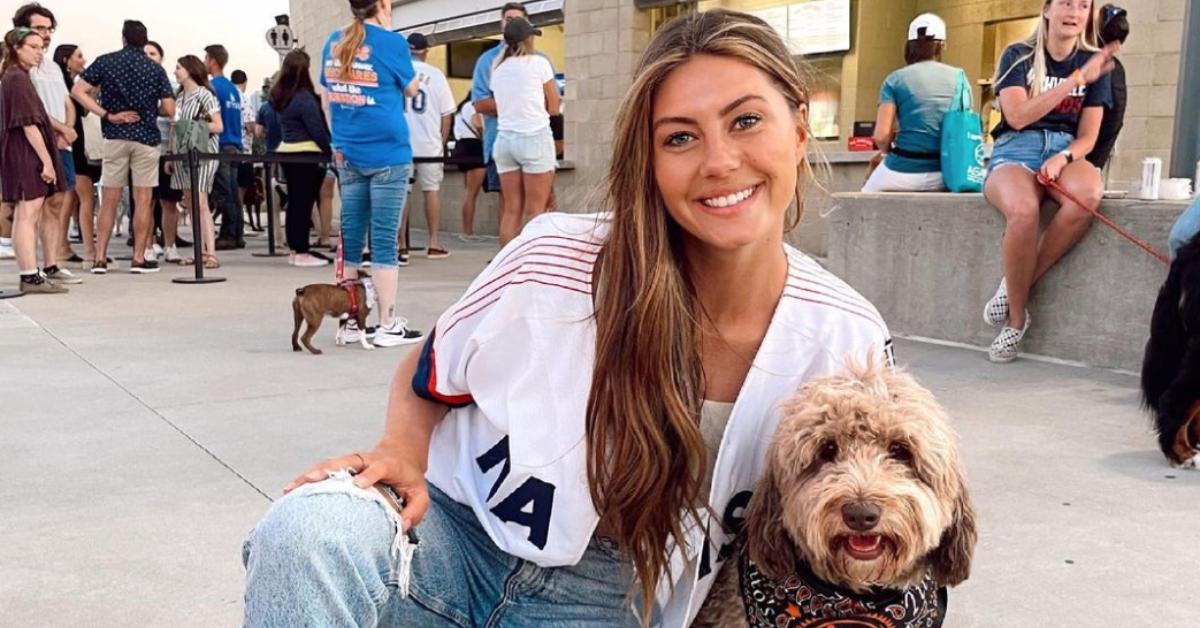 Article continues below advertisement
Let's meet 'The Bachelor's Bailey Brown! Here's what we know about her job.
When we first met Bailey on "After the Final Rose," she very adorably gave Zach a rhyme to help remember her name, which he promptly forgot. When she got out of the limo on night one, she hilariously wore a name tag. To apologize for his previous name faux pas, Zach leaned in and gave Bailey one heck of a kiss.
Clearly Bailey is clever. Is this something she brings into her professional life? Probably!
According to LinkedIn, the 27-year-old is a senior executive recruiter at ForceBrands, a company name that almost sounds made up but is, in fact, real. Per their website, ForceBrands is the "leading strategic recruiting firm for consumer brands. Our industry-specific divisions — BevForce, FoodForce, BeautyForce, HerbForce, and PetForce — help employers connect to specialized talent at all levels." What's with all the forcing?
Article continues below advertisement
Where did Bailey Brown go to college?
How does one fall into this line of work? If you'd like to follow in Bailey's footsteps, you can snag a degree in communications studies from the University of Tennessee, Knoxville, from which she graduated in 2018. From there, Bailey worked her way up from marketing intern to marketing and product specialist, until finally helping folks secure employment in an industry that for some reason includes the word force!
Article continues below advertisement
How far does Bailey make it on 'The Bachelor'? (SPOILERS)
We'd love to say Bailey's memorable name game was enough to keep her in The Bachelor game but alas that doesn't appear to be the case. Something must go down because per Reality Steve, she's sent home prior to the third rose ceremony. Evidently Zach wasn't feeling a connection, though we're suspicious of whose fault that is.
Bailey is a bubbly, vivacious sweetheart while Zach has the personality of the last two inches of a candle you can't burn because the wick has disappeared. Apparently the last we may see of Bailey is at a tackle football game. Could she have punted Zach's heart into space? We'll have to keep watching for more tawdry tales.
The Bachelor airs on Mondays at 8 p.m. EST on ABC.