Are the Barbz Toxic or Are You Committed to Misunderstanding Them?
Nicki Minaj's fandom "The Barbz" is one of the most notable fanbases. However, some folks believe that the fans are toxic, and Barbz are speaking out.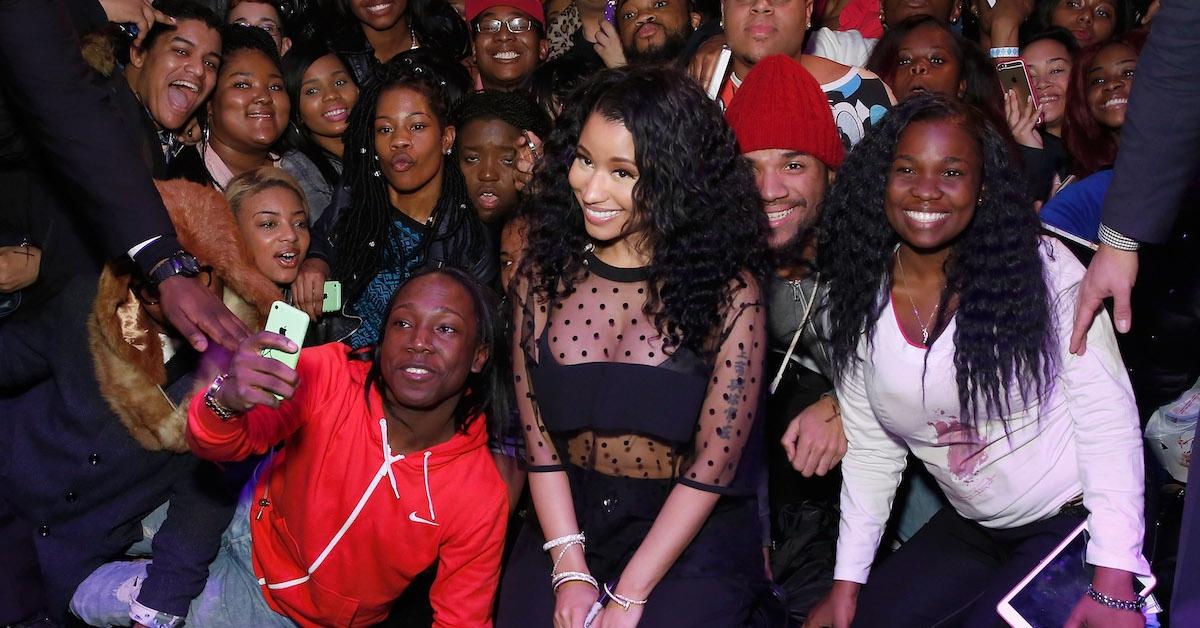 One thing is for certain and two things are for sure: Nicki Minaj's fans, The Barbz, are deeply passionate in their unwavering support. Whether you loathe them or not, facts are facts.
In case you haven't heard, Nicki Minaj stands as the highest-selling female rapper thanks in large part to the Barbz and her impeccable pen game. As such, many are aligned that the title 'Queen of Rap" is appropriately fitting.
Article continues below advertisement
Aside from Nicki's everlasting influence on the rap game, some folks believe her legacy may be tainted for a few reasons, including The Barbz. On social media, the Barbz have no qualms with setting anyone straight who disrespects their Queen, while also championing every move she makes. As such, it has caused some folks to label the fandom toxic. However, there's always more than what meets the eye.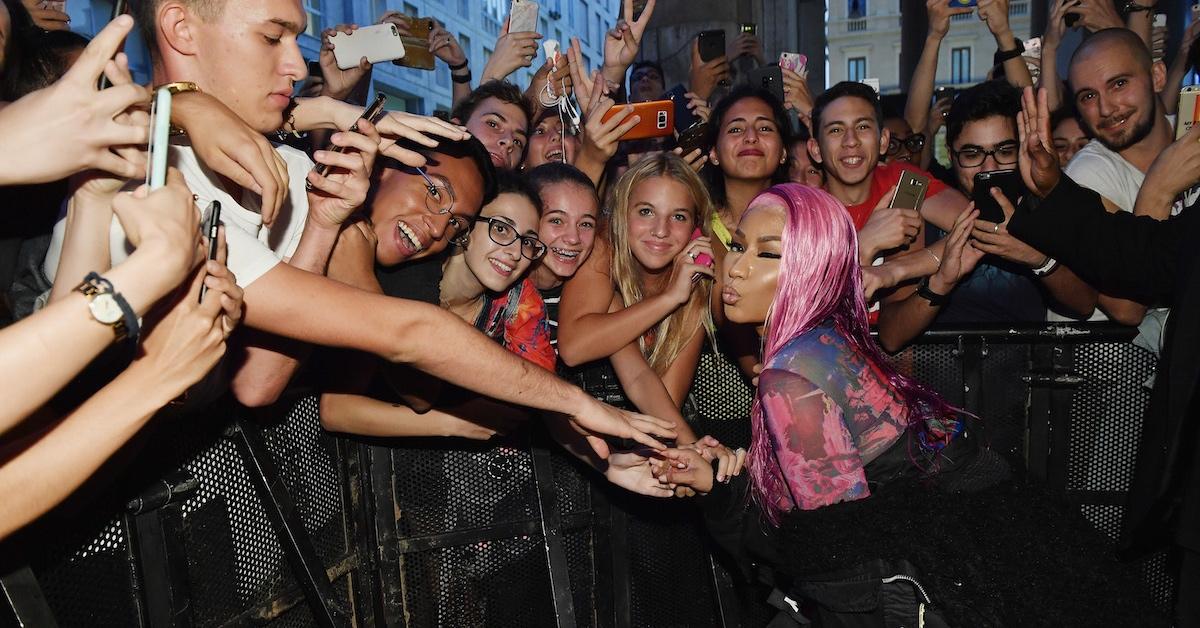 Article continues below advertisement
Is The Barbz a toxic fandom?
If we're going to call a spade a spade, I don't think we can call The Barbz as a whole fanbase toxic. Before you roll your eyes and disregard the rest of this piece, hear me out.
Before penning this article, I perused through social media, read countless articles about The Barbz, and even spoke to members of the fandom for perspective.
Truth be told, there are always bad apples in a bunch. And while it's easy to paint a fanbase as problematic from the outside looking in, all Barbz are not a monolith. Some, unfortunately, use their platforms to spew hate and harmful rhetoric without thinking about how it can affect Nicki. On the flip side, others with deep-rooted hate for Nicki sometimes cosplay as Barbz to further perpetuate the toxic label.
Article continues below advertisement
"Many people outside the fandom see how hard The Barbz ride for Nicki and confuse loyalty with The Barbz being unnecessarily toxic because they have never been in a similar situation," Instagram fan page Barbz Kingdom exclusively told Distractify.
"Nevertheless, I know for a fact that just like every other fandom, there is a minority of toxic and vocal Barbz in the community. In many cases, they are the ones who are most seen and are often associated with the Barbz by outsiders."
Article continues below advertisement
The Nicki Minaj hate train may have played a role in Barbz being labeled toxic.
Let's revisit 2018 for a minute. At the time, the well-documented Nicki Minaj hate train began. From alleged shady antics between her and Cardi B at the height of the "Motorsport" release and beyond to her ex-boyfriends Meek Mill and Safaree Samuels speaking out about her alleged bad attitude, ghostwriting claims, and body-shaming digs, Nicki was being dragged left and right.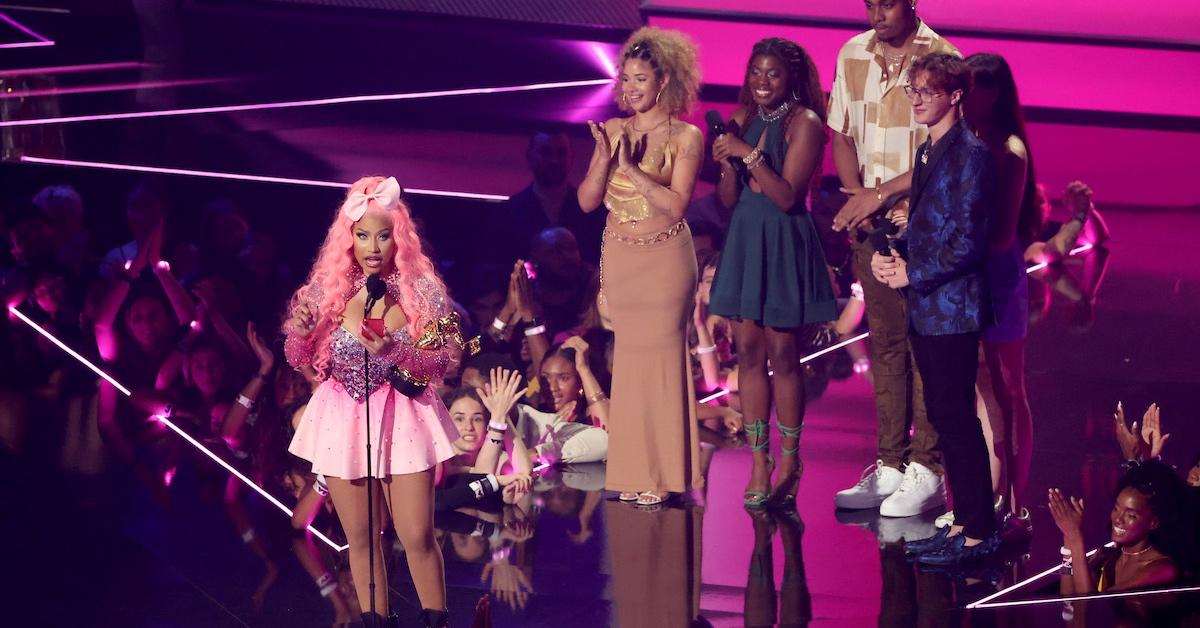 Article continues below advertisement
Not to mention, folks started questioning Nicki's relevancy and longevity on the charts, talks about her being blackballed in the industry continued to fester, and she was in a battle with Bronx femcee Remy Ma. The list goes on and on.
Naturally, The Barbz made it a point to come to Nicki's defense in light of all the backlash. However, what was standing up for Nicki quickly turned into her fanbase being deemed toxic and unhinged.
"I'd say the Barbz have become extremely protective of Nicki following the release of her fourth album, 'Queen,' in 2018," 20-year-old Alex, who runs the Instagram fan page Nicki Minaj Fans, told us. "The media portrayed her in the worst possible light, the general public constantly relayed information that overshadowed her in favor of new female rappers, and other fan bases tried to take advantage of this wave of hatred to smear Nicki even more."
Article continues below advertisement
Alex continued: "I think the Barbz saw Nicki in a more vulnerable light and immediately stepped in to protect her. She also became a mother."
Although it's easy to conclude that the Barbz just use their fascination and respect for Nicki as a catalyst to defend her honor, it goes a bit deeper.
Article continues below advertisement
Over the years, Nicki has helped countless Barbz further their education by paying for college expenses and building and maintaining personal friendships with them. So, what began as a fandom has blossomed into a huge family.
Article continues below advertisement
"I think that beyond loyalty, there's a real relationship between Nicki and her fans based on love, respect, and mutual recognition," Alex added. "Since that hate train, people know that to attack the queen of rap is to attack her millions of fans. In my opinion, this is above all a process of protection and benevolence."
So is the Barbz a toxic fanbase? The jury may still be out for some. But judging by the admiration, dedication, and respect that runs deep between Nicki and her fans, the "toxicity" is nothing more than fierce loyalty.