People Are Angry a Trans Character Is Buying Menstrual Pads in Disney's 'Baymax' Series
There's a ton of controversy surrounding a trans character in Disney's 'Baymax' series, which has people angry online.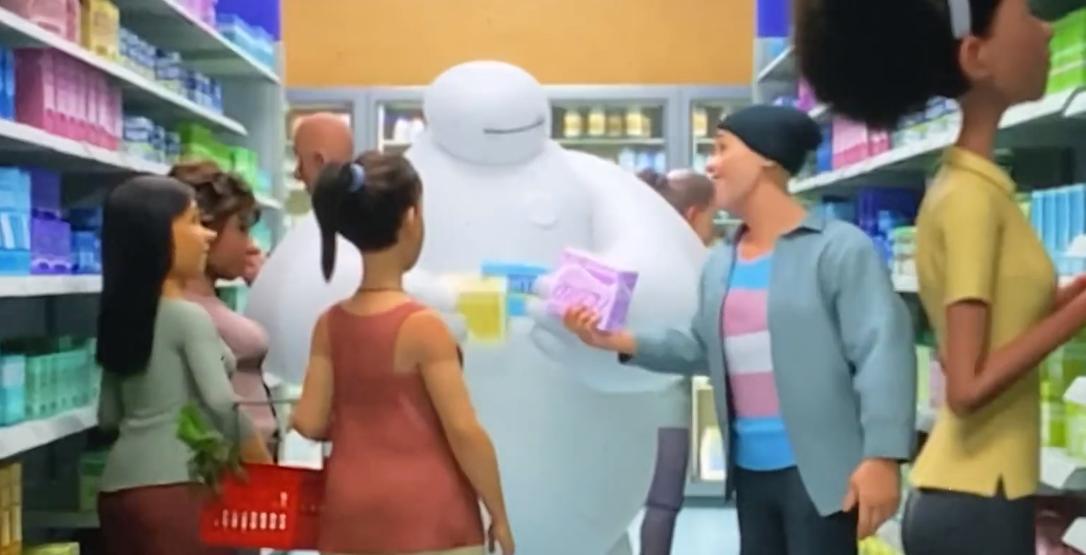 Disney has found itself in a lot of hot water recently. The mega corporation has been accused of "pandering" several times in the past and being selective when it comes to addressing human rights issues. Shareholders in the company have said that while Disney is sure to champion diversity in its story-telling, they also filmed Mulan in the direct vicinity where over 2 million Uyghur Muslims are being gang-raped, chemically castrated, tortured, and enslaved.
But the controversy over Disney Plus's Baymax series seems to be over a trans character being featured in the show and not the company's global business practices with countries that operate concentration camps.
Article continues below advertisement
'Baymax' trans character controversy explained.
If you aren't familiar with the Baymax series, it's a spinoff of the popular flick Big Hero 6 which tells the tale of a young man, Hiro, a robotics prodigy whose older brother, Tadashi, dies in a tragic accident. He ends up befriending Baymax, a cuddly inflatable robot that's been programmed to help people. Hiro re-programs Baymax to become an Iron Man-esque hero that flies around in a dope suit and combats baddies.
The series is a follow-up to the film, and according to Disney's official description, the cute and cuddly robot "returns to the fantastical city of San Fransokyo where the affable, inflatable, inimitable healthcare companion, Baymax (voice of Scott Adsit), sets out to do what he was programmed to do: help others."
Article continues below advertisement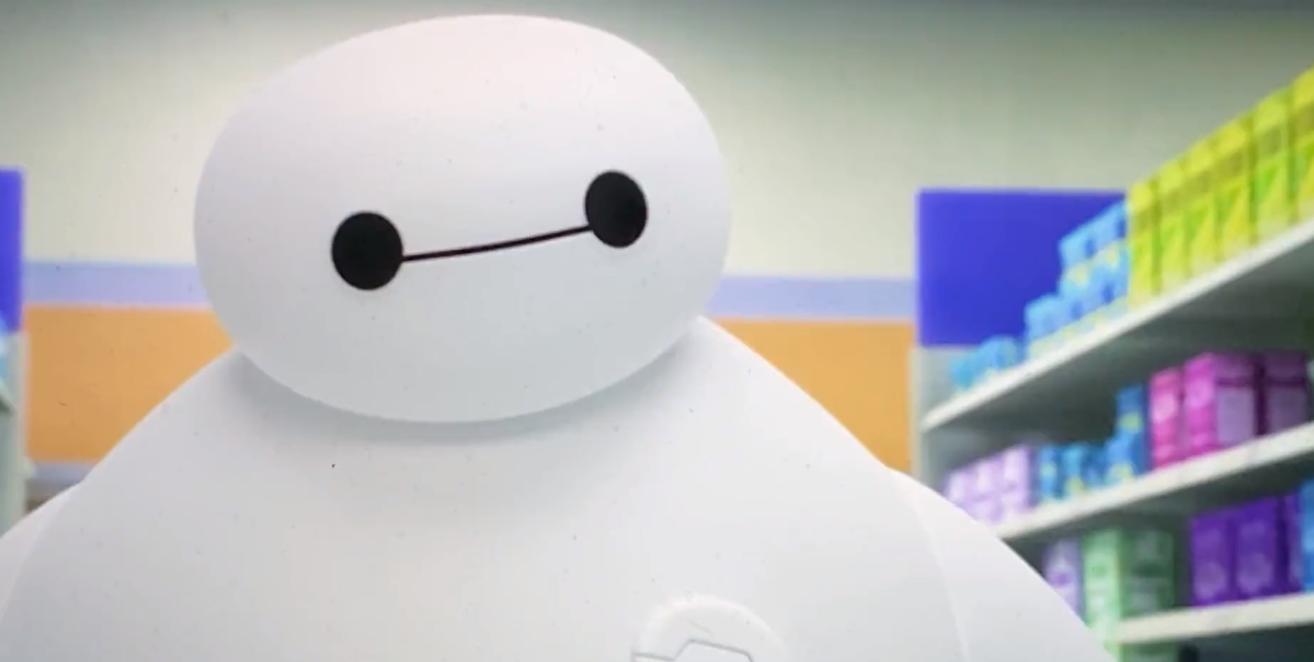 Disney has come under fire for "forcing" LGBTQ characters/narratives in its films. Lightyear features Buzz's closest ally, a Lesbian woman, falling in love with another woman while they're marooned on another planet as a result of an accident he believes he caused breaking their ship's hyperdrive. Every time he completes a test flight to see if he can attain stable hyper space speeds, four years go by.
Article continues below advertisement
In that time he sees his ally's relationship grow, she gets pregnant (presumably through a surrogate on the marooned planet), and folks apparently took issue with this plot detail.
Now in the Baymax series, folks aren't happy that a trans character is featured in the tampon aisle, presumably shopping for hygiene products.
Article continues below advertisement
In the series' third episode, called "Sofia," one character goes to a mixed-gender restroom when she discovers she has her period. Baymax, always the helpful robot, heads to the store to get her pads and such, which is where the robot encounters the trans character, who is rocking a trans-flag T-shirt. This character assists the robot, along with other store patrons, on which products are the best to purchase.
After hearing all of the suggestions, Baymax walks out of the store with a ton of different feminine hygiene products and walks into school with bags bursting with goods.The robot then shows tutorial videos on how to use the products, which, despite the young girl's embarrassment, helps her apply them and participate in her school's talent competition.
Article continues below advertisement
Another episode in the series that got folks up in arms was Baymax helping set up two male characters after using his robo-analytical skills to glean that they've got the hots for one another.
Article continues below advertisement
"Your pulse and heartbeat have quickened. Your pituitary gland is secreting hormones," he says before being cut off by one of the men.
One critic of the show who saw early episodes, Christopher Rufo, wrote: "I've obtained leaked video from Disney's upcoming show 'Baymax' which promotes the transgender flag and the idea that men can have periods to children as young as two years old. It's all part of Disney's plan to re-engineer the discourse around kids and sexuality."