Is OnlyFans Model Belle Delphine Dating a Popular Musician?
Who is Belle Delphine dating? After Oliver Tree posted a NSFW TikTok with Belle Delphine, fans wonder if the OnlyFans star has a boyfriend.
Longtime OnlyFans sensation Belle Delphine is trending, per the usual.
The 23-year-old model hails from South Africa and rose to fame online on YouTube, though her account was banned for violating the platform's guidelines in 2020. After drawing criticism from fans, she returned to YouTube like she never left. And that wasn't the only time Belle found herself at the center of controversy.
Article continues below advertisement
She collaborated with Canadian content creator Twomad for an NSFW video on OnlyFans. Word on the street was — her boyfriend was the cameraman.
But who is Belle Delphine dating? Oliver Tree posted a video that made the internet wonder if they're a thing. Here's what we know!
Article continues below advertisement
Is Belle Delphine dating Oliver Tree?
Contrary to some fans' belief, it seems that Belle and Oliver aren't actually dating. But it wouldn't be hard to believe given the video they posted together on social media in early November 2022.
The now-viral TikTok saw the two passionately lock lips — or should we say tongues. In the caption of the video, which was posted to Oliver's account, he wrote, "What finding love on the internet looks like."
In the comments, viewers voiced their confusion, especially since there is an almost 10-year age gap between the two.
"I'm over it. I'm done. I know it's shock factor for views and whatever but this is so wrong," one user wrote. Another commenter added, "After this comment, I'm going to unadd every Oliver Tree song on my playlist."
Article continues below advertisement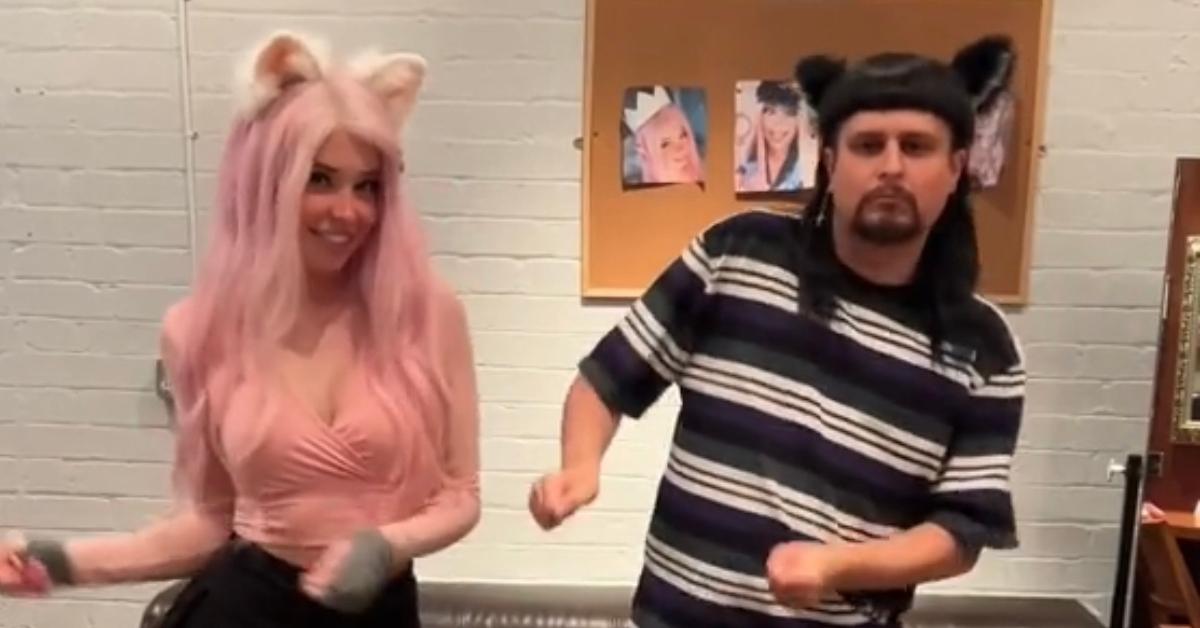 Although Oliver and Belle's video drew a lot of attention and outrage, there's no indication that the two are actually together. The musician and comedian was previously linked to The Voice contestant Melanie Martinez.
So if Belle isn't dating Oliver, who is her boyfriend? Here's what we know.
Article continues below advertisement
What's Belle Delphine's boyfriend's name?
In June 2022, The Sun noted that the South African model was reportedly in a relationship, and had been for three years. Whether they are still together now is unclear.
She told JaackMaate and Stevie White that she had a partner on a 2020 episode of the Happy Hour podcast, though she didn't disclose his name. However, some internet sleuthing suggests that the mystery man is named Joshua Gray. But there's no evidence to confirm the rumors.
As to be expected, not everyone was happy to learn news of Belle's relationship status. Some of her subscribers went as far as to accuse her of single-fishing (if that's even a thing).
Article continues below advertisement
"Belle Delphine was in a relationship with her boyfriend the entire time she was Belle Delphine online but didn't tell anyone about said boyfriend until years later because she was afraid of losing subs on OnlyFans," one of her (former) fans tweeted. They added, "This a real problem for these women. I'm not even joking, it is!"
And with the backlash she's received, we certainly don't blame her for keeping her dating life on the down-low.