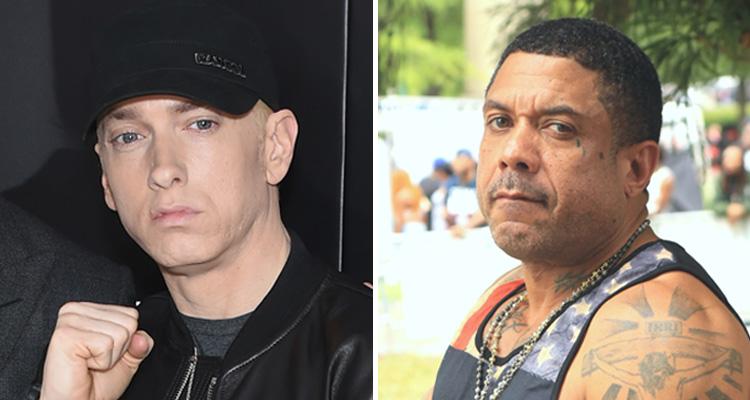 A Breakdown of Benzino and Eminem's Heated Feud
How did the Benzino/Eminem beef begin? Will they ever bury the hatchet? See a timeline of their years-long feud and where they stand today.
From Mariah Carey and Will Smith to Ja Rule and Joe Budden, it's no secret that Eminem had his fair share of feuds with other celebrities. In fact, these feuds would go on to inspire countless diss tracks and shady references that fans can still enjoy to this day. But one of his most intense feuds by far was with hip-hop media executive and reality star Raymond "Benzino" Scott.
Article continues below advertisement
Known for his appearances in Love & Hip Hop: Atlanta, Benzino recently gave an interview and explained the highly publicized rap beef, which started more than a decade ago. But how did it all begin? Let's take a trip down memory lane, shall we?
Eminem has a bone to pick with Benzino and The Source.
In 2002, when Eminem released The Eminem Show, it received a rating of four mics out of five in The Source magazine. However, the rapper wasn't too happy because he thought it deserved five. He blamed The Source and its co-founder, Benzino, claiming that he'd never get a five-mic rating because of his race.
Article continues below advertisement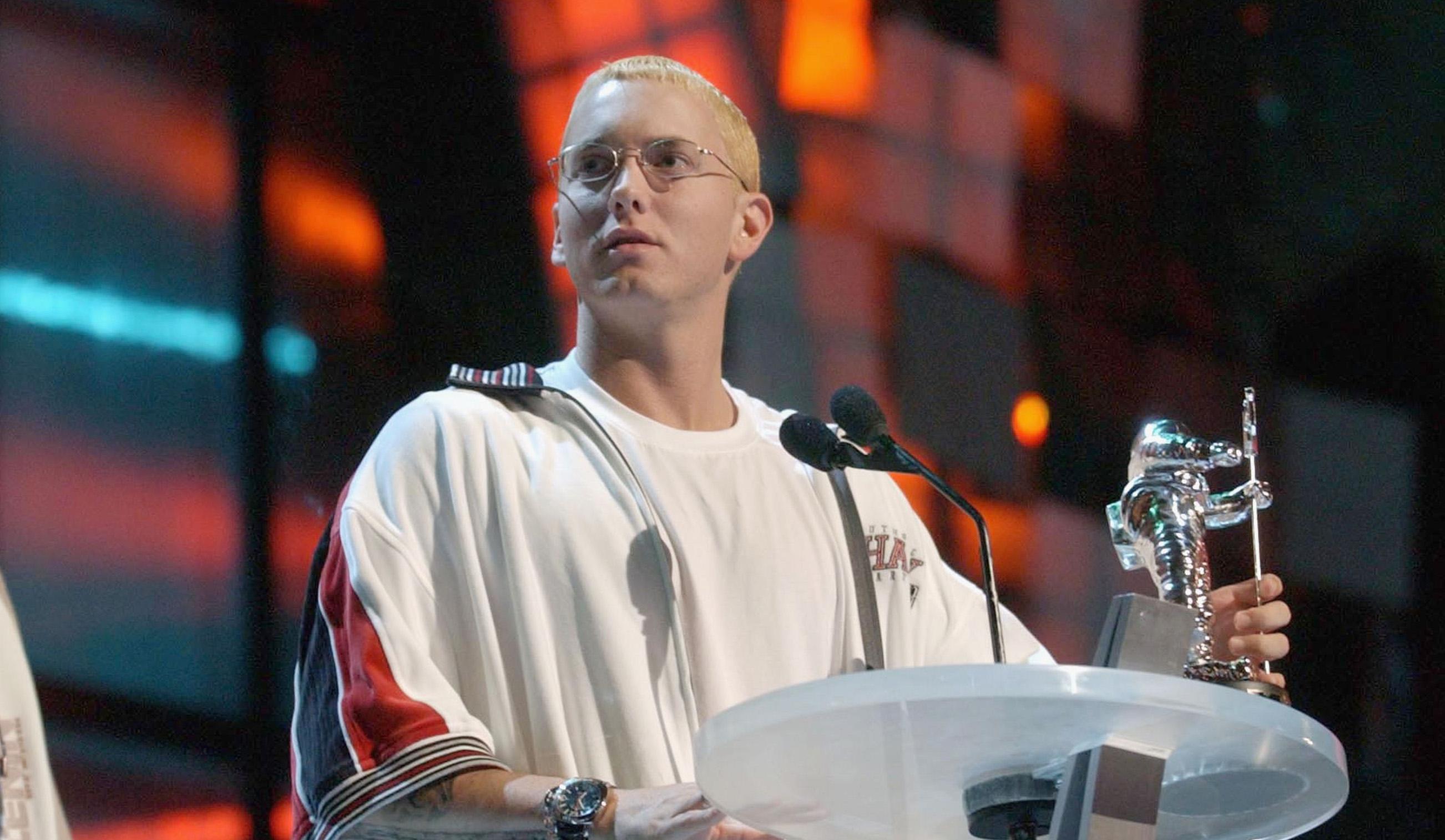 Aside from dissing The Source in his interviews, he also refused to talk to Benzino to help promote his new film, 8 Mile. He was performing in Puerto Rico when Benzino showed up backstage for an interview, but Eminem gave him a hard pass. Benzino later shared the story in an interview, then proceeded to diss him in a freestyle.
Article continues below advertisement
Benzino adds fuel to the fire by releasing diss tracks about Eminem.
Later in 2002, Benzino released "Pull Your Skirt Up" and took shots at Eminem with lyrics like: "The 2003 Vanilla Ice how you playin it/ If you ask me, you really ain't that nice you overrated." He also referenced Eminem's response to his album rating, saying: "You was unsigned hype before you ever met Dre/ I birthed your little career, now you owe your life to Ray."
When the rapper was asked about his motivation behind the song, he said: "I had a problem with 'the machine,' with the double standard in hip-hop. Certain media outlets take to him and look at him as the savior in hip-hop and the No. 1 in hip-hop and [do] not recognize the guys out here that created hip hop."
Article continues below advertisement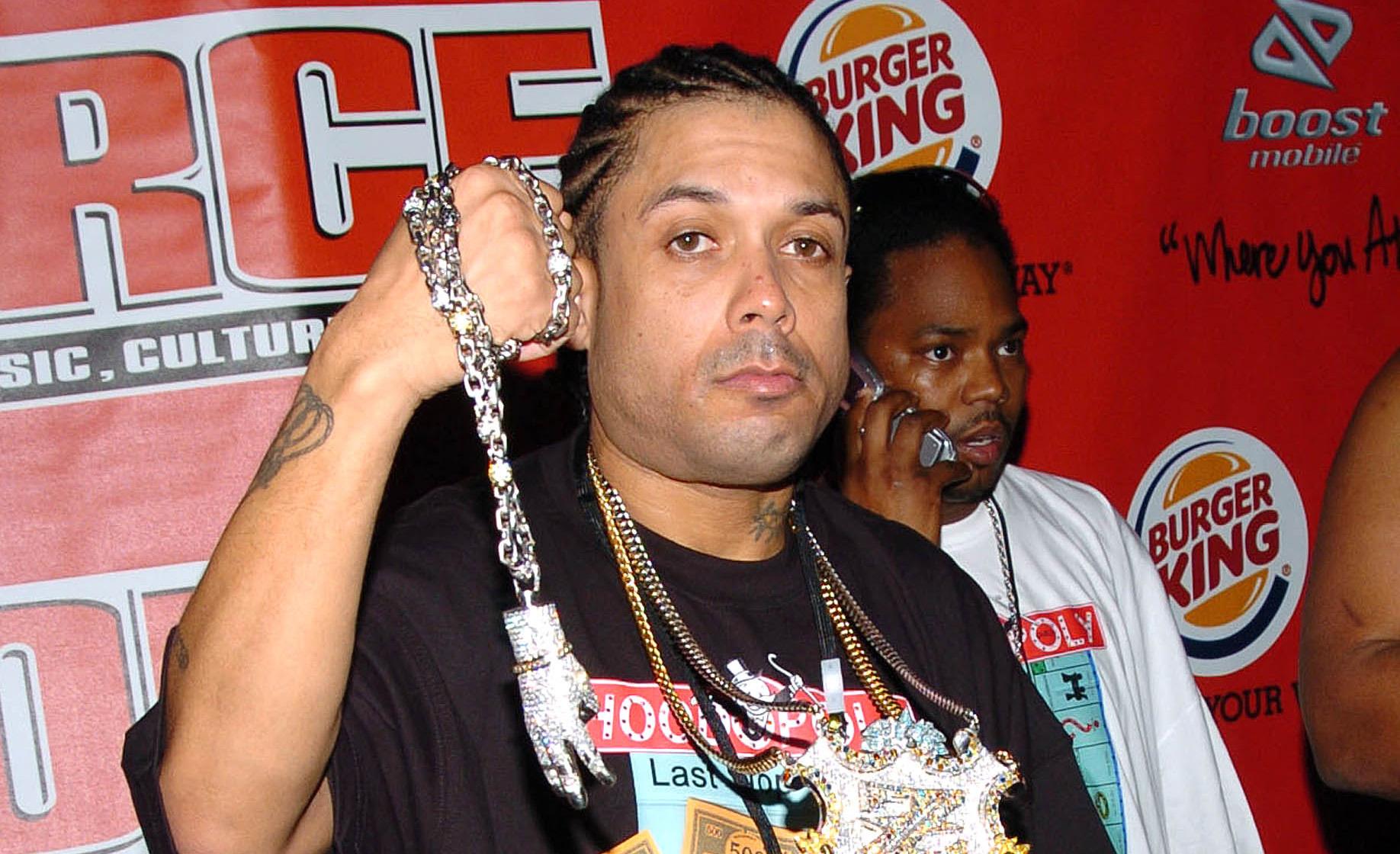 Benzino also shared: "Eminem is just the hood ornament for the machine. You think I could grab my crotch and put my a-- in people's faces the way he does? No way. But as long as the color of his skin and his eyes fits what America wants, it's all right."
Benzino also released "I Don't Wanna," which had lyrics that were even more intense: "I don't care how much records you sold/ You can't walk through the hood without the Men in Black/ You disrespect your moms' b---h, you deserve a smack." Yikes...
Article continues below advertisement
Eminem responds with diss tracks of his own.
The rapper came out with "Invasion," "The Sauce," and the well-known "Nail in the Coffin." Judging by the lyrics, the rapper pulled no punches. He poked fun at things like Benzino's rapping skills, his age, his gangster act, and his weird business practices.
In an interview with Hot97, he said: "I've never met this man, this girl. She is obsessed with me. I never would think I would see the day when I seen the worst rapper in the world going against one of the best."
Article continues below advertisement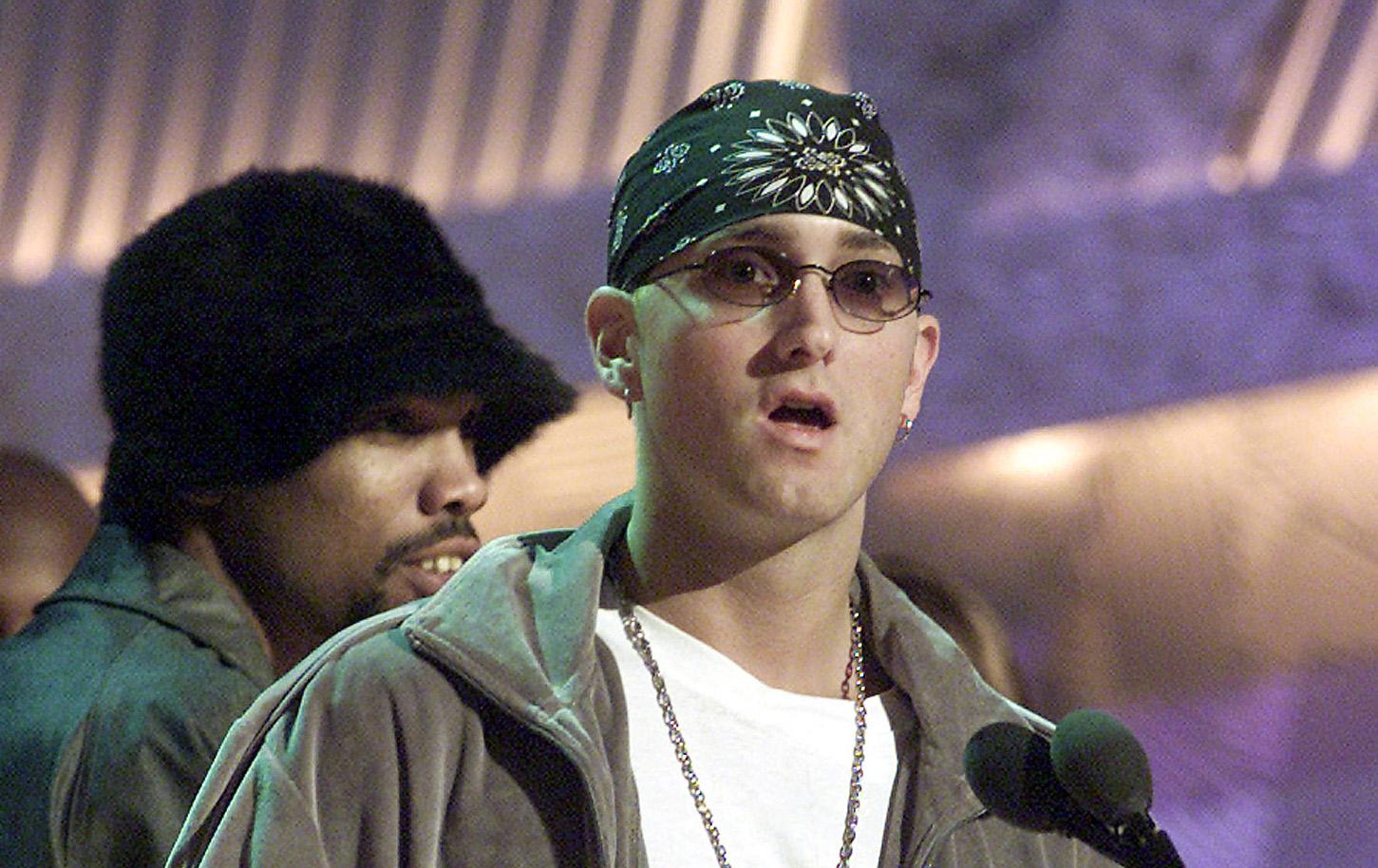 Benzino gets hate from Eminem fans, but keeps the feud going.
In response, Benzino released "Die Another Day" and "Better Lose Yourself," a parody of Eminem's "Lose Yourself." The lyrics took an even darker, more disturbing turn, as the rapper threatened the lives of Eminem and his daughter. He rapped: "Tell Hailie it ain't safe no more (nah)/ Daddy better watch yo' back at the candy store."
Article continues below advertisement
By then, Benzino received tons of backlash from Eminem's fans and radio stations stopped playing his songs. Still, he had no intention of backing down. He actually started to use his magazine as a platform to sully Eminem's name.
Eminem was (understandably) furious by this point. He released the song "Go to Sleep" and not only insulted Benzino, but also included Ja Rule, who was beefing with rapper and Eminem's good friend, 50 Cent. Around the same time, Eminem landed a cover story with The Source's competitor, XXL magazine. It actually helped spark a feud between the two publications.
Article continues below advertisement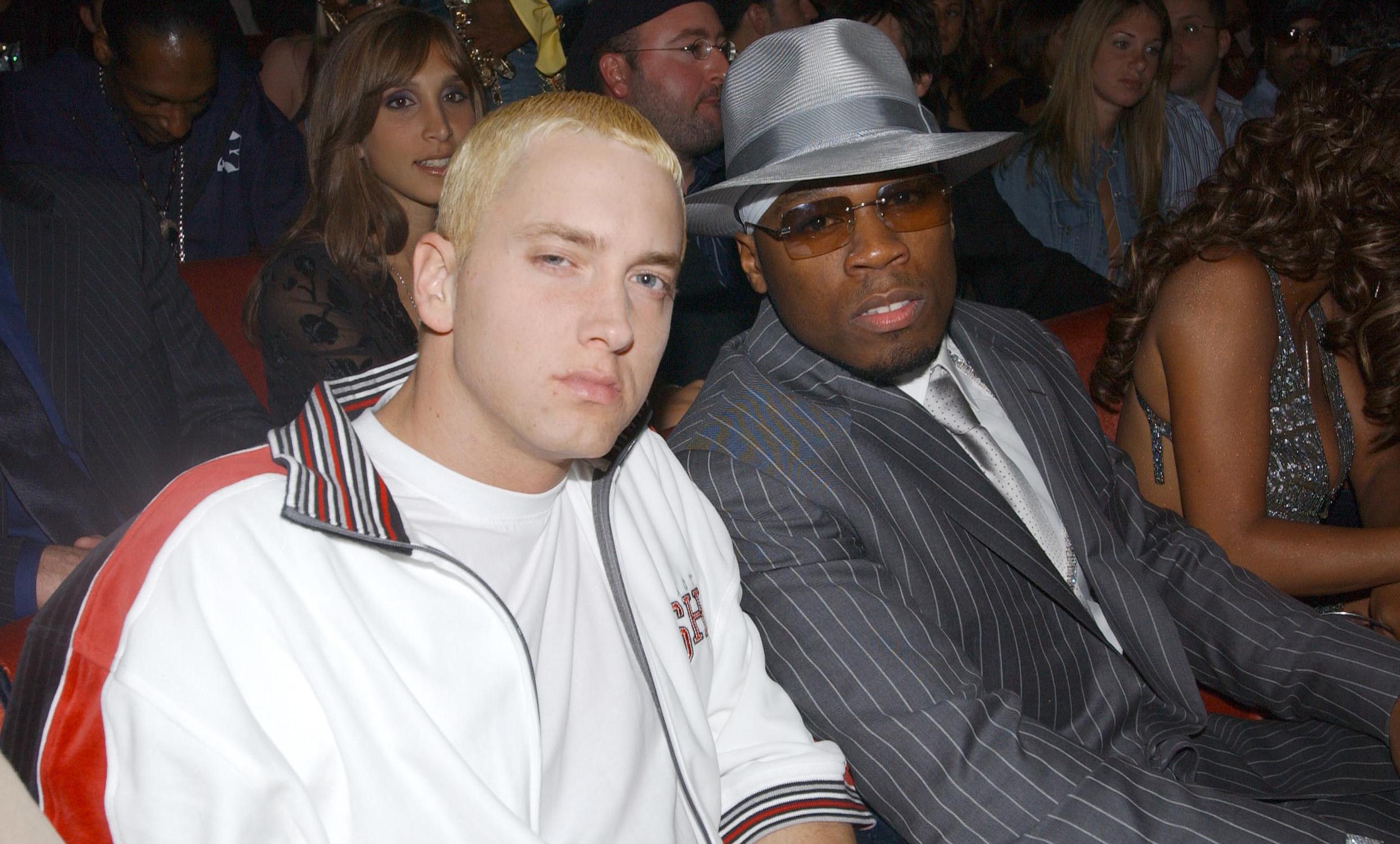 Eminem gets caught in 50 Cent and Ja Rule's feud.
Ja Rule, who was on good terms with The Source had a bone to pick with Eminem. Especially since he signed his rival, 50 Cent, to his record label. He released a song called "Loose Change" and insulted Eminem's daughter, rapping: "Em, you claim your mother's a crackhead/ And Kim is a known slut/ So what's Hailie gonna be when she grows up?"
Article continues below advertisement
Later in 2003, Eminem and Shady Records fired back with a bunch of diss tracks that were aimed at both Ja Rule and Benzino, including "Bump Heads" featuring G-Unit, "Doe Rae Me" featuring D12 & Obie Trice, "Hail Mary featuring 50 Cent, and "The Conspiracy Freestyle."
Ja Rule and Benzino team up against 50 Cent and Eminem.
In response to Shady Records' songs, Benzino released "Fallin' Down," where he dissed both Eminem and 50 Cent. He also decided to form an alliance of his own by collaborating with Ja Rule on more diss tracks, including "Untouchable."
Article continues below advertisement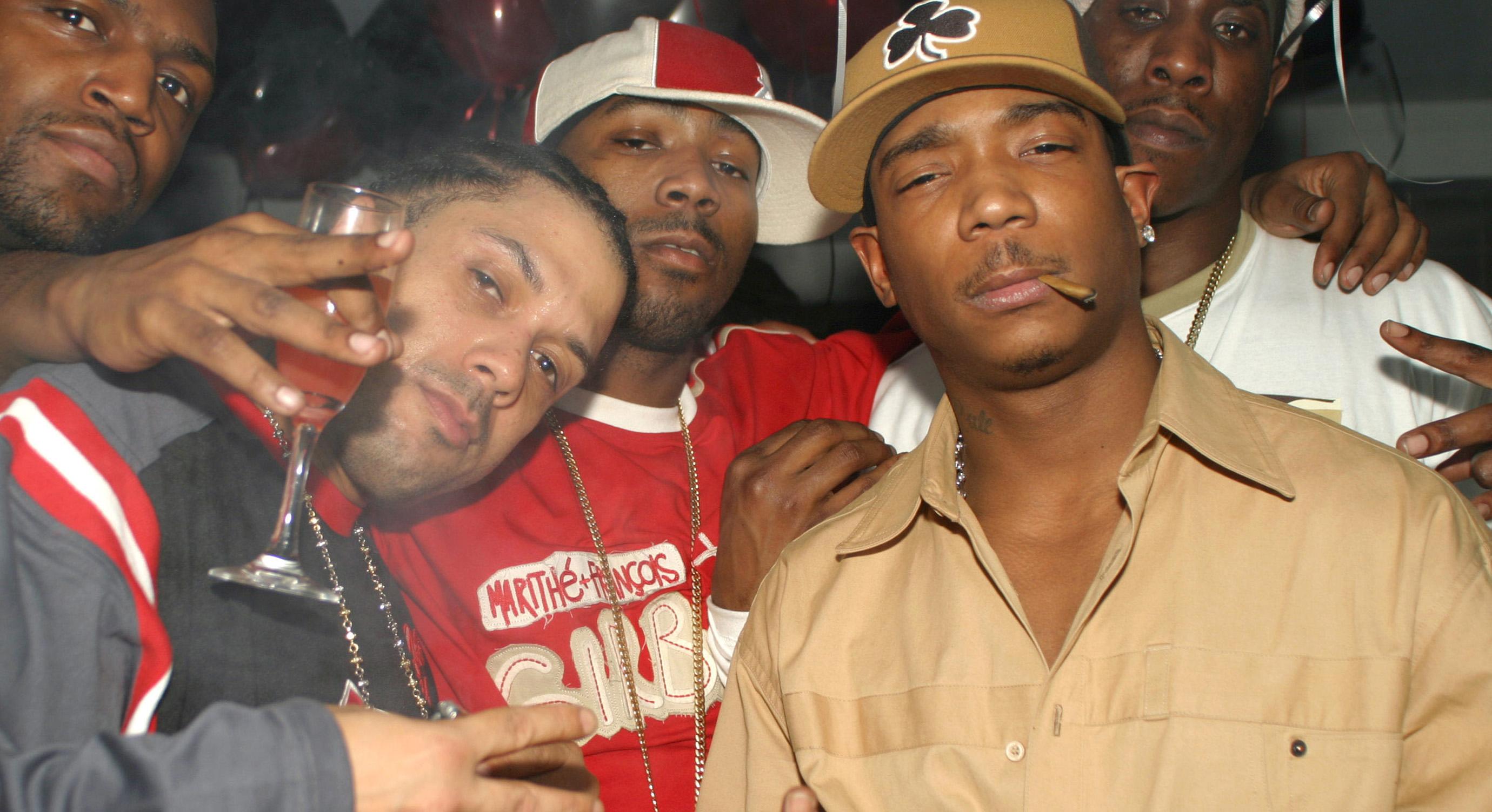 Benzino airs Eminem's dirty laundry.
By the end of 2003, Benzino discovered an older record of Eminem's called "Foolish Pride," where he used racial slurs. He shared the song through The Source's website and also printed the song's lyrics in the magazine. Perhaps he thought he hit the jackpot with this find, but when Eminem addressed the disturbing lyrics and apologized, the fans forgave him.
Article continues below advertisement
Meanwhile, the hip-hop community has already crowned Eminem the winner of this feud.
Eminem released a few more diss tracks for good measure, taking jabs at both Ja Rule and Benzino. But in 2005, he finally brought things to a close with his collaboration with Obie Trice for "I'm Gone."
Benzino apologizes to Eminem.
Seven years after the feud ended, Benzino appeared on RapFix Live and confessed that he made a mistake. He said: "I can say it now, I was wrong for it. Because at the end of the day, Em is a great lyricist and he should be able to express himself in hip-hop as anybody should."
Article continues below advertisement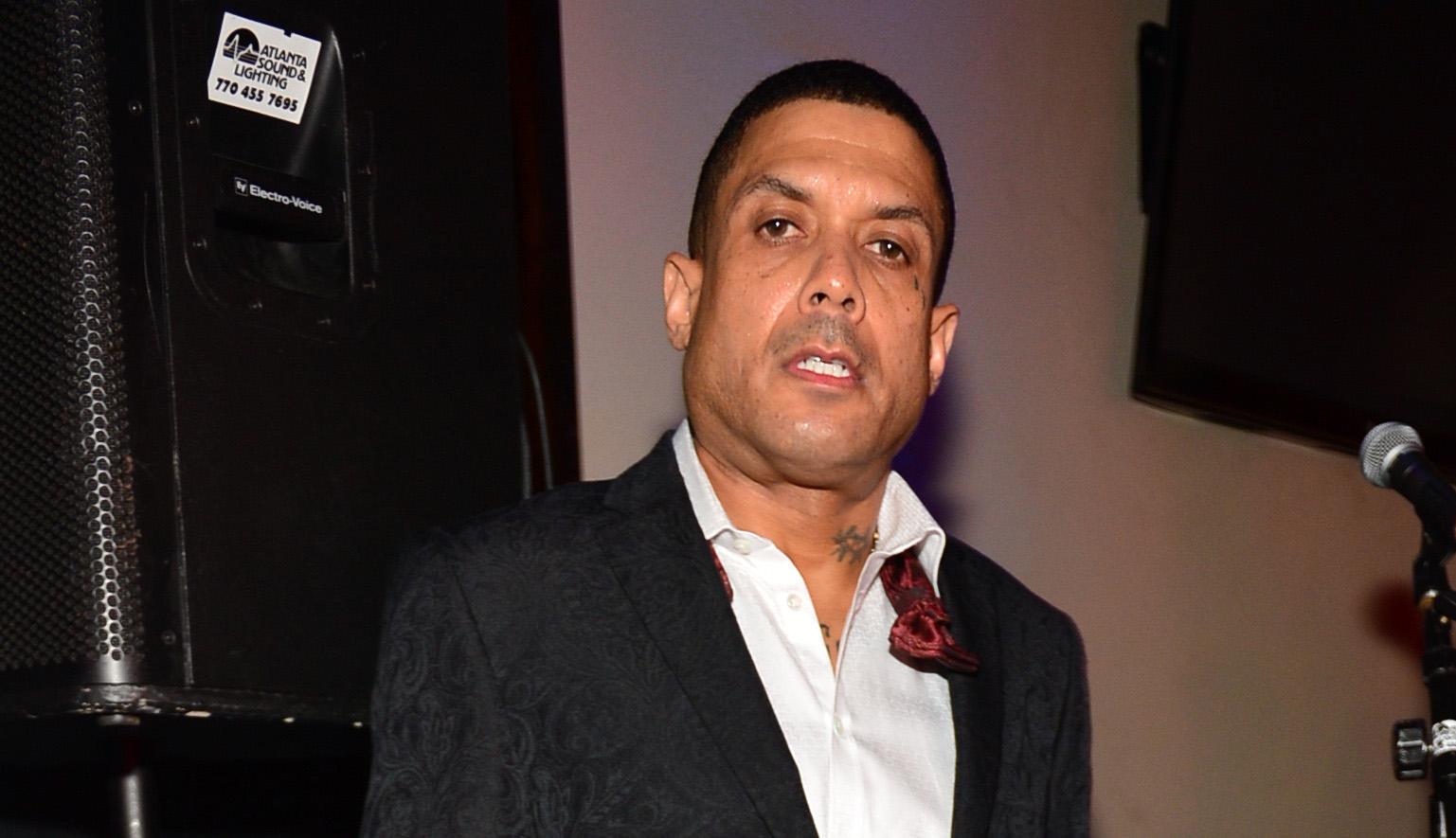 Though he had strong feelings at the time about Eminem's race and privilege, he revealed how his views on hip-hop culture have changed since then: "Em's still doing his thing and he's still a great influence on hip-hop. Hip-hop has bridged the cultures, white, black, Latino, Asian, it's for everybody."
Article continues below advertisement
Benzino explains his past beef with Eminem.
The reality TV star and record producer recently opened up about why he had such an issue with the Grammy-winning artist in the first place. He said: "At that time, I felt deep about what I was standing for. My thing is, hip-hop is the only thing that made white people come to the culture, buy into the culture, spend money, and also interact with the culture through hip-hop."
He continued: "Eminem is not in the culture that I'm from. That's not a bad thing. I'm not mad at that... He grew up where there weren't a lot of black people."
Although the two rappers went through such a personal and intense feud, it's a relief to see that they've long moved on.