Hallmark Movies & Mysteries' 'Big Sky River' Adapts a Popular Romance Novel
Learn about the 'Big Sky River' filming locations, cast, and plot before the TV movie premieres on Sunday, August 7, on Hallmark Movies & Mysteries.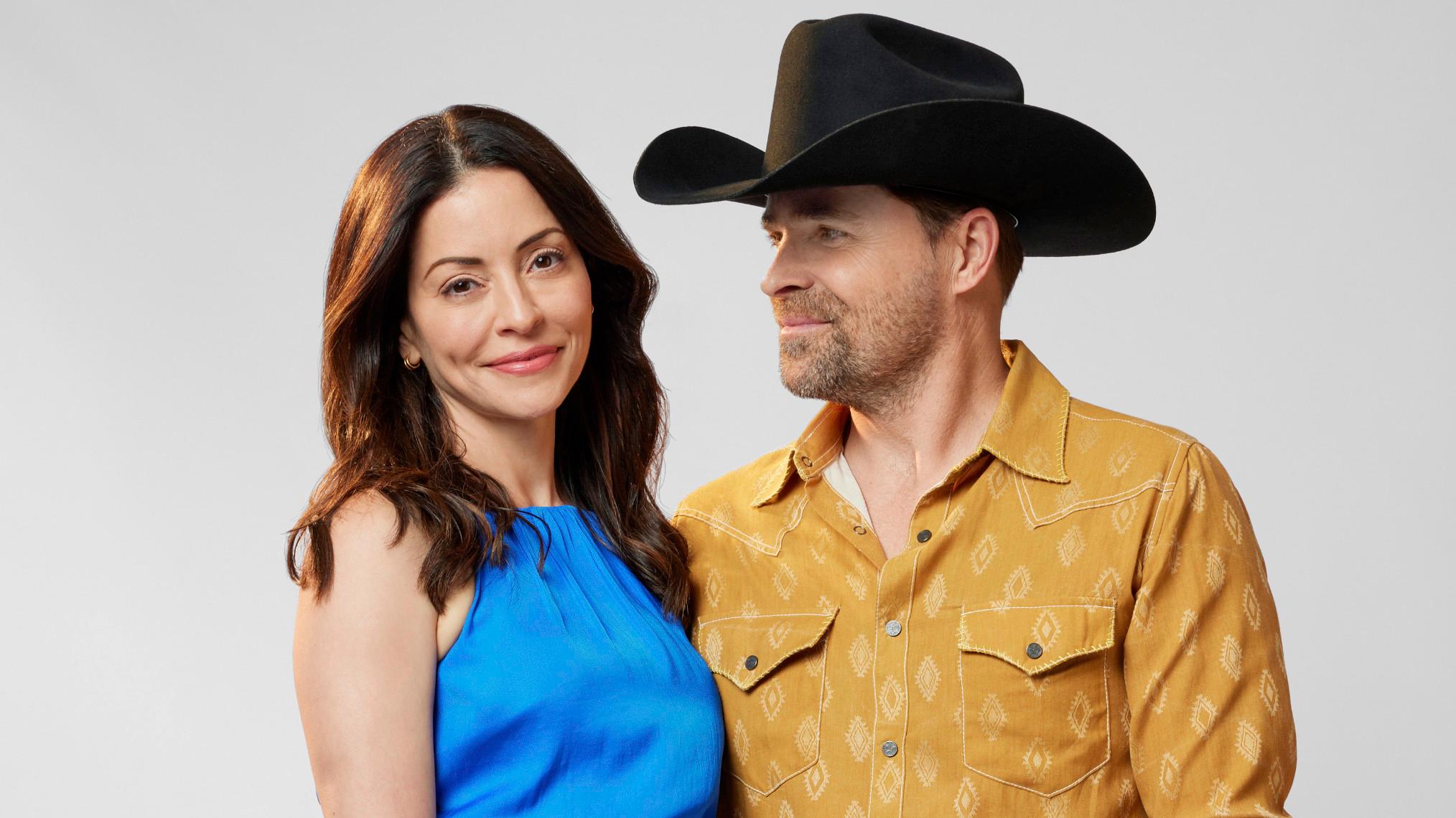 If you're a fan of New York Times bestselling author Linda Lael Miller's Parable, Montana series, cancel your plans for tonight! Hallmark Movies & Mysteries has adapted Linda's book Big Sky River — the third book of the series — into a TV movie airing tonight, Sunday, August 7, at 9 p.m. ET.
Article continues below advertisement
Linda and her romance novels already have a ton of devotees. "Linda Lael Miller is my go-to author for stories that sound like they could happen in my town," one Goodreads writes in a five-star review of Big Sky River. "There is just something about the way she writes her books that just captivates me and holds me until the very last page."
And it certainly sounds like the TV movie is faithful to the book…
'Big Sky River' shows a budding romance between a horse enthusiast and a small-town sheriff.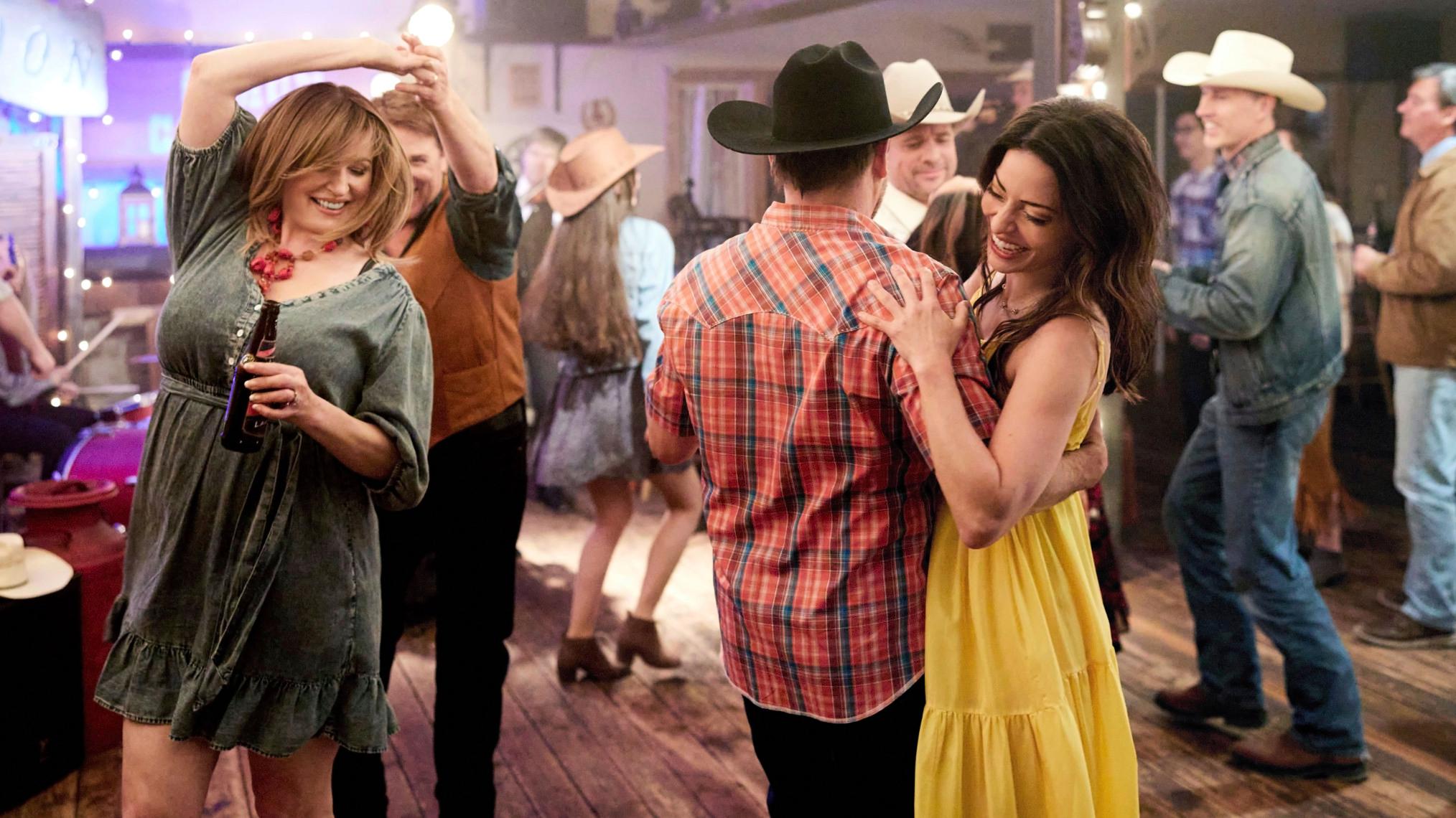 The movie follows Tara Kendall, a woman who leaves New York — and her proximity to her ex-husband — for a summer rental in the town of Parable, MT. "The small, rural town endeared itself to Tara as a young girl, and she credits her time in Parable for her love of horses and horseback riding," Hallmark says in a press release.
Article continues below advertisement
And that's where Tara meets Sheriff Boone Taylor, who recently lost the love of his life. "Boone is kind to his new neighbor, but he can't deny that there's something very special about Tara, and he'd like her to stay for more than just one summer," Hallmark adds. "When Tara's stepdaughter reaches out for help, the painful realities of real life step on any dreams of life in the country. That is, unless Tara can take care of those she loves and herself, all at once."
Emmanuelle Vaugier and Kavan Smith lead the cast.
Actress Emmanuelle Vaugier plays Tara in Big Sky River. You might recognize Emmanuelle from her recurring roles in Smallville, Two and a Half Men, CSI: NY, and Lost Girl. On the big screen, she has appeared in the Saw franchise and in the movies 40 Days and 40 Nights and Secondhand Lions, among others.
Article continues below advertisement
Kavan Smith, meanwhile, plays Boone in the movie. Hallmark buffs know Kavan from his series-regular role as sawmill owner Leland Coulter on When Calls the Heart. His other TV roles include recurring parts in The 4400, Stargate Atlantis, Eureka, and Mistresses.'
Supporting cast members include Michelle Harrison, perhaps best known as Barry Allen's mother on The Flash; Cassidy Nugent, who played Tabby on Van Helsing; and John JJ Miller, who recently guest-starred on Lost in Space.
Article continues below advertisement
The movie is set in Montana but was filmed in British Columbia.
The community of Agassiz, British Columbia — located about 80 minutes east of Vancouver by car — got all dressed up to play Parable this June, according to the Agassiz-Harrison Observer. In fact, that newspaper's office doubled as the Parable sheriff's office for the production, with the U.S. and Montana flags flying from the second-floor balcony.
The movie was directed by Peter Benson, the actor who plays Detective Arthur Smith in Hallmark's Aurora Teagarden Mysteries; and it was written by J.B. White, the screenwriter behind the romantic TV movies Return to Christmas Creek, A Christmas Miracle for Daisy, and Road Trip Romance. Sounds like a dream team for quality Hallmark entertainment!