Hallmark's 'Romance to the Rescue' Is a Human Love Story, but a Dog is the Real Star
Learn about the 'Romance to the Rescue' filming locations, cast, and plot before the TV movie airs on Hallmark Channel on Saturday, May 21.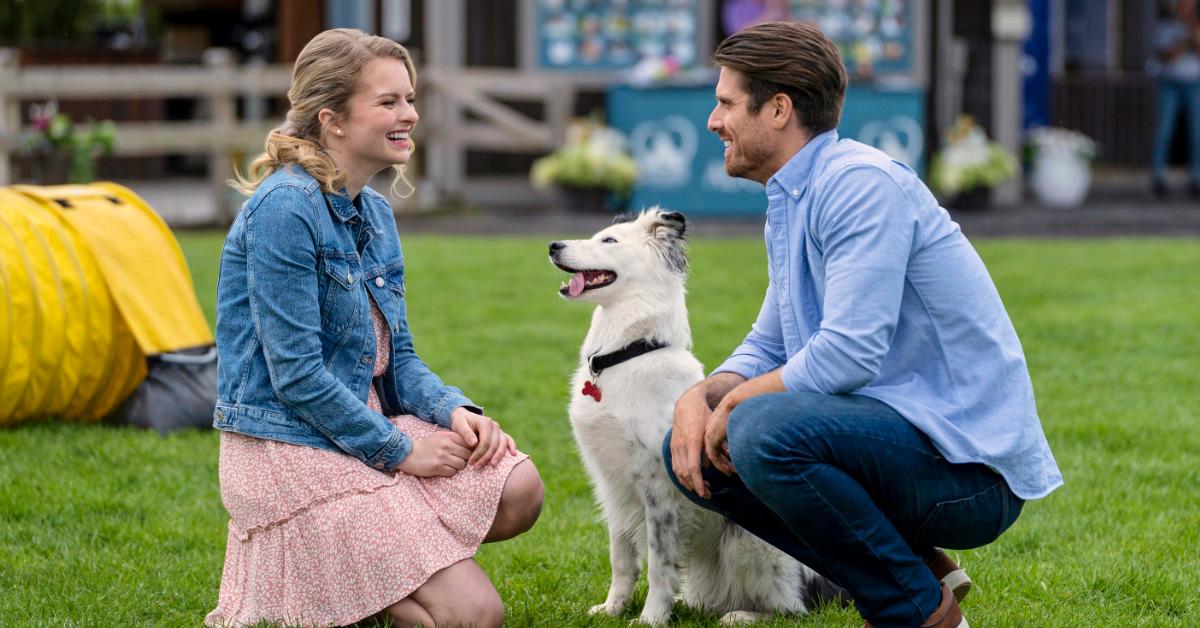 Ahead of Romance to the Rescue airing tonight, Saturday, May 21, at 8 p.m. ET on Hallmark Channel, we've got the skinny on the TV movie, including info on the plot, cast, filming locations… and the four-legged scene stealer!
Article continues below advertisement
Romance to the Rescue is "a traditional Hallmark story," star Andrea Brooks told TV Insider. "Two characters falling for one another, they have a spark, but then there's this third party there at every given moment."
That third party is a dog named Sam, played by a talented canine named Nova, who is "the real star of the movie," as costar Marcus Rosner added.
'Romance to the Rescue' starts with a whopper of a lie.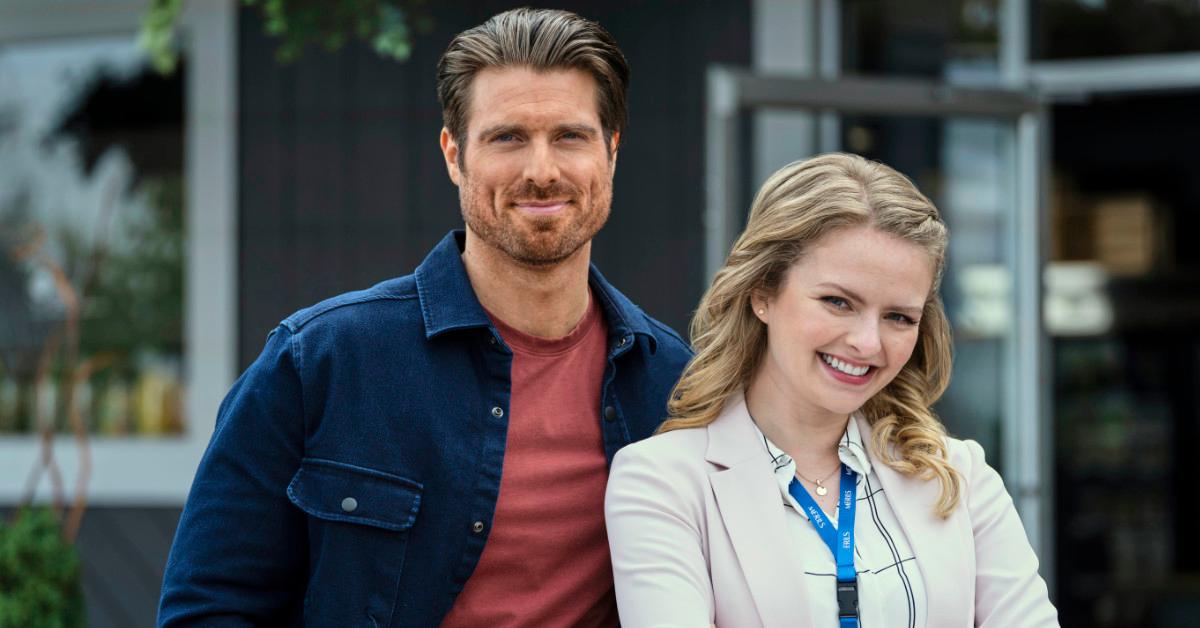 As Hallmark's synopsis teases, Romance to the Rescue follows the goal-oriented Kyra, who catches feelings for Trevor, a new manager at the grocery store where she works. After Kyra and her colleague Mark learn that Trevor is a dog-lover, Mark lies and says that Kyra has an agility-trained dog. Kyra plays along, but then she faces a "canine quandary" when Trevor invites Kyra and her fictitious dog to a store-sponsored agility contest.
Article continues below advertisement
Kyra adopts a dog named Sam from a shelter and convinces Kevin, the head of the shelter, to help her train the pooch. "As the two spend time together, not only does Sam begin to flourish at agility, but Kyra and Kevin start to fall for each other," Hallmark adds. "But when Kevin learns why Kyra adopted Sam and needed to train him in a hurry, their budding romance hits a new obstacle that may throw them off course."
Andrea Brooks and Marcus Rosner join other familiar faces in the movie.
Andrea, who plays as Kyra in Romance to the Rescue, stars in the Hallmark drama When Calls the Heart as nurse Faith Carter. She also had a main role on Supergirl, on which she played Lex Luthor ally Eve Teschmacher.
Marcus, meanwhile, plays Kevin in the movie. He, too, had a role in When Calls the Heart, playing Elizabeth's childhood friend-turned-suitor Charles Kensington in Season 2. More recently, Marcus appeared in the UpTV movies Love Stories in Sunflower Valley and A Vineyard Romance.
Article continues below advertisement
Like Andrea, actor Nathan Witte — who plays Trevor in Romance to the Rescue — also has DC Comics projects on his filmography. He played Daniel Hart in Superman & Lois and Agent Miguel Rubles in Batwoman. And he recurred on Charmed as Godric.
And actor Benjamin Charles Watson plays Mark in the movie. You may have seen him playing Dontae Evans in Designated Survivor or Brakeman Fuller in Snowpiercer or starring as Matt in the web series I Am Syd Stone.
'Romance to the Rescue' filmed in Langley, British Colombia.
Hallmark fans might recognize the scenery of Romance to the Rescue: According to IMDb, the cast and crew filmed the movie in Langley, British Columbia, a Vancouver-area township and a filming location for When Calls the Heart.
Langley has also hosted other high-profile TV productions. The TV shows Supernatural, The Vampire Diaries, The X-Files, Riverdale, Snowpiercer, Once Upon a Time, and Chilling Adventures of Sabrina all have Langley listed as a filming location.