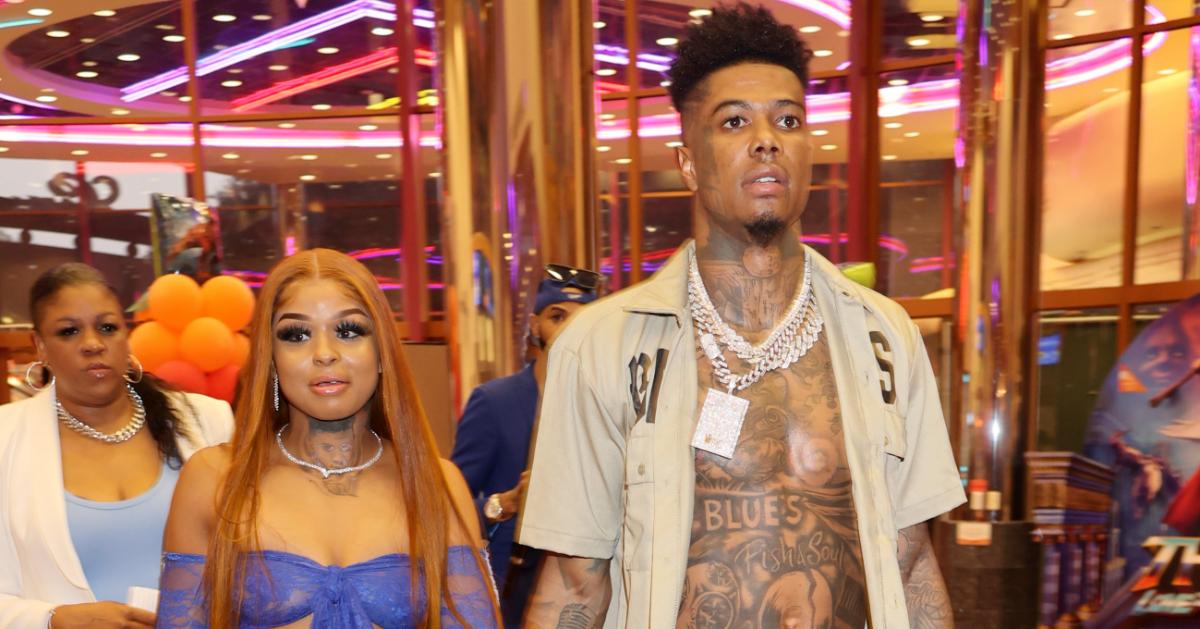 Blueface and Chrisean Rock's Relationship Developed While the Whole World Watched
In terms of famous relationships among rap stars, few have gotten as much attention recently as Blueface and Chrisean Rock. The "Thotiana" rapper's OnlyFans-based reality television show has garnered quite a lot of fans, and in it, viewers are exposed to some of the most intimate details of the star's romantic life.
Article continues below advertisement
Blueface has emerged from the drama of the show with Chrisean as his girlfriend. So, what do we know about the timeline of their relationship? Keep reading to find out.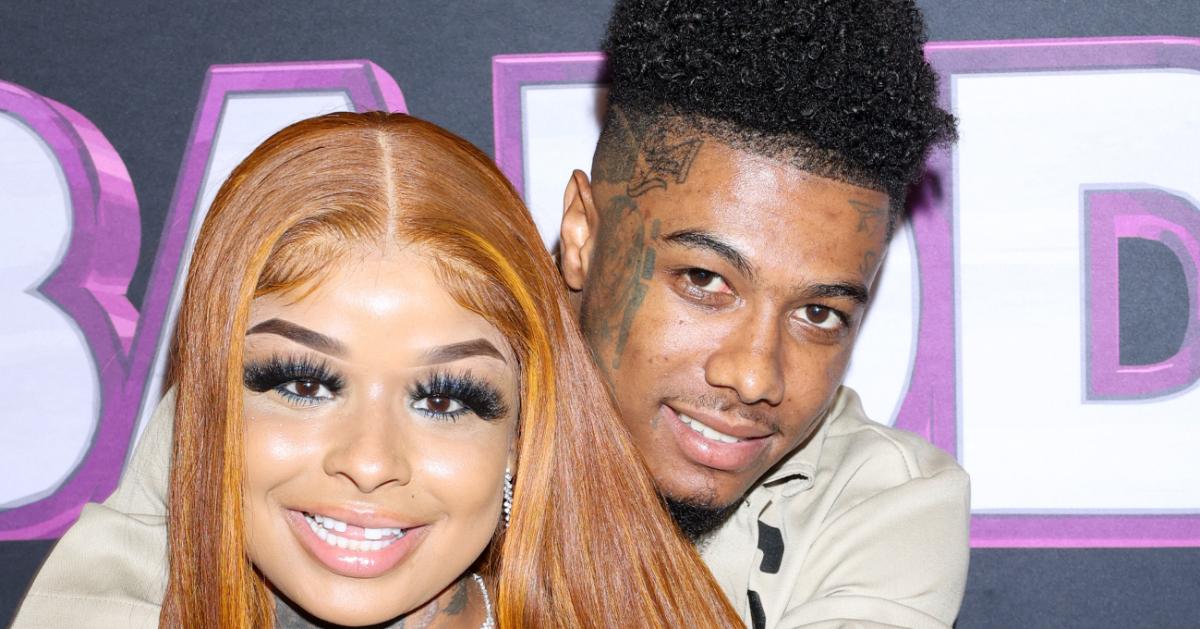 Article continues below advertisement
How did Blueface and Chrisean Rock meet? Breaking down their relationship timeline.
The genesis of Blueface and Chrisean's relationship can be traced back to 2020 when she was introduced as a competitor on his OnlyFans reality show Blue Girl's Club. In the series, a group of women was invited to live in Blueface's home for a month and attempt to compete for his affection.
Chrisean — a track and field star from Baltimore, Md. with 11 siblings, a then-incarcerated father, and a drug-addicted mother, per an interview with Fox Baltimore— stood out immediately to viewers for her no-nonsense attitude and apparent love for Blueface.
Article continues below advertisement
She even got into a physical altercation with Jaidyn Alexis, Blueface's baby mama, where her tooth was knocked out. Blueface was impressed by Chrisean and decided to select her as the winner and sign her to his record label, Blueface LLC.
Shortly after that, Chrisean released a song with Blueface called "Lonely" that drove plenty of attention to her music career and social media handles, which exploded with new followers.
While this was happening, Blueface and Chrisean's love grew deeper and more profound, with the latter opting to tattoo homages to Blueface on her seven times, per The Shade Room.
Article continues below advertisement
Things began to get a little shaky shortly after that. Per Fox23 News, Chrisean was arrested in Oklahoma on Valentine's Day 2022 after stealing Blueface's car. Despite this, the duo remained an item when Chrisean was released.
This was far from the last time that the couple had run-ins with the law while together, though.
Per The Shade Room, Chrisean admitted to hitting Blueface's mother and sister during an altercation in May 2022.
Article continues below advertisement
TMZ reported that Chrisean was arrested in August 2022 for criminal trespassing in Phoenix, Ariz. Initial rumors were that the two got into a fight, but Blueface denied them.
Blueface then got into a physical altercation with Chrisean's father in September 2022 after the latter punched him, causing the rapper to retaliate with his own blows.
Then, Blueface was arrested in Las Vegas in October 2022 for felony attempted murder with the use of a deadly firearm or tear gas.
Article continues below advertisement
Also in October 2022, Chrisean made claims that Blueface struck her, per TMZ. She later rescinded her statement and stated that she was on "a bad trip" and Blueface actually rescued her at the time.
The most recent instance of Blueface and Chrisean getting into it came by way of a new episode of Crazy in Love, which the couple stars in. In it, Chrisean can be seen mending a head injury after allegedly striking Blueface with a Hennessy bottle.
The episode appears to have been filmed some time ago, and by the looks of Blueface's Jan. 9, 2023, Twitter post which reads, "I love when I spot a mf who said me an Rock doing a show was a bad idea but they watching the show full circle," as well as recent images on social media, it seems as though him and Chrisean are still going strong.
To keep up with all of the latest happenings in the world of Blueface and Chrisean, be sure to check out Crazy in Love streaming on The Zeus Network now.