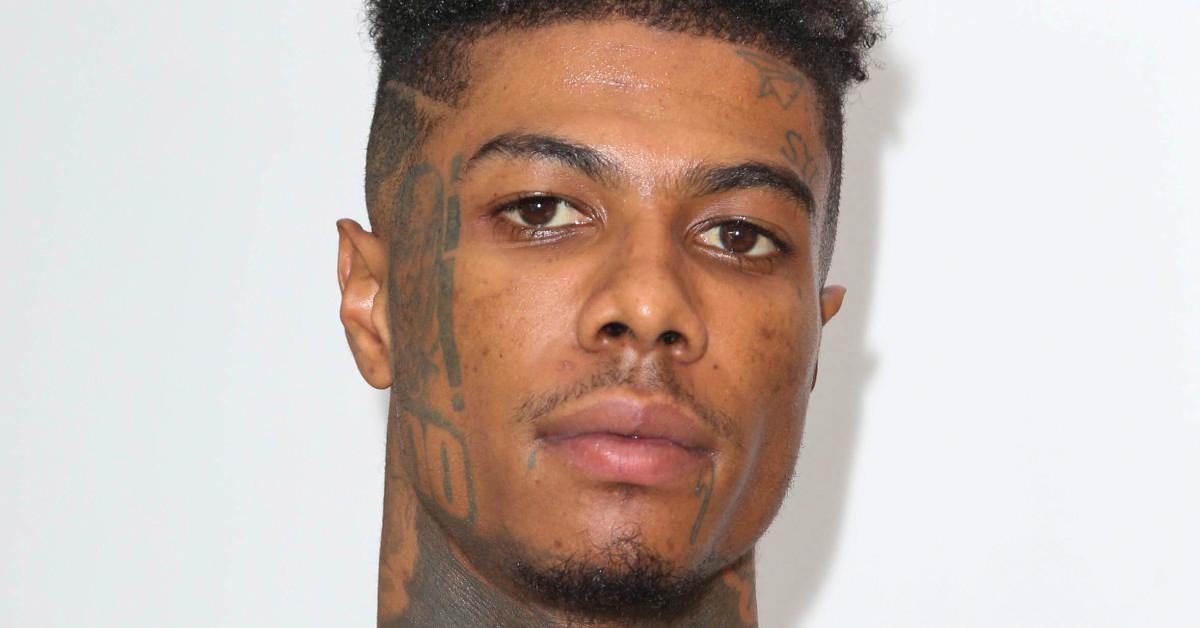 Rapper Blueface's Tekashi 6ix9ine Beef Is Just Another Chapter in His Wild Life
Between his baby mama drama, his body count boasts, and his bizarre reality show, Blueface has racked up quite the reputation in the three years that he's been a viral phenomenon.
Now the "Thotiana" performer is angling to face Tekashi 6ix9ine in the boxing ring amid the two rappers' escalating feud, per TMZ Sports.
Article continues below advertisement
"He ain't gonna take that, bro," Blueface told the site this past week. "He wouldn't take that if his mom was on her deathbed and it was her last breath and she said, 'Tekashi, just fight Blueface, and they'll give me a new heart.' He still wouldn't do it."
While wait for updates on that front, here's more about Blueface's headline-making life so far…
Who is Blueface's baby mama?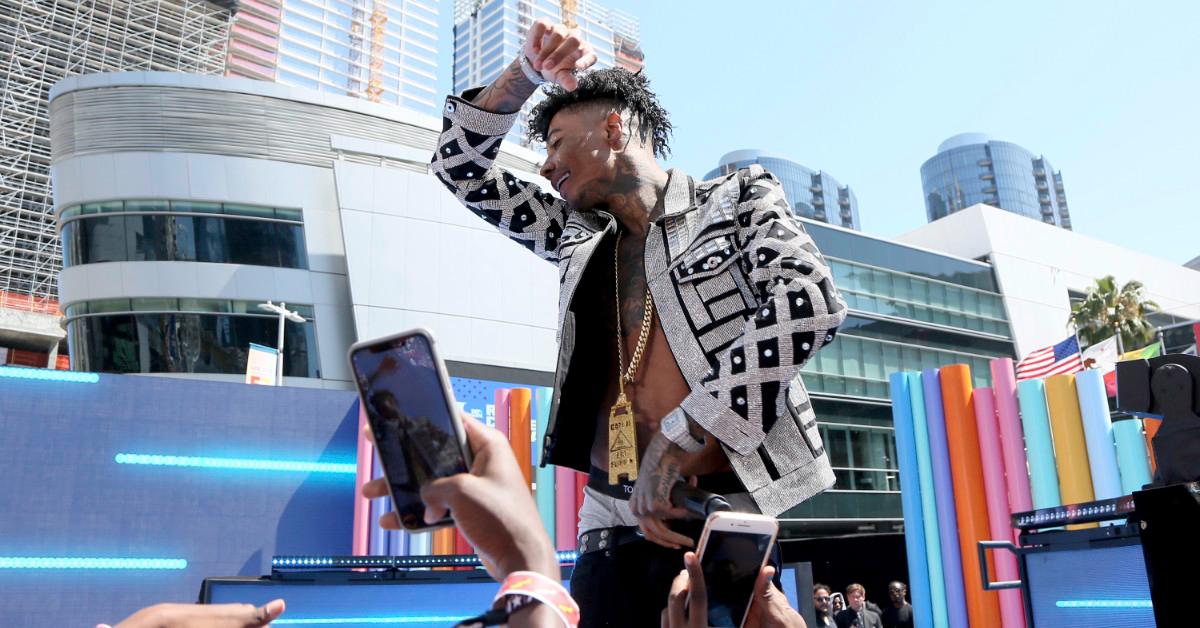 The mother of Blueface's son, Jevaughn, is a woman named Jaidyn Alexis, according to HotNewHipHop. On Instagram, Jaidyn identifies herself as the CEO of a business called Babyface Skin & Body.
Article continues below advertisement
A 2019 New York Times profile revealed more about Blueface's family life. He became a stay-at-home dad after coming home from college, watching over Jevaughn while Jaidyn worked.
His time as a stay-at-home dad also gave him time to work toward his rap career. "I would be at home with my son, write lyrics, rap on the 'Gram, come up with ideas," he told Fader in 2019. "When he get tired of me, I get tired of him, I had time to come up with s—t."
The site AceShowbiz covered some of Blueface's drama with Jaidyn: In 2020, he filmed her banging on the doors and windows at his place with a metal pooper scooper, and she later claimed that he found her with another woman at his house.
Article continues below advertisement
What is Blueface's body count?
In a viral 2019 Instagram video about Blueface's "body count," the rapper said he "might have been a little humble" in a prior interview when he said he had slept with 1,000 women.
The real number? "Ten thousand," Blueface said in the Instagram clip. "F—k it. Ten thousand!"
Article continues below advertisement
What's the story with Blueface's girlfriends and their tattoos?
This April, Blueface made headlines for a video in which he goes around a house, waking up women sleeping in bunk beds — women who appear to be his girlfriends, as TMZ observed — to tell them they're going to get tattoos if they're going to keep living in the house. "Tattoo or go home. Which one is it?" he said in the clip.
On Twitter, he clarified that the stunt was for an OnlyFans reality show titled Blue Girls Club in an apparent riff on the Oxygen reality show Bad Girls Club, according to XXL.
Article continues below advertisement
"For those who are curious, my show is a three-week series," he tweeted. "I move women in from all over the [United States], fly them out to Cali, put them under one roof. I own two homes. I don't stay there. I take care of all their financial needs while they are here, I promote their brands, etc. We film all day. Tune in."