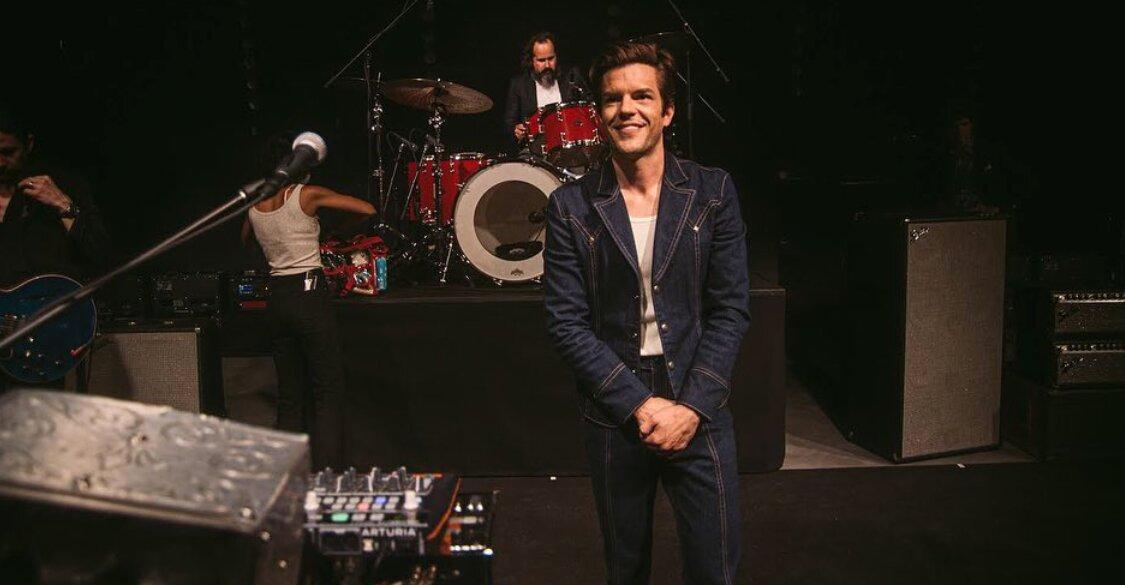 Brandon Flowers of The Killers Caused a Stir on Social Media Over His Appearance
When rock band The Killers performed their 2003 hit "Mr. Brightside" during halftime at the Las Vegas Raiders' home opener on Sept. 21, some fans didn't immediately recognize lead singer Brandon Flowers.
While a few viewers commented that the 39-year-old hasn't aged a day in 20 years, others noted that the keyboardist appears to have lost weight during quarantine, leading a handful of Twitter users to question whether he's sick. Here's what Brandon has said in the past about his health.
Article continues below advertisement
Brandon Flowers' weight loss doesn't stem from picky eating.
The father of three once admitted that he eats "like a truck driver," but it doesn't do much to his physique. "I must have a good metabolism," he told Q Magazine in a 2013 interview.
The Nevada native also stays lean by working out five times a week. "I do cardio and weights. I mix the cardio up: I do elliptical, StairMaster, and bike to distribute the damage and not put it all on my knees," Brandon explained to Men's Health in 2015.
Article continues below advertisement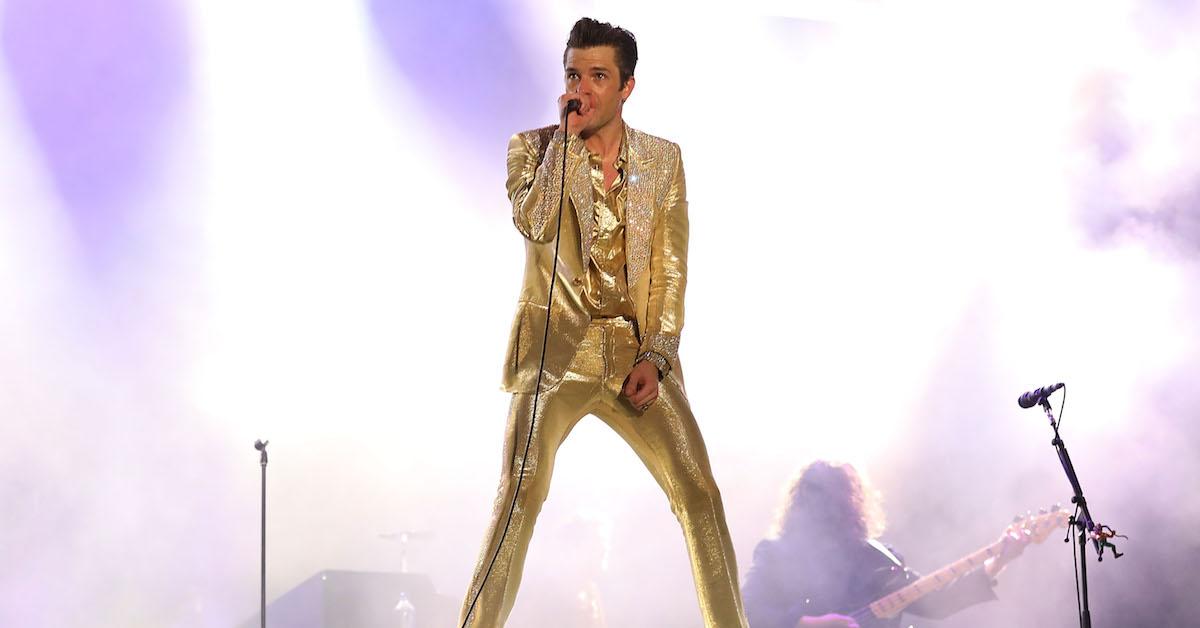 "There are lots of things I like about [exercising]," he added. "I need to get out of the house sometimes. I really feel the benefits of running in my brain. I feel lighter on my feet. I've got a lot more energy… Fitness has helped me with the performances."
Article continues below advertisement
Sick and/or addicted to drugs? Rumors spread about Brandon's thin frame after NFL set.
Though the band slayed their Monday Night Football appearance, several supporters couldn't help but express concern over Brandon's slim figure. "I hope Brandon Flowers isn't sick or something. Dude looks way too skinny. Praying for you bro!" one individual wrote.
Another stated, "I honestly can't tell if that's Brandon Flowers singing for The Killers or not. If it is, dude's gotten TOO skinny."
Article continues below advertisement
As for speculation that he's on drugs, the Grammy nominee previously revealed he got sober when his wife was pregnant with their first child in 2007. "I went through a small phase of thinking that I needed to be someone I perhaps wasn't. Luckily for me I was never drawn fully into [that rock 'n' roll lifestyle]," he told GQ in 2017.
"It's so attractive when you're young," Brandon confessed in a separate interview with The Daily Beast. "I never went to rehab or anything, but I drank and smoked. When I stopped… instantly the shows started getting better. I sang better, I had more longevity, and I felt better."
One of the people who inspired him to quit was his father. "My dad converted to Mormonism when I was 6, and he smoke and drank. His dad was an alcoholic, and his dad's dad was an alcoholic, and I saw him turn his life around," Brandon shared.
"It had a big impact on me, so as I got older and was coming of age, I came to that same realization of, 'I don't know if I want that in my fridge, and I don't know if I want that stuff around,'" he said. "My dad became a better person when he stopped doing all that stuff, so it was a big lesson for me."