Brett Oppenheim's Girlfriend Has Never Posted a Photo With Him on Instagram
By Kelly Corbett

Oct. 25 2021, Published 4:35 p.m. ET
Article continues below advertisement
Speaking of Brett, his exit from the O Group wasn't the only big life change he's gone through. He also got into a relationship. Keep reading to find out everything we know about Brett Oppenheim's special lady, Tina Louise.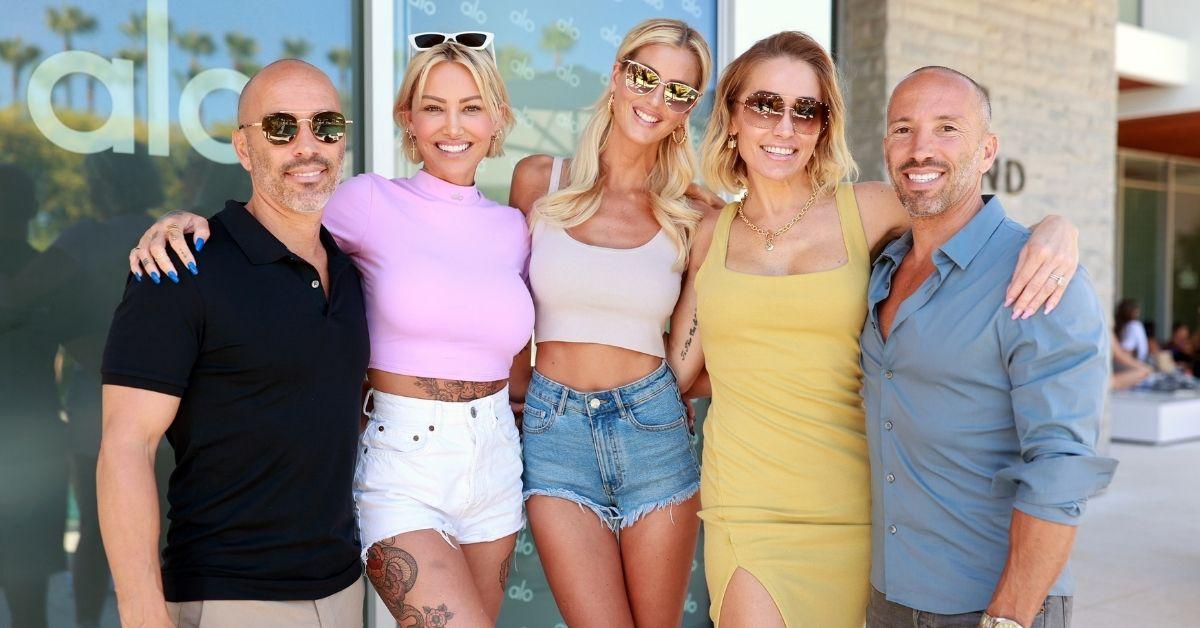 Article continues below advertisement
Who is Brett Oppenheim's girlfriend, Tina Louise?
Article continues below advertisement
Tina is very into fitness. The 34-year-old has shared a number of photos of herself at the gym and also reps supplement brand 1st Phorm in many of her posts. Despite being very active on Instagram, Tina Louise appears to have never shared any photos showcasing her beau, Brett Oppenheim. However, she has shared a few snaps with the ladies of Selling Sunset.
Article continues below advertisement
According to Inked, Tina is also a model. Born in Australia, she started her modeling career when she was 21 years old after a photographer snapped photos of her that would eventually land on the cover of Maxim Australia.
"Shortly after that, in 2007, I won Australia's hottest bikini model. After that I kinda blew up, featured on every magazine cover and swimsuit calendar in Australia, not to mention a few international ones also. I was interviewed on television for being Australia's most downloaded model," she explained.
Tina noted that she first visited the U.S. when she was 26 years old and would end up moving there a few years later.
Article continues below advertisement
Tina Louise has an impressive tattoo collection.
It's hard not to notice Tina Louise's detailed tattoo collection. The fitness guru got her first tattoo (a butterfly, to represent freedom!) when she turned 18, according to Inked. However, because her modeling career quickly took off at 21, she refrained from getting any more. At age 27, she went back to the tattoo parlor for some fresh ink... and hasn't stopped since.
Article continues below advertisement
One of Tina's tattoos reads, "There's nothing in a butterfly that tells you it's going to be a butterfly." She told Inked that it means don't judge a book by its cover. "I was bullied in school for being what they called ugly, I later became one of Australia's top bikini models. So this quote I hold close to my heart," she explained.
Brett Oppenheim was also involved with a woman named Katya Dmitrenco.
During Selling Sunset Season 3, Brett Oppenheim threw a housewarming party, where the Oppenheim Group ladies bugged him about a woman he was seeing at the time. When Christine asked if this woman had "wifey potential," his response suggested that he was just keeping it casual. "It's an absurd question. She has sex potential," Brett said to Christine.
Article continues below advertisement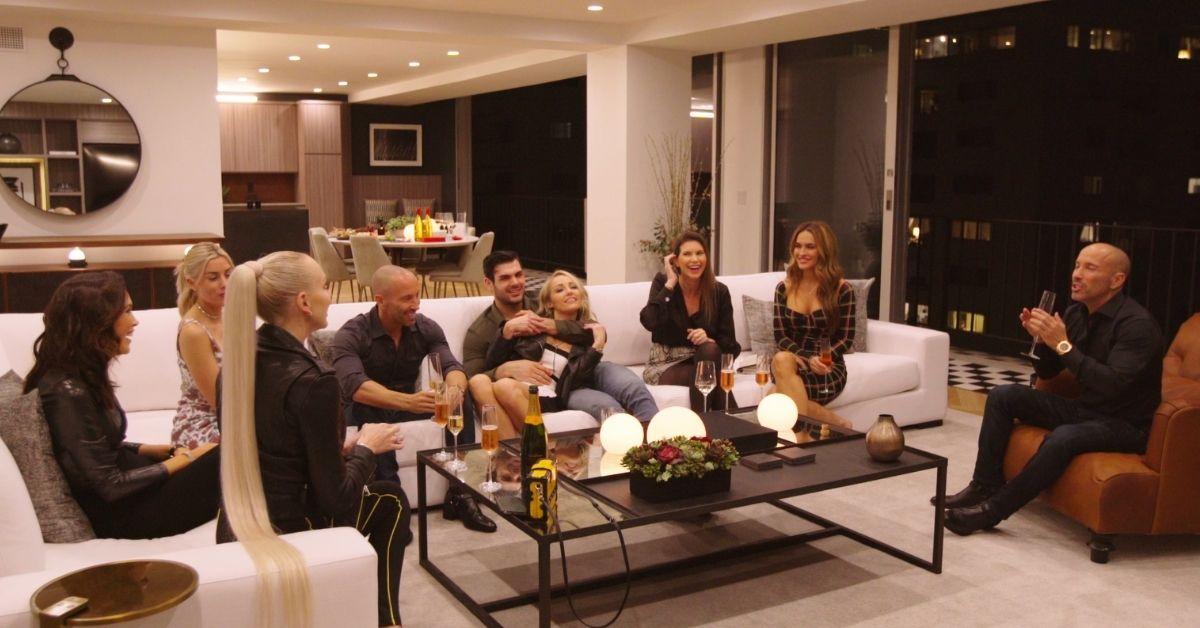 Talking to the group, he continued, "You guys get way too excited about who I'm seeing." Mary Fitzgerald fired back: "Well maybe you don't get excited enough about who you're seeing." The ladies then proceeded to stalk Katya on social media. "Why don't you like her photos? That's really rude," Christine inquired. "Should I comment for you? Do hearts?" Brett asked the ladies to stop teasing him.
Article continues below advertisement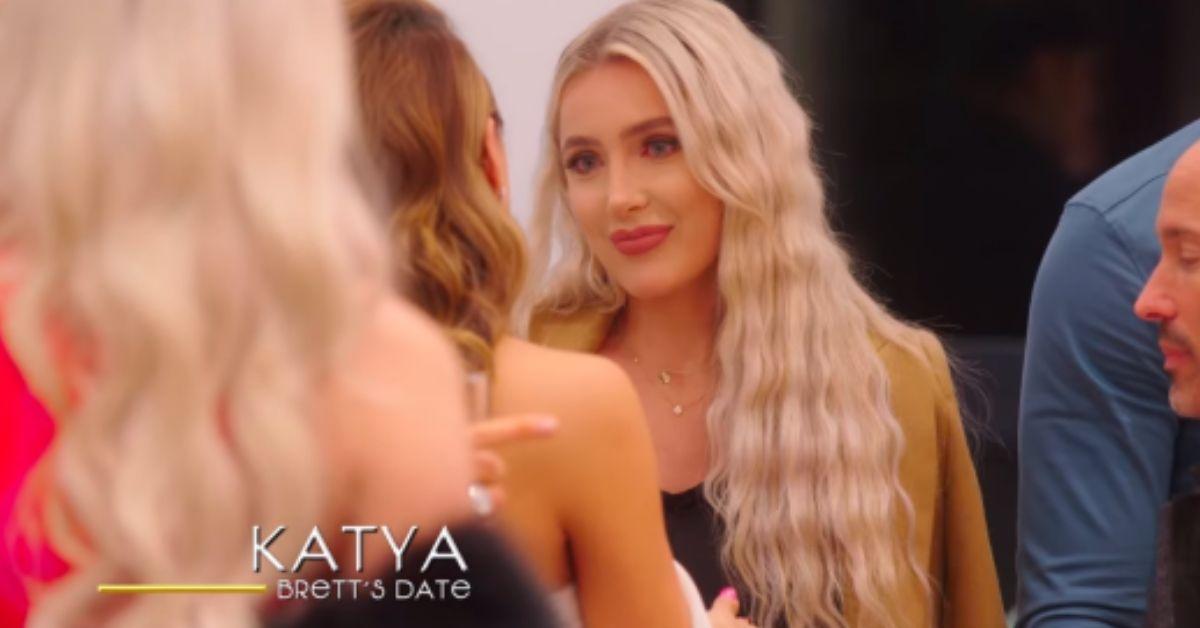 Later in the episode, Katya was seen with Brett during a charity auction that Chrishell held. After seeing what she looked like in real life, Christine had some thoughts. "Katya looks like if me and you had a baby, if we got a really good nose job and really good fillers," she said to Mary. According to Katya's Instagram, Katya's full name is Katya Dmitrenco and she lives in Los Angeles. She owns KD Brows which specializes in microblading and microlamination.
Other than Tina and Katya, very little is known about Brett Oppeneheim's past dating history. Fingers crossed, we'll get a closer look into his current relationship during Season 4. Selling Sunset Season 4 drops on Netflix on Nov. 24.