Who is Brett Oppenheim's Girlfriend Samantha Abdul?
Despite Brett Oppenheim's decision to leave the Oppenheim Group, he returned to Selling Sunset for another season. Season 5 of the reality drama premiered on Netflix in April 2022. In the latest season, the brothers face relationship woes while running their successful business.
Article continues below advertisement
Selling Sunset fans will also see Brett's romance with Australian model and entrepreneur Tina Louise on the show. However, the Oppenheim Real Estate CEO is still searching for his "one." Take a look at Brett's dating history.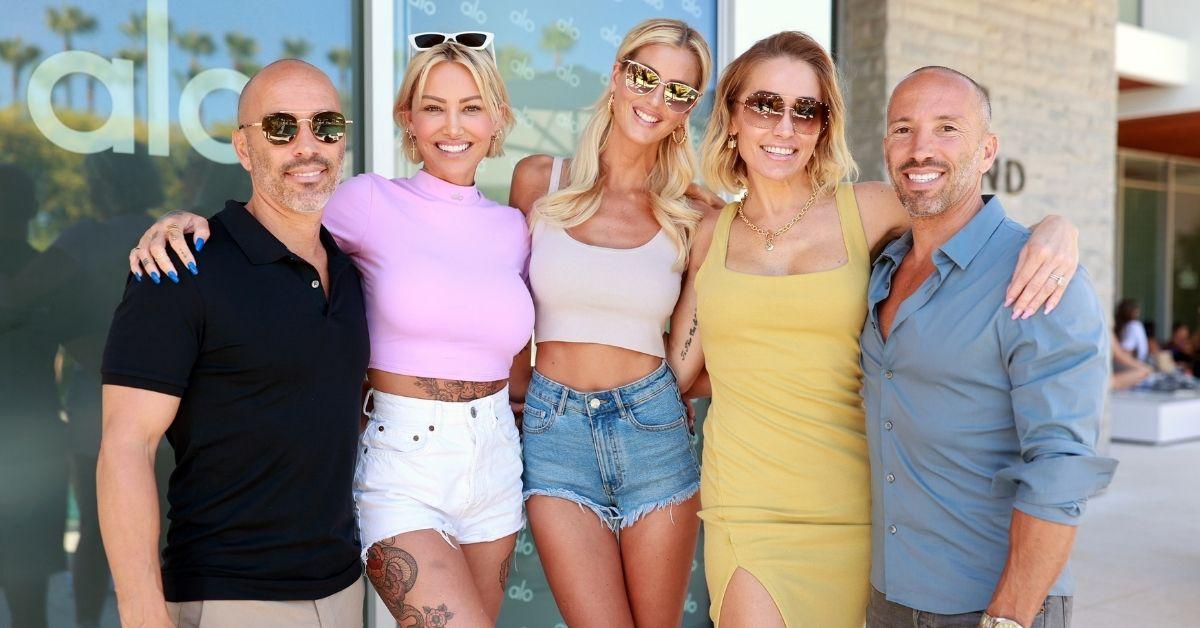 Article continues below advertisement
'Selling Sunset' star Brett Oppenheim started dating Tina Louise in 2021.
Brett and Tina went Instagram official by showing several photos of them frolicking on the beach in April 2021. He seemed smitten with his new love, who also dabbles in entrepreneurship. The former Maxim Australia cover girl is currently the co-owner of a vegan Mexican restaurant called Sugar Taco in Los Angeles.
Article continues below advertisement
Tina and Brett's relationship mostly played out via his Instagram page. While he often posted photos of them together on vacation or hanging out with the Selling Sunset crew, Tina didn't return the favor. Instead, the fitness lover shared pictures of herself with the ​​ladies of Selling Sunset.
Brett Oppenheim confirmed he and Tina Louise broke up after eight months.
During an Instagram Q&A in December 2021, a fan asked Brett to disclose his relationship status. Although he intended to focus on real estate questions at the discussion, the entrepreneur confirmed he was single "as of very recently," per Page Six.
Article continues below advertisement
Brett's reveal came after his twin, Jason Oppenheim, announced his split from Chrishell Strause via Instagram. In addition to the insanely similar timing, Brett also took Jason's lead by reflecting on his and Tina's relationship on his account.
"I am grateful for you, Tina," he posted underneath a carousel of their photos. "For your love, your laugh, your smile, and for our enduring friendship."
Brett is now dating Samantha Abdul. They made their red carpet debut in August 2022.
Article continues below advertisement
Brett also added an overlay of text in each of his photos with Tina, just like Jason did for Chrishell.
"Tina is the most genuine ... loving ... beautiful woman I could have ever dreamed of," he wrote. "With the most breathtaking smile ... I will always love her and be her friend," he wrote.
Article continues below advertisement
Brett didn't disclose what led to his and Tina's split. However, she gave some insight into their dynamic in December 2021. When TMZ approached her outside of Sugar Taco, Tina reportedly told the outlet she and Brett broke up because she wanted to start planning a family, and he did not. Chrishell made similar claims regarding her and Jason's relationship. However, Tina declared she and Brett are still friends.
Brett Oppenheim was also involved with a woman named Katya Dmitrenco.
During Selling Sunset Season 3, Brett Oppenheim threw a housewarming party, where the Oppenheim Group ladies bugged him about a woman he was seeing at the time. When Christine asked if this woman had "wifey potential," his response suggested that he was just keeping it casual. "It's an absurd question. She has sex potential," Brett said to Christine.
Article continues below advertisement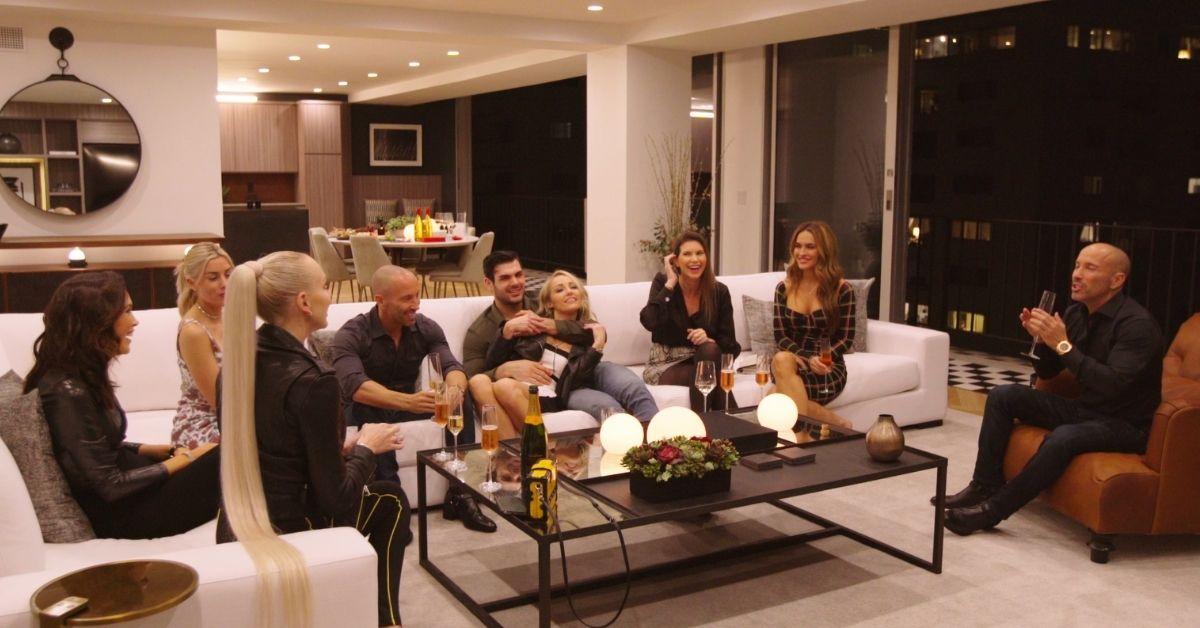 Talking to the group, he continued, "You guys get way too excited about who I'm seeing." Mary Fitzgerald fired back, "Well maybe you don't get excited enough about who you're seeing." The ladies then proceeded to stalk Katya on social media.
"Why don't you like her photos? That's really rude," Christine inquired. "Should I comment for you? Do hearts?" Brett asked the ladies to stop teasing him.
Article continues below advertisement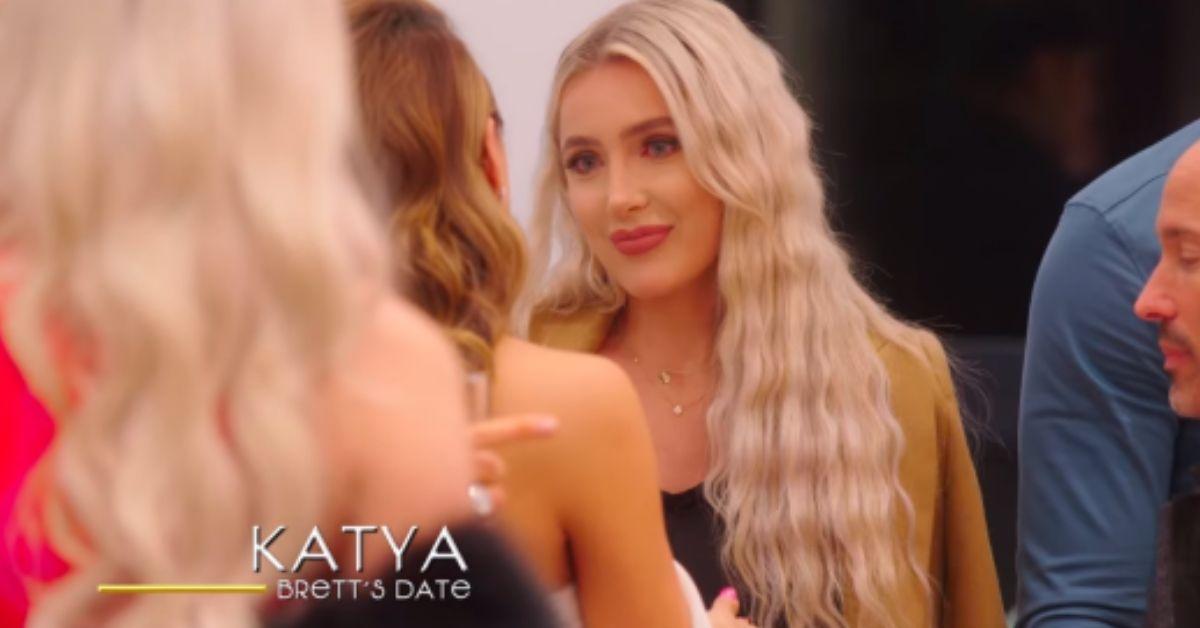 Later in the episode, Katya was seen with Brett during a charity auction that Chrishell held. After seeing what she looked like in real life, Christine had some thoughts. "Katya looks like if me and you had a baby, if we got a really good nose job and really good fillers," she said to Mary. According to Katya's Instagram, Katya's full name is Katya Dmitrenco and she lives in Los Angeles. She owns KD Brows, which specializes in microblading and microlamination.
Other than Tina and Katya, very little is known about Brett Oppeneheim's past dating history. However, we're sure his dating life will remain a hot topic amongst the O Group for seasons to come.
Stream the entire series of Selling Sunset on Netflix.