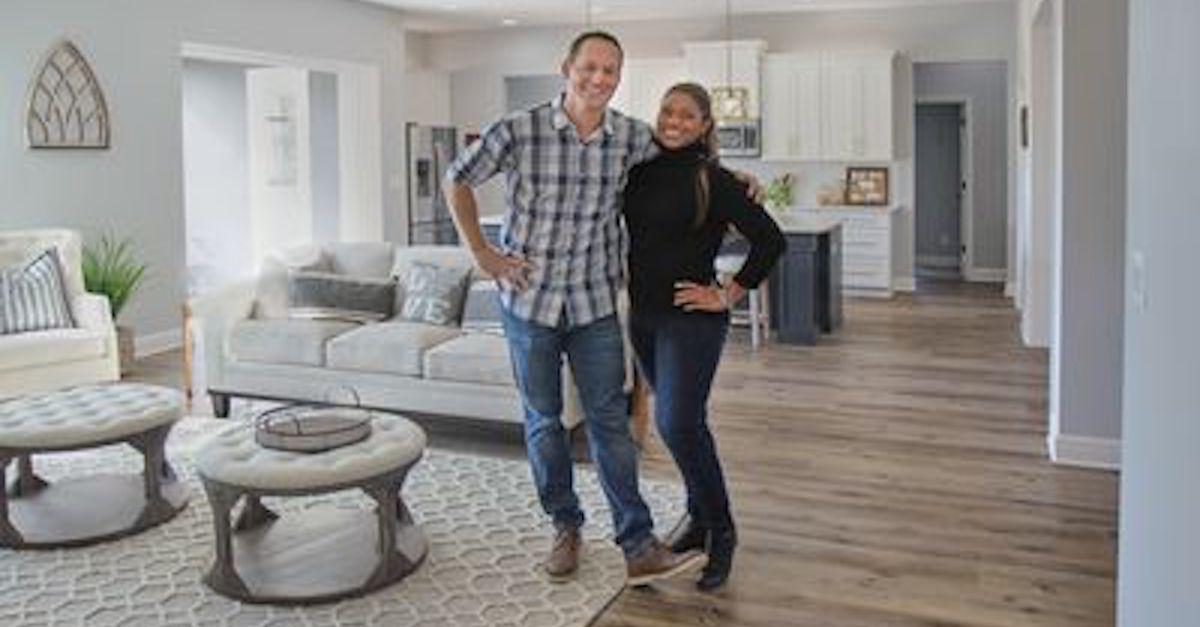 Who Are Brian and Mika Kleinschmidt? Meet the Stars Behind '100 Day Dream Home'
By Lizzy Rosenberg

May. 5 2020, Updated 9:25 a.m. ET
Everyone has their own personal HGTV addiction, and our latest is — without a doubt — 100 Day Dream Home. The binge-worthy series features married couple Brian and Mika Kleinschmidt, who help clients get the dream home they've always wanted by first figuring out what styles they like, so they can ultimately curate a "personalized home" in 100 days or fewer.
Article continues below advertisement
Brian and Mika Kleinschmidt are total home-design superheroes, which undoubtedly stems from several years of hard work. Needless to say, they were destined for success from the beginning.
Article continues below advertisement
You may recognize Brian from Season 15 of 'The Amazing Race.'
Brian grew up in Riverview, Fla. with a wide variety of interests and talents. In high school, he dabbled in athletics, singing, and acting. He decided to start out his career in sports and entertainment marketing, according to Fandom, but eventually, he decided to test his expansive set of skills on The Amazing Race, Season 15 with his then-wife, Ericka Dunlap. Ericka and Brian divorced a few years later.
However, after his stint on the Amazing Race, Brian went on to pursue other things. These days, according to Observer News, Brian is working as a developer, who largely focuses on construction details. He now puts these skills to the test alongside his now-wife, Mika, in their new nine-part house-flipping series.
Article continues below advertisement
Mika and Brian met in high school, but didn't start dating until he was divorced.
Mika is no stranger to moving homes — her father was in the military, so she ended up attending four different high schools, according to Fact Files. At one high school she attended, however, Mika met Brian, and although they didn't date at the time, they reconnected through friends several years later. Brian introduced her to acting, and together, they got involved with various community theatre shows before deciding to become business partners.
Article continues below advertisement
Mika eventually decided to get her real estate license, and these days, she specializes in both real estate and home design. Needless to say, she's more than ready to offer her much-needed expertise to clients searching for a new and personalized abode. 
Article continues below advertisement
'100 Day Dream Home' has proven to be quite popular.
Clearly, the show has a strong and dedicated fan-base —  in fact, 100 Day Dream Home won by a landslide in a vote cast by the network, which surveyed viewers' favorite series to binge-watch at home during the quarantine, according to HGTV. It kicked off HGTV's "Fan Favorite Friday" marathon on Friday, May 1.
Additionally, Twitter is totally obsessed with Brian and Mika as a couple — they have fantastic chemistry and an awesome eye for design. Check out what fans have said about it below.
Article continues below advertisement
Article continues below advertisement
Brian and Mika have both had incredibly interesting and eclectic life experiences, which have clearly led them to success on their latest series. We're seriously psyched to see them perform some real-life home design magic.
New episodes of 100 Day Dream Home premieres on Sundays at 10 p.m./9 p.m. CT on HGTV .