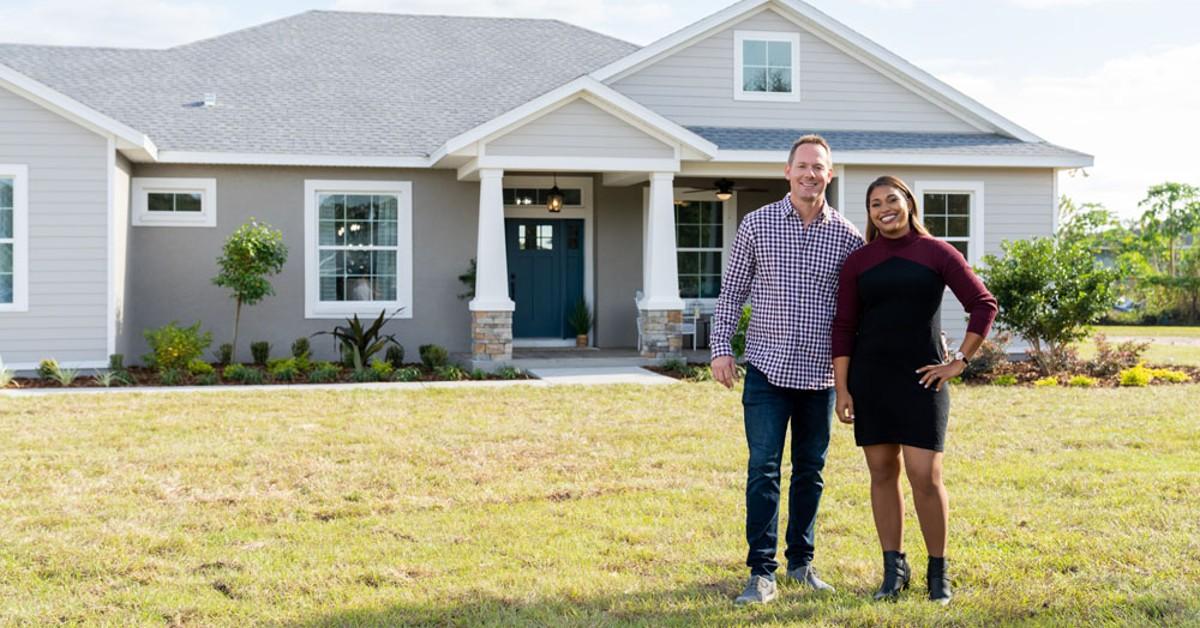 Does HGTV's '100 Day Dream Home' Really Occur Over Just 100 Days? Here Are the Deets
"Design and build a house in 100 days." We can hardly peel ourselves off the couch to work out once a week. Though HGTV series 100 Day Dream Home seems to boast a wildly ambitious premise, television has seen it before.
Remember ABC's Extreme Makeover: Home Edition? Originally hosted by actor and carpenter Ty Pennington from 2004 to 2012, (it was rebooted in 2020), the series watched a team of designers and builders renovate and transform an entire home for a worthy family in just seven days.
Article continues below advertisement
Though the series didn't involve building the foundation of a home up from nothing, it was still a highly impressive process. When it comes to 100 Day Dream Home, however, people wonder if married duo Brian and Mika Kleinschmidt — the former being a developer and the latter being a real estate agent — are really creating the jaw-dropping, move-in-ready houses of people's dreams in 100 days. Are these talented architectural gods and goddesses sleeping? Let's delve into the truths of100 Day Dream Home.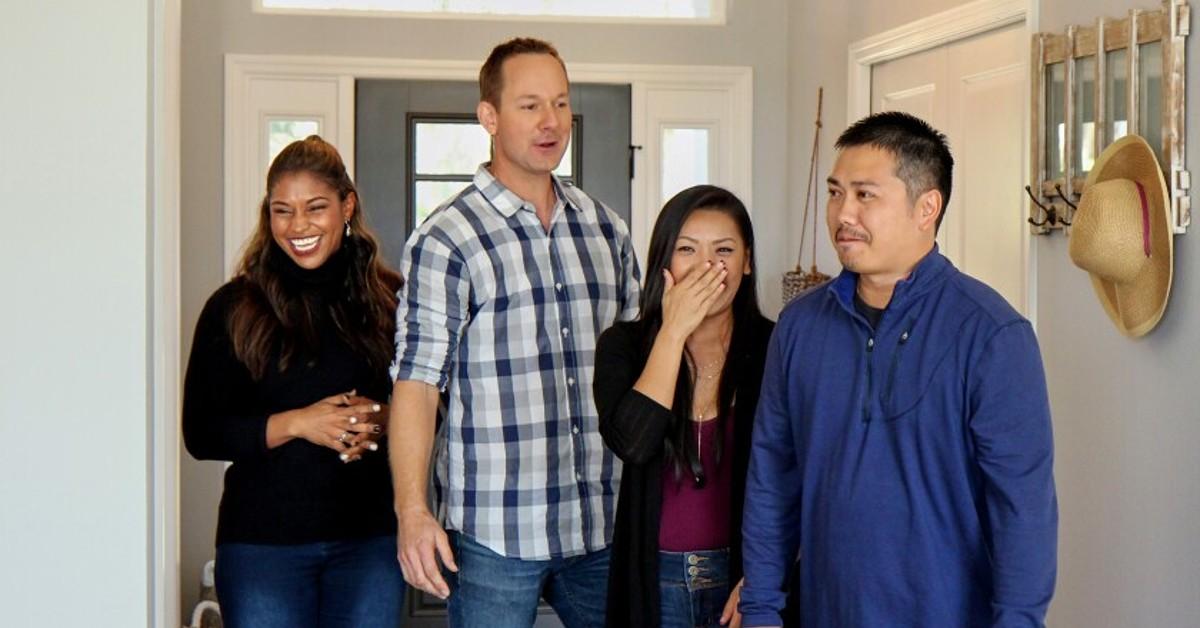 Article continues below advertisement
Do Brian and Mika Kleinschmidt really build a home from scratch in just 100 days?
Listen, it's hard not to raise our eyebrows regarding the legitimacy of certain HGTV series. House Hunters, for example, hasn't exactly held onto its veil of false realism. But 100 Day Dream Home is much more authentic.
"When you see Brian and Mika's expertise and experience in action during their high-adrenaline, time-crunched process to build stunning homes within 100 days, you can't help but be inspired by it," Jane Latman, the president of HGTV and Streaming Home Content for Discovery, Inc., said in response to its Season 3 renewal, per The List.
Article continues below advertisement
"This duo is fun, fresh and unique — and fans can tell they are having a great time together. When you consider their incredible talent and the audience response to the show, it's an easy call to make more episodes."
In the end, the clients are always pleasantly surprised (and overwhelmed with tears) by Brian and Mika's execution of their vision as well as by the secret endeavor the home experts shock them with. Whether it's a cozy added room or a dreamy balcony, the clients are always happy campers.
Article continues below advertisement
"There hasn't really been a time when they've hated it. Or at least they haven't said anything to us yet," Brian told People. "We feel pretty confident when we make those decisions that this is something that's going to enhance their life," Mika said.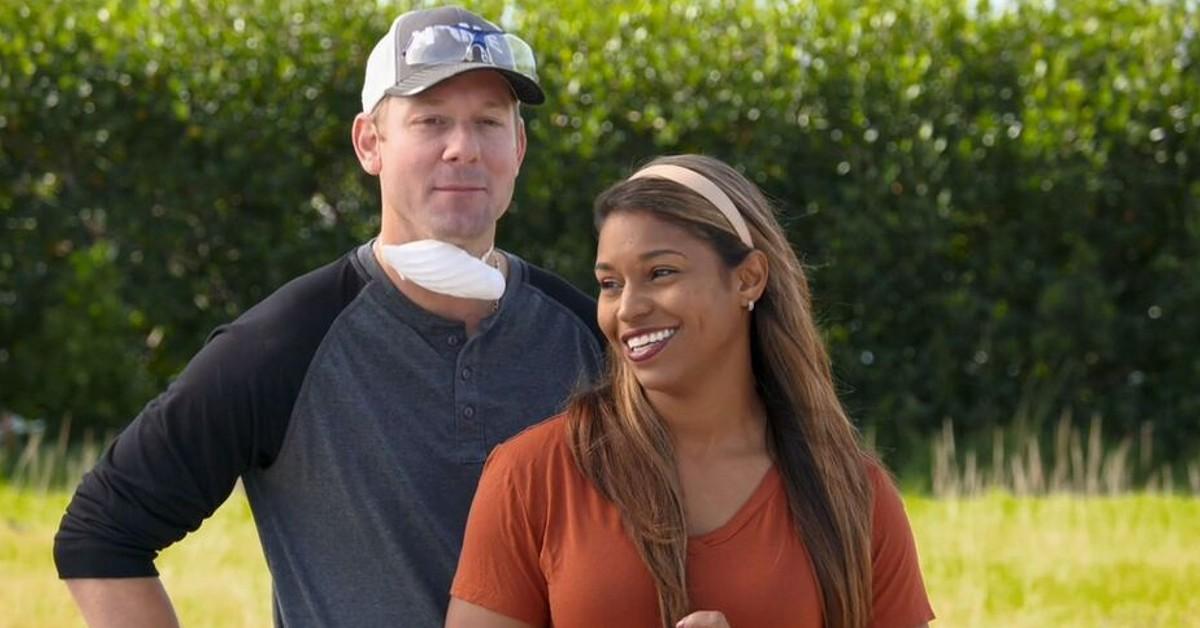 Article continues below advertisement
Amazingly, Brian and Mika have never missed their 100-day deadline.
Brian, a former student of the University of Central Florida, disclosed to UCF Alumni in 2020 that he and his wife have never had to admit, with their tails between their legs, that a home was unfinished within 100 days. Though impressive, it's not an easy feat.
"There's always unexpected challenges in construction, but the most frustrating challenges are the ones that we have no control over like the weather," Brian explained.
"We can usually overcome minor hiccups in our timeline but when a hurricane or tropical storm comes through and delays us by a week, that timeline goes right out the window. Every single episode/build comes down to the wire, but we do whatever it takes to get the homes completed in 100 days or less."
Article continues below advertisement
"It's very stressful, but also very rewarding when we see the smiles and excitement on our clients' faces when they see their dream home for the first time," Brian warmly stated.
From brilliant conceptualization to diligent execution, viewers and clients are always in awe of the work Brian and Mika present. Behind the gifted Tampa couple's smiles and stunning composure are blood, sweat, tears, and a whole lot of talent.