Folks Are Reigniting the Drama Between Trisha Paytas and Brianna Chickenfry
What sort of drama went down between influencers Brianna Chickenfry and Trisha Paytas? Old videos have resurfaced, sparking a fresh debate.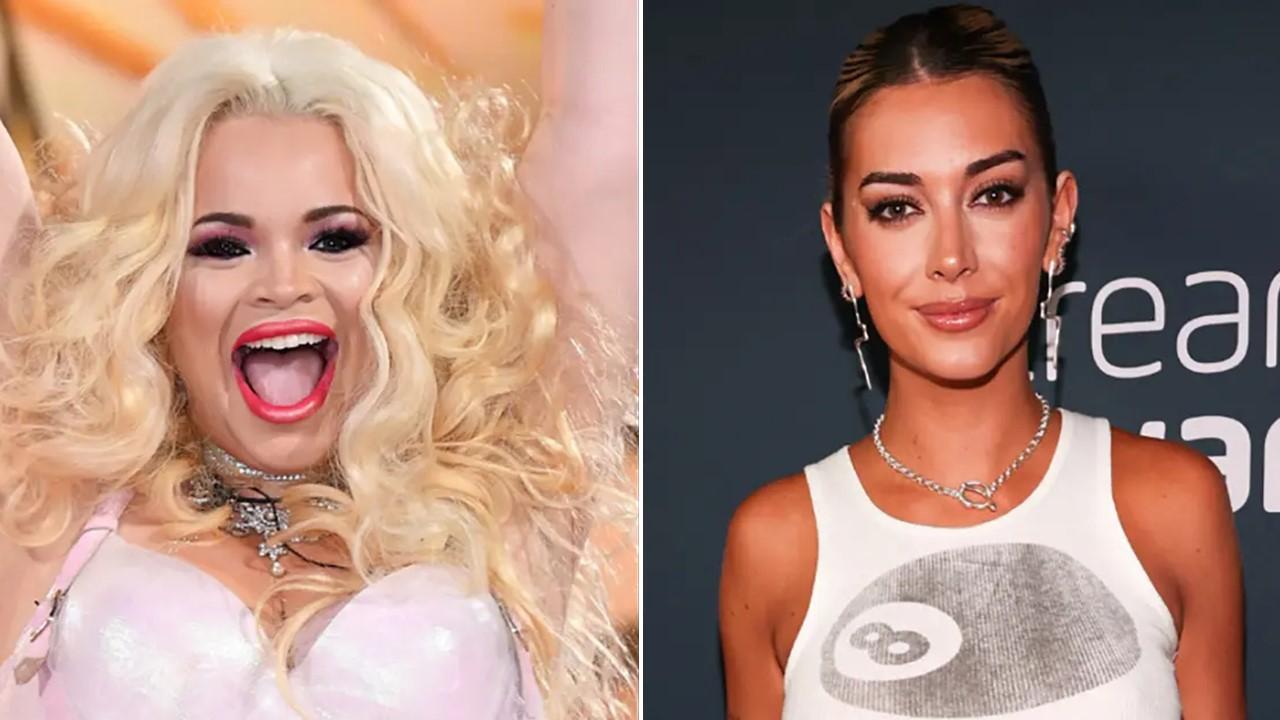 Just the Gist:
The internet has been reminded about the drama between Trisha Paytas and Brianna Chickenfry.
Conflict arose between them following a video that was posted in 2019.
Brianna responded to recent comments over the old video.
Article continues below advertisement
Internet personality Trisha Paytas (she/they) has had it rough on the internet as of late. Throughout the summer of 2023, the popular YouTuber and podcaster spoke out against Colleen Ballinger after the allegations against Colleen and her subsequent ukelele apology damaged their former partnership. By that same measure, Trisha also grilled Colleen after the latter had allegedly sent out explicit images of Trisha without her consent.
Article continues below advertisement
Having been open about her struggles with mental health and her advocacy for body positivity, Trisha has had much of her old drama continue to haunt her. Lately, the internet has been reminded of some beef that went down between Trisha and Brianna LaPaglia, known to her fans as Brianna Chickenfry. Here's what happened between them and how Brianna has responded to their drama resurfacing.
What's the drama between Trisha Paytas and Brianna Chickenfry?
Trisha opened up about the drama between her and Brianna in an episode of her podcast, Just Trish, that was posted on Sept. 5, 2023. In the episode, she brought up a video from a few years ago in which Brianna was recorded reacting to Trisha's content on OnlyFans.
In the old viral video, Brianna could be seen laughing at Trisha's videos alongside her employees at Barstool Sports.
Article continues below advertisement
"I already talk so much about my insecurities with my body," Trisha mentioned in her podcast episode. "There are so many things you can critique me for and hate me for, but you're gonna take my naked body and make fun of me? I just think that's literally the scummiest of the scummy."
Trisha makes it a point to state that neither women nor men should be tearing other women down when they are willfully putting themselves on platforms like OnlyFans.
Article continues below advertisement
Trisha spoke about her beef with Brianna for a few seconds, tops. However, that was enough for Trisha's fans to hop on some of Brianna's social media platforms to call her out. On TikTok, Brianna even responded to one of the comments asking her about the way she and her Barstool Sports colleagues reacted to Trisha's OnlyFans.
In a now-deleted TikTok, Brianna seemed angry to have to address the drama that, as she remembers, happened in 2019.
"She already made YouTube videos about me [and] this was a trending topic on BFFs (her podcast) for three weeks," Brianna retorted. "This is the reason she hates everyone on BFFs. I'm confused why she's still talking about this."
Article continues below advertisement
Brianna also alleges that she didn't know she was being recorded as she reacted to Trisha's OnlyFans, though people are doubtful of her claims.
Distractfy has reached out to Trisha Paytas and Brianna Chickenfry about the video.