The Britney Spears Selena Gomez Beef Explained
The alleged Britney Spears Selena Gomez beef may surprise fans, especially given the stars' highly publicized friendship over the years.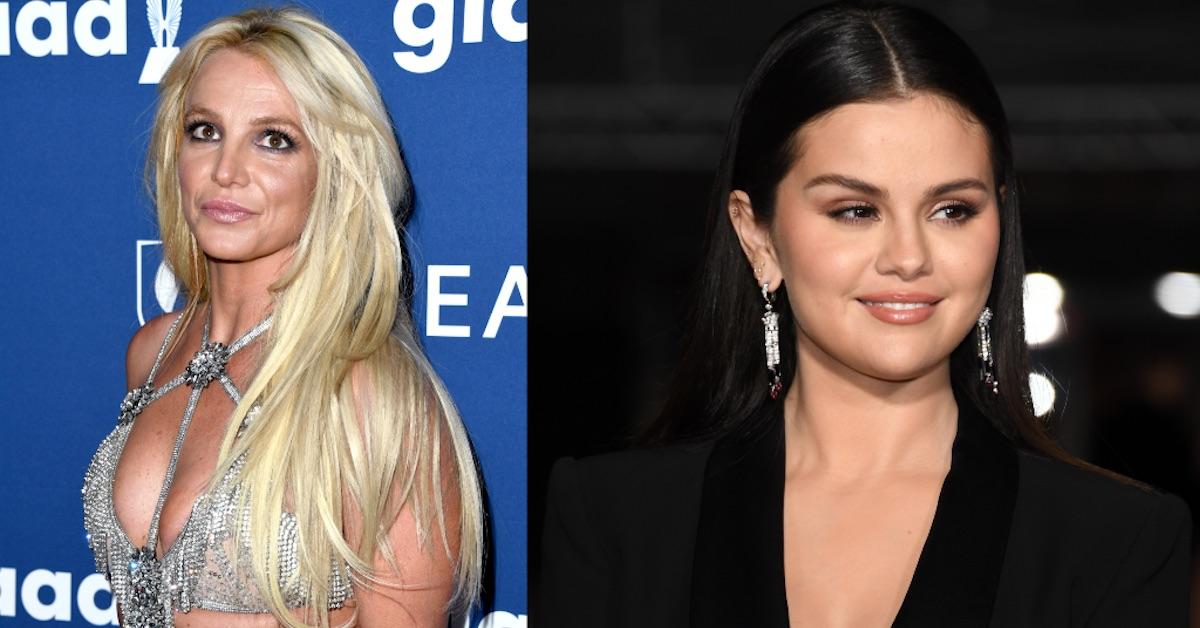 The news that a Britney Spears v Selena Gomez beef is even happening has basically broken the internet. Remember, these two pop stars were reportedly BFFs — Selena was even one of the few guests at Britney's wedding to Sam Asghari. So what could the seeming soul sisters possibly be sparring over?
Article continues below advertisement
It turns out that Britney has once again gone on the defensive over her steamy Instagram photos, which leave little to the imagination — and a speech Selena gave six years ago has fans thinking the "Hold Me Closer" crooner may have put a target on the body positive star's back.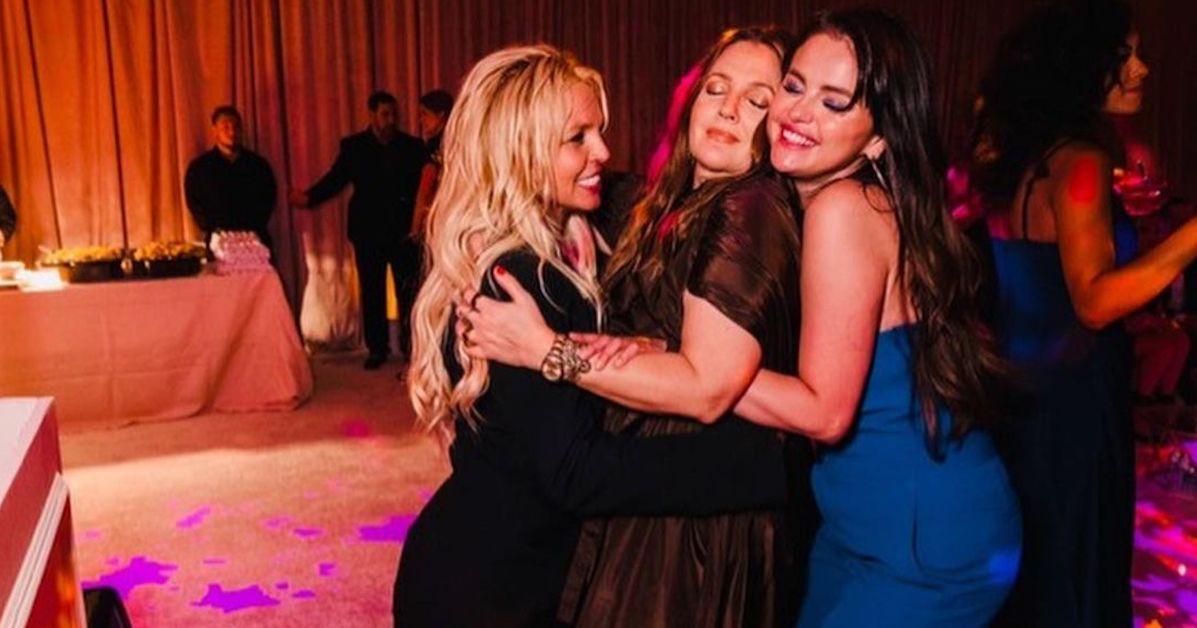 Article continues below advertisement
Are Britney Spears and Selena Gomez beefing?
Britney is one of the most undressed stars on Instagram since she was freed from her conservatorship in November of 2021. Practically any day of the week, the singer's nearly 42 million followers can catch their favorite pop princess showing off her body — not that there's anything wrong with that!
Article continues below advertisement
Britney has defended her free-spirited Instagram presence in the past, calling out the double standard of her pride in her body being celebrated when she was a teenager, and criticized as an adult, per BuzzFeed News. But things took a turn when it seemed like Britney was specifically blasting her friend Selena for being hypocritical about revealing too much on social media.
According to In Touch Weekly, Britney took to Instagram and wrote a scathing takedown of someone, and people were convinced it was meant for Selena. "Don't you just love the nerve of women who stand firmly getting awards and speak on their beliefs about not showing their bodies on Instagram???!!!!!," she wrote. "They say 'This is NOT something I would do,' yet those women are the very ones who get 4 million dollar budget videos made about sucking and licking on homemade ice cream!!!!"
Article continues below advertisement
Some people thought this was a pointed remark about Selena's 2016 American Music Awards speech in which she told the audience that she didn't want to see their bodies on Instagram, but rather what was in their hearts.
Article continues below advertisement
In her original post, Britney referenced "righteous speeches" that shamed people who expose their bodies on social media. She went on to call whoever she was talking about "a hypocrite," then ended her post by wondering, "why would you stand firmly against girls getting attention JUST LIKE YOU and they have absolutely nothing????"
Britney says her comments weren't about Selena at all.
After the internet's uproar, Britney clarified her remarks in a new Instagram post.
"What I said had nothing to do with anyone specific at all …" Britney claimed in part in the follow-up post. She continued, "I [was] honestly referencing my days when I was younger when I got discriminated against harshly … men in interviews discussing my boobs on live TV or showing my midriff and skin!!! If anybody knows what judgment feels like, I'm sure Selena has gone through something pretty similar."
Article continues below advertisement
In the end, Britney professed her hope for women to lift one another up. Selena has yet to comment on the alleged — and perhaps imaginary — beef, but fans have some thoughts.
Article continues below advertisement
While it's possible that Britney could have aimed her comments at Selena, we're gonna just take her at her word and chalk this one up to the internet reading too much into innocuous posts. Honestly, it's for the best — we don't need any more negativity in our timelines!