Britney Spears and Sam Asghari Have an Inspiring Meet-Cute Story
How did Britney Spears and Sam Asghari meet? Britney Spears and Sam Asghari announced their pregnancy on April 11, 2022. How did they meet?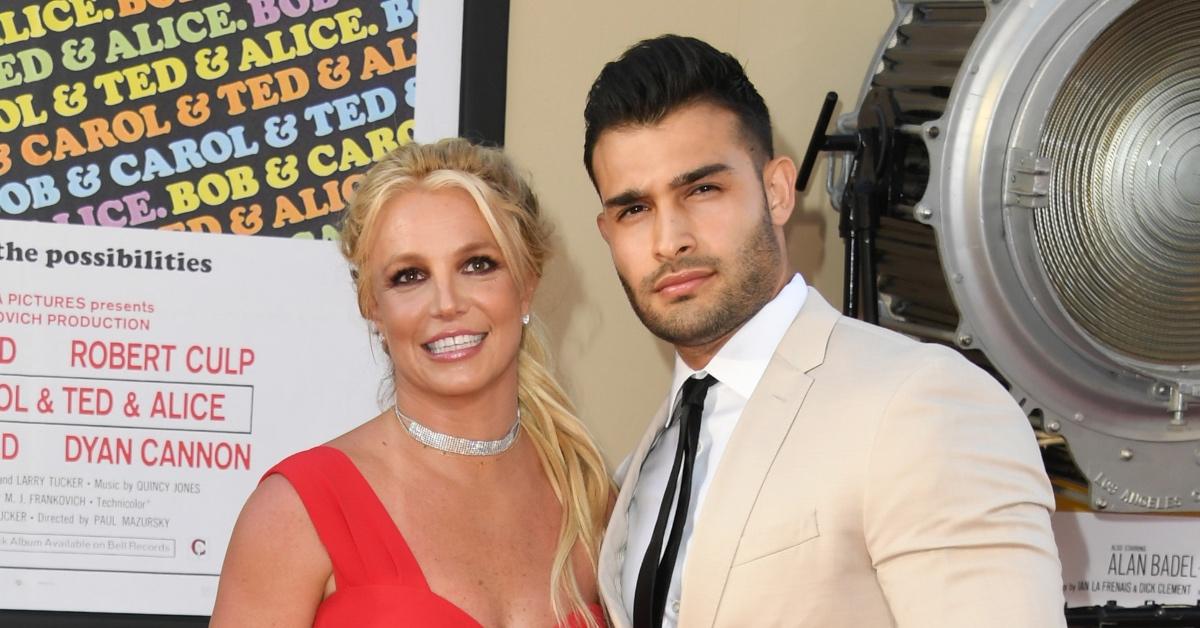 On Monday, April 11, 2022, "In the Zone" singer Britney Spears announced that she and her longtime partner, Sam Asghari, are expecting their first baby together. Britney skyrocketed to fame with "Baby One More Time" in the fall of 1998. She had a few-day-long marriage with Jason Allen Alexander, her childhood sweetheart, in 2004. She also shares two sons with Kevin Federline, whom she divorced in July 2007. Now, Brit seems happier than ever with Sam. How did they meet?
Article continues below advertisement
How did Britney Spears and Sam Asghari meet? Their love story began on the set of "Slumber Party."
Britney and Sam first met during the shooting of the "Slumber Party" video clip.
As she explained during an appearance on Fast in the Morning with Nathan Fast and Sybil Summers, a radio show airing on AMP 103.7, she and Sam exchanged numbers the same day. What's more, they made plans to grab some sushi. Per Glamour, Britney forgot about the encounter — only discovering Sam's number in her bag months later.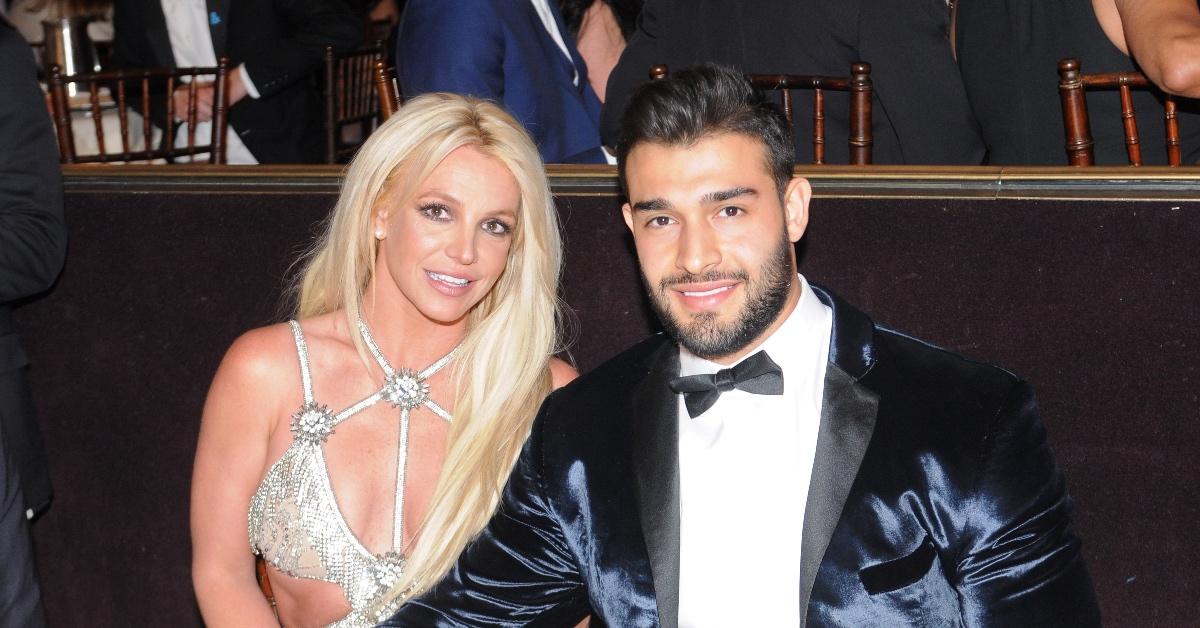 Article continues below advertisement
Britney Spears and Sam Asghari relationship timeline: Here's how the relationship unfolded between the stars.
Britney and Sam made the relationship official on Jan. 1, 2017, via an Instagram post. In the photo, Britney and Sam are wearing a matching black outfits, with Sam's right hand around Britney's shoulders.
Since then, Britney has posted about her beau on many occasions. In March 2017, they embarked on what looks like a romantic getaway to celebrate Sam's 23rd birthday. The corresponding Instagram post shows the stars mid-hike and also features a selfie and a closeup of Sam's birthday cake.
The same year, Britney and Sam ventured on day trips to Malibu, Calif., and other locations.
In the summer of 2017, they traveled to Japan together. Soon enough, Sam got invited to Sean Preston's and Jayden James' birthday celebrations held in Disneyland. (Sean Preston was born on Sept. 14, 2005. Jayden James was born on Sept. 12, 2006.) In November 2017, Britney, Sam, Sean Preston, and Jayden James were pictured together again.
Article continues below advertisement
The couple celebrated their first anniversary in February 2018. They soon attended one of their first events, the 29th GLAAD Media Awards. In July 2019, they were also sighted at the Los Angeles premiere of Once Upon a Time in... Hollywood, via Elle.
The #FreeBritney movement began in the first half of 2019, after a podcast titled Britney's Gram released a voicemail message created by a source who identified themselves as a former member of Britney's legal team.
Article continues below advertisement
Sam expressed his support on Instagram in the summer of 2021, ahead of a court hearing. Britney was released from the conservatorship in November 2021. Britney and Sam announced their engagement in September 2021.
Britney Spears has referred to Sam Asghari as her husband a few times — which has sparked wedding rumors.
Britney occasionally refers to Sam as her husband, which led some fans to believe that the stars might have tied the knot behind the scenes. According to one theory, they could have gotten married during a recent trip to Hawaii. They have yet to share further updates.