What Happened Between Brynn Whitfield and Lizzy Savetsky on 'RHONY'? Inside Their Feud
Lizzy Savetsky left 'RHONY' following a feud with Brynn Whitfield, but what really went down? Details ahead on the fallout seen 'round the world..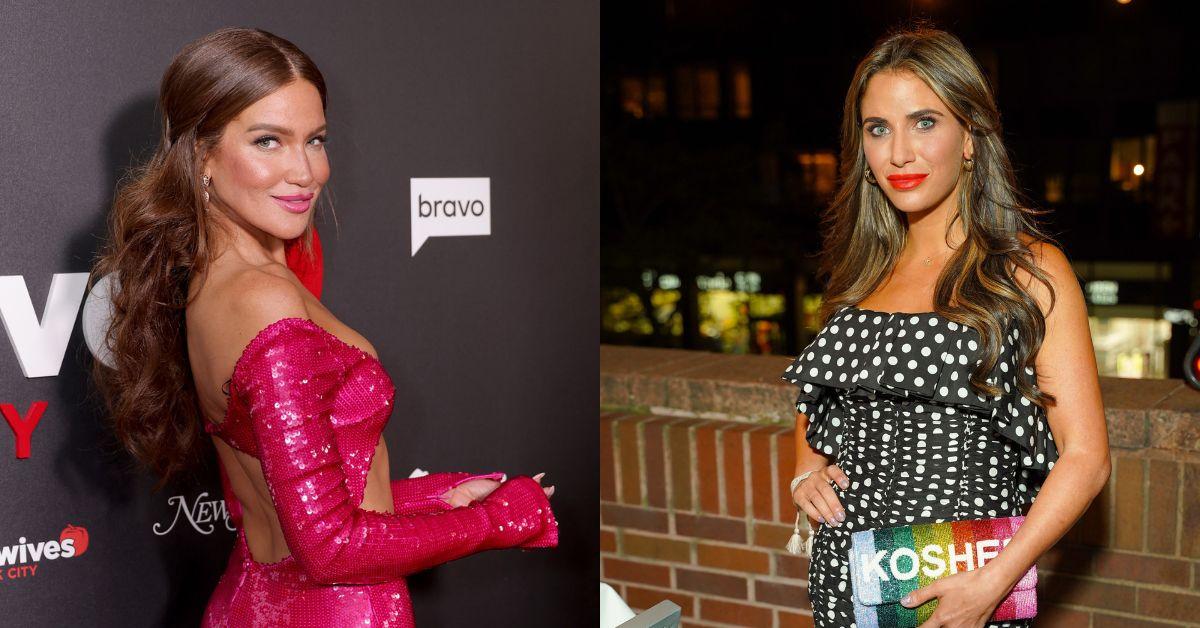 Several arguments have occurred over the years on The Real Housewives of New York, but there may also be some that are too offensive to even air. That was the case between RHONY star Brynn Whitfield and Lizzy Savetsky, and led to Lizzy's departure from the show just one month after the Season 14 cast was announced on October 16, 2022 at BravoCon.
Article continues below advertisement
"As a proud orthodox Jewish woman, I thought participating in this series would be a great chance to represent people like me and share my experience," Lizzy said in her November 16, 2022 Instagram post.
"Unfortunately, from the time of my announcement in the cast, I was on the receiving end of a torrent of anti-semitic attacks. As this continued, I realized this path was no longer right for me and my family," she added.
However, what seemed to be an honest Instagram post may not be telling the whole story as to what led to Lizzy's RHONY exit, involving more drama with Brynn than people even realized. With that in mind, here's a breakdown as to what really happened behind the scenes.
Article continues below advertisement
Lizzy Savetsky leaving 'RHONY' goes way beyond what she explained on her Instagram. She had a feud with Brynn Whitfield.
Yes, it is quite possible that Lizzy was subjected to antisemitic attacks. However, a post from Twitter back in November 2022 shined a new light on the events prior to Lizzy's involvement with the RHONY franchise being terminated, and which may have led to a dismissal rather than her leaving the show on her own terms.
Article continues below advertisement
A user on Reddit also delved into the matter that same month, saying it all began when Brynn was hoping Lizzy would "set her up" with someone.
"Lizzy said something about only setting up Jewish people to keep the bloodline," the user stated. They went on to say that it was assumed that Brynn "compared that to Nazis or called her a Nazi."
Then, Lizzy's husband and plastic surgeon Ira Savetsky allegedly compared Brynn's statements to inappropriate racial slurs, which producers couldn't help but overhear. Ira continued to stand by these comparisons while bickering with production, and next thing you know, Lizzy announced that her involvement in the franchise is no more.
Article continues below advertisement
Brynn Whitfield has yet to say anything about Lizzy Savetsky and her husband.
As of this publication, Brynn has not addressed the issue with Lizzy specifically. However, she did admit at the RHONY premiere on July 13, 2023, why she may be considered a "villain" for the series.
"I'm always like, referencing movies or I love Larry David, so I'm always just having jokes," Brynn stated during an interview. "And sometimes I think I take my jokes a little too far, but I'm working on that and talking to someone about it. I'm just joking," she added.
Article continues below advertisement
It's important to note however that like Brynn, Lizzy has not spoken about the matter to the press, and has instead moved on from the situation. She's continued to share posts on her Instagram handle @lizzysavetsky regularly, and has also posted videos of her daughter Stella reciting and giving information about the Torah on a weekly basis.