Build-a-Bear Has Just Released a New Line of Adult Bears — Wait, What?
Build-A-Bear After Dark introduces a whole line of customizable bears for a certain kind of grown-up. What's part of the new lineup?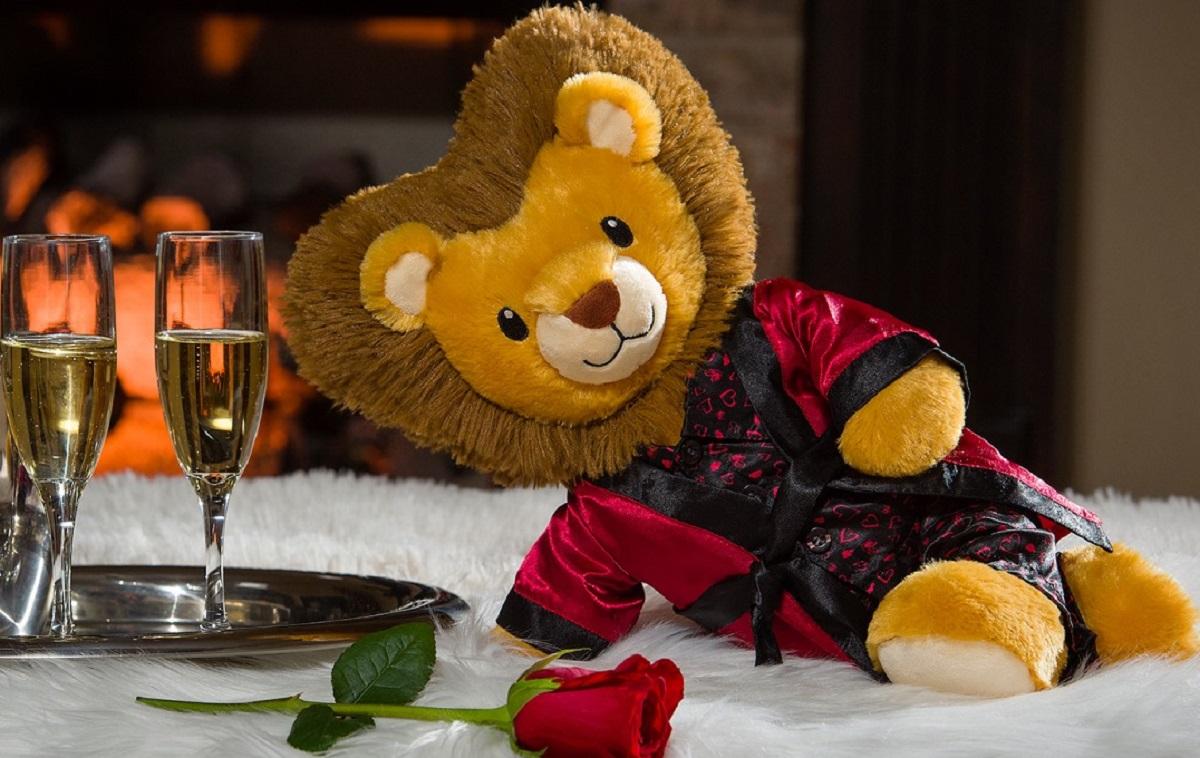 Build-A-Bear Workshops stores offer all kinds of stuffed animals for kids and and geeks of all ages. But if Pokémon or Star Wars-themed bears don't cut it for you, there's a section of the shop full of bears that cater specifically to adults, courtesy of Build-A-Bear After Dark. Whether you're buying a romantic gift or just trying to personalize your stuffed animal with SFW adult themes, After Dark probably has a bear for you.
Article continues below advertisement
If you've never stepped inside the Build-A-Bear Workshop at your local mall, here's how they work. You choose a stuffed animal casing — like an Alolan Vulpix — and they get hooked up to a stuffing machine until they're the perfect amount of soft. You then choose accessories and a voice box with custom or prerecorded sounds. Then boom! You have a new stuffed animal friend!
But if nerd stuff isn't your thing, there are some new bears in the After Dark shop for you.
Article continues below advertisement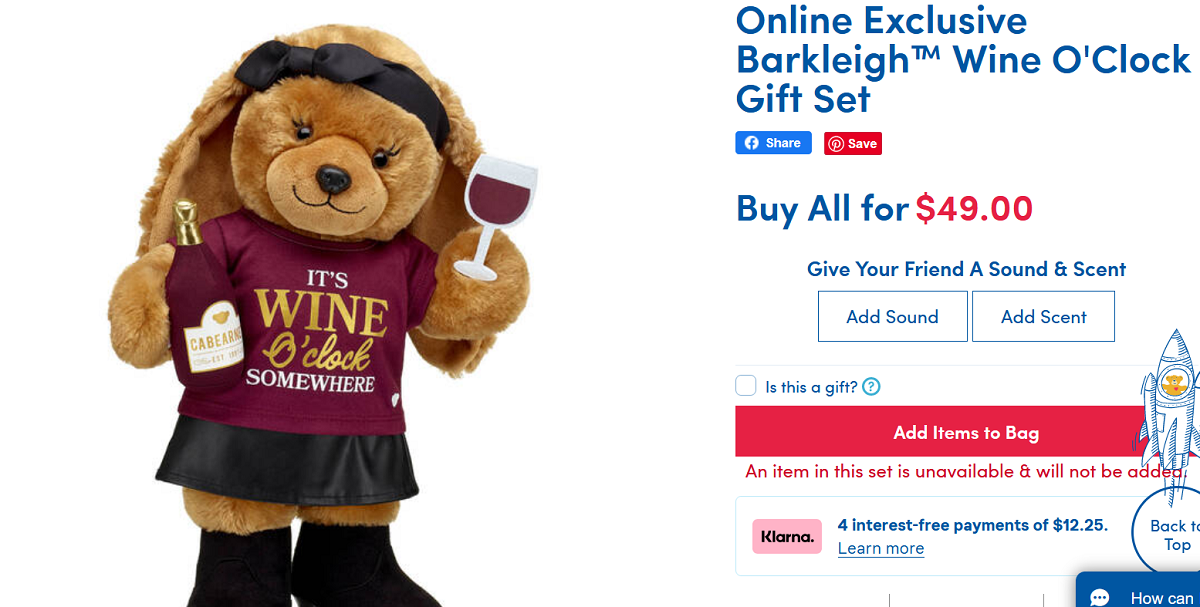 What's in the Build-A-Bear After Dark line?
The official product page for Build-A-Bear describes the bears in the "After Dark" lineup as perfect for adults.
"From stuffed animals from your favorite movies and franchises to teddy bear gifts for adults celebrating life's achievements, there are plenty of stuffed animals for adults to love and snuggle with."
Many of these adult-themed bears can also be found on a companion shop called "The Bear Cave."
Article continues below advertisement
Are you a football fan? Shopping for a partner on Valentine's Day? Are you a wine mom, or a wine mom at heart? There's an After Dark bear for you at Build-A-Bear. The online shop offers a variety of different animals, designs, and accessories for teddy bear enthusiasts who want their bears to look a little more mature.
Bears like the scented Red Roses Bear have a distinct flowery stitching patter to turn your Valentine's Day bouquet into a bear-quet. This bear also comes in white and pink.
Article continues below advertisement
Of course, there's no shortage of combinations you can make at Build-A-Bear. You can trick out different bears with different accessories to make the perfect adult gift, or treat yo' self to a companion for the distinguished grown up. The bears aren't the cheapest buddies around, but with a generous amount of customization to make a perfect stuffed pal, you're likely getting your money's worth. Besides, what self-respecting adult doesn't want a Rosé Over Roses pastel kitty?
Check out the entire After Dark line on the Build-A-Bear website.