A Familiar Actor From Mayim Bialik's Past Plays Kat's Late Father on Fox's 'Call Me Kat'
Though Kat's father is deceased in Fox's 'Call Me Kat,' the protagonist's dad occasionally visits her in dream-like sequences. Who plays her old man?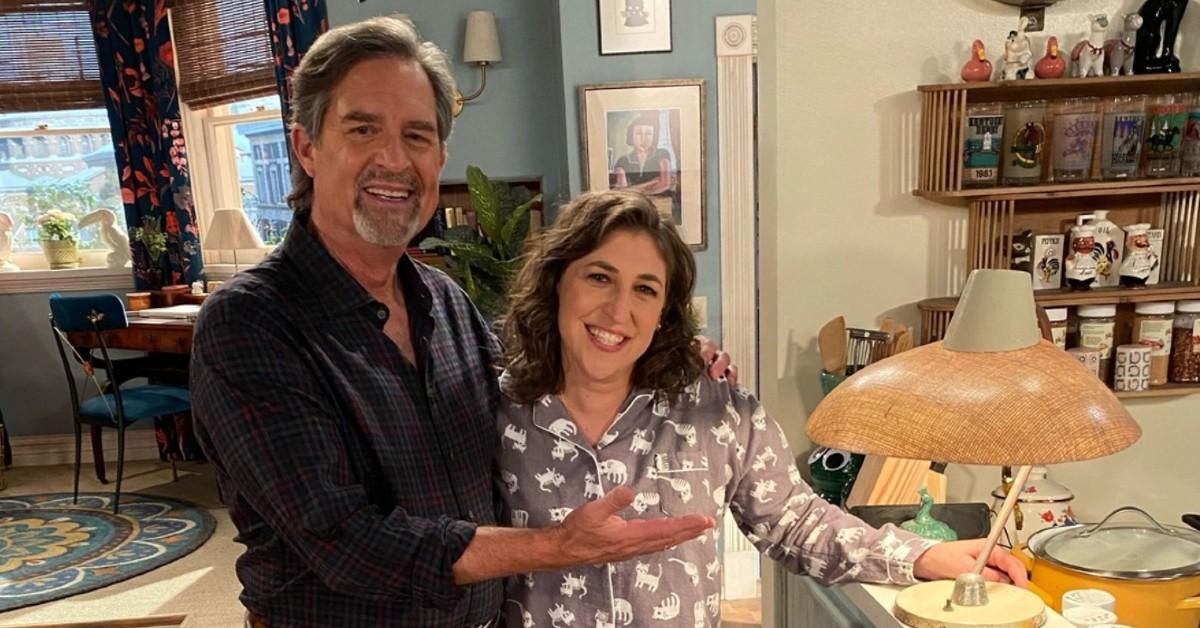 Boasting sometimes wobbly notes of Fleabag humor, a sitcom about a woman running a quirky cat cafe is as fresh a concept as any. Starring Jeopardy! host and literal neuroscientist Mayim Bialik (The Big Bang Theory), Fox's Call Me Kat — which is based on the BBC U.K. series Miranda — follows the trials and tribulations of Kat, a single 39-year-old woman who ditches her boring, unfulfilling day job to open a cat cafe in Louisville, Ky.
Article continues below advertisement
As she takes emotional blows from her mother, Sheila (Swoosie Kurtz) — who is heartbroken that she isn't married with kids by now — and the universe, Kat is confident in her unconventional life decisions. We know Kat's mom is uber-traditional and, well, alive, but what about her dad?
A familiar actor returns as Kat's late father in Season 3, Episode 7, titled "Call Me Dame Booty Clench," and it's the full-circle Blossom reunion we didn't know we needed.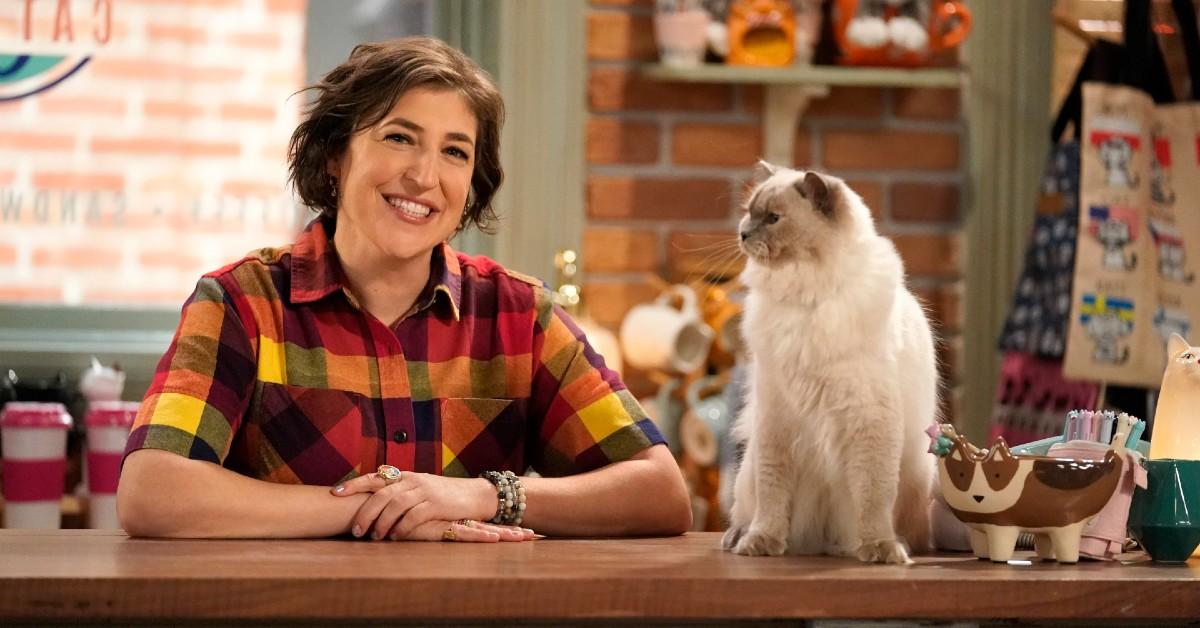 Article continues below advertisement
'Blossom' actor Ted Wass returns as Kat's deceased father in Season 3 of 'Call Me Kat.'
Ted Wass (Soap) played Blossom Russo's father, Nick Russo, in cult classic coming-of-age sitcom Blossom, which ran from 1990 to 1995. For those who live under a pop culture rock, Mayim Bialik played the titular character.
The Nov. 17, 2022, episode of Call Me Kat sees Ted play Kat's dad, Harley, who appears in a dream-like sequence while his daughter is driving. The two discuss the fact that Sheila is selling Kat's childhood house to move into a retirement home, a sore subject for the protagonist.
"You gotta stop her, dad! Haunt the crap out of her," Kat jokes. Of course, Kat's ghostly father appears to make his daughter ponder over what's really bothering her.
Article continues below advertisement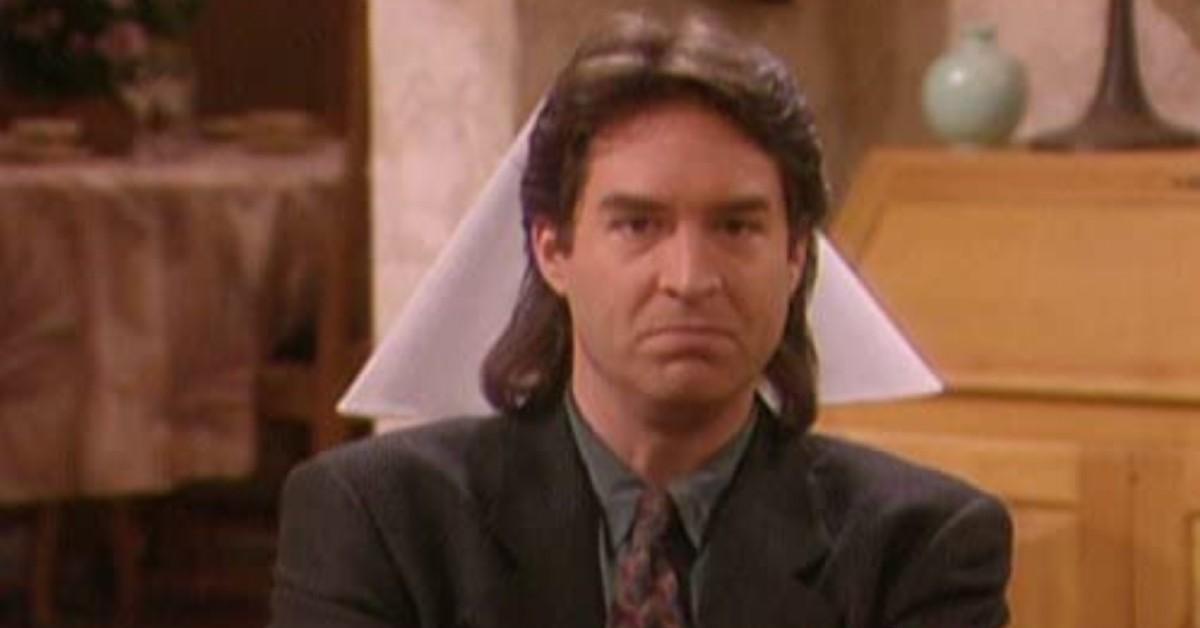 "Let me ask you a question: Are you sure what you're upset about is the house?" he asks. It isn't long before the conversation shifts, as Harley forces Kat to confront her complex feelings surrounding Sheila getting older. Whether Kat wants to admit it or not, her mother is in the winter stage of life. "I just still see her as the young, vibrant woman who packed cigarettes in my lunch so I can make friends," Kat says.
Article continues below advertisement
This is the second guest appearance for Ted, as he played Kat's father in the Season 2 finale of Call Me Kat. Clearly, the role of Harley is a recurring one for the veteran actor.
Ted isn't the first Blossom star to visit the set of Call Me Kat, however. Mayim's former costars Joey Lawrence (Melissa and Joey), Jenna von Oÿ (The Parkers), and Michael Stoyanov (Space Station 76) guest-starred in Call Me Kat's Season 2 premiere.
"I guess for us being able to be together [again on Call Me Kat] and see how easy it still is for us to interact is empowering for me and Don [Reo], to be able to say like, 'Wow, we really think there's something here,'" Mayim told Entertainment Tonight in May 2022.
Mayim revealed that she and Blossom creator Don Reo are working on a project involving the Blossom cast, so it might not be long before we see more of Ted.
Season 3 episodes of Call Me Kat premiere Thursdays at 9:30 p.m. EST on Fox.