Giratina Origin Forme Is Available in 'Pokémon GO' — Does It Come in Shiny?
Can Giratina be shiny in its Origin Forme? The legendary Pokémon is currently available in 'Pokémon GO' raid battles. Can you get a shiny version?
Whether you're a real completionist as a Pokémon trainer or are just looking for bragging rights among your fellow players, you might be on the lookout for Shiny versions of your favorite Pokémon. In case you aren't aware, Shiny Pokémon are Pokémon with an alternate color scheme than their usual palette. These can range from slightly off-color Pokémon or they can amount to completely different-looking versions of well-known creatures.
In fact, even Legendary Pokémon can be Shiny too!
Article continues below advertisement
Shiny Pokémon are incredibly difficult to get your hands on in any Pokémon, including the mobile ARG title Pokémon GO. In GO, the odds of finding a Shiny Pokémon are about 1 in 500, according to Dexterto. If you're lucky enough to get your hands on one, it'd certainly be nice to show off to your friends.
With the Pokémon currently available in raid battles as of this writing, players are wondering if the legendary Giratina can be Shiny in its "Origin Forme." Here's what to know.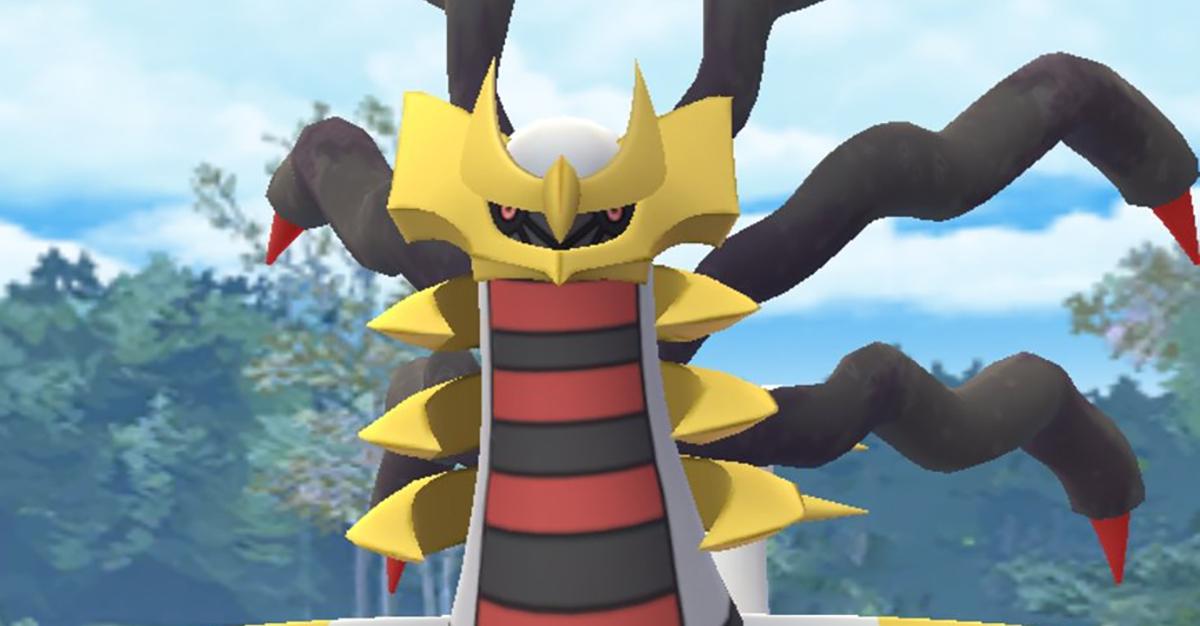 Article continues below advertisement
Can Giratina be Shiny in its Origin Forme? Here's what to know in 'Pokémon GO'.
Giratina is a Legendary Ghost/Dragon Pokémon that was first introduced as part of Gen IV in Pokémon Platinum. In Pokémon lore, it is a member of the "creation trio" in the Sinnoh region and is a very powerful addition to your Pokémon collection.
Interestingly, Giratina's hexapedal form is also known as "Altered Forme" and is considered to be an alternative appearance. If given a Griseous Orb in the game, it will convert into its limbless and ethereal "Origin Forme."
Giratina Altered Forme was first added to Pokémon GO in October 2018 during the Halloween event, with its Origin Forme following in April 2019.
On Oct. 20, 2022, Giratina Altered Forme was available as a raid boss capture for one week. As of Oct. 27, 2022, Origin Forme is now available for players to capture via raid battles. Giratinas caught by players before Nov. 1 will have the attack "Shadow Force."
Giratina's Altered Forme has a Shiny version that you can capture, but does Origin Forme have one?
Article continues below advertisement
Indeed it does! As opposed to the red accents and gray body that Giratina normally has, Shiny Giratina Origin Forme has aqua-colored stripes and a slightly lighter gray on its body. As opposed to other Shiny Pokémon, Giratina's Shiny version stands in stark contrast to its original design.
Beating a Giratina Origin Forme during a raid battle will be its own challenge, but here's hoping you can find a Shiny version before the event ends.
Giratina Origin Forme raid battles in Pokémon GO will be available until Nov. 8.