Battling the Fire Giant in 'Elden Ring' Can Be Difficult — Is It Possible to Cheese the Battle?
Can you cheese the Fire Giant boss battle in 'Elden Ring'? The plot-relevant boss battle is one of many difficult enemies in the game.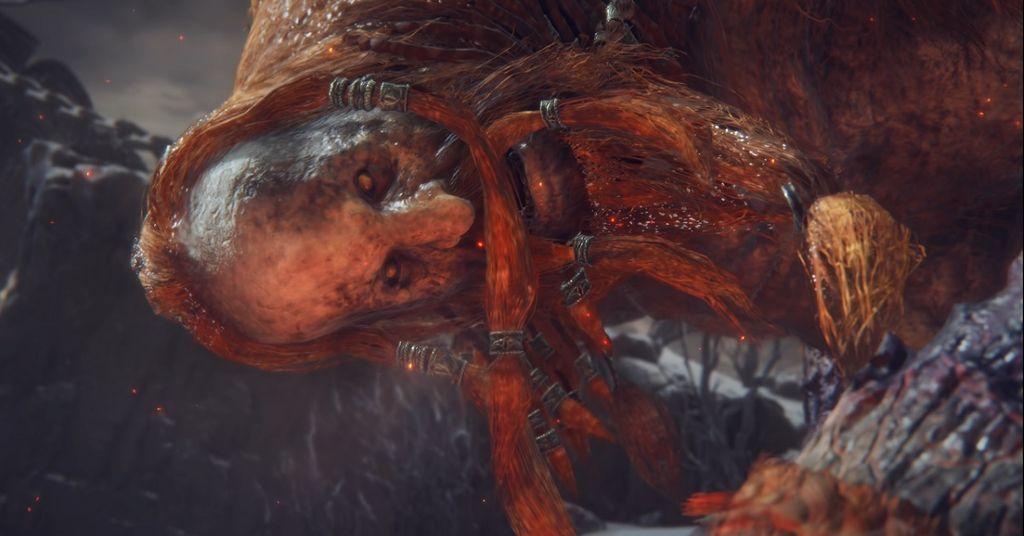 By now, Soulsborne fans know all too well that the boss battles in Elden Ring can be relentlessly difficult. For a genre that prides itself on realistic high fantasy combat and notoriously powerful enemies and bosses, the latest and greatest title from Souls creator Hidetaka Miyazaki continues the tradition of boss battles and combat that make us want to toss our controllers in sheer anger. It can be especially frustrating when a hard boss battle is blocking you from the game's story.
Article continues below advertisement
For Elden Ring, there's the Fire Giant. Even months after the game's successful release back in February 2022, players are still having trouble defeating this gargantuan enemy. Players can strategize intricately and over-prepare for battles like this and still have trouble when it comes down to the actual fight. But is there a simpler way to fell this great enemy without having to put in so much effort? In other words, can you cheese the Fire Giant boss battle in Elden Ring?
Article continues below advertisement
Can you cheese the Fire Giant in 'Elden Ring'?
In Elden Ring, players take control of a member of the Tarnished. Reintroduced to the mystical realm of the Lands Between, they must travel the world to defeat corrupted demigods and take their place as the new Elden Lord. This journey takes you across a vast and sprawling open world full of terrifying monsters and dangerous enemies.
While there's plenty to do in the Lands Between, going through the main story will eventually lead you to the Fire Giant.
This mandatory boss battle pits you against the last known survivor of the war against giants. The Fire Giant has two different phases, both of which can be daunting. We've previously covered some tips and strategies to keep in mind when taking on the Fire Giant. Typically, players should be at least level 110 with weapons at +18 or higher, and be built to resist Fire and Strike damage.
Article continues below advertisement
But this is still a Soulsborne boss battle. Even with all the preparation in the world, the enemy could still strike you down with little effort if you slip up even once. Is there a way for you to cheese the fight?
In case you didn't know, "cheesing" a boss battle refers to exploiting a strategy against an enemy in which you can beat them without having to expend that much effort. These strategies can be time-consuming but don't demand as much from a player.
Article continues below advertisement
Sites like The Nerd Stash report that even after the game's numerous post-launch patches, it's still possible to cheese the Fire Giant battle. What's more, there are a variety of ways you can do so. The Nerd Stash suggests that players equip themselves with a good bow or crossbow as well as a ton of arrows. If you station yourself out of bounds of the boss while remaining in its sight, you can shoot arrows and gradually chip away at his health.
Other players have had good results with the Scarlet Rot status ailment. This debuff deals damage on its own over time much like Poison does but has a marginally greater effect. Various weapons and incantations will inflict Scarlet Rot on their own, so all you would need to do to the Fire Giant is approach him to apply the effect with your weapons or spells and then run far away from its attacks.
Whether it's in life or in critically-acclaimed but unforgiving video games, the same thing rings true: Work smarter, not harder.
Elden Ring is available on PlayStation, Xbox, and PC.