'Best Baker in America's' Carla Hall and Her Husband Celebrate Two Anniversaries
Carla Hall from 'Best Baker in America' has had a very successful career, and she's had her husband by her side. Who is he, and do they have kids?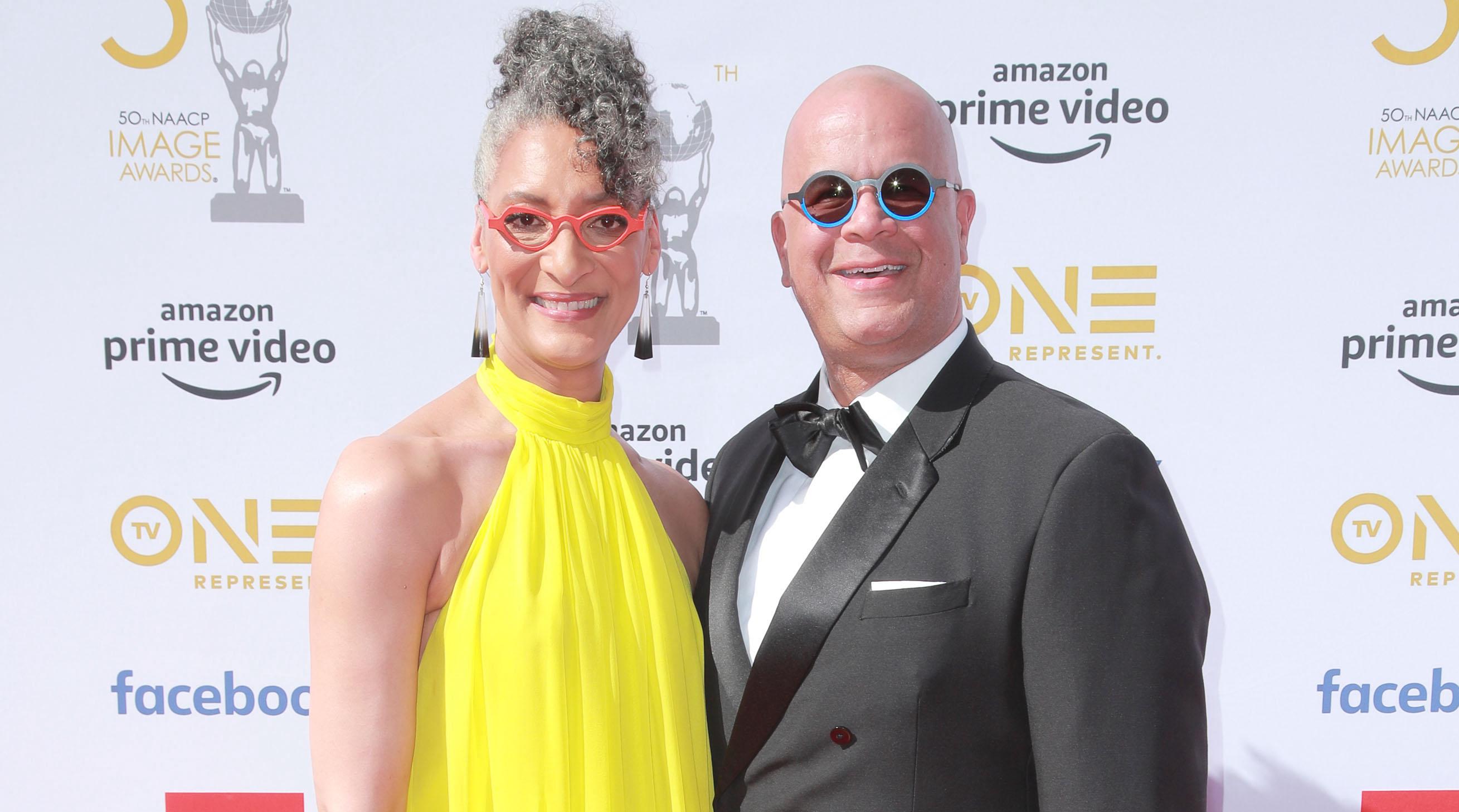 Chef and Best Baker in America star Carla Hall has made a huge transition from being known for her skills on the catwalk to her skills in the kitchen. But ever since she made the change, she hasn't looked back. She's been on a number of cooking shows like Top Chef and has hosted Halloween Baking Championship.
Article continues below advertisement
But if there's one person who's always been by her side, it's her husband. The two have been married for decades, although you may not see him too much on her Instagram. That's mostly focused on her work and things she's passionate about, but he's always been supportive of her and her career.
Who is Carla Hall's husband?
Carla has been married to Matthew Lyons since 2006. According to a 2009 article from The Washington Post, Matthew was a lawyer for the FDA. But now, his website calls him a "yoga and meditation guide" out of D.C. It says he's always enjoyed all kinds of art mediums, but his yoga journey a few years back led him to start teaching in 2016.
Article continues below advertisement
The two met online after Carla's mom pressured her to find love. "We actually met on Match.com," Carla told Yahoo Lifestyle. "I was 42 and single. My mother would call me every Saturday, saying, 'Carla, are you going out? Are you going to church? Are you doing anything? Are you going to the grocery store? What are you doing outside? What are you doing?'"
Luckily, the two didn't have to wait long. Carla says they met when she was on the site for one day.
Article continues below advertisement
Matthew also says he fell quickly for Carla. "I remember as soon as I saw her, my immediate thought was, 'I'm done,'" he said. Then, the two had a ceremony at the justice of the peace's house the following year in February and then had a larger wedding. "It's like we have two dates," Carla said. "Feb. 12, but our wedding date is April 29."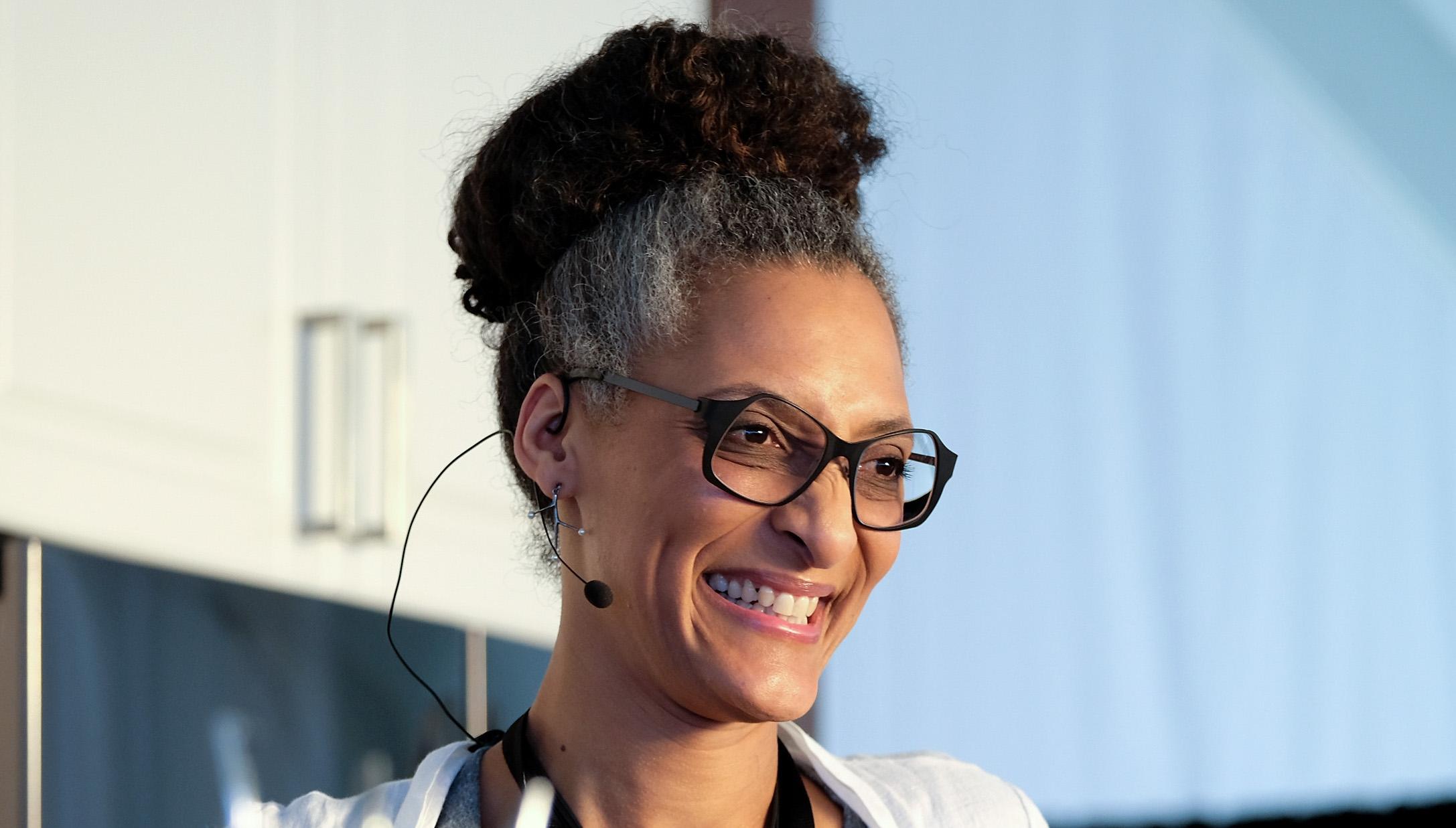 Article continues below advertisement
Does Carla have any kids?
Carla doesn't have any biological kids, but she has a stepson named Noah, thanks to her marriage to Matthew. Unlike his stepmom, Noah is living his life outside of the spotlight. It's reported that he lives with both Carla and Matthew in their home in D.C., and he's from one of Matthew's previous relationships.
What is Carla's net worth?
According to Celebrity Net Worth, Carla is worth $2.5 million. Aside from her success on TV and her time as a model, she was also a CPA before she discovered her love of food. She even had her own business for a few years called the Lunch Bunch after a former coworker enjoyed the food she'd bring.
After Carla left culinary school, she was a sous chef at the Henley Park Hotel in D.C. and executive chef at the State Plaza Hotel and the Washington Club. She also has a podcast called Say Yes! with Carla Hall, where she showcases people who have overcome issues and struggles in their lives.