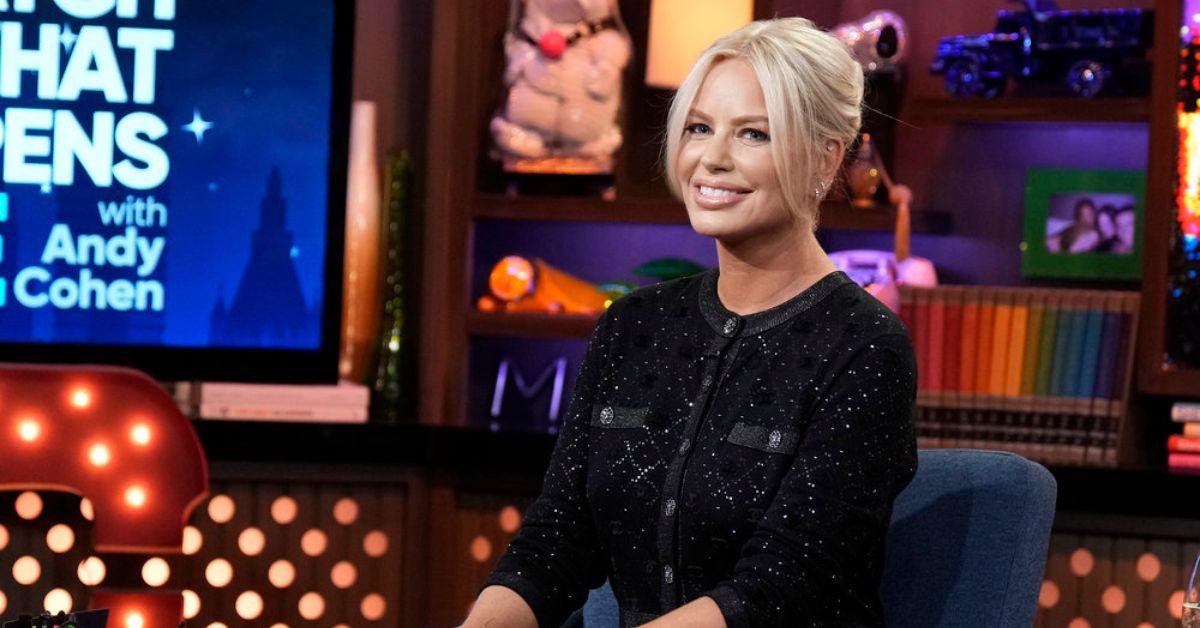 Caroline Stanbury Had a Fruitful Divorce Settlement From Cem Habib
When Bravo fans first met Caroline Stanbury on Ladies of London in 2014, the celebrity stylist brought viewers into her life with her then-husband, Cem Habib. On the show, Caroline and Cem shared details about their relationship and becoming parents to their three children — Yasmine, Aaron, and Zac.
Article continues below advertisement
Years after their first appearance, Caroline announced via Instagram that she and Cem chose to divorce after 17 years as a couple and 15 years of marriage.
"After 17 years filled with joy, adventures, ups and downs, Cem and I came to the conclusion some time ago that we will continue our relationship not as husband and wife but as good friends and parents to our wonderful three children we love very much," Caroline captioned a photo of the couple. "We wish each other all the happiness and look forward to maintaining our strong family unit."
Article continues below advertisement
Before their split, Cem was the wealthier half of the duo as a lucrative investment banker. But since the divorce, many fans have wondered if perhaps Caroline came out on top. Here's what we learned about The Real Housewives of Dubai star's divorce settlement.
What we know about Caroline Stanbury's divorce settlement.
Caroline and Cem finalized their divorce in 2020. The exes chose to split equal custody of their children, though it's unclear just how much money Caroline got in the divorce. According to multiple reports, however, she received a hefty payday when she left Cem.
Article continues below advertisement
While neither Caroline nor Cem have ever disclosed how much money she got in the divorce, her net worth significantly grew after the split. Before her RHODubai debut, her net worth was estimated to be $30 million. Since Cem reportedly has a net worth of $50 million, the boost to Caroline's income could have very well come from the divorce settlement.
Article continues below advertisement
Although Caroline likely cleaned up nicely following the divorce, she also found another way to earn money. In 2020, she launched her podcast, Divorced Not Dead, and started working as a luxury brand ambassador. She and Cem also remained close so they could co-parent their children. In January 2021, Caroline shared with The Daily Dish that her ex bought a house next to her and their kids.
Article continues below advertisement
Caroline Stanbury bought her dream house with her second husband after divorcing Cem Habib.
While we're not sure exactly how much Caroline received in her divorce, the reality star turned to real estate to spend her earnings. One year after the split, Caroline met her now-second husband, former professional soccer player Sergio Carrallo.
In 2020, Sergio moved to Dubai to be with Caroline despite their 19-year age difference. Eventually, she and Sergio built their dream home in Dubai on a river. Caroline didn't say how much the house set her back, but she explained that buying a home in Dubai isn't a cheap process.
Article continues below advertisement
"Buying a house in Dubai is a whole 'nother ballgame. You can't get mortgages here if you're self-employed, so you have to put 30 to 40 perfect down — cash," Caroline said on the show. "So it's not as easy to buy here as it is anywhere else in the world."
Caroline first moved to Dubai during her marriage to Cem after he landed a job there. Since she's been in the Middle East, Caroline said she noticed how her personality has shifted.
"Since I moved here and changed my life, I'm an utterly different person," Caroline shared on the June 1 episode. "I'm much freer, so much more fun. I'm softer."
Catch new episodes of The Real Housewives of Dubai on Wednesdays at 9 p.m. ET on Bravo.