Caroline Stanbury and Her Ex-Husband, Cem Habib, Are Closer Than Ever Post-Divorce
Caroline Stanbury divorced Cem Habib before appearing on 'The Real Housewives of Dubai.' Caroline shared where she and Cem stand since ending their marriage.
Following a brief hiatus from reality TV, Caroline Stanbury returned to the small screen to join the inaugural cast of the Real Housewives of Dubai. While some die-hard Bravo fans might recognize Caroline as the star of its short-lived series Ladies of London, she has made many changes in her life since we saw her last.
Article continues below advertisement
In addition to leaving London for Dubai, Caroline is also part of a new inner circle, which includes her castmates Caroline Brooks, Sara Al Madani, Chanel Ayan, Nina Ali, and Lesa Milan. Soon after deciding to move to a new country, she announced another significant change in her life — Caroline divorced her husband, financier Cem Habib, whom she married in 2004.
Cem and Caroline faced many challenges before publicly discussing their breakup. So, where is Cem Habib now, and why did the longtime couple divorce?
Article continues below advertisement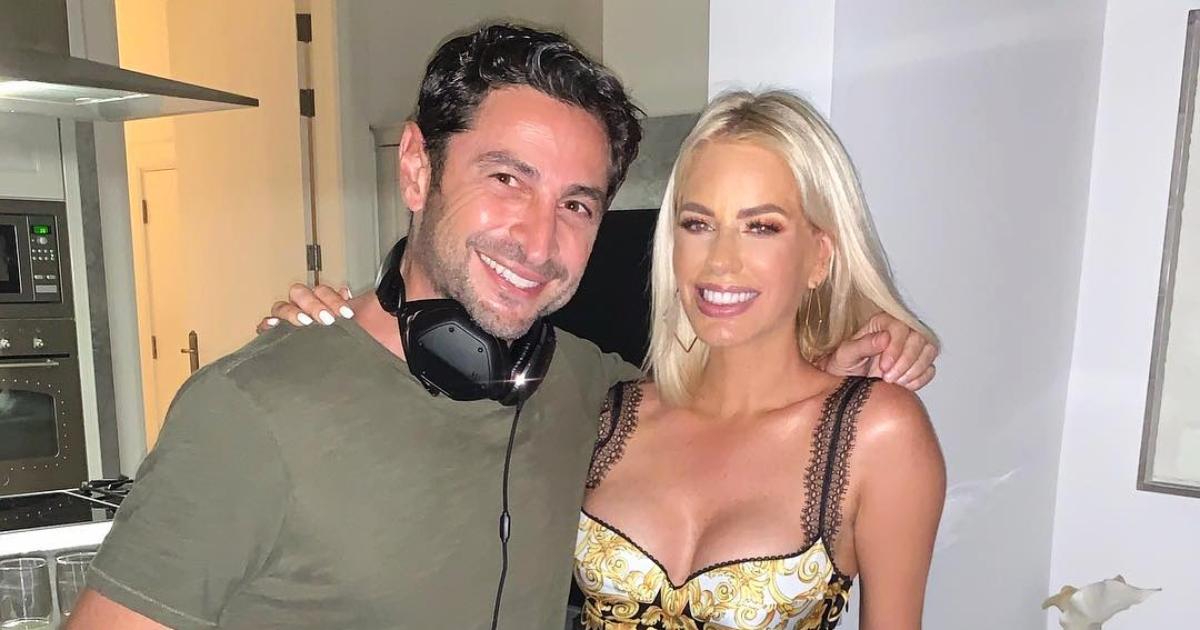 Caroline Stanbury and her husband announced their divorce in 2019. Where is Cem Habib now?
Cem and Caroline married in 2004 after dating for two years. Soon, they welcomed their first daughter, Yasmine, followed by their twin sons, Zac and Aaron. In 2016, Caroline, Cem, and the kids decided to leave London behind when Cem received an offer to work in Dubai.
In late 2019, Caroline announced via Instagram that she and Cem had called it quits. A day before the reveal, they had spent Christmas together as a family.
Article continues below advertisement
"After 17 years, filled with joy, adventures, ups and downs, Cem and I came to the conclusion some time ago that we will continue our relationship not as husband and wife but as good friends and parents to our wonderful three children we love very much," Caroline wrote alongside a photo of her and Cem. "We wish each other all the happiness and look forward to maintaining our strong family unit."
Article continues below advertisement
Once she disclosed the divorce to the public, Caroline told The Daily Dish that she and her ex vowed to have a healthy co-parenting relationship like "Gwyneth Paltrow and Chris Martin." To achieve this, Caroline and Cem decided to be neighbors so the kids could see them whenever they wanted.
Following their divorce, Cem stayed in Dubai and still works in finance when he's not creating beats on SoundCloud.
"We're fine," Caroline said of Cem on Life After Bravo. "He lives just across the road, and he's got the kids tonight."
Article continues below advertisement
Why did Caroline Stanbury and Cem Habib get divorced?
Towards the end of their marriage, Caroline admitted they weren't on the same page, and fans had already wondered if they were still together.
"I know it sounds cliché, but we just grew apart," she said. "We didn't enjoy the same things. We weren't holidaying together. I mean, I used to get it all the time from my Instagram [followers]: 'Where's your husband, where's your husband, where's your husband?'"
The Bravo star also said Cem wanted a "quieter life" than she could provide. When they both realized they were simply too "different" for each other, Caroline and Cem felt their divorce was the correct move for their family.
Article continues below advertisement
"We can walk away from this with dignity and knowing that we did our best, and we hopefully end up happier and really good friends," she said.
Caroline and Cem also decided to continue having family traditions like movie nights for the kids. However, she recently added her new husband, Sergio Carrallo, into the mix. The 46-year-old stylist met her 27-year-old soccer player beau shortly after divorcing Cem. In November 2021, they married in a lavish ceremony in Dubai.
Unfortunately, Cem doesn't post on social media much and has a private Instagram page, so we're not sure if he found love again.
The Real Housewives of Dubai airs on Wednesday nights at 9 p.m. ET on Bravo.