Gwyneth Paltrow's Husband May Have Written or Produced Some of Your Favorite TV Shows
Gwyneth Paltrow opened up about her relationship with hubby Brad Falchuk leading up to her Netflix show: 'Sex, Love & Goop."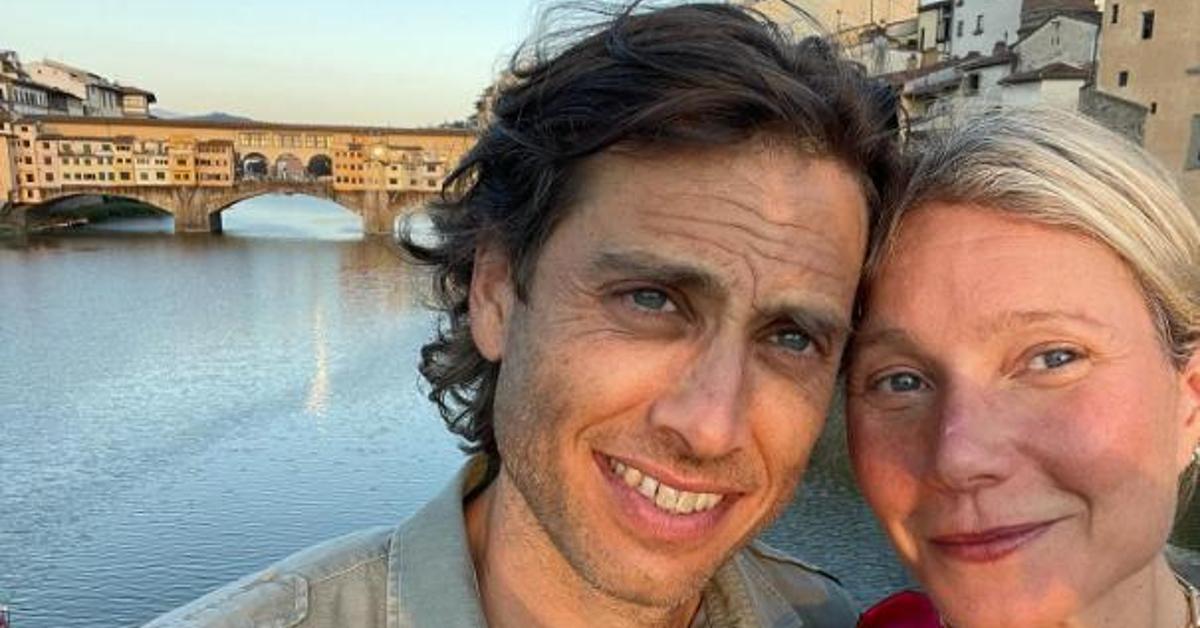 Celebrity relationships are always under close scrutiny, which can ultimately either lead to, or magnify, one's problems. Just ask J. Lo and Ben Affleck about what happened with them when they originally began dating and everyone started going nuts over "Bennifer" the first time around.
There are some celebs, like Jake Johnson, who keep their personal lives very private, which seems to work perfectly for him. There are other celebs who hope to share the exploration of their relationships with others, like Gwyneth Paltrow, who has some pretty amazing things to say about her husband, Brad Falchuk.
Article continues below advertisement
Who is Gwyneth Paltrow's husband?
Gwyneth Paltrow is quite the polarizing figure who many peg as the figurehead of the upper-echelon-Southern-California-feminine-hippie-boss movement. That attribution more than likely comes from a lot of the negative press Paltrow's received for her brand, Goop, which sells products like candles that supposedly smell like the actress's genitals, and a 24K gold dildo.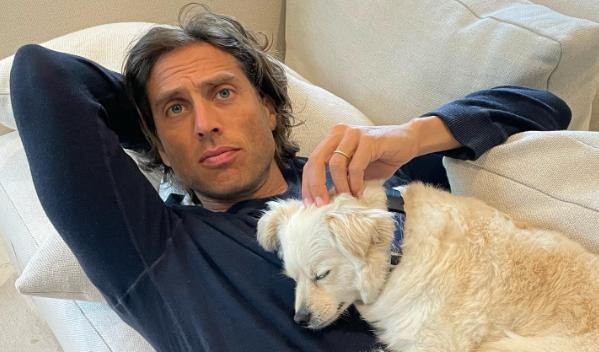 Article continues below advertisement
However, she's also made a name for herself in the entertainment industry by not only receiving serious accolades, but also by working with some of Hollywood's most respected and accomplished directors and actors.
Many Marvel fans will know her for her work in the Iron Man and Avengers series of films. But well before that, she won an Academy Award in 1999 for Best Actress in a Leading Role for Shakespeare in Love, and was one of the most sought-after leading feature film talents.
Paltrow was previously married to, and had children with, Coldplay lead singer Chris Martin. The two were married between 2003 and 2016. In 2020, the actress penned a very candid Vogue essay about their decision to no longer be a couple.
"I know my ex-husband was meant to be the father of my children, and I know my current husband is meant to be the person I grow very old with," Paltrow said of her ex, Martin, and then of her husband Brad Falchuk.
Article continues below advertisement
While Falchuk isn't as well-known for on-camera work as Paltrow, he has an extensive résumé in behind-the-scenes accomplishments as a writer and producer on several high-profile shows. One that Paltrow worked on for five episodes: Glee, where she played Holly Holiday.
Brad has written extensively for American Horror Story since 2011, along with Scream Queens, The Politician, Pose, Nip/Tuck, 9-1-1, 9-1-1: Lone Star, and several other shows.
Article continues below advertisement
He's also worked heavily as a producer for the same programs, and was an executive producer for American Crime Story and The Brothers Sun. Over his storied career, Brad's racked up quite a number of awards and nominations: primetime Emmys, a BAFTA, Writers Guild of America distinctions, and other boast-worthy accomplishments.
In a 2021 interview with People, Paltrow gushed about her relationship with Falchuk, saying that even after three years of marriage she still feels like she's in the honeymoon phase of their relationship: "I have a little bit of a blessing that we're still in the honeymoon phase. I am really lucky I married Brad. There is just something about us together. We've been able to build on all the stuff we've gone through in life and create something really amazing. And I'm grateful for our chemistry. That can get you through some tough spots!"
Article continues below advertisement
The Politician actress dished out on her relationship with Falchuk when talking about her new Netflix series, in which she talks with five couples about their own personal relationships. In these conversations, Paltrow also talks with the couples about her own experiences. She told People: "It's so important to be honest. If you're trying to please somebody or be somebody you're not, you're lying to yourself. There are definitely times in my life when I look back and think, 'I was not aligned with myself.' And therefore I was in a relationship that was not positive for me."
Article continues below advertisement
Paltrow says that navigating the more difficult realities of a relationship doesn't necessarily need to be predicated on whether or not the relationship "succeeds," and "success" doesn't necessarily mean that two people end up being with one another: "We don't like to fail, and we don't like to be vulnerable and we white knuckle through it. We push our inner voice down. But when you start to admit the hard stuff to yourself, there's no way back," she told the mag.